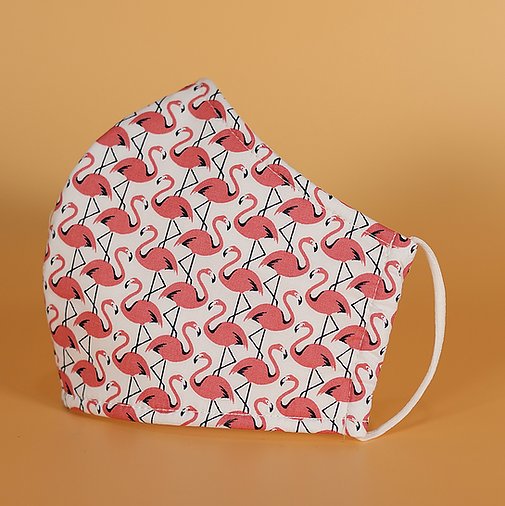 I was sent face masks from EffiasMasks for review. All opinions are my own.
Last year, the idea of stuffing a stocking with a face mask would have sounded bizarre. This year, I bet it'll happen a lot! I have found that I like to have several face masks on hand so that I don't have to worry if a few are in the hamper at the same time. Plus, it's becoming increasingly clear that masks will be part of life for a while to come.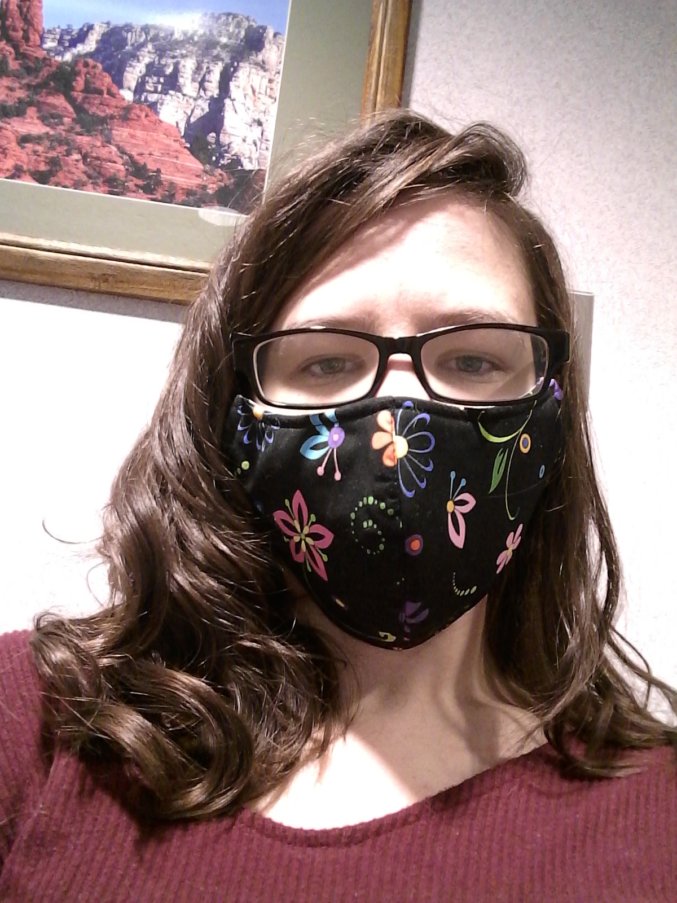 If you're looking for adult masks in lots of designs at a good price, EffiasMasks is a great place to check out. They make curved adult masks with simple elastic ear straps. They are 3 layers thick. The measurements are 9″ wide, 5.5″ wide and 2.5″ ear loops. I find that this size fits me fairly well. It's a bit longer than I need, but the width is good. Although there is some excess fabric below my chin, the part on my face is snug so I don't think it being too long is a real problem. I find that these masks feel very "stuffy", I believe because they are very thick, and the top of the mask doesn't curve to my nose or cheeks very well, so the fog my glasses really badly, unfortunately. So, these masks didn't end up being for me. However, since this pandemic started, I've recognized that people have a surprising variation of face sizes and shapes. I never would have guessed that so many people would need different sizes or shapes of masks. It definitely has proven true, though. Still, I'd love to see EffiasMasks upgrade their masks to include a nose wire because that would help customize to fit significantly. The mask doesn't lay down where my nose meets my cheeks, which is why my breath comes back up and fogs my glasses.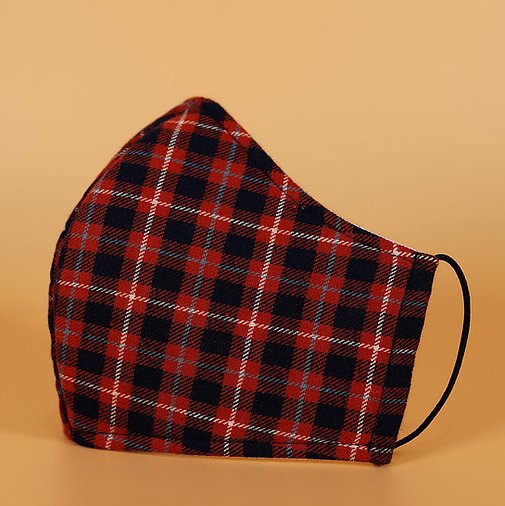 So, I've decided to pass on these to others to see if they are a better fit for their faces than mine. They seem really well sewn, and I love how they come in a wide range of prints so you can show off your personality. They just weren't a good shape for me, sadly.
Most of their masks are just $8.99 each, and shipping is free in the US when you buy two or more. They also have discounts when you buy multi-packs of a print.
Win it: Your choice of 4 EffiasMasks, based on availability. Giveaway is open to the US.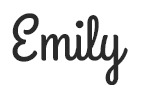 Hi there! I am Emily Evert, the owner of Emily Reviews. I am 28 and live in a small town in Michigan with my boyfriend Ryan and our two pugs. I have a large family and I adore my nieces and nephews. I love reading memoirs, and learning about child development and psychology. I love watching The Game of Thrones, Teen Mom, Sister Wives and Veep. I like listening to Jason Isbell, John Prine, and other alt-country or Americana music. I created Emily Reviews as a creative outlet to share my life and the products that I love with others.
This post currently has 3 responses.