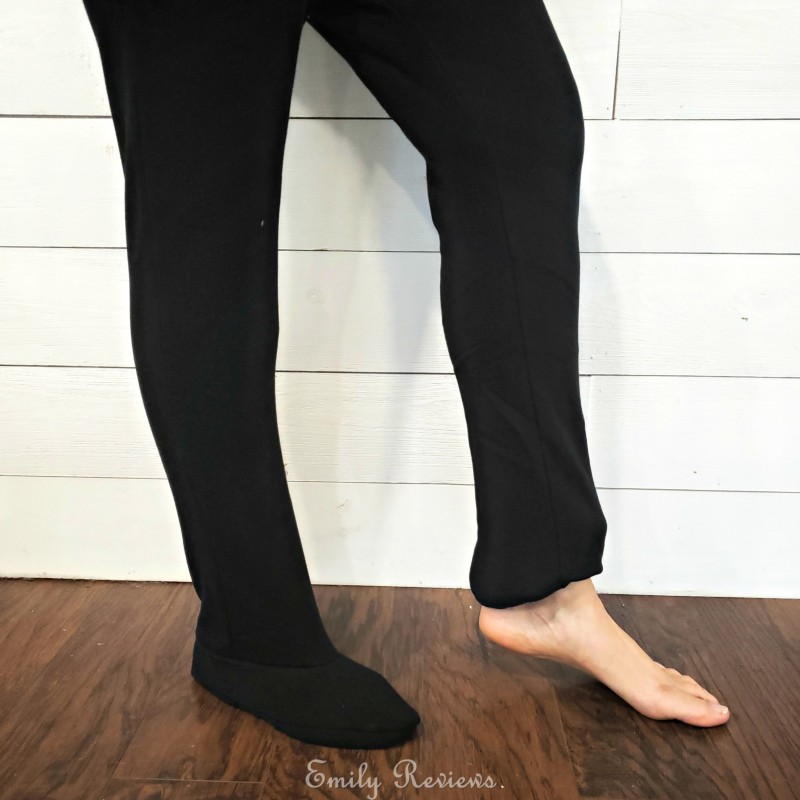 Thank you to Feejays for providing me with products to facilitate my blog review. All opinions are 100% my own.
Ever find yourself wearing a favorite pair of sweats or pajamas but can't find your slippers?   Are your feet getting cold but you really don't want to go hunting for something to put on them?   Well, Feejays has your feet "covered".  Excuse the pun.  They also have the rest of you covered.
Feejays is a company that has cozy products for men, women, and kids.  Whether you're looking for sweatshirts,
sweatpants
, or gloves, look no further than Feejays.  Their sizes range from XS to 4X depending on the item and even have options if you're looking for a Tall size.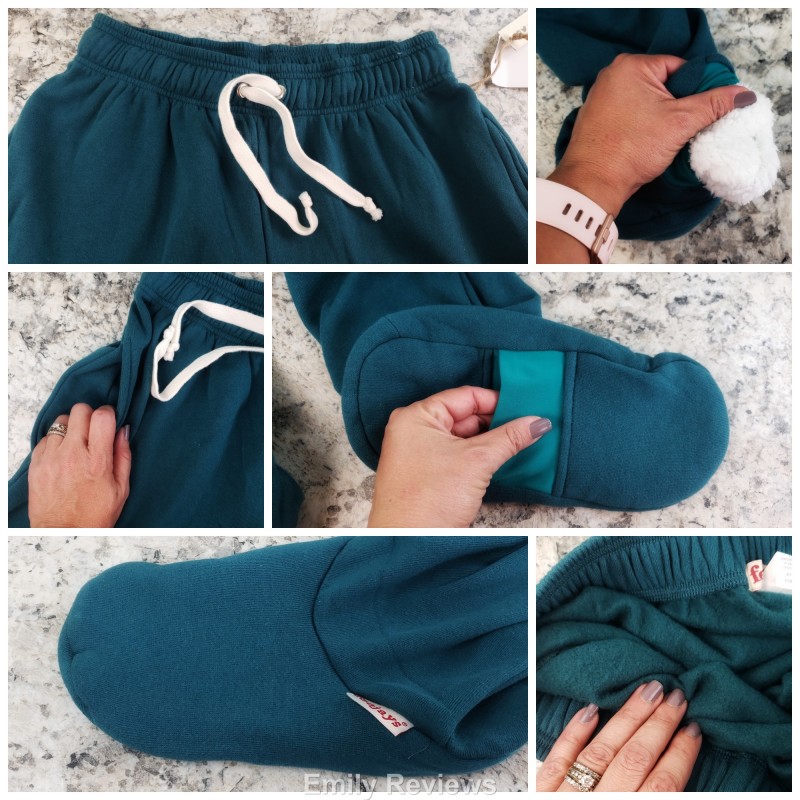 One of my daughters found her "go-to" pair of Feejays when she saw the Women's Classic Feejays. These cotton polyester sweatpants  (with feet) have a comfortable drawstring waistband, the most amazingly cozy side pockets to hold your phone (or anything else you don't want to be without), sherpa-lined feet that you can roll up (hide) when you don't need the extra warmth or you need to slip on some shoes.  There's even an "escape hatch" when one is needed.  Women's Classic Feejays are available in 7 different colors. My daughter wanted the dark teal. It is so pretty!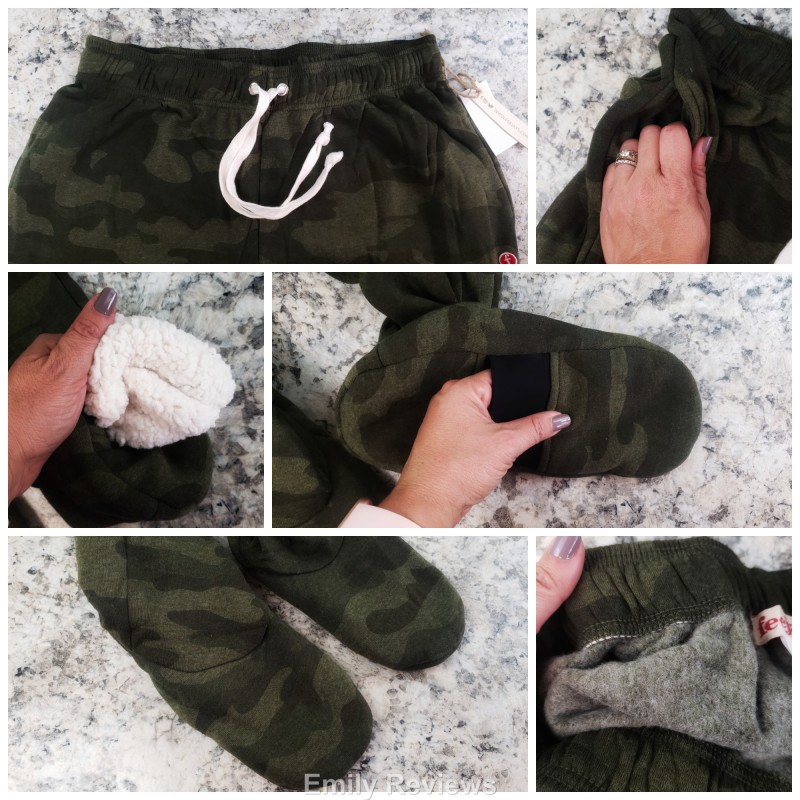 Our other daughter chose the Women's Camo Feejays.  These Feejays come in a choice of three different camo colors.  My daughter wanted the Forest Camo color. It is even cuter in person! I might "borrow" them from time to time! Women's Camo Feejays range in size from XS to 4X and have an XLT has an option also.  They have the same great features as the Classic Feejays.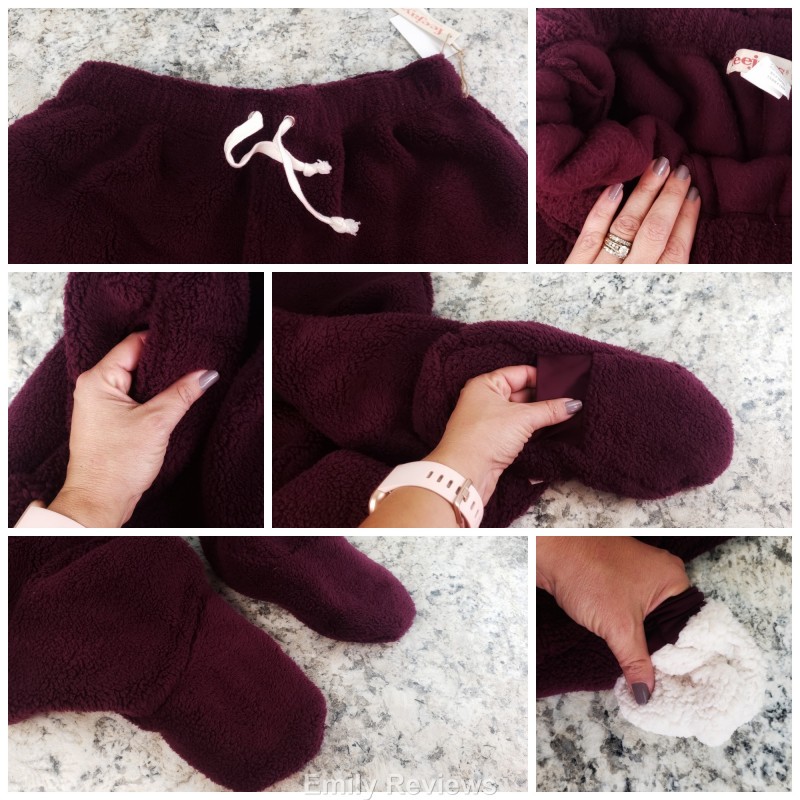 While I was shopping for the girls, I decided I "had to have" the Women's Cloud Feejays which are 100% polyester.  They run in sizes XS to 2X and have an XLT option also. These Feejays are made of a "high loft" sherpa fabric and come in a variety of 5 designs.  They too have the cozy side hand pockets, comfortable drawstring waist, and "feet" that you can roll up and tuck in on those rare moments when you don't want to be engulfed in a cloud (just like the name of this item implies). Women's Cloud Feejays come in five color/pattern options. I chose a rich blackberry color.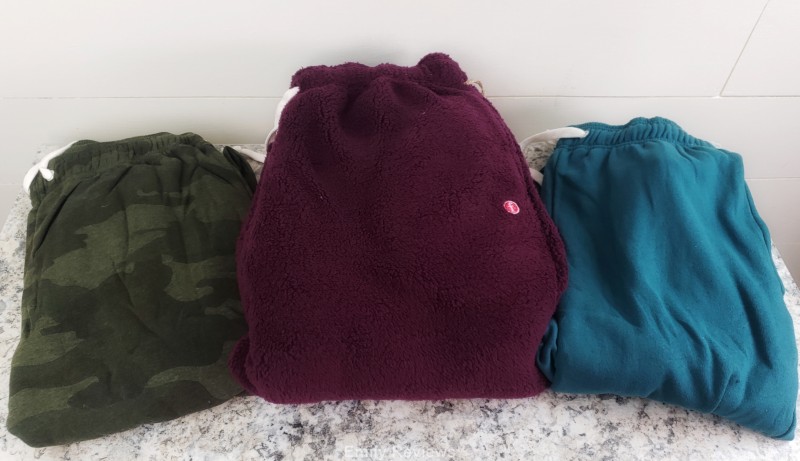 Right now, Emily Reviews readers can use discount code- EMILY20 for 15% off.
Buy It: Please visit the Feejays website to see the great selection of products they offer and convenient shopping locations.
Connect: Don't forget to follow Feejays on Facebook, Pinterest, and Instagram for the latest product announcements and special offers.
Win it: One winner will receive a pair of Feejays pants in their choice of size and color. This is a US giveaway and it is scheduled to end on 12/12/2020. Good luck!


Hello, my name is Laurie. My family and I live near the Oregon coast. When we aren't at work, in school, or on the volleyball court, we enjoy traveling, cheering for our favorite sports teams, playing outdoors, and checking off items on our bucket list. We are lucky in that both sets of our parents, as well as our siblings and their families, live within an hour of us. We get together often to help one another out, celebrate milestones, and go on adventures together.
This post currently has 10 responses.