Emily Reviews writers were sent products in exchange for including items in our gift guide. There are affiliate links in this post. All opinions are our own.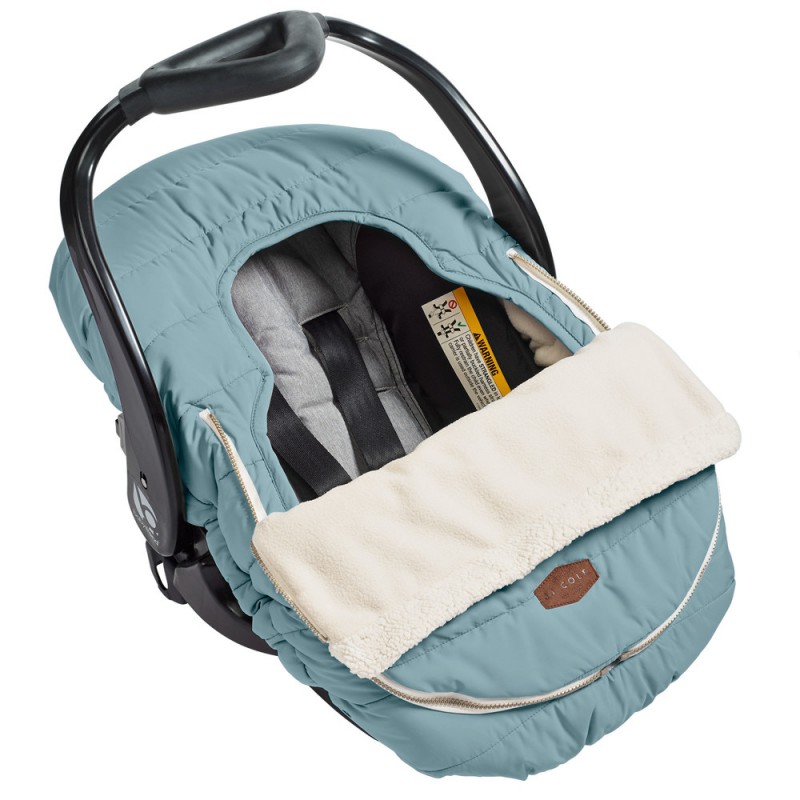 Winter gets chilly so make sure to bundle those little ones up inside the safety and warmth of this gorgeous JJ Cole Car Seat Cover.  They've recently added this beautiful slate grey blue to the lineup!  This easy to use carseat cover protects baby from the elements while in their infant car seat.  An inner shell of soft fleece works to keep baby cozy while the outer cover has a zipper for easy access and to get the baby in and out.  Compatible with most infant car seats, this cover features an elastic band that goes around the seat for a custom fit. The cover is also machine washable — always a plus for anything baby-related!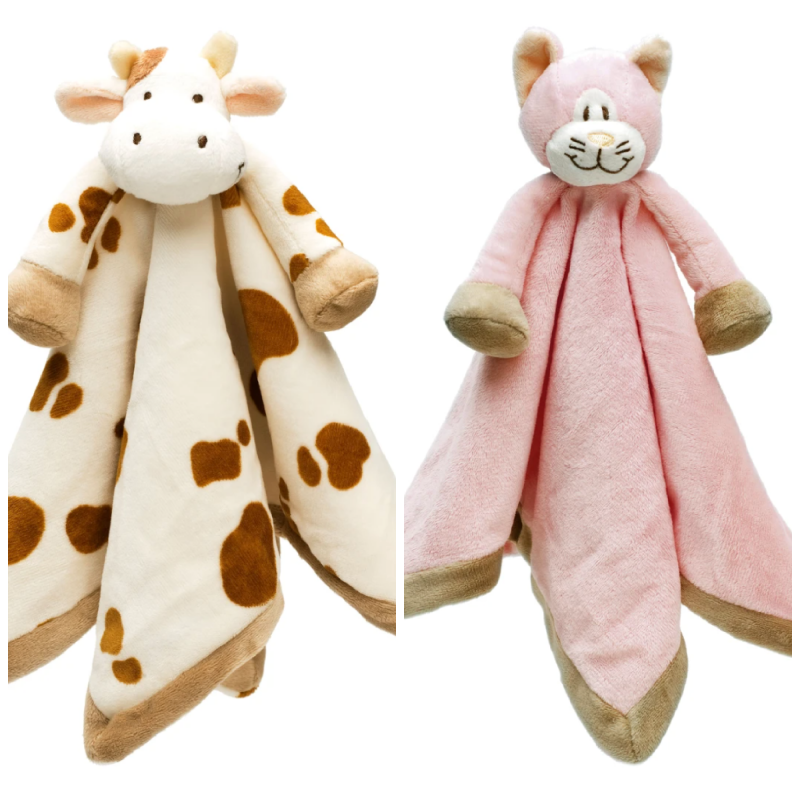 Teddykompaniet toys are a Scandinavian line of soft toys that have been cherished for their quality, safety and coziness. Critter options include adorable unicorns, bunnies, lions, crocodiles, elephants, dinosaurs, giraffes and more! All Teddykompaniet products are manufactured according to high Swedish and European safety standards. They are machine washable and the eyes, noses and other plastic parts are tested to withstand being pulled out. All materials are fire- and flame-proof and non-toxic, too. Just in time for holiday shopping, Tri Action Toys recently began importing these popular European toys to America. 

Codi is a screen-free, adorable interactive robot that stimulates children's imaginations and creates a sense of adventure with stories and songs. Codi even encourages good habits like brushing teeth and cleaning up! Codi's artificial intelligence learns from a child's usage patterns to become more personalized and deliver a customized experience based on age and interests. With ongoing software improvements and future content releases, Codi will grow with your child for years to come.
One of my biggest concerns when my babies were young was making sure they were comfortable.  So when I found the Dreambaby® Ezy-Fit Deluxe Clip On Fan, I was really intrigued.  It allows your little one to enjoy the sunshine without the overwhelming heat. Perfect for strolls on the boardwalk, at the beach, or a day in the park. This fan helps keep your child from getting fussy and uncomfortable by providing them with cool and constant airflow. Plus, keeping your baby's safety in mind, this fan has a safety guard.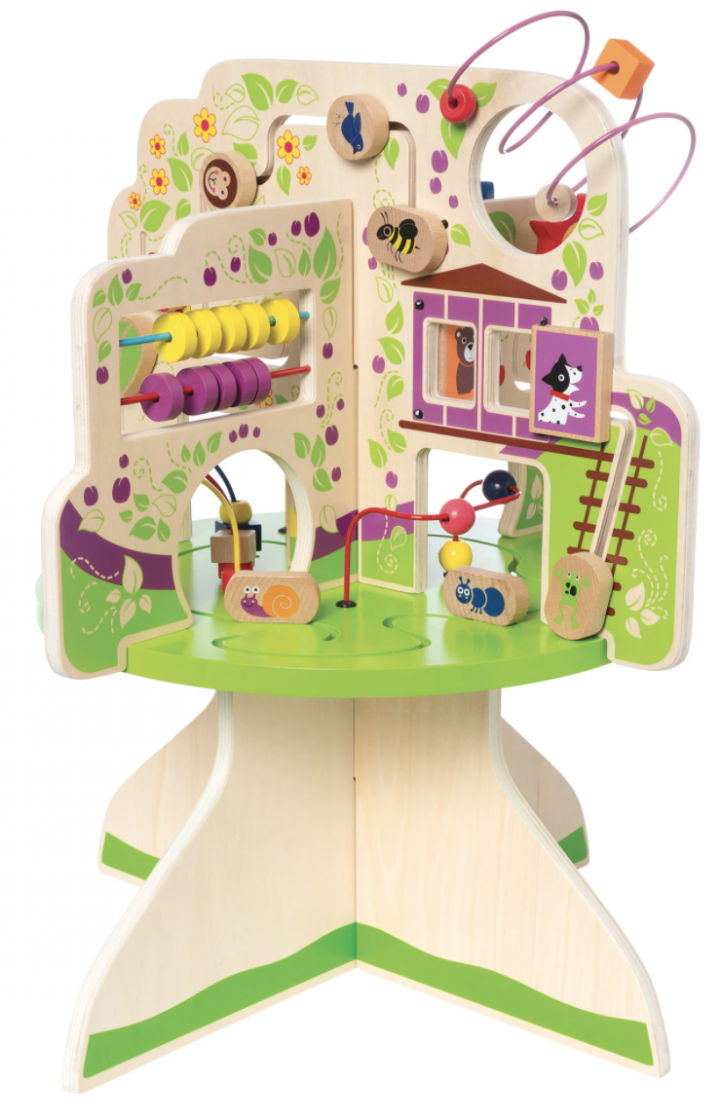 This adorable wooden activity center is packed with exciting features! The Tree Top Adventure from Manhattan Toy includes four quadrants in the shape of a tree with a variety of activities for your favorite little one: six tracks with animal-themed gliders and six bead runs with colorful wood beads. Large enough for more than one child to play at a time, plus it supports motor skill development while teaching cause and effect. As seen on ABC's The View – best of the Toy Fair feature! Chosen as one of the best toys of the year by Parents Magazine. A Scholastic Parent & Child Gold Star toys Award winner, too!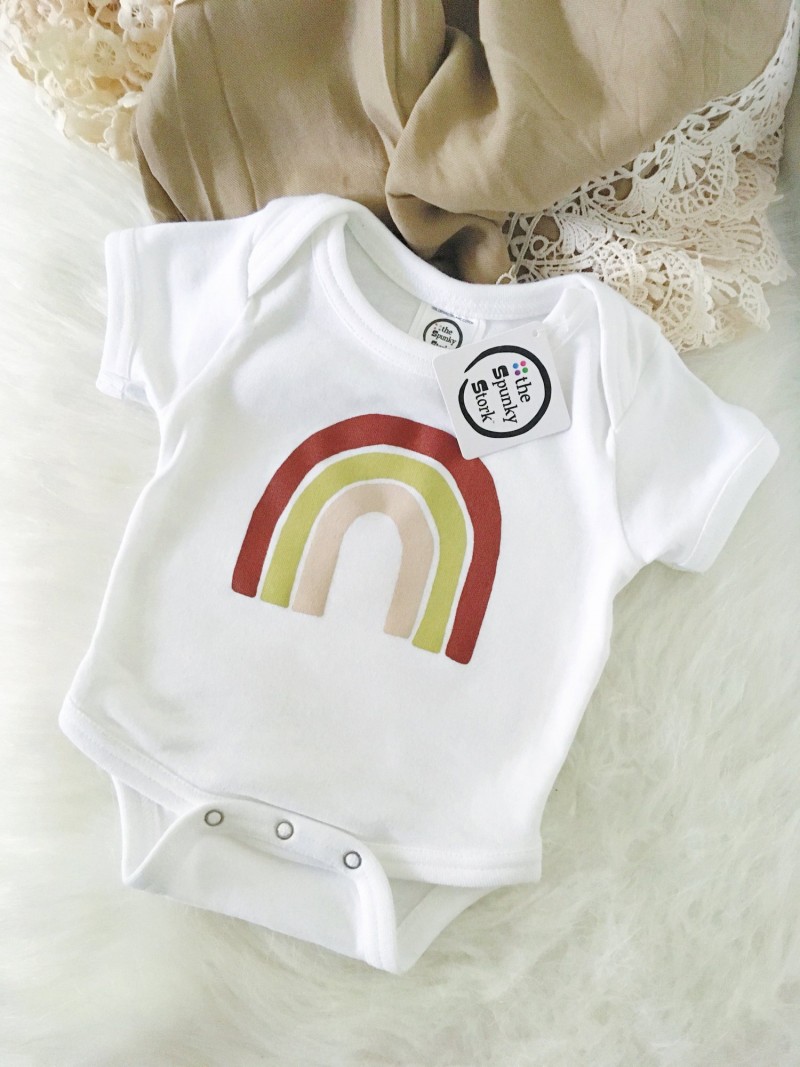 The Spunky Stork offers hand printed tops and snap-tee onesies. Their organic baby and toddler clothes express your family's personality with witty fun and hand-drawn designs like this earthy, muted rainbow. Available as a baby bodysuit (hello, rainbow babies!) or a toddler tee shirt and screen-printed to order in Orlando, Florida.
This post currently has one response.