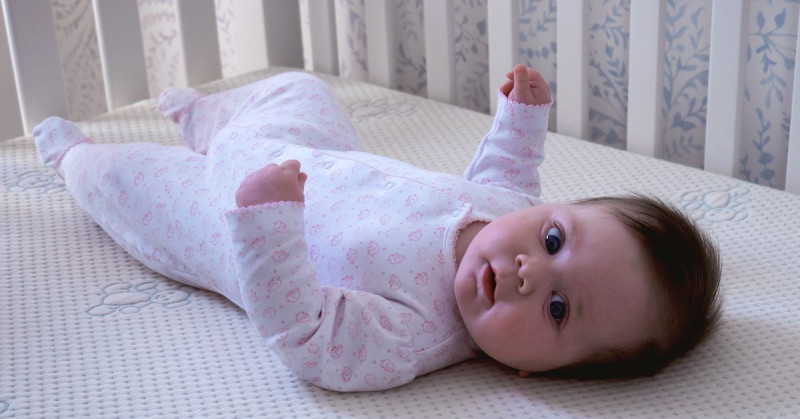 This 'SleepOvation Baby Crib Mattress Review – The only FDA listed crib mattress!' is sponsored by Sleep Ovation Baby. As always, all opinions are my own.
One of the 'big ticket' items that most new parents end up purchasing before baby arrives is a crib. I actually still remember doing this with our first over 18 years ago! It was such a big deal to find the perfect crib in the best color and style for our family. With all time spent crib shopping, I'm sad to say that very little time and though went into the mattress. So today, I want to share WHY we need to be more educated about mattresses and how SleepOvation Baby has designed a crib mattress that makes a difference.

Why A Good Mattress Is Important (For Kids AND Adults)
Investing in a high quality mattress is never a bad idea. Did you realize that a good mattress can make all the difference in how your body feels when you wake up? A high quality mattress will be designed to provide you with adequate support to your back, neck, spine, and legs. Over the first year of a babies life, they average 12-18 hours a day of sleep. That is a LOT of hours! Ensuring you have a mattress that's made with safe ingredients and breathability is a must but now there's also a tech-advanced crib mattress available that can help lower developmental risks of positional plagiocephaly!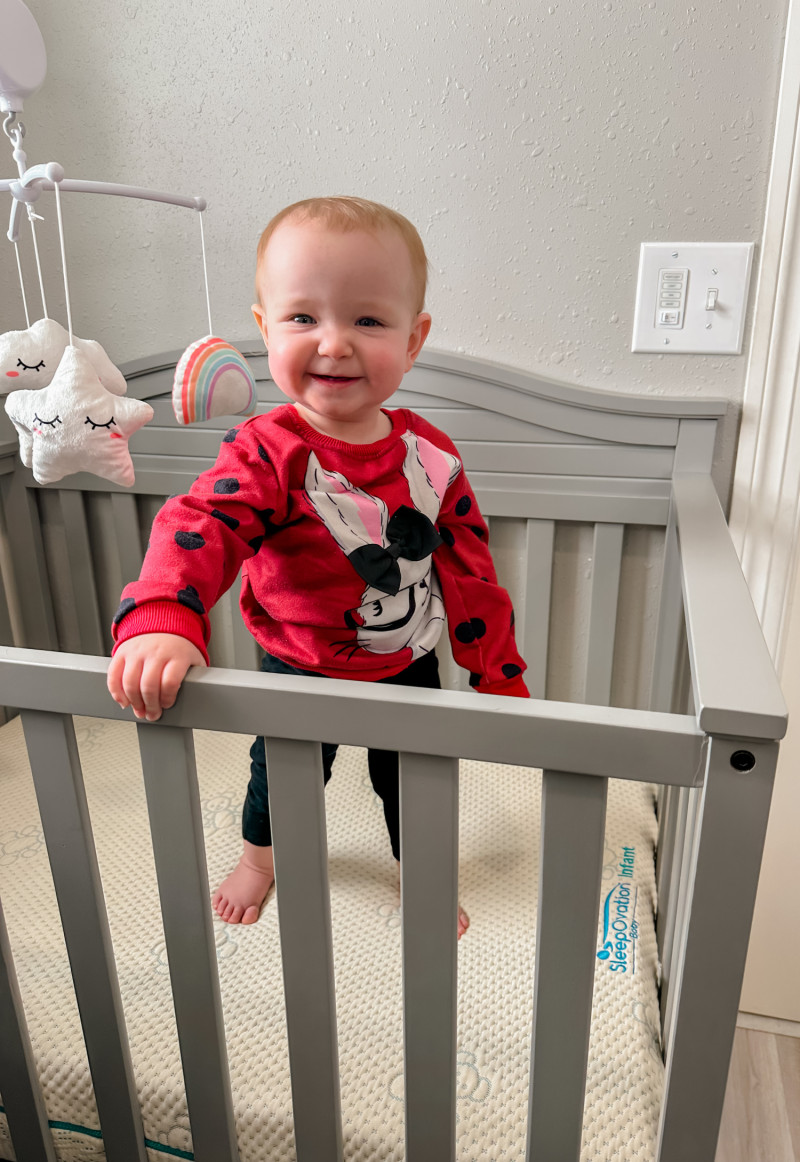 What Is Pagiocephaly?
If you're a first time parent, you may not be familiar with the term 'pagiocephaly' but you may have noticed more and more infant wearing helmets. Plagiocephaly has become a common, but very treatable disorder in young children. It causes a baby's head to have a flattened appearance that's usually quite noticeable to the naked eye. Plagiocephaly develops when an infant's soft skull becomes flattened in one area, typically due to repeated pressure on one part of the child's head.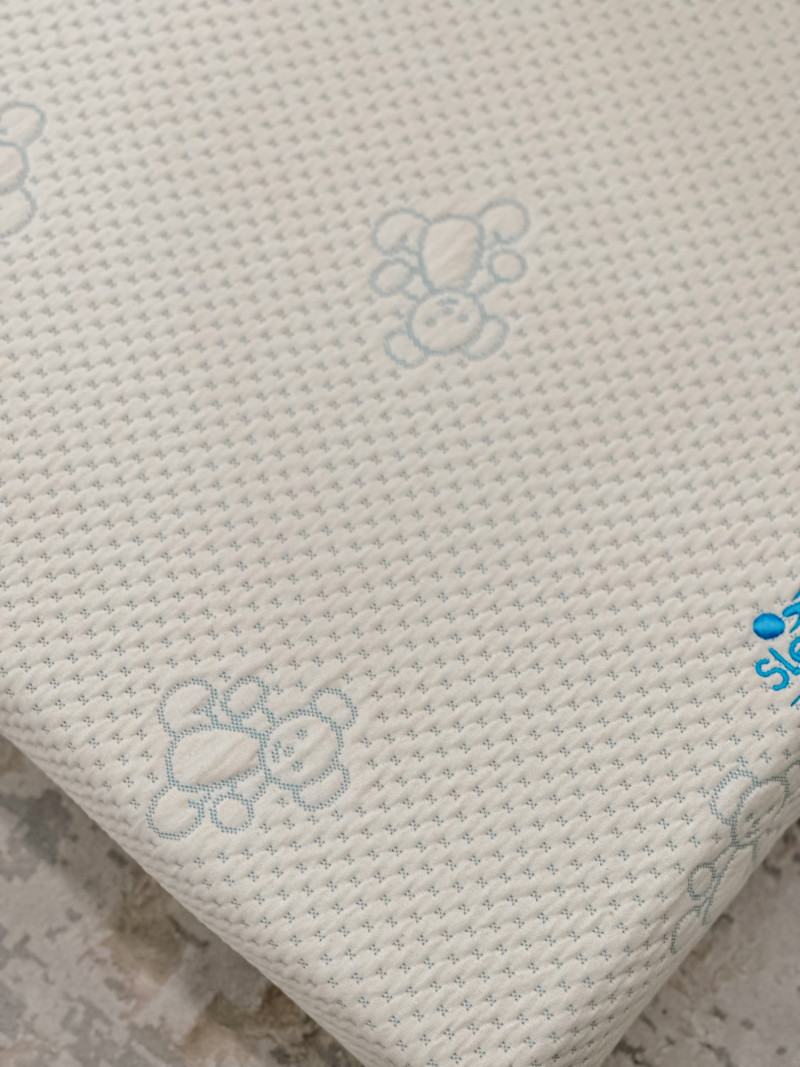 SleepOvation Baby Crib Mattress Review – The only FDA listed crib mattress!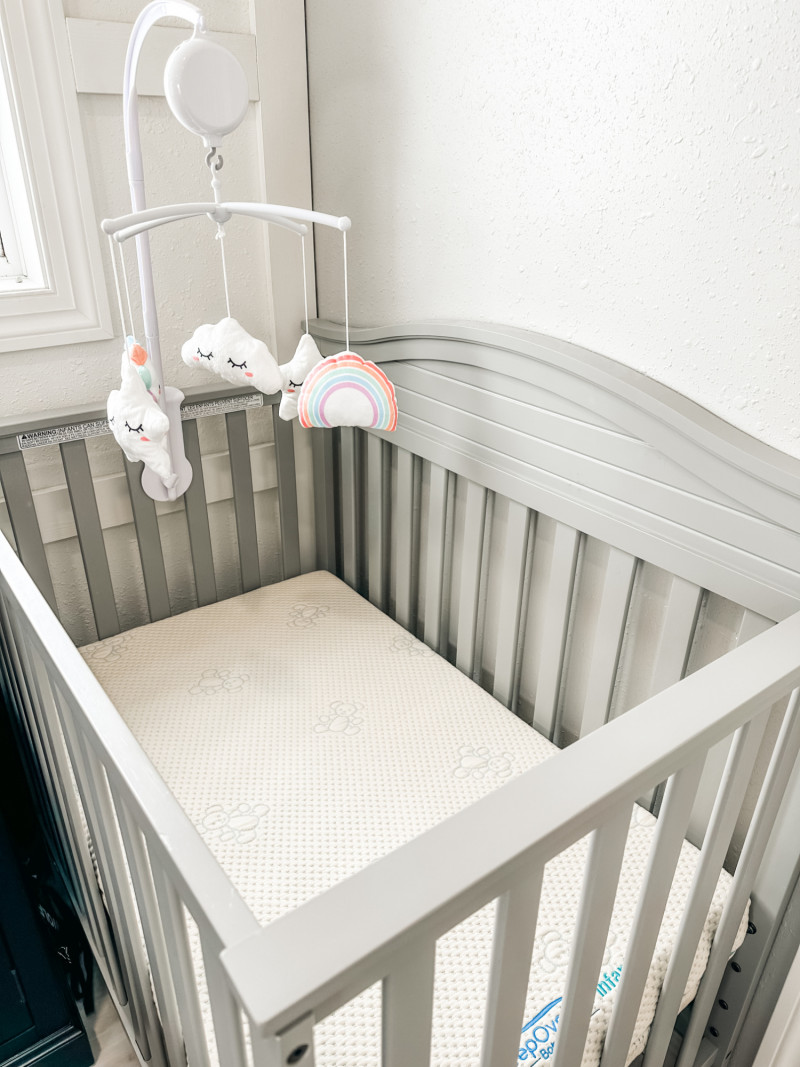 Sleep Ovation Baby recently launched the first-of-its kind, tech-advanced mattress designed to promote a safe and restful sleep for babies while preventing the physical and developmental risks of positional plagiocephaly (which creates a flat spot on back of babies head and often results in the need to wear a helmet). While most new parents are educated that "back is best" to prevent SIDS, an unintended consequence has been the dramatic increase of positional plagiocephaly. New studies have shown significant correlations between positional plagiocephaly and cognitive development. This newly designed mattress is made to reduce pressure on the head while keeping the baby's spine correctly aligned.
Dual Sided
I really appreciate how clearly marked each side of the SleepOvation Baby Crib Mattress is. The infant side is geared for healthy infants 0-9 months of age as it's designed to aid in the prevention of skull deformities. The toddler side can safely be used for healthy children 10 months and older. (The firmer side is meant for an infant while the softer side is geared for toddlers.)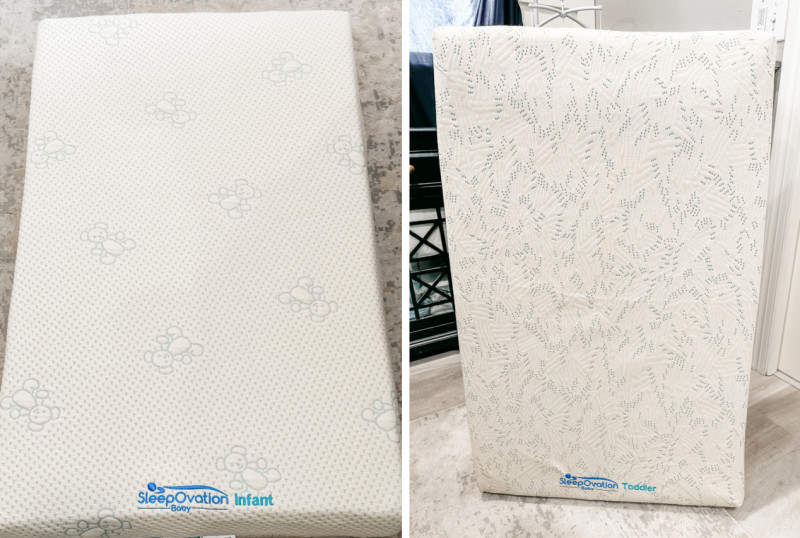 The cover IS machine washable and designed with an easy to use zipper for removing and putting back on.
Features Of The SleepOvation Crib Mattress:
Washable / Breathable Infant Cover

Air channels are engineered into every water-resistant mattress cover and mattress core. The Sleep Ovation Baby mattress cover fabrics carry the OEKO-TEX® STANDARD 100 label. This certifies that every fabric component of this mattress, (i.e. every thread), has been tested for harmful substances and that the mattress cover is entirely safe.
Zipper – Facilitate Easy Zip-Off Cover

As mentioned above, your baby will potentially spend a large portion of the day in their crib. SleepovationBaby comes with a removable and washable cover to ensure a clean mattress, always.
Health & Safety Barrier

Parents can rest assured after removing the easy Zip-Off Cover for cleaning, that the internal portions of the mattress remain safe to touch, even while the cover is not in place, thanks to a sealed barrier that is OEKO-TEX Standard 100 certified.
Fire Proof Flame Barrier

The mattress conforms to all government flammability standards without using any chemical flame retardants.
Infant Side Cushion Elements

Made with a CertiPUR-US® certified ILD 65 foam, the firmest foam used in crib mattresses. This ensures that the cushion elements will not envelope the infant's face should the baby turn over in the crib.
Springs

Each individual spring element is directly coupled with an individual cushion. As an individual spring is compressed, it helps distribute the high spot cranial pressures over a larger area of the infant's skull.
Toddler Side Cushion Elements

Made with a CertiPUR-US® certified ILD 35 foam, the medium-firm foam used on the toddler side, makes for a very comfortable sleeping surface. When coupled with an individual spring element, this allows for the proper alignment of the toddler spine which is critical for alignment, growth, and development.
Washable / Waterproof Toddler Cover

The SleepOvation Baby team has designed the toddler side mattress cover to be waterproof and hence perfect in protecting against toddler accidents. This mattress cover features fabrics that carry the OEKO-TEX® STANDARD 100 label. That means it certifies every fabric component of this mattress, (i.e. every thread), has been tested for harmful substances and that the mattress cover is entirely safe.
What I Love About The SleepOvation Crib Mattress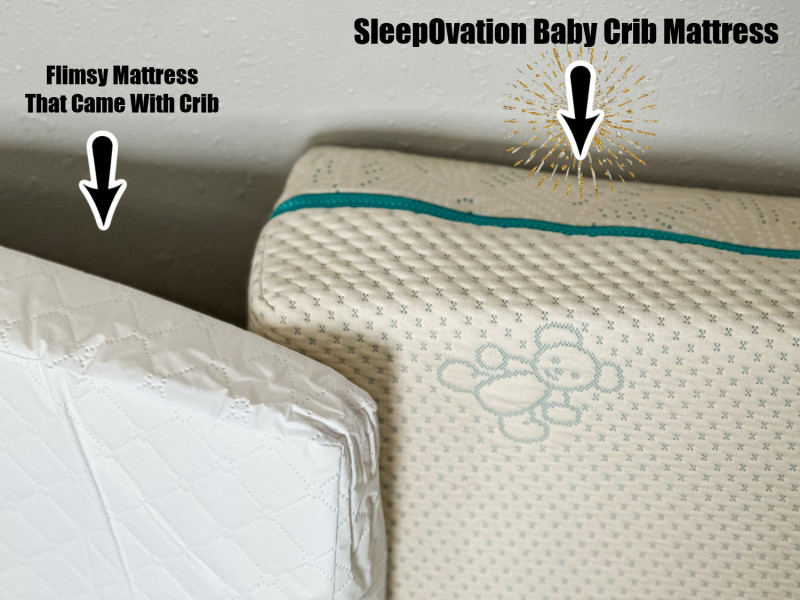 First off, when comparing the mattress that came with my mini crib to the SleepOvation Mattress, there's immediate differences. The mattress that came with it is thin, flimsy, and feels 'cheap'. The plastic coating on it is the type that will definitely not hold up over time. When looking at the SleepOvation mattress, I can immediately see the quality. In both thickness and feel, the SleepOvation mattress wins, HANDS DOWN!
I am also super happy that this mattress comes in both standard and mini crib sizes. As you may be able to tell, we have a mini crib for our youngest. LIFE CHANGING! We had a full size crib with the others and it took up so much space. This time, we got a mini crib and I'm so happy we did!

Whether you're a first time parent or a veteran just learning about the importance of a high quality crib mattress, be sure to check out the SleepOvation Baby Crib Mattress.
Connect With Sleep Ovation Baby
Website / Facebook / Instagram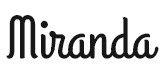 I'm a city girl turned country by my awesome husband and we have three busy boys and two darling daughters. I love spending time with my family, reading Karen Kingsbury novels, and catching up with friends while our kiddos have play dates. I'm blessed beyond measure and can't wait to see what God has in store.
Follow Miranda on Pinterest | Twitter| Blog | Instagram
This post currently has 6 responses.