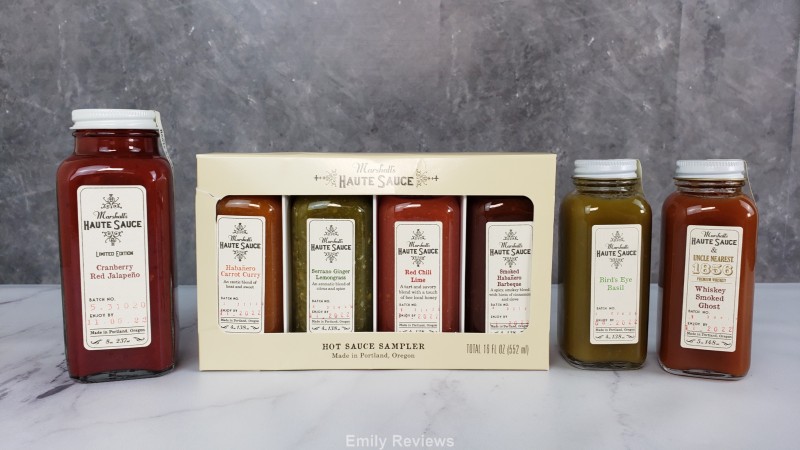 Thank you to Marshall's Haute Sauce for providing me with products to facilitate my blog review. All opinions are 100% my own.
I love giving artisanal gifts! I also love being able to support small businesses that are based in my home state of Oregon. Today, I get to do both!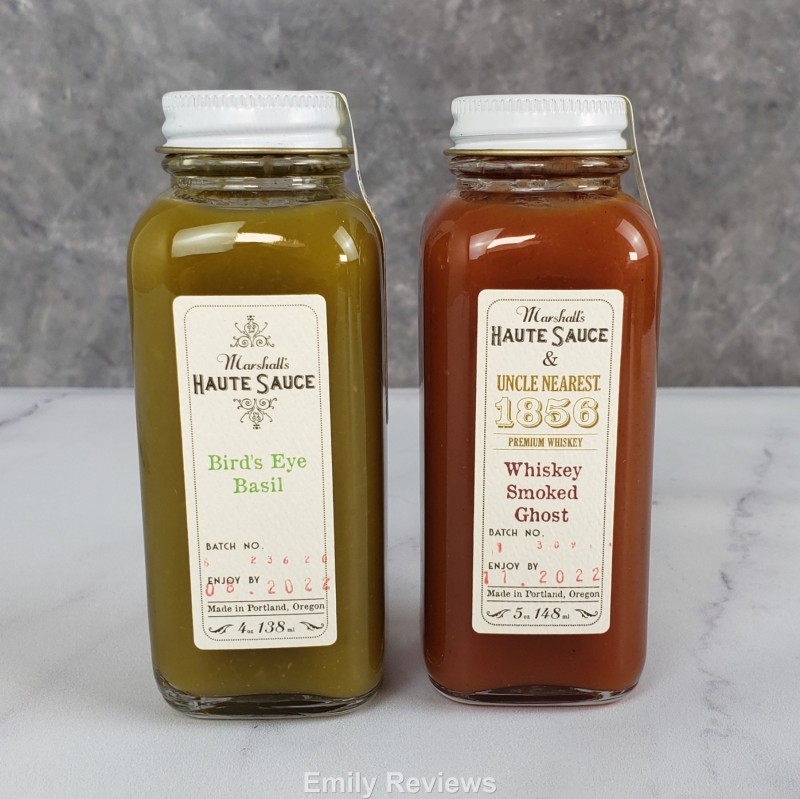 Let me tell you about Marshall's Haute Sauce. Creating Marshall's Haute Sauce is a passion for Sarah and her husband Dirk. They started making the sauce in their home kitchen using local ingredients. The business quickly outgrew their home and they now run it out of a commercial kitchen in South East Portland. Sarah and Dirk continue to make each bottle of Marshall's Haute Sauce by hand.
I mentioned that Marshall's Haute Sauce is made with local ingredients. Sarah and Dirk buy local ingredients whenever possible and purchase the products at the farmers' market, where they happen to work.
Marshall's Haute Sauce has unique flavor combinations and spice blends. All of the products are gluten-free, vegan (some contain honey), and vegetarian. They are made with vegetables, vinegar, spices, and sometimes sugar or a locally sourced honey.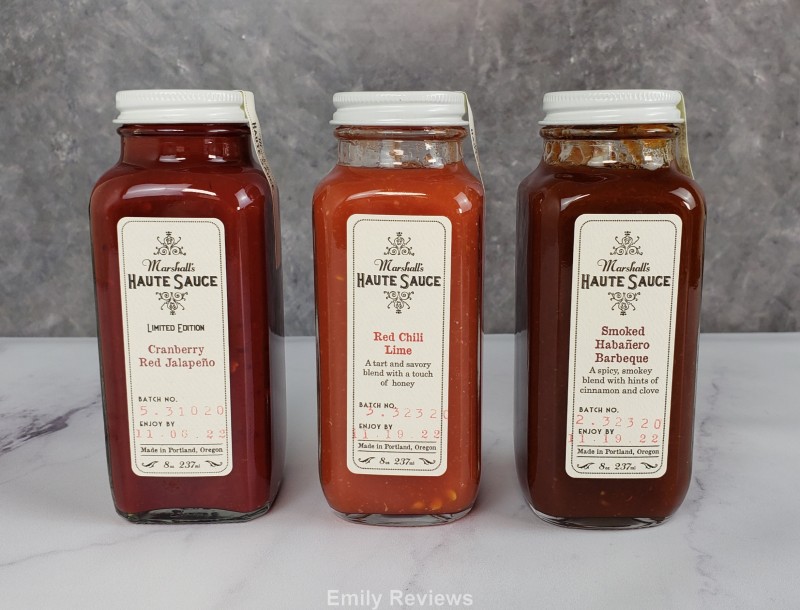 Marshall's Haute Sauce comes in several flavors including- Ghost Chili Apple, Bird's Eye Basil, Cranberry Red Jalapeño, Habanero Carrot Curry, Hatch Sesame Balsamic, Haute Heirloom Habanero, Red Chili Lime, Serrano Ginger Lemongrass, Smoked Habenero Barbeque, and Uncle Nearest Whiskey Smoked Ghost.
Tomorrow is Thanksgiving. I am going to use the Cranberry Red Jalapeno with my smoked turkey! I can hardly wait…well, I didn't wait. I may have already tried it and it was delicious!
One of my favorite things (I have a few) about Marshall's Haute Sauce is the hand-stamped label. It gives it that homemade look and makes it feel like something right out of grandma's kitchen.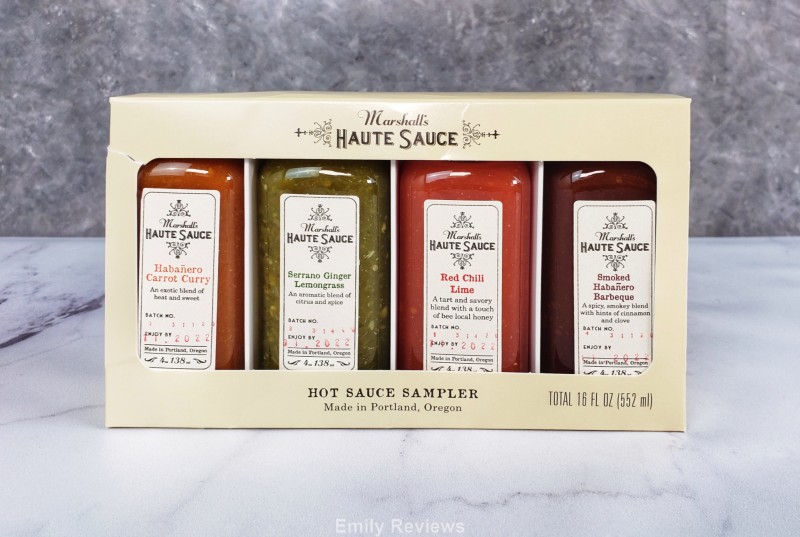 Can't decide which flavors to try? How about the Haute Sauce Gift Pack. It includes 4 oz bottles of Habanero Carrot Curry, Serrano Ginger Lemongrass, Red Chili Lime, and Smoked Habanero Barbeque.
Feel like taking a culinary adventure? Marshall's Haute Sauce has a tab with recipe ideas. I think the Red Chili Lime Taco Casserole sounds amazing!
Buy It: Please visit Marshall's Haute Sauce website to see the great selection of products they offer and convenient shopping locations.
Connect: Don't forget to follow Marshall's Haute Sauce on Facebook, Twitter, and Instagram for the latest product announcements and special offers.


Hello, my name is Laurie. I have been married to my husband for 16 years. We have two young daughters, ages 15 and 13 years old. My family and I live in Oregon so that means we are just minutes from the beach, mountains, and desert.  We love it here and try to spend as much time outdoors playing as we can. When we aren't outside playing, I enjoy reading, gardening, refinishing furniture, and other crafts.
This post currently has 10 responses.