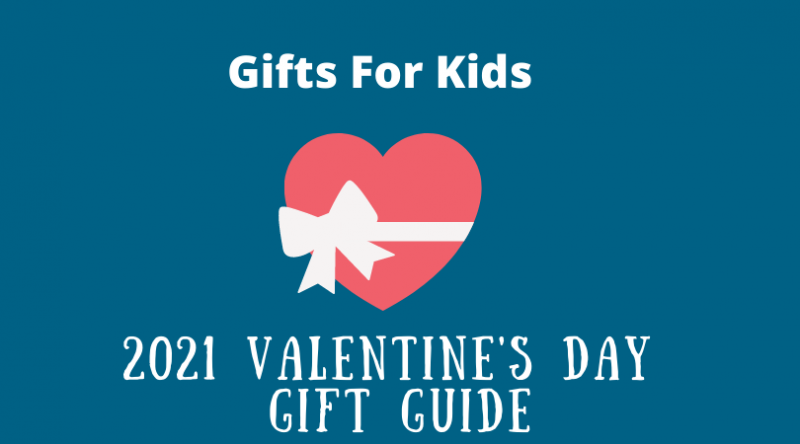 Emily Reviews writers were sent samples for our Valentine's day gift guide. There are affiliate links in this post. All opinions are our own.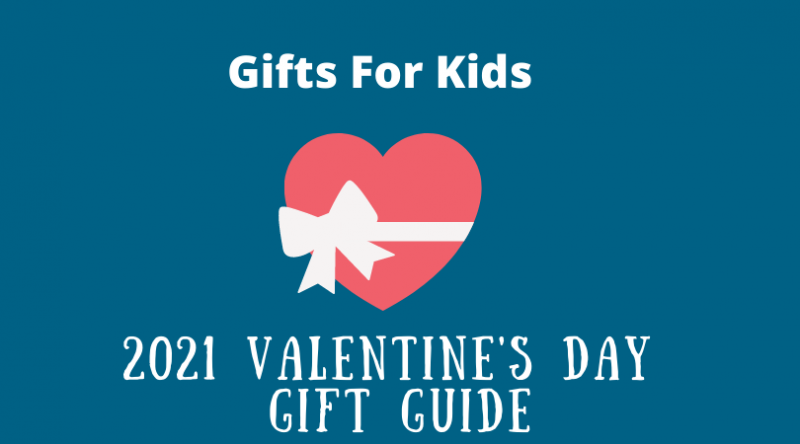 Valentine's day gift ideas for kids 2021
Spot It! it a must have game for families everywhere! It's a fast-paced game of matchmaking, perfect for anyone who likes to fly by the seat of their pants. Get ready to test your observation skills AND reflexes with a game of lightning-fast choices to find the matching symbols. Don't let the simplicity fool you, it's a game that is addictive, fast, furious, and FUN! Simple and still exciting, with dozens of awards and possible versions available to make it the perfect family game for all ages.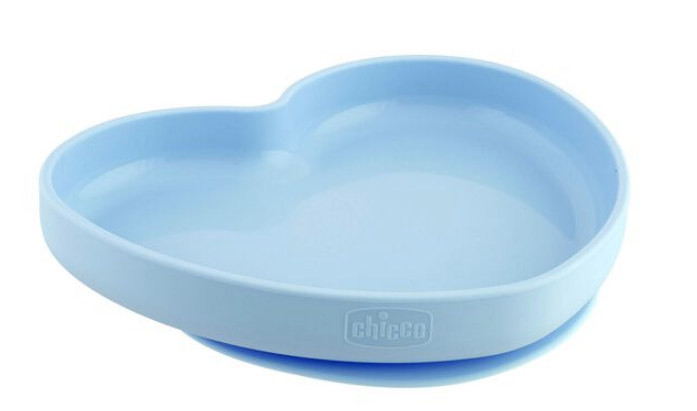 Nothing makes the heart swoon more than a functional and easy to use gift like Chicco's Easy Plate Silicone Heart Shaped Plate. With the Chicco Easy Plate, your toddler can easily grab food with their hands or practice using utensils while the plate works to contain spills and crumbs, which makes it easy to tidy up after meals. The 100% food grade silicone plate has a sturdy suction base and stays firmly in place on smooth surfaces. Then, once your toddler's tummy is full, simply rinse off the Easy Plate or put it in the dishwasher for quick and easy clean up. This colorful, heart-shaped plate frames favorite foods for young learners and encourages self-directed discovery during meals.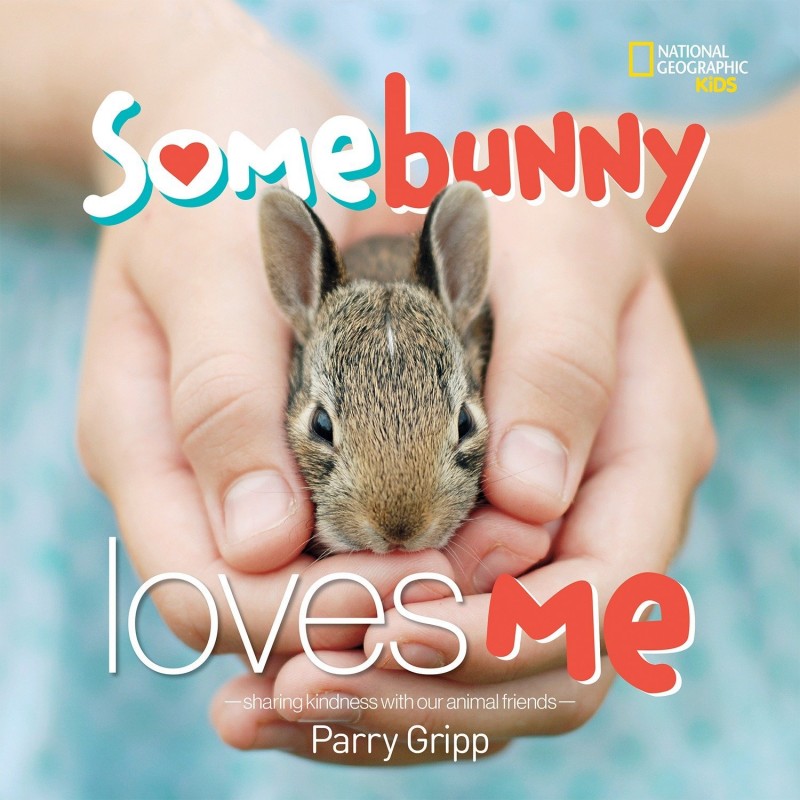 Through adorable, uplifting photographs, and sweet, silly text, kids will learn not only how to interact with animals, but also just what makes you a good friend for your fuzzy, feathered, or scaly new bud in Somebunny Loves Me by Parry Gripp. This fun book will inspire young animal lovers to understand their perfect new pal, giving kids lessons on being gentle with pets, making sure to care and love them, how to be patient, and more. Lyrical text illustrates the fun and companionship that dogs, cats, lizards, fish, rabbits, and all sorts of animal friends can offer.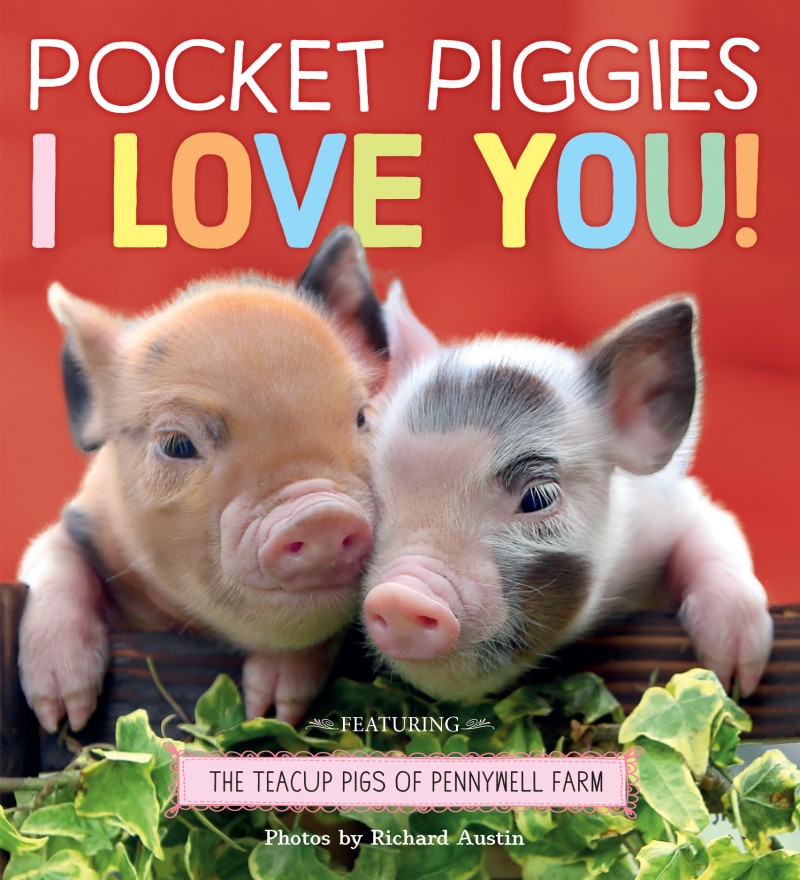 Surprise your little one with a special new book. POCKET PIGGIES: I LOVE YOU! is a board book geared to children ages 1-4. It is a new addition to the popular Pocket Piggies board book series. The teacup pigs of Pennywell Farm are simply adorable! Pocket Piggies: I Love You combines rhyming text and irresistible photographs of the tiny piglets. Photographer Richard Austin captures the whimsy of these creatures in moments of sweetness such as touching noses and snuggling. A message of love and affection for children on Valentine's Day or any day!
Buy It: Pocket Piggies: I Love You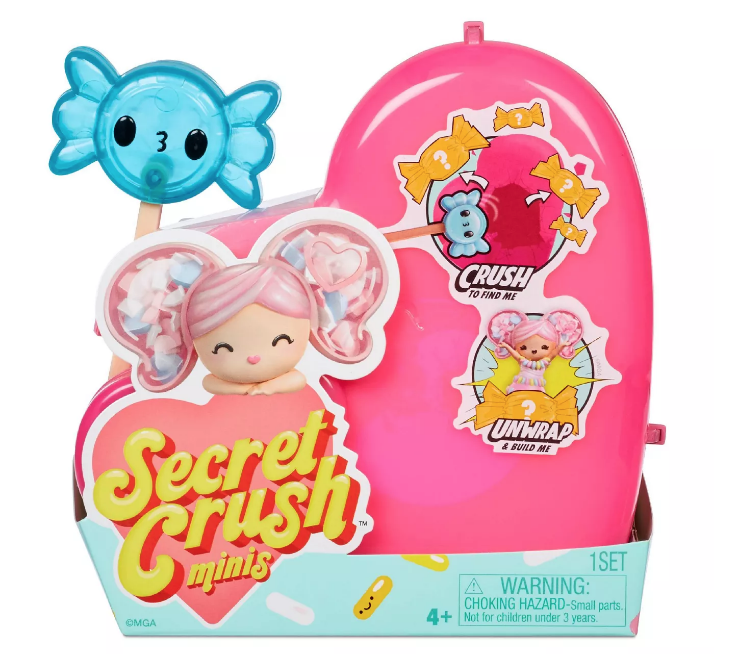 Crush into a collectible sweet surprise with Secret Crush Minis! As you unbox each Secret Crush Minis, you'll find an adorable mini, sweet-themed doll inside. Plus, Series 2 features all new characters! Each doll comes in a beautiful heart package, perfect to show your love this Valentine's Day. Then, part of the fun is that you must crush to unbox with the included candy-themed hammer. So what's inside is a surprise until you're in!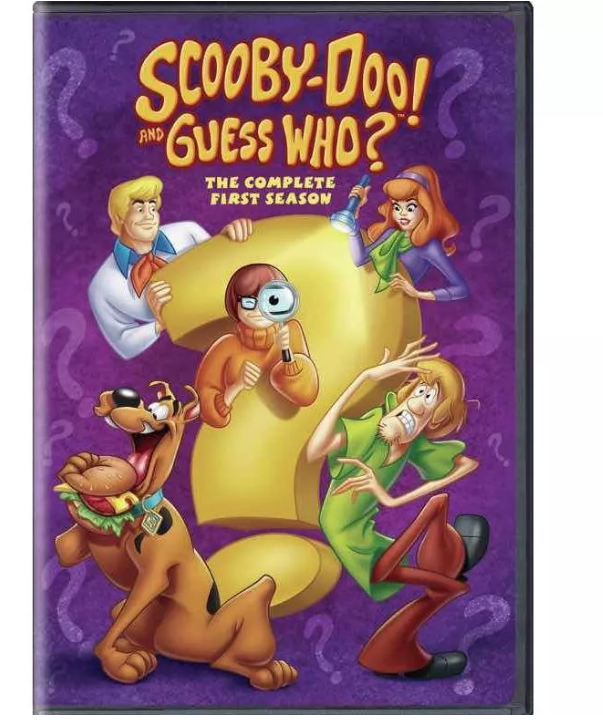 From Warner Bros. Animation, the brand new Scooby–Doo! and Guess Who?, Season 1 is now available and follows the grand tradition of Scooby–Doo team-ups and takes the idea to hilarious new heights. Faced with some of their toughest mysteries yet, you'll love how Fred, Daphne, Velma, Shaggy, and Scooby–Doo join forces with some of the biggest names in celebrity. You'll enjoy visits from pop culture icons including NBA superstar Chris Paul, recording artist Halsey, George Takei, Christian Slater, Kenan Thompson, Steve Urkel (voiced by Jaleel White reprising his iconic role), Batman, Sherlock Holmes, The Flash, Wonder Woman and many more! Enjoy 26 action packed, captivating mysteries with the entire family!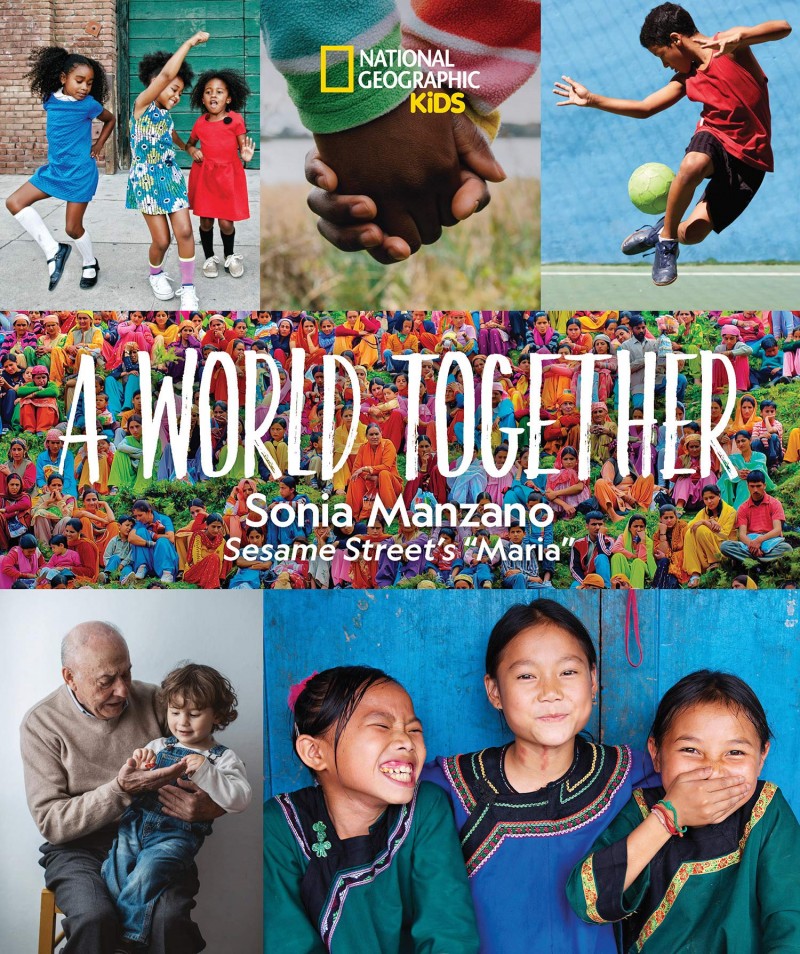 In A World Together, Sonia Manzano, Sesame Street's beloved character Maria, brings warmth and wit to this timely picture book that looks across cultures and generations to celebrate what unites us, wherever we come from. Manzano's lyrical prose combined with stunning photography of people from dozens of countries around the world explores how all of our lives are enriched by our geographic and cultural diversity. Kids see how people around the world look, dress, and spend their day, and learn that what we enjoy and value–friends, family, food, play–may sometimes look different, but deep down is the same wherever you go. It has an inspiring message: With laugher and love, we can help bring a world together.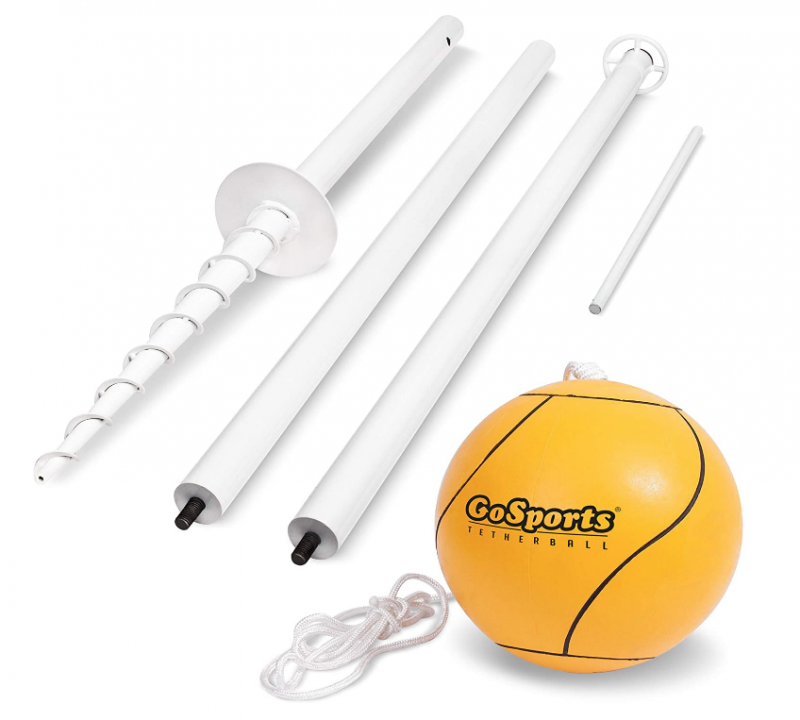 Get the kids up and active with the classic game of Tetherball! It's the perfect backyard ball game that will have the entire family outside. Available in a full set that includes everything you'll need to get playing including: a complete tetherball pole assembly, tetherball with rope, and ball pump. Setup is a breeze, with no tools required! Made from heavy duty powder coated steel that is designed for outdoor use, this GoSports Tetherball Set will provide hours and hours of fun.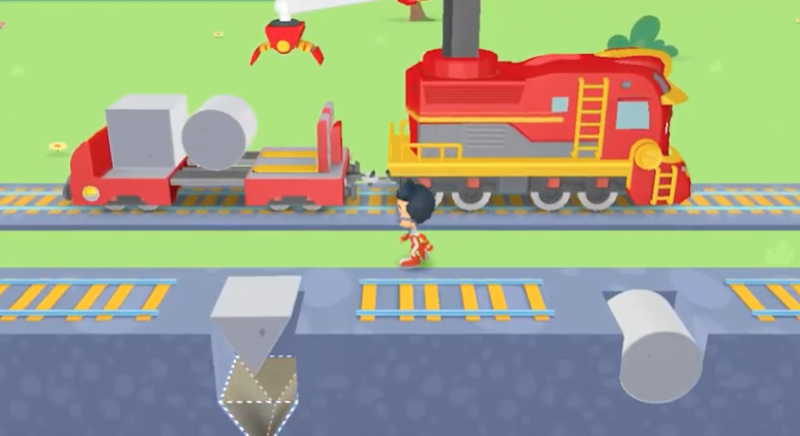 Based on the series now streaming on Netflix, the Mighty Express – Play & Learn App is all about friendship between kids and trains, fun adventures and educational games. The App will feel the love for Valentine's Day with themed decorations and props, a new icon and screenshots. Play and explore with your train BFFs: learn shapes, numbers and letters; understand quantity and basic math; train your logic and improve creative thinking! Kids will love the cute animations and colorful graphics, plus lots of funny exciting challenges.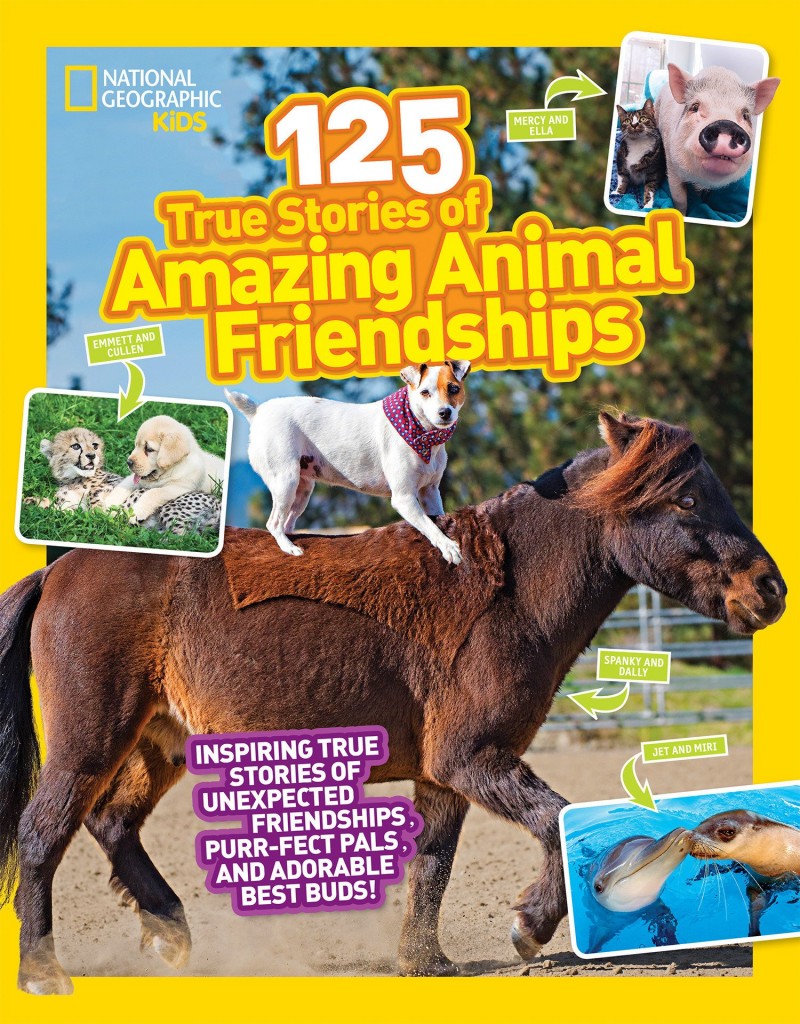 Meet awesome critters who became the best of pals in 125 True Stories of Amazing Animal Friendship, like the dog who rides a horse; the lizard-loving cat; the litters of puppies who befriend pigs; and that's only the beginning! These uplifting tales are paired with amazing National Geographic photos and loads of animal facts. There's tons of fuzzy, furry, feathery fun on every page, and throughout these tales, one message shines through: Best friends come in all different shapes and sizes.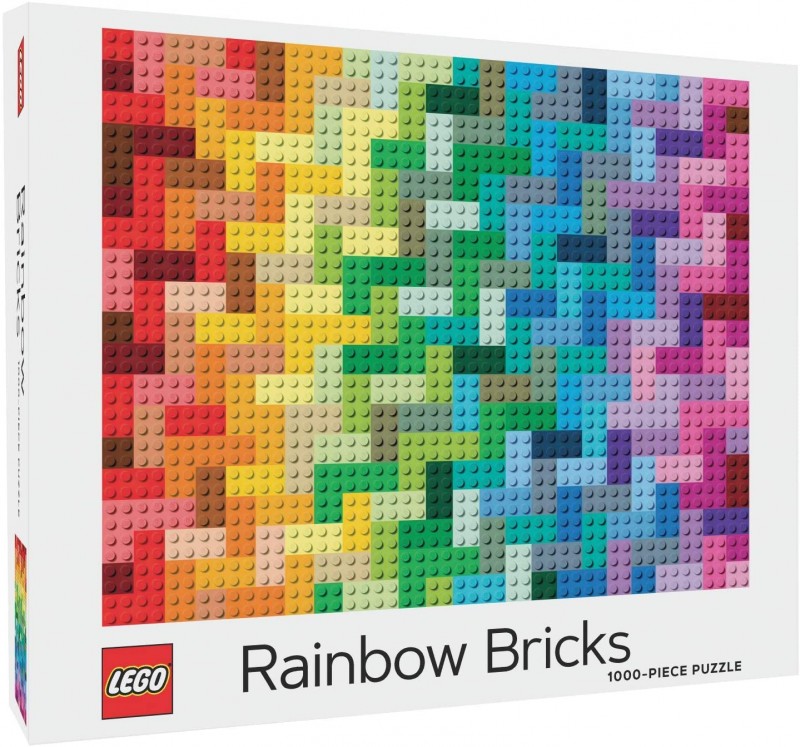 This Rainbow Bricks LEGO jigsaw puzzle is perfect for all types of LEGO fans—from longtime LEGO builders to casual fans to kids sharing their love of the brand with their parents! The colorful rainbow brick image taps into an exciting new puzzle category and it will test your skills as it showcases the creative spirit of the LEGO brand. LEGO fans ages 10 and older (and maybe even some younger!) will love putting this puzzle together.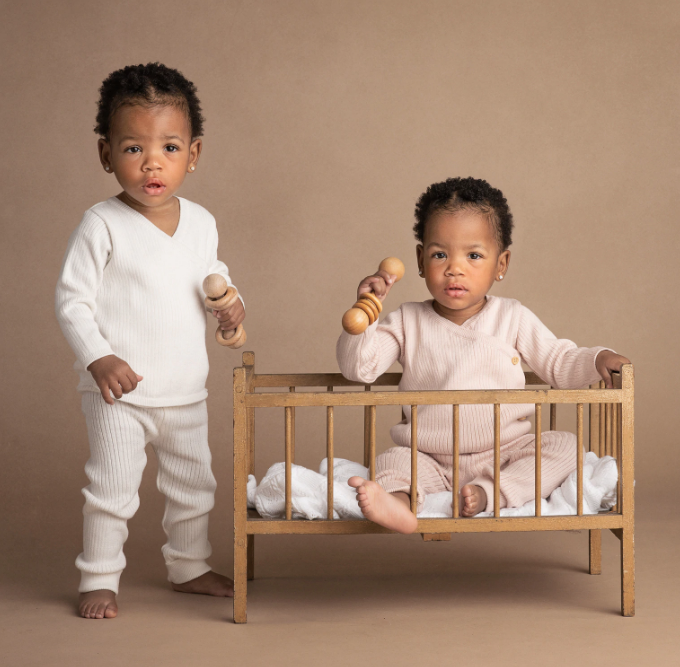 Dress your little Valentine in the most darling outfit this winter! Not only with you enjoy seeing your child in the most adorable 2- piece outfit ever, everyone will ooh and aah over the features of the ribbed look. It's an absolutely adorable knit set that is sure to become a family heirloom! Choose from powder blue, ivory, or blush colors as well as sizes from newborn all the way up to 4t! Feltman Brothers has been delivering the best baby and toddler clothes since 1916 and their quality, styles, and timeless beauty are well known.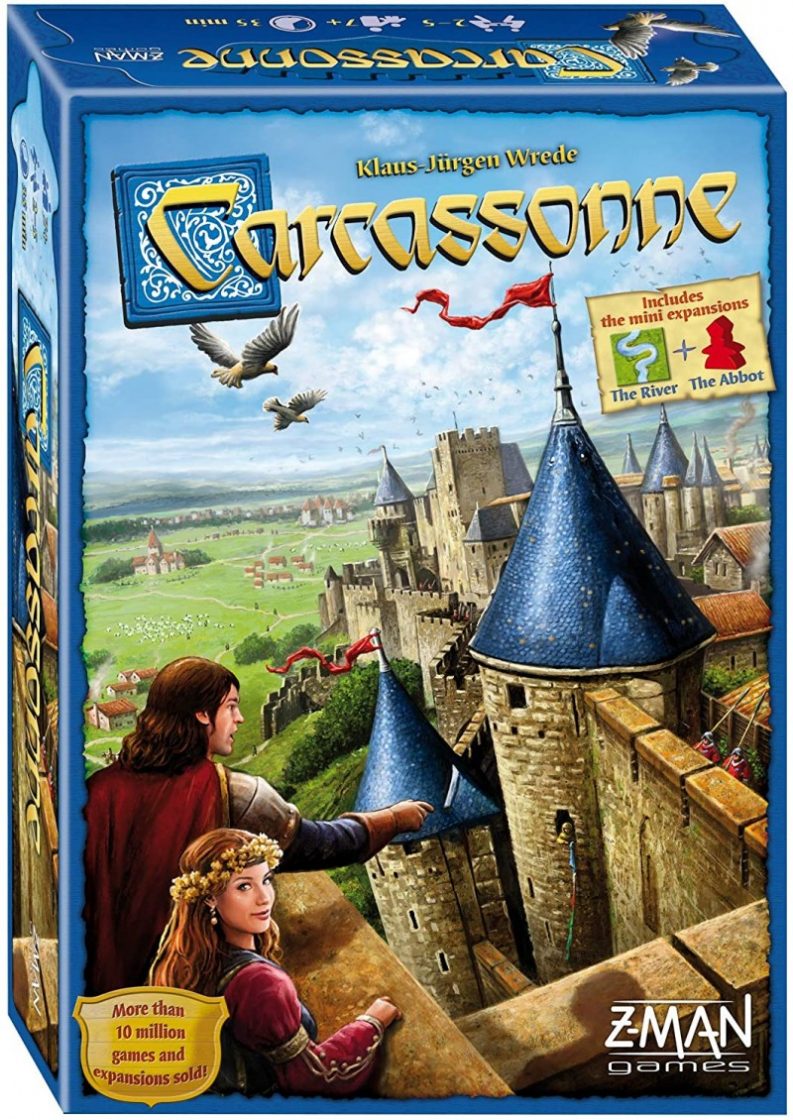 Introduce the game players in your life to this introductory, but addictive, game. Inspired by the medieval fortress city that goes by the same name, Carcassonne is a modern classic tile-laying game with easy-to-learn rules and endless strategy. Lay tiles to map the medieval fortress city in Southern France and work to score points for completing roads, cities, fields and monasteries. You'll find the endless configurations of tiles make every game a new experience so the play value is limitless!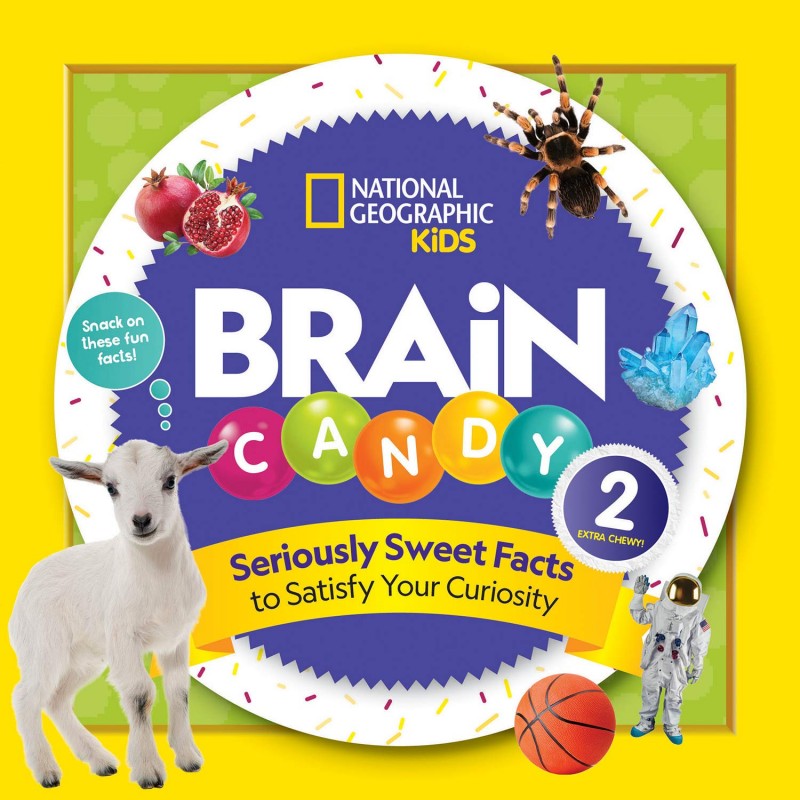 If you like seeing far-out facts in a new light, the second book in the colorful Brain Candy series takes a deep (and delicious) dive into numbers, fun facts, and cool trivia on all kinds of topics. It's a novel approach to feeding kids smart snackable bites about the world and is sure to be an addictive addition to the bookshelves of Weird But True! and Just Joking fans.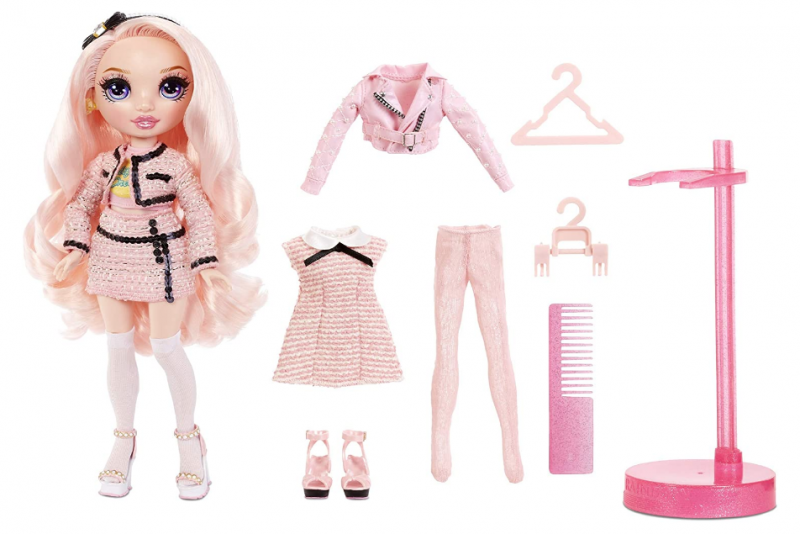 Valentine's Day is the perfect time to help start someone's personal Rainbow High collection! Meet the beautiful and shimmery Bella Parker who has a unique design and is dressed in chic pink from head to toe. Kids love that she's fully articulated and posable, which adds dimension to imaginative play and adventures. She comes with a chic, tweed skirt and jacket, a stylish tee, a tailored dress, a pink moto jacket, 2 pairs of cute heels and more. Get ready to collect the rainbow with the entire collection including: Bella Parker, Ruby Anderson, Poppy Rowan, Sunny Madison, Jade Hunter, Skyler Bradshaw, and Violet Willow.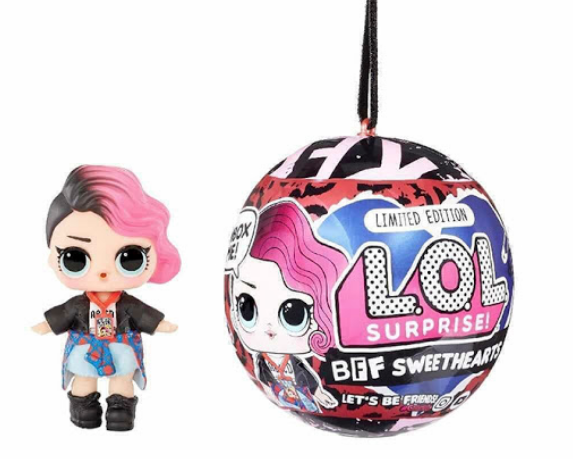 Say hello to the limited-edition Valentine's Day sweethearts everyone LOVES! You can now unbox Punk Boi and Rocker Supreme, Punk Grrrl's and Rocker Boi's cute little siblings. If you were unable to get the Punk Boi upon the original release, now's your chance. Inside you'll find a variety os surprises in typical L.O.L fashion. Get it now before they're gone!
Buy It: Check your local stores.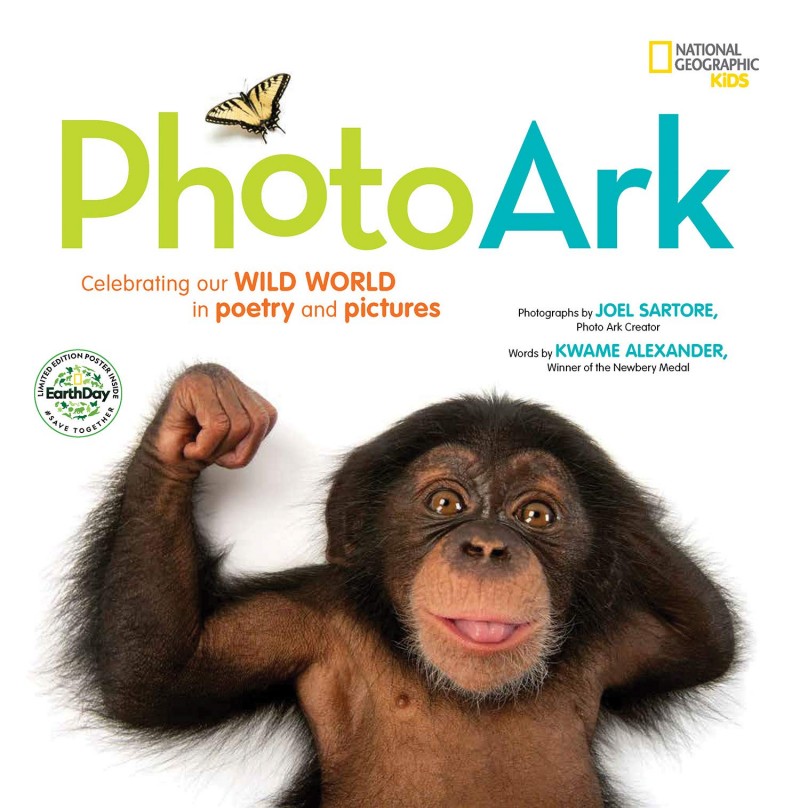 Our planet's most beautiful and endangered animals come to life in this visually stunning picture book called Photo Ark. The photos, by award-winning National Geographic photographer Joel Sartore, represent a lifelong project to make portraits of the world's endangered animals. They are paired with uplifting poetry and prose from Newbery award-winning author Kwame Alexander — a talented dream team duo to craft a uniquely wonderful book. This special edition includes a free poster highlighting 50 endangered species to commemorate the 50th anniversary of Earth Day.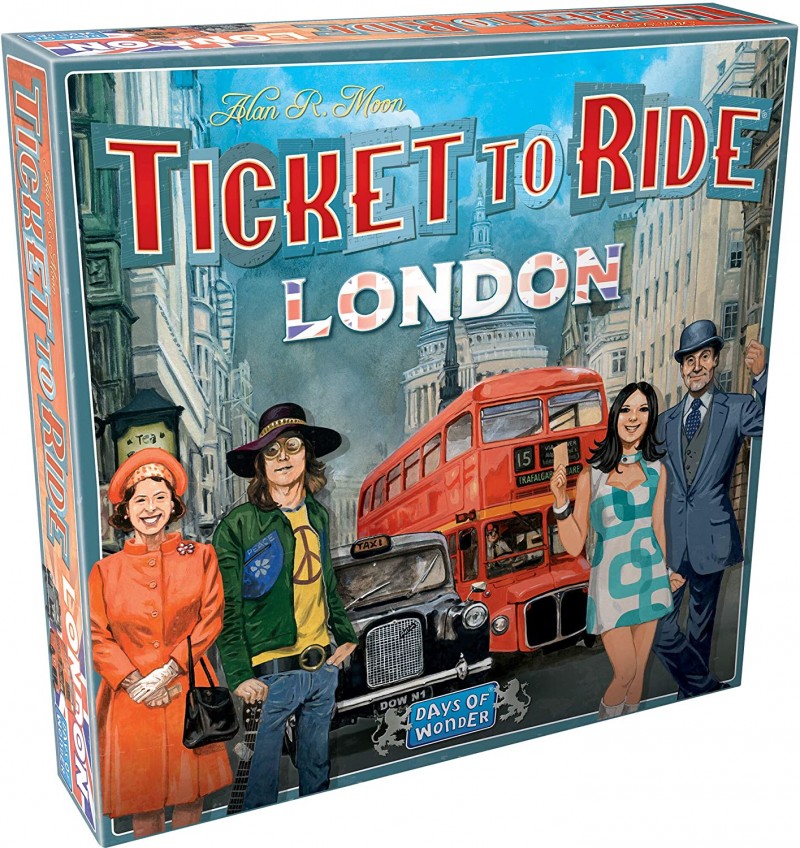 The Ticket to Ride phenomenon lets you travel across North America, connecting cities in a race to be the first to establish your routes. With travel restrictions and COVID cases at an all time high at the moment, Ticket to Ride is the perfect way to satisfy your inner adventurer. If you're missing your favorite city or reminiscing about your last vacation, there are versions of Ticket to Ride for New York, London, and more! The Ticket To Ride London version is easy to learn in just 3 minutes and quick to play in only 15 minutes; making it a great choice for families!

Spin Master's Mighty Express is a CG animated preschool series currently streaming on Netflix. The series is about a team of trains and their kid friends who overcome trouble on the tracks with quick thinking and teamwork. In the Valentine's Day Special, it's Chug-A-Love day in Tracksville and Mandy Mail can't wait to deliver cards to everyone in town! But when her delivery goes off the rails, she must work together with her best pal Flicker to save the day and learn the true meaning of friendship.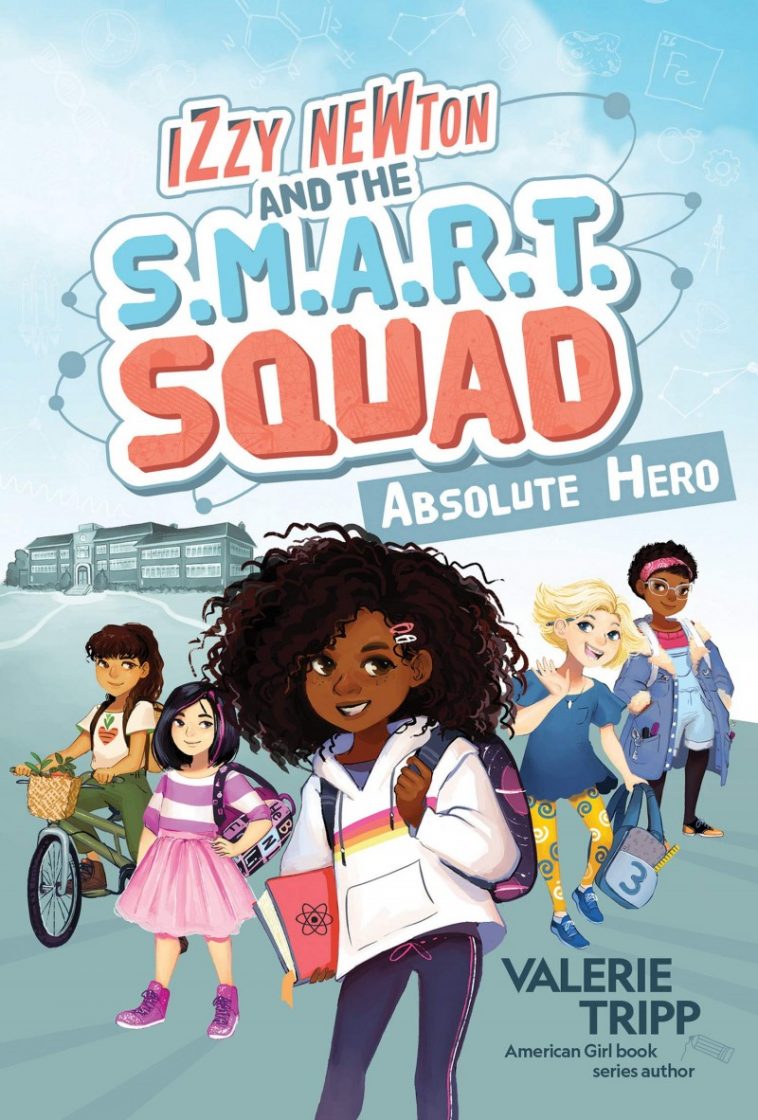 A brand new series from the author of many beloved American Girl books, Valerie Tripp! In Izzy Newton and the S.M.A.R.T. Squad: Absolute Hero, join Izzy Newton and her friends at Atom Middle School in the first adventure of this new middle-grade fiction series. A crowded new school and a crazy class schedule is enough to make Izzy feel dizzy. But for the S.M.A.R.T. Squad, it's all about relying on the value of friendship and the power of science to help them think their way through all kinds of sticky situation. Science and tech reign supreme when these five brainy buddies put their heads together!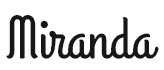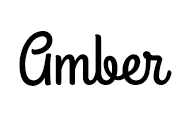 Hi there! I am Emily Evert, the owner of Emily Reviews. I am 28 and live in a small town in Michigan with my boyfriend Ryan and our two pugs. I have a large family and I adore my nieces and nephews. I love reading memoirs, and learning about child development and psychology. I love watching The Game of Thrones, Teen Mom, Sister Wives and Veep. I like listening to Jason Isbell, John Prine, and other alt-country or Americana music. I created Emily Reviews as a creative outlet to share my life and the products that I love with others.
This post currently has 11 responses.