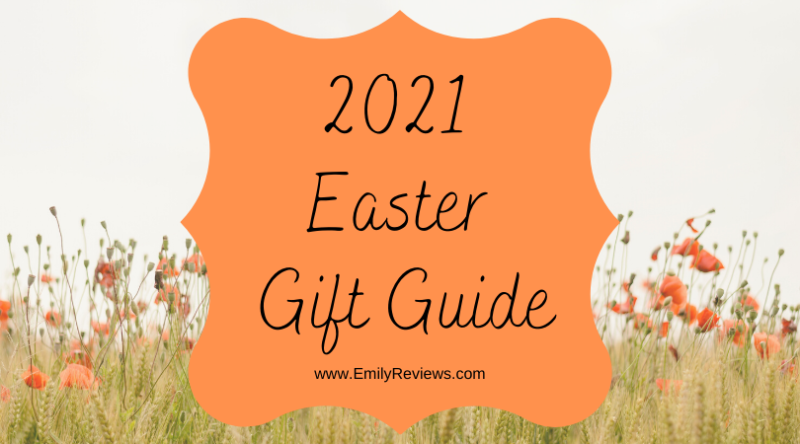 Emily Reviews writers were sent products for our Easter gift guide. All opinions are our own.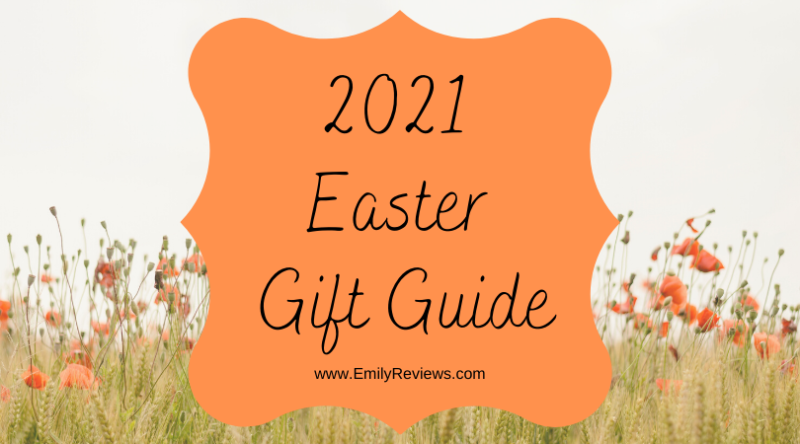 2020 Easter Gift Guide – Gift Ideas For All Ages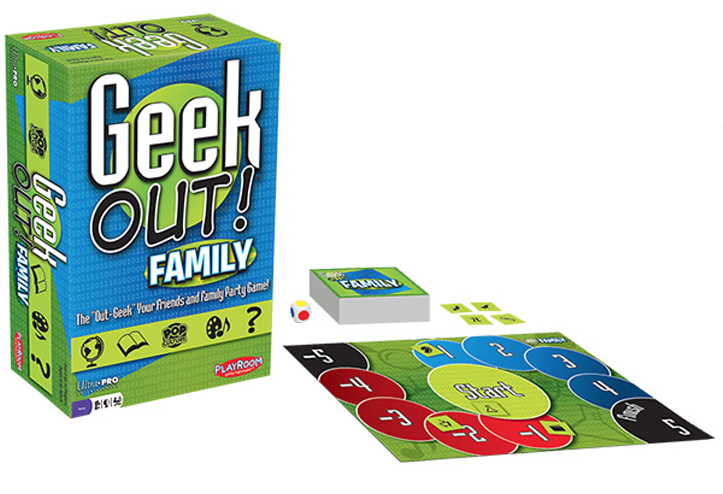 What do you geek out over? Find out with your family in this fun Geek Out! Family Edition! This is the game of mind-challenging fun that finds out one and for all, who knows the most about a variety of subjects. Start by rolling the die, note the corresponding topic, and then let the bidding begin! Will you let your opponents steal your points by outbidding or will you take the challenge head on yourself? With over 700 lists and five topics including: science and history, pop culture, words and literature, art and music, and miscellaneous; the fun will never end!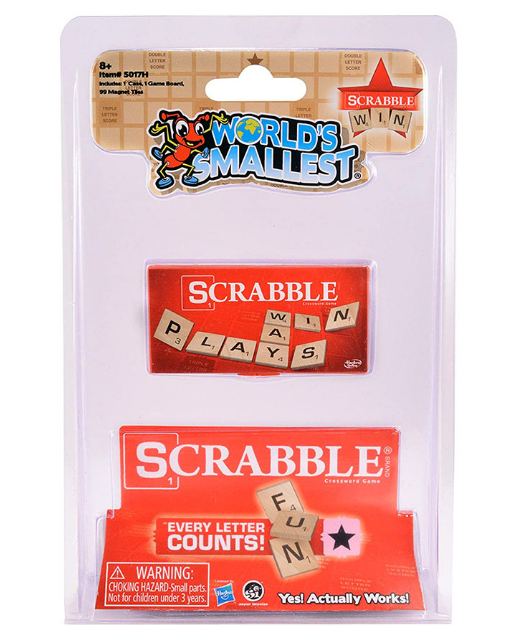 Functional and tiny, it's the original game of Scrabble, resized to fit in the palm of your hand! While gameplay is exactly like the original you know and live, the size is minuscule! Take turns placing the letters on the game board to spell out words,as always, trying your best to land high-scoring letters on the high-scoring spaces. Designed with handy magnetic tiles and a sturdy, pocket-sized case that holds everything safely, the World's Smallest Scrabble is sure to become your go-to on-the-go game.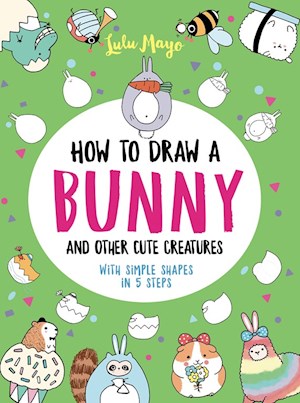 Anyone can learn to draw an adorable bunny and other cute spring creatures using simple shapes in five easy steps! This book will show readers how to draw quirky, kawaii (super cute) spring characters in a wonderfully easy and inspiring way. Using simple shapes, and step by step instructions, drawing has never been more fun. This new book contains 30 doodling exercises that any age can enjoy working on including a: bunny, sloth, llama, chick, lamb, turtle, duckling, kawaii Easter eggs, and more!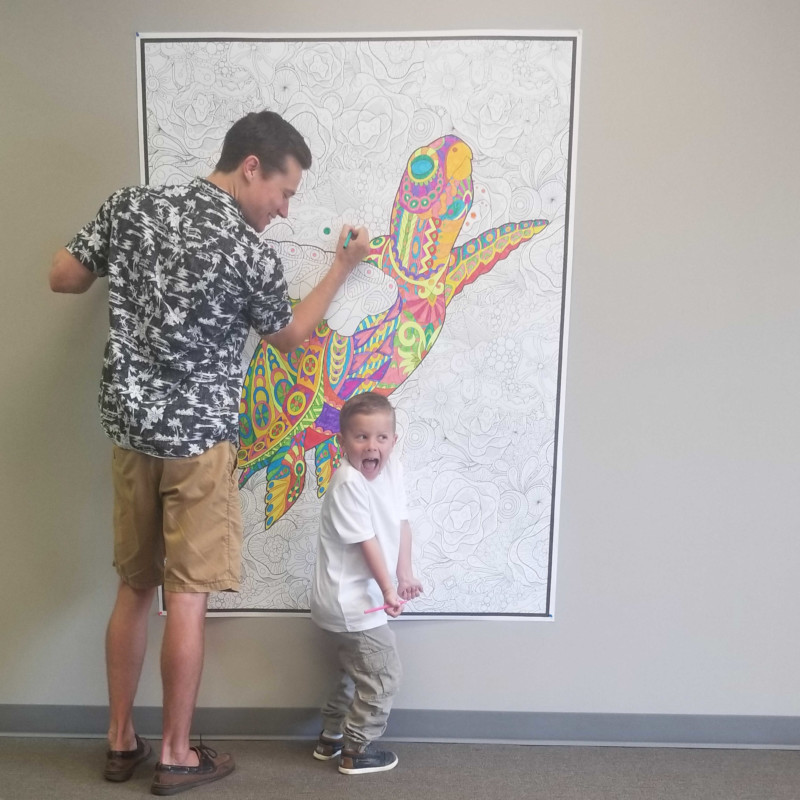 Debbie Lynn sells HUGE coloring posters that will make n exciting gifts for any kids who like to color. These take coloring to a new level! At 48 x 63″ these are truly massive. They even make a nice sibling gift because they're so big, multiple kids can easily color together. If you have spring break following Easter, these will provide lots of spring break entertainment, even if it rains! They are printed on thick paper so they're durable and you can even color them with markers if you wish. Great for fine motor skill practice in younger kids, too! Most of their posters are animal-themed but they have lots to choose from! They also offer colored pencils, markers and other utensils if you want to purchase everything they'll need for coloring all in one place.
Buy it: DebbieLynn.net.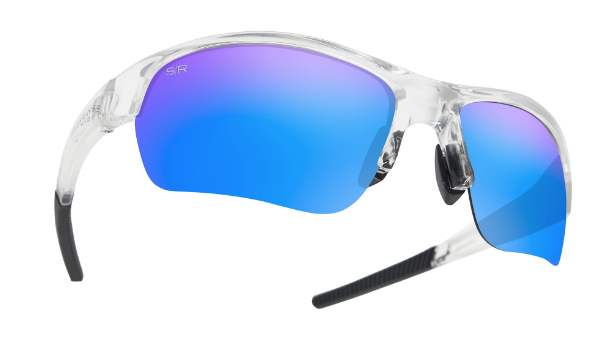 A new pair of shades is always a great gift idea for kids and adults alike and that's why Shady Rays VELOCITY™ Ocean Ice Polarized Sunglasses are a great choice! Built for style and designed to hold up in sport conditions including running, cycling, volleyball, and other sports that feature high speed and constant changes of direction. These glasses are created to stay put thanks to their never-slip grip due to ultra-flex temples and rubberized nose pads. Plus, the rimless bottoms ensure a clear view, no matter which direction you're looking.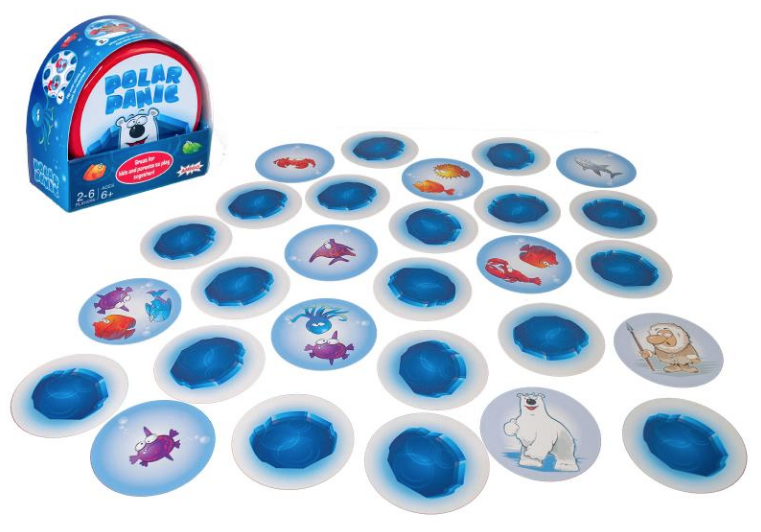 Check out this perfectly sized, fast paced match game that will have players on the end of their seat! In this chilly themed challenge, players flip over cards one at a time, which will reveal surprisingly similar sea life images. When players spot creatures that match they race to slap them—whoever slaps first collects the cards. But guess what!? More often than not, multiple players will slap multiple cards and there may be more matches than hands, so everyone is involved on every turn. It's fast, fun, and totally . . . cool!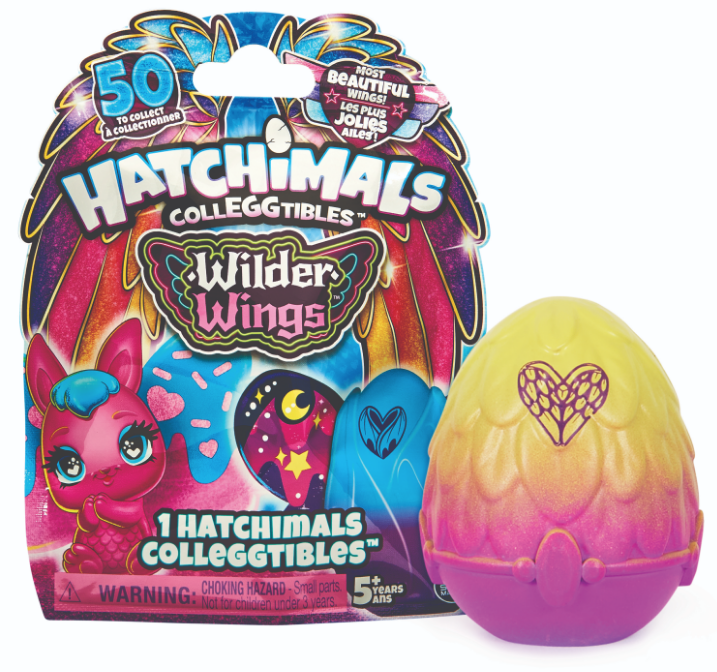 Kids will love how these adorable Hatchimals Wilder Wings characters feature the most beautiful large wings that all mix and match. There are over 10 styles of Wilder Wings, including angel, flower, bat, cloud, split wings and more. Plus, there's even more surprises to discover with these blind bags including: a wild new hatch and nine different wing features like gummy, sugar glitter, printed and more! Each new egg has a wing-inspired design, and the Wilder Wings can be found on the outside of the egg. Crack the front of the egg to reveal your wild new friend. Then, easily attach their wings. With 50 Wilder Wings Hatchimals you will want to add all these fashionable cuties all to your collection!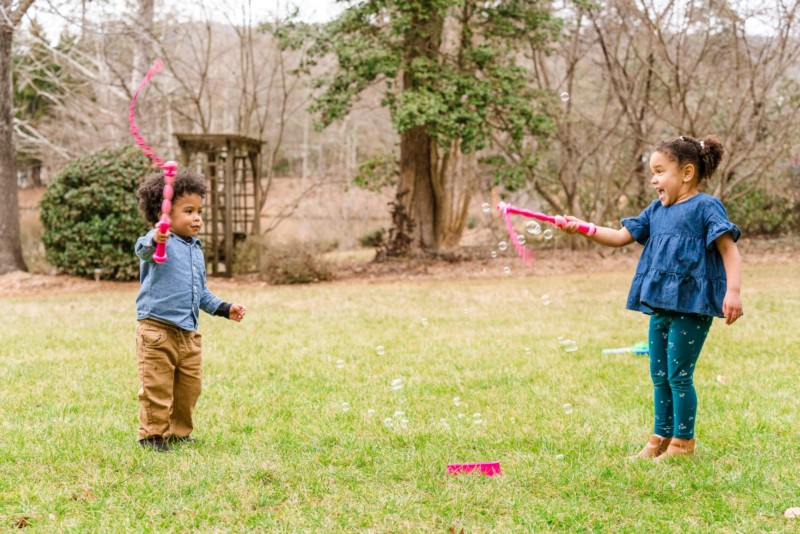 Turn any day into a magical bubble dreamland with the Maxx Bubbles Spin Streamers. With a simple wave of the wand, tons of majestic bubbles will fill the air! Spin the streamer in circles as the 10 rings blow maximum bubbles. Kids will love the bright colors and ultra-soft grip handles. Easy to use, simply fill up the non-spill dipping pan with bubble solution, dip in your wand and spin for bubbles!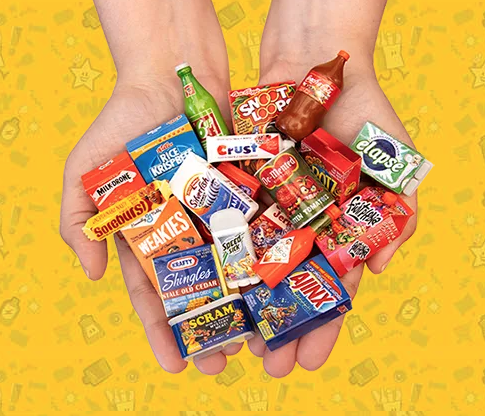 Wacky Packages Minis is a fun new line of hilarious, miniature, 3D products that kids (and even adults!) love to collect. With silly and outrageous spoofs of the popular household products we all know and love, Wacky Packages Minis brings the original, 2D parody stickers to life by transforming them to 3D miniature toys! Originally created by Topps in 1967, these amusing goodies have stood the test of time!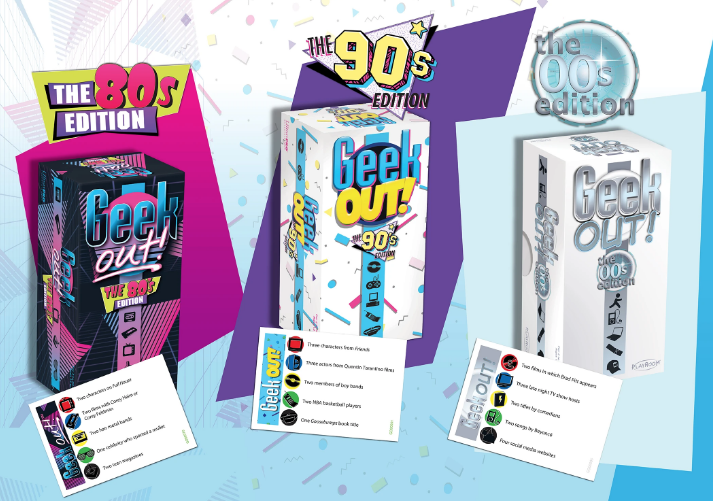 Geek Out! Decades Editions from UltraPro Entertainment features a collection of three game options: 80's, 90's and 00's. These are the perfect pop culture trivia party games that find out once and for all who is the master of their generation! Playing will have family and friends geeking out and feeling nostalgic about their favorite decade. Roll the die to determine the question, then shout out a number of how many answers you can provide. Each player has a chance to outbid you for the answers they can give. If you can outbid your opponents (and SUCCEED!), you'll prove who is the biggest geek for all things pop culture!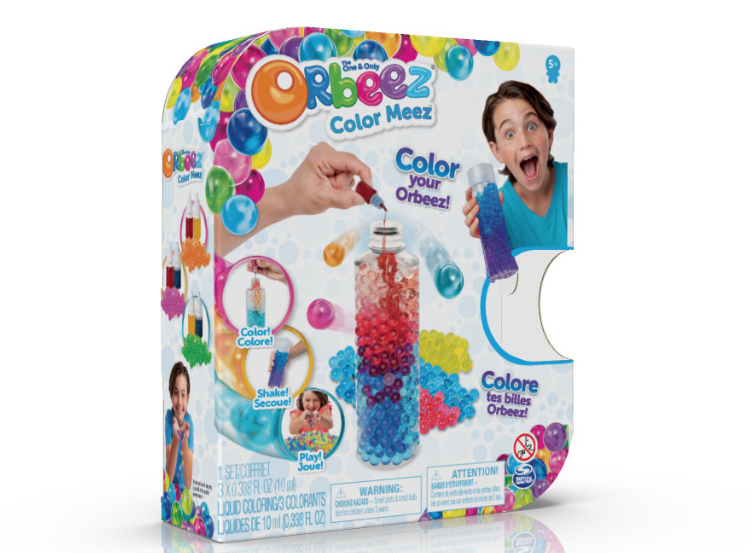 Now is the perfect time to get creative with the one and only Orbeez Color Meez Kit! Kids can experience the magic of growing their own Orbeez and then experiment as they color them any way they want. This DIY activity kit comes with 400 clear grown Orbeez, 800 Orbeez Seeds to grow, and three liquid colors to transform all 1,200 Orbeez into a colorful creation. Choose from red, yellow, or blue coloring and add it to the tube. Give the tube a shake, wait 30 minutes, and watch as your Orbeez water beads magically change from clear to colorful. After a quick rinse with water, your customized Orbeez will be ready for play!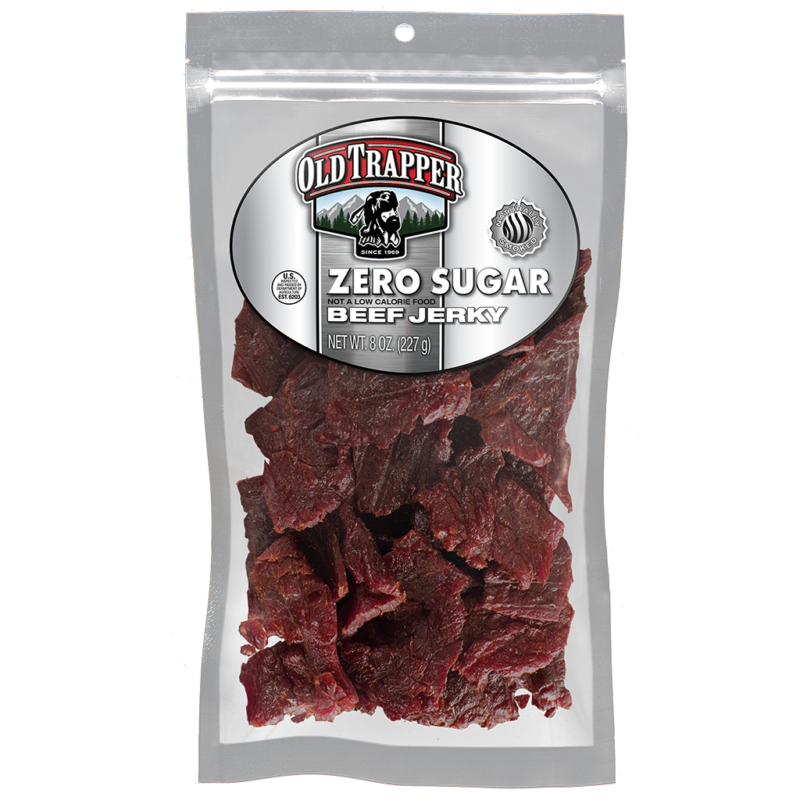 Whether you're looking to slip a healthier snack into your child's Easter Basket or trying to appeal to the teens and adults, Old Trapper's Zero Sugar Beef Jerky is the perfect non-candy snack choice! All the flavor is included but none of the sugar. It's an especially great choice when looking for a gift for those meat lovers who follow low-sugar and low-carb diets.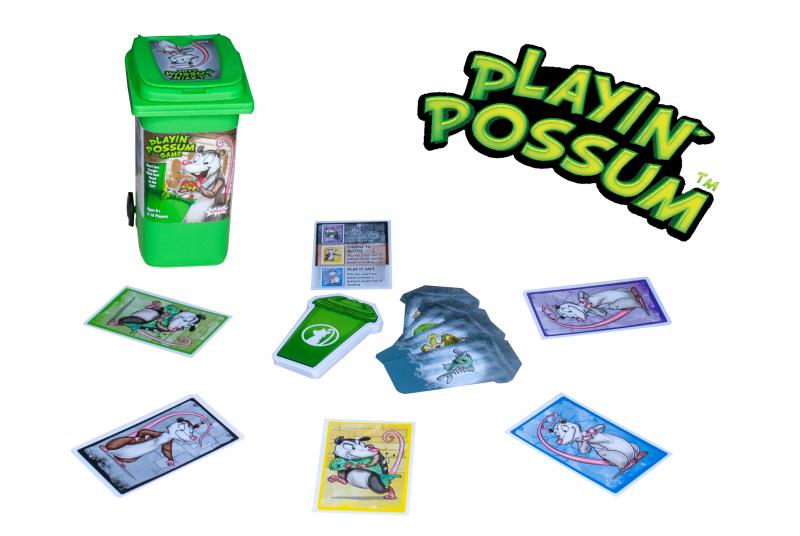 Get ready for lots of social interaction with this Playin' Possum Game from Amigo Games. Can you guess what the other players are thinking? You'll need to figure it out as you secretly select cards that let you grab valuable trash cards or knock your opponents out of the game. At the same time, they'll be trying to outguess you! Who's better at playing possum!?! It's a wholesome, trashy party game for family and friends. It's a fast, fun game; geared for ages 8 and up and 2-10 players.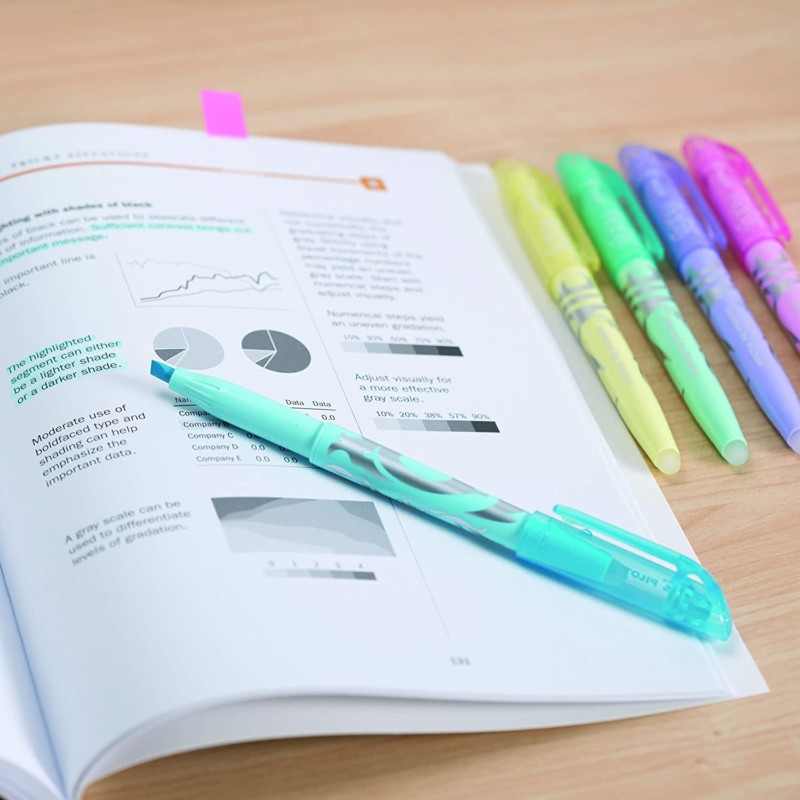 Check out the FriXion Light Erasable Highlighters as they are the perfect spring colors and allow learners to highlight, erase, and re-highlight repeatedly without wear or tear which makes studying or homework a breeze! Mistakes happen but with the FriXion Light Pastel Series highlighters, simply rub the 'erasing tip' at the top over the highlighting and the ink will disappear cleanly with no eraser shavings, thanks to unique thermo-sensitive ink.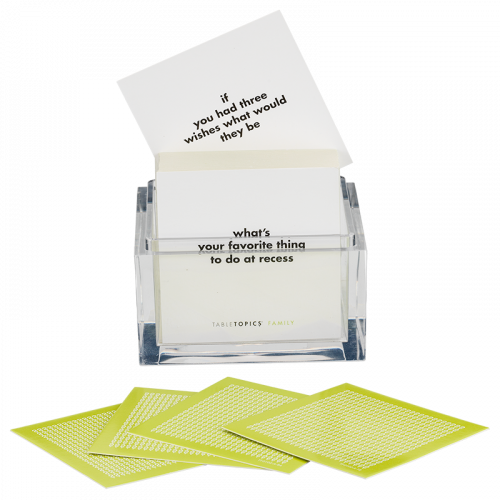 Family Table Topics is a fun mix of age-appropriate conversation starter questions ranges from silly to thought-provoking and provides an easy way to get your family talking. Slip it into an Easter basket or wrap as a family gift as the perfect tool to help jumpstart family dinner time conversations, get to know everyone deeper on family game night, or to play whenever you want to spark a really fun conversation. Geared for ages 6 and up, this set is the perfect gift for any age.
Get ready to enter the wonderful world of Wallace The Brave as it's one of imagination, discovery, and wonder that kids love. Join in as Wallace and his friends explore the coastal surroundings of Snug Harbor, Rhode Island, uncovering new mysteries, adventure, and mischief wherever they turn. In this imaginative comic strip world, every panel is packed full of exploration, discovery, friendship, and adventures galore! Everyone enjoys the beautifully intricate ink-and-watercolor art of Will Henry and it's the perfect size to slip into an Easter basket this year.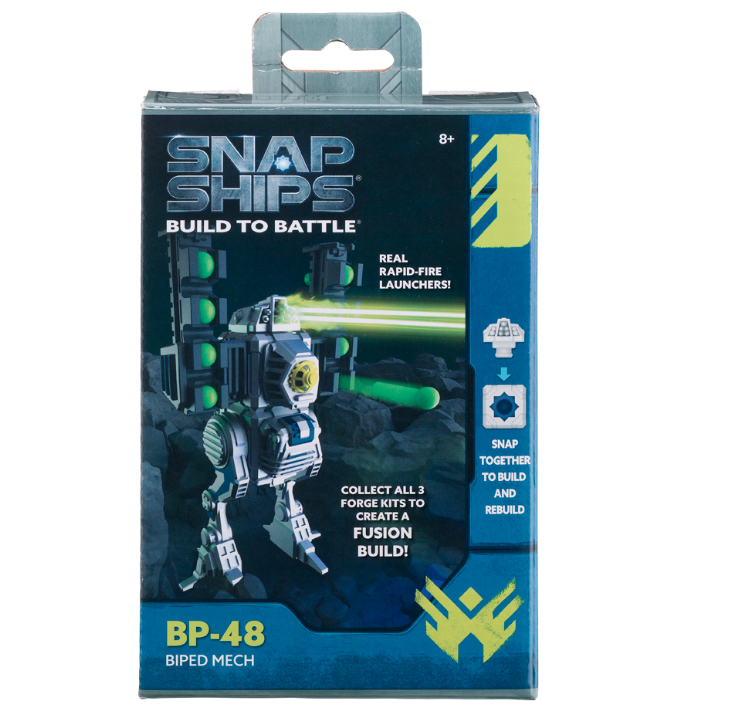 Welcome to the future…where humanity is under constant attack from a brutal alien threat. But never fear as you can help! You now have the power to build and battle! The Snap Ships line is a versatile building system for creating multiple crafts with action play, and all sets and pieces are interchangeable, so kids can build however they want. This particular Snap Ships set for BP-48 Biped Mech includes instructions for the drone which you can then engage in battle with real shooting weapon play! When you collect all three Forge Drones (BP-48 Biped Mech, RL-55 Assault Mech and DA-63 Turbine Drone–each sold separately), you can combine them to build the MD-Switch 1 Fusion Build!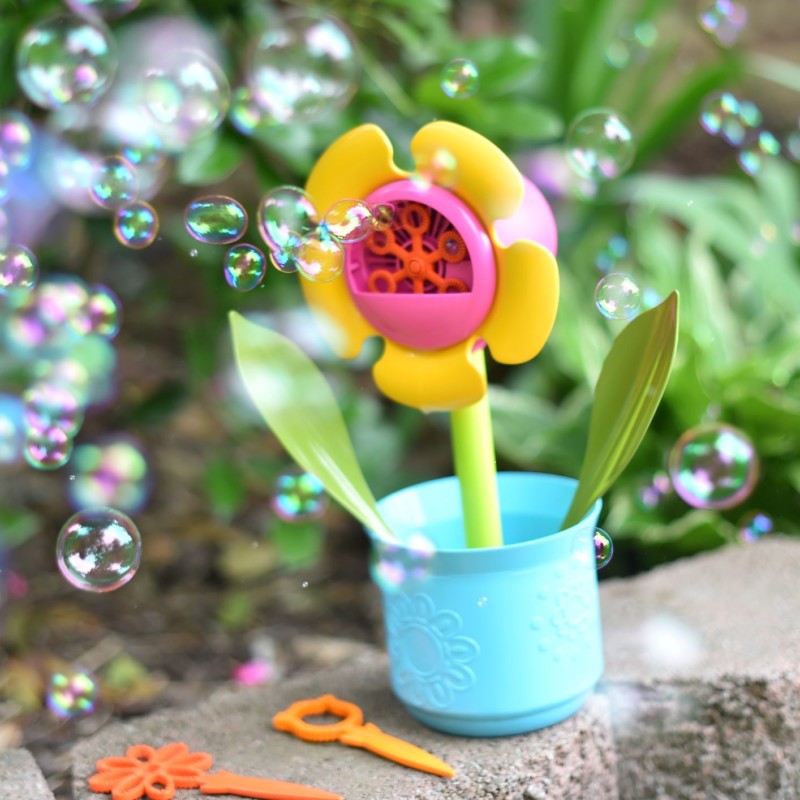 Have a bubble blast with the Maxx Bubbles Flower Pot! This adorable bubble blower features a pretty pink flower with a yellow center in a bright blue base. The center of the flower is a super big bubble blower! Just fill the pot with bubble solution and the flower bubbler projects big bubbles for kids to chase and play with! Let them explore their imagination with the bonus watering can to feed their flowers. It even includes 4 wands – two leaf petals and two flowers. Includes bubble solution for hours of bubble fun!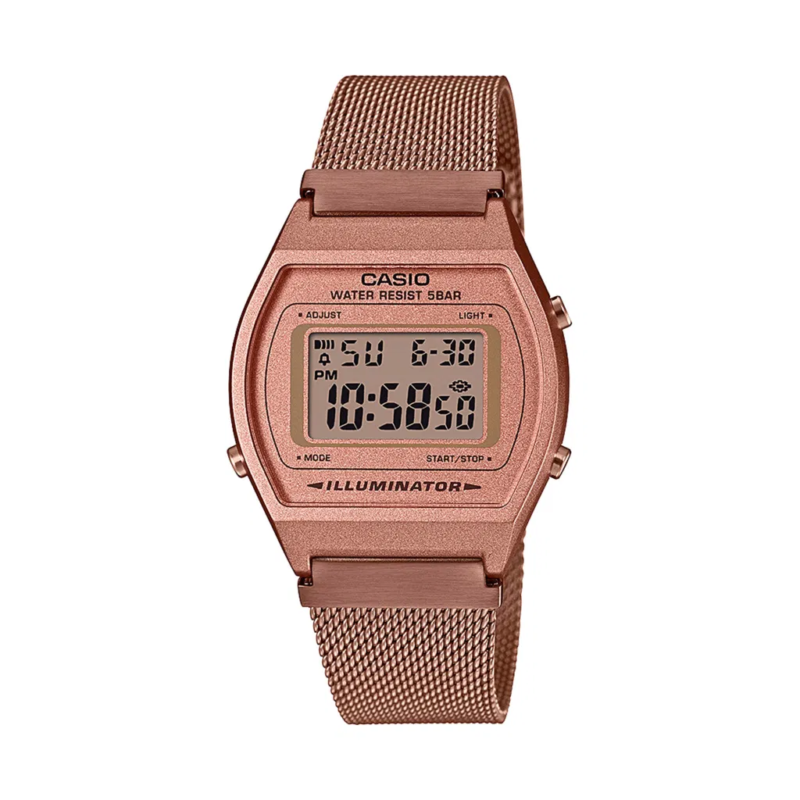 Give the gift of time with this affordably priced Classic Casio Vintage Style Watch! The stunning rose gold color and simplistic design appeals to all ages while the stainless steel Milanese strap completes the look that never goes out of style. Features include a 1/100 second stopwatch (100 hr), 50M Water Resistant design, and an LED Backlight w/Afterglow. Overall, it's just a great timepiece that will perfectly complement any outfit. Slip it into the Easter basket of a teen or adult in your life knowing they'll think of you every time they glance at their wrist to check the time!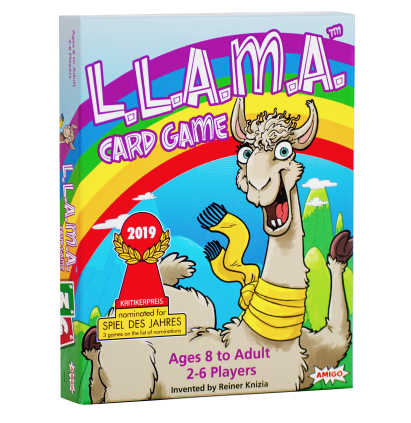 Can you beat the Llama in this fun new game 'Don't L.l.a.m.a.'?! Get ready to try and rid yourself of all your cards so you don't take any markers, but if you can't you have a real 'dillama' on your hands! — Should I pick another card or call it quits? You may be able to play that card later, but if not you've just hurt your score. The player with the fewest markers wins in this game with the name that says it all: Don't Let Llamas And Markers Accumulate!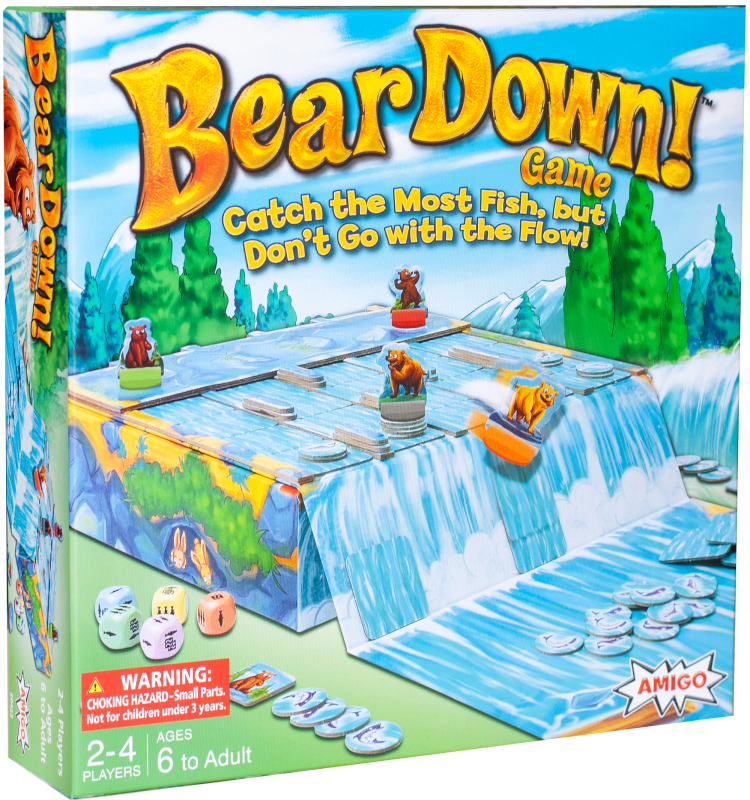 Can you catch the most fish but not go down with the flow in Amigo's Bear Down! game? Who loves salmon? Yum! In this easy-to-learn family fun game, players need to navigate a raging river in a race to catch the most fish. On your turn, slide in water tiles to make the river flow, jump salmon up the waterfall, and move your bear. Then, make sure to use strategy and work to block other bears while also figuring out when to risk moving to the edge of the waterfall. As the game goes on that's where the most fish will be, but if you get too close and the river washes you over it's . . . bear down—you'll lose your fish and end up "bear-handed!"
If you're looking for the best pen for overachievers, Pilot's G2 Premium Gel Rollers are it! They provide smooth writing as well as a comfortable rubber grip. Proven to be the longest writing gel ink pen among top brands today, the smooth-writing, retractable G2 gel ink pen is a classic choice for all your writing needs, making it perfect for kids and adults. You can find them available in ultra fine, extra fine, fine, and bold point options.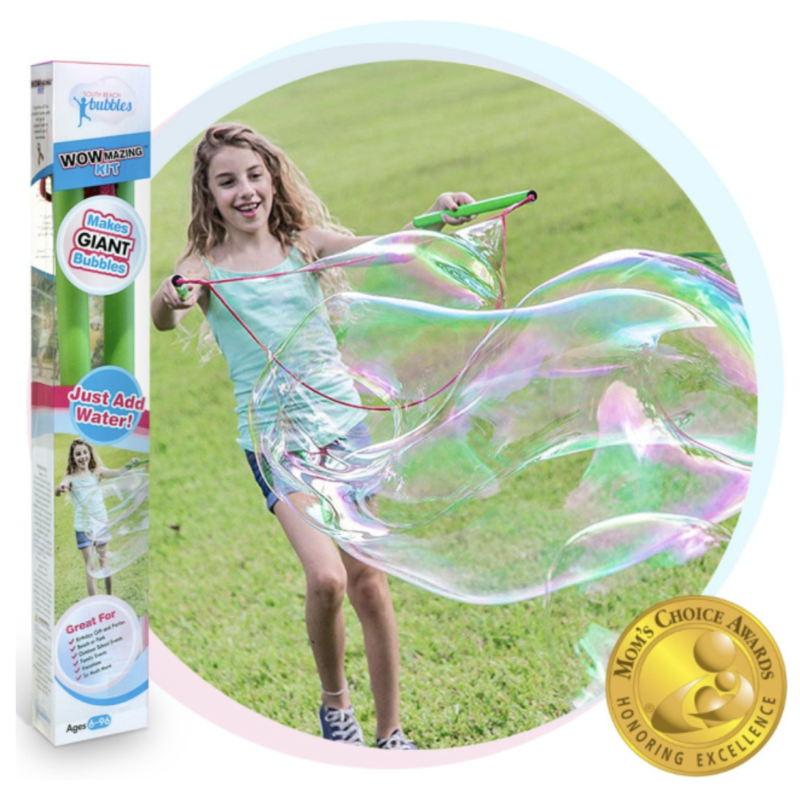 Get outside and play with South Beach Bubbles! WOWmazing wands were designed for children, but they keep teens and adults entertained as well! The bubble wand is lightweight and designed to help develop kids' motor skills while prompting a healthy outdoor activity. South Beach Bubbles' three new themed WOWmazing bubble kits (Unicorn, Winer & Space) come with stickers that turn color in the sun, cold or dark.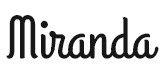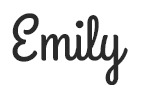 Hi there! I am Emily Evert, the owner of Emily Reviews. I am 28 and live in a small town in Michigan with my boyfriend Ryan and our two pugs. I have a large family and I adore my nieces and nephews. I love reading memoirs, and learning about child development and psychology. I love watching The Game of Thrones, Teen Mom, Sister Wives and Veep. I like listening to Jason Isbell, John Prine, and other alt-country or Americana music. I created Emily Reviews as a creative outlet to share my life and the products that I love with others.
This post currently has 9 responses.