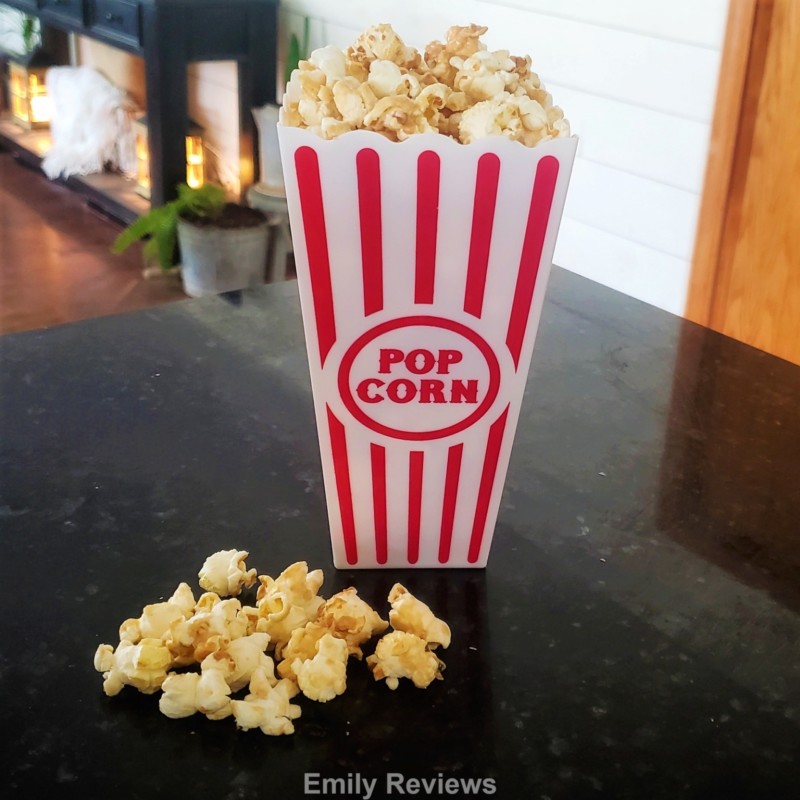 A couple of years ago, we removed sugar from our diets. It wasn't easy, but it was something we felt strongly about. The benefits have been amazing! With that said, we do miss some of the treats that we had previously enjoyed. One of them being, caramel corn. The caramel corn wasn't something we ate regularly, but it was a family favorite.
Cheyenne, my almost 12-year-old daughter decided to play with some recipes to see if she could make a sugar-free caramel sauce to use in making a batch of homemade caramel corn.
She started by simply swapping the sugar for Monk Fruit. When we removed sugar from our house we began using Monk Fruit sweetener. Monk Fruit sweetener tastes similar to sugar. In most cases, it can easily be swapped for traditional sugar. Cheyenne wasn't happy with the results so she continued tweaking the recipe until it was up to her liking.
After having Cheyenne's homemade sugar-free caramel corn, I don't think I can go back to the other stuff. We love that her recipe isn't sickeningly sweet. It has just the right amount of salt, sweet, and crunchy texture.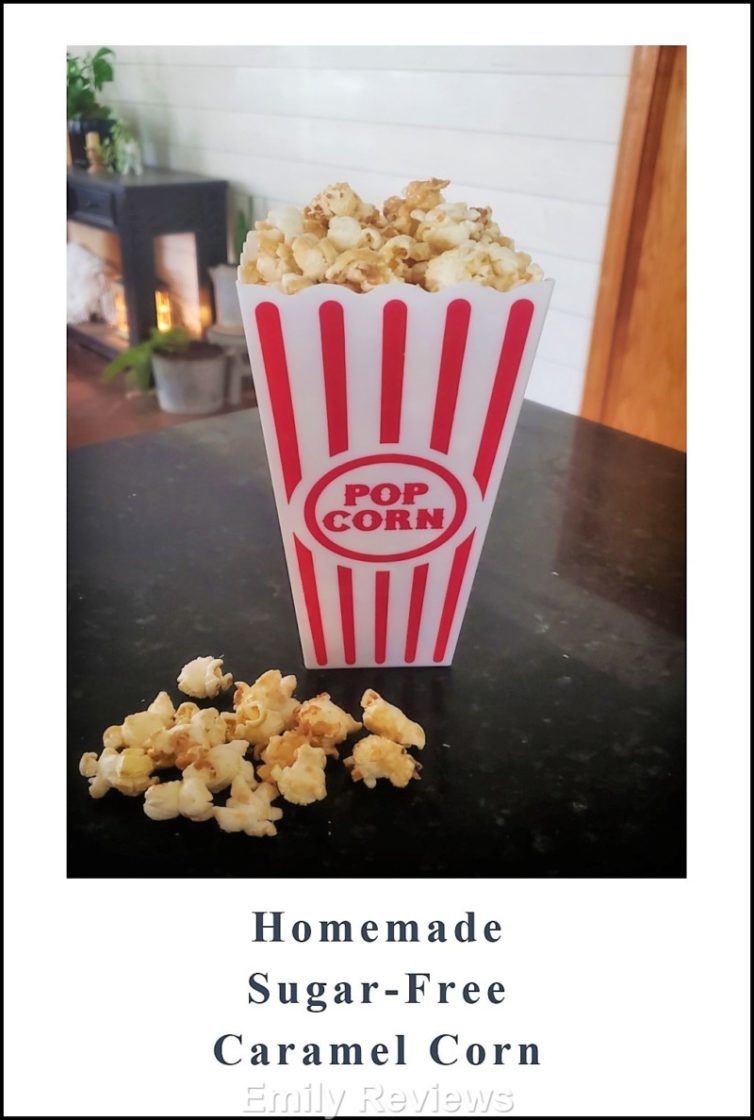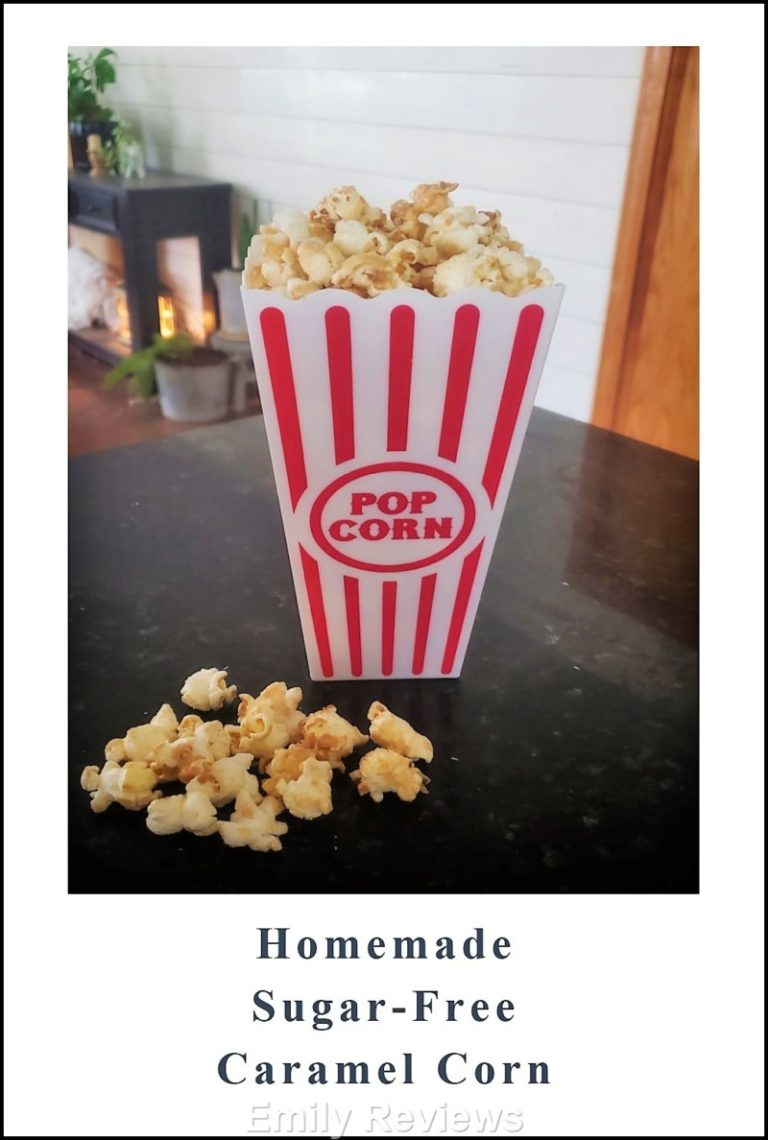 Ingredients
1/2 Cup of butter
1/3 Cup of Monk Fruit
1 TBS vanilla extract
1/2 Cup of heavy whipping cream
1 Cup of unpopped popcorn kernels
Optional toppings:
Salt
Cinnamon
Nuts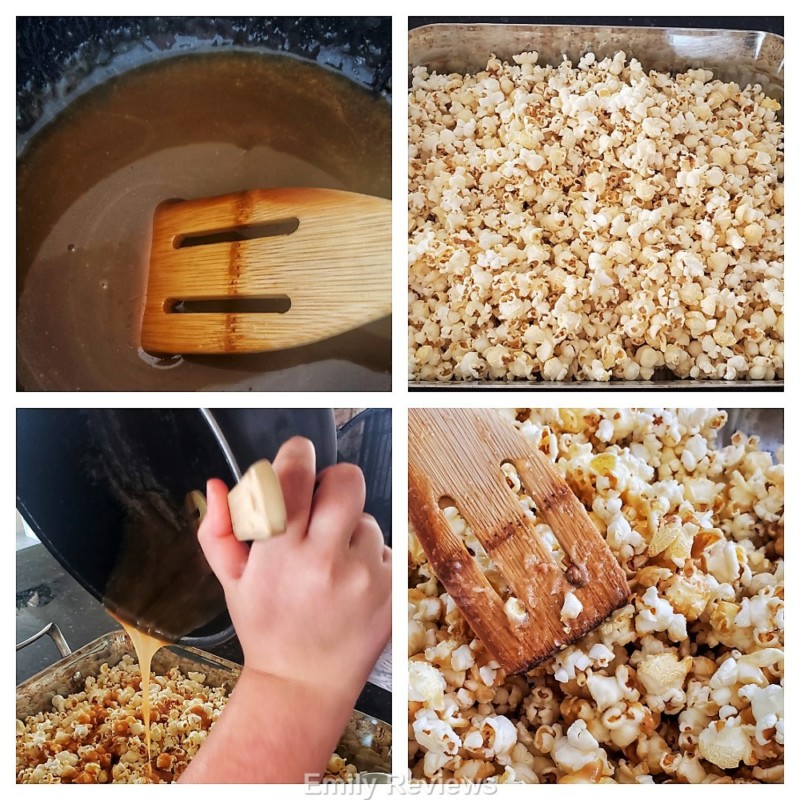 Directions
Preheat oven to 350°. Melt 1/2 cup of butter in a saucepan on medium heat. Take the butter off the heat, and add 1/3 cup of Monk Fruit, mix, and return to heat. Mix with a whisk until the Monk Fruit has completely dissolved. Then add 1 TBS of vanilla extract and 1/2 cup of heavy whipping cream. Wisk until light brown in color and bubbling. Take off the heat. Pop the 1 cup of popcorn kernels any way you choose. We use an air popper. Place the popped corn in a large baking dish. Drizzle the caramel sauce on top of the popped corn. Lightly mix to evenly coat the popped corn with caramel sauce. (At first, it may look like not enough sauce for that amount of popped corn, but as you heat it, it spreads to coat more of the popped corn.) Place the dish in the oven for ten minutes. Remove the caramel corn and mix. If you choose you can add toppings such as salt, cinnamon, and/or nuts. Return the baking dish to the oven and bake for another 5 minutes. Allow the caramel corn to cool before eating.
We hope you enjoy it!

Hello, my name is Laurie. My family and I live near the Oregon coast. When we aren't at work, in school, or on the volleyball court, we enjoy traveling, cheering for our favorite sports teams, playing outdoors, and checking off items on our bucket list. We are lucky in that both sets of our parents, as well as our siblings and their families, live within an hour of us. We get together often to help one another out, celebrate milestones, and go on adventures together.
This post currently has 23 responses.