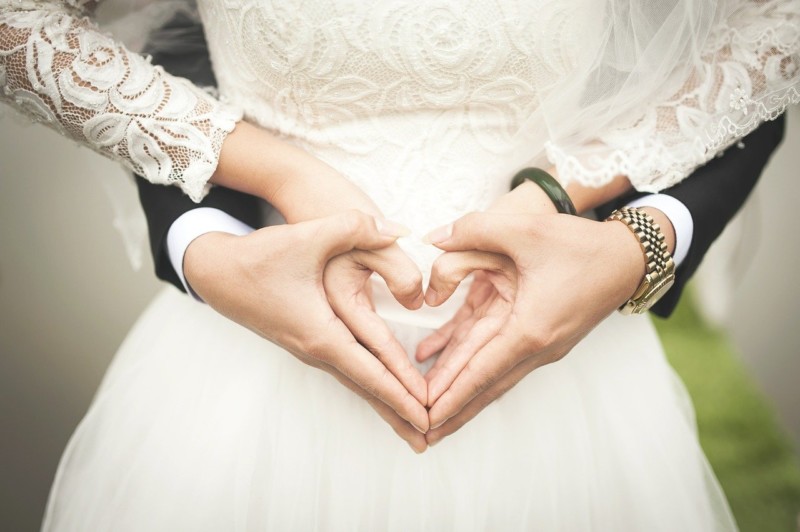 Your wedding is probably something you've dreamed about for years. However, if you talk to people who have been married for awhile, there are some popular regrets. Things they would have sworn were the 'right' decision at the time but now wish they would have changed or reconsidered. So if you're planning a wedding, check out this top list of wedding tips and regrets to learnabout things people wish they could change from their wedding.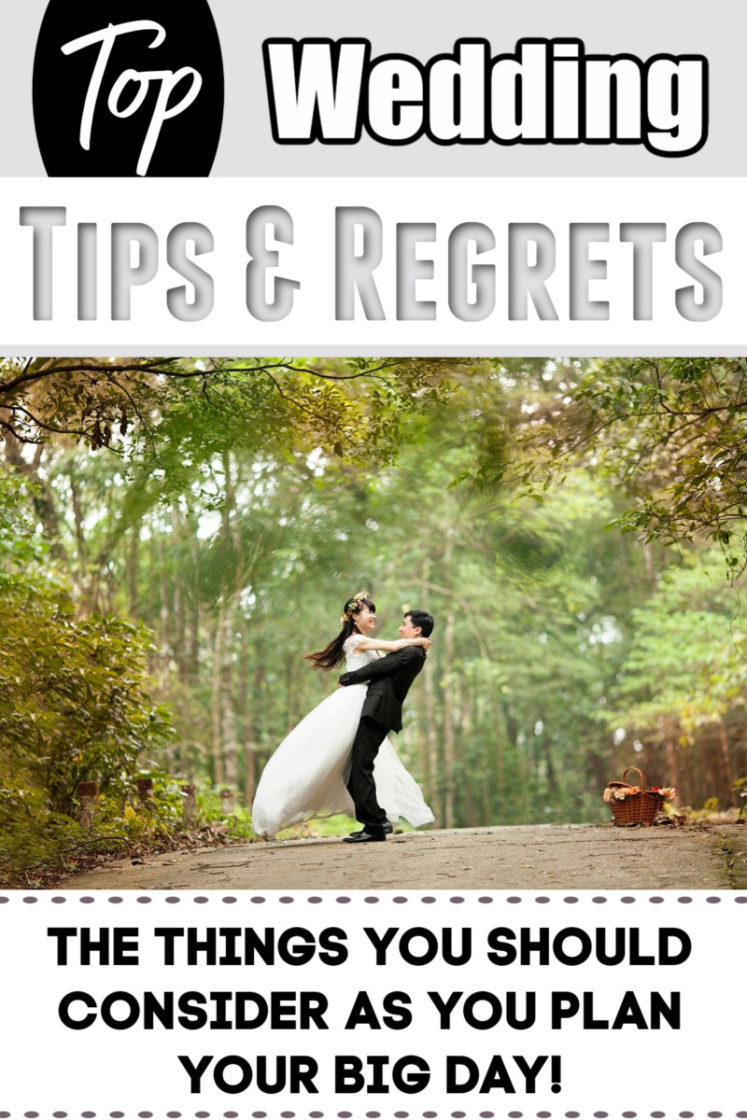 Wedding Tips – Things Many People Wish They Could Change About Their Wedding
So much time, money, and planning go into a wedding. Make sure you consider (and reconsider) the things below as we've rounded up some of the most popular topics, choices, and regrets.
Ask A Friend To Be Your Personal Attendant/Coordinator
Delegate tasks! While some spend hundreds or thousands to hire an event coordinator (or DOC/day of coordinator), I suggest you ask a friend or relative you trust to be your right hand man/woman. Make sure everyone knows they are 'your person' and to go to them with questions and concerns on the wedding day. Let them take the stress off you. But really, most of the people IN your wedding will be adults. Give them a schedule and make them take responsibility for their part. You don't need a DOC directing the groomsmen that it's time to get their pants on or head behind the church for photos. So save yourself some money on this.
Cut The Guest List In Half
Now, you don't REALLY have to cut it in half literally. But one repeated regret from so many is the wish of having ONLY the people who they actually know and care about at their wedding. You don't have to invite great aunt Zelda, who you never see. Even your mom's 2nd cousin who lives 3 states away doesn't need an invite. Personally, my husband and I had about 450 people at our wedding almost 18 years ago.
(NOTE: This was not by our choosing. It was the first wedding on my side and my parents invited EVERYONE. They didn't want any relatives, friends, and work people to feel left out. If we had a redo, it would be cutting that guest list down by over 50%. We didn't know 1/3 of the guests personally. Keep in mind that you SHOULD allow your parents some say in the guest list. Let them invite a few friends and relatives you wouldn't have otherwise. It IS a celebration for your immediate family as well as you.)
Sit down and go through the guest list. Make sure that the majority of the invites are going to people who who truly love you.

Invite The Kids
Personally, we had tons of kids at our wedding. I was doing daycare at the time and invited all my daycare families and kids, cousins, cousin's kids, etc. Pretty much ALL the kids were invited. I know many brides want the day to be 'all about them' but kids can make the day so much more fun! I know several brides who banished all kids from their weddings, including young nieces and nephews. Not only did it hurt feelings, once these couples went on to starting their own families, they had an epiphany. They wanted to bring their baby to weddings now and finally realized how silly this hard-set rule was and look back to regret it.
***I will say you definitely don't need to invite ALL the kids but consider adding the ones you are close to. Also, I would suggest that if you're family is fairly close, don't pick and choose which cousins get to bring their kids. Invite them all as that's just rude….speaking from personal experience.
Skip The Party Favors
How many can coozies can one person possibly own…. Turns out, hundreds! When I cleaned out my kitchen a couple years ago, I threw away SO many. Whether you had been planning for coozies, candles, or some other momento, I beg you to reconsider. Skip the party favors and opt for some snacks and treats on the tables or a "candy bar" instead. Everyone loves to munch on mixed nuts, candy, chocolates, and mints. Go that route instead.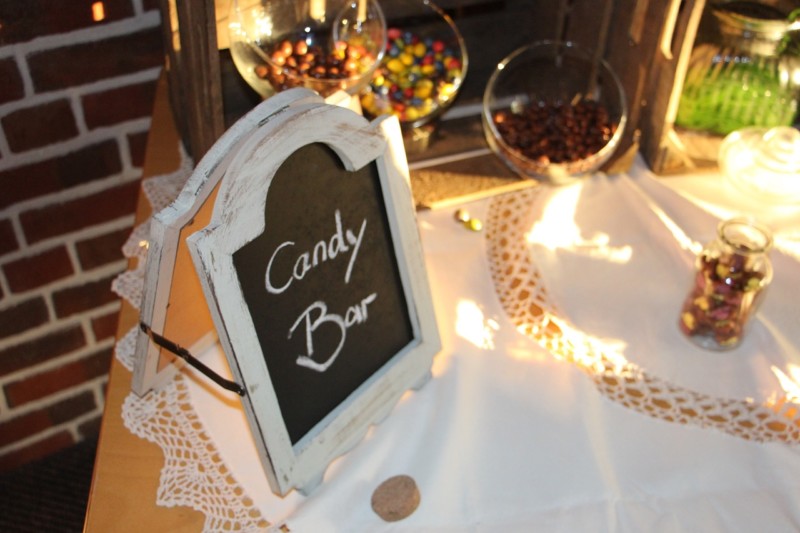 Forgo The High End Venue
I know it's SO tempting to book the most expensive golf course or country club but don't do it. Honestly, it's much more practical (and just as much fun) to find a more affordable venue that is still really nice. Another idea is to rent a big white tent and tables/chairs. That's what we did and it was SO awesome! We were able to have the wedding on my parents land (which is only a couple acres) but this opened up lots of options for being able to plan the food and drinks we wanted without being tied to the high prices of the venue.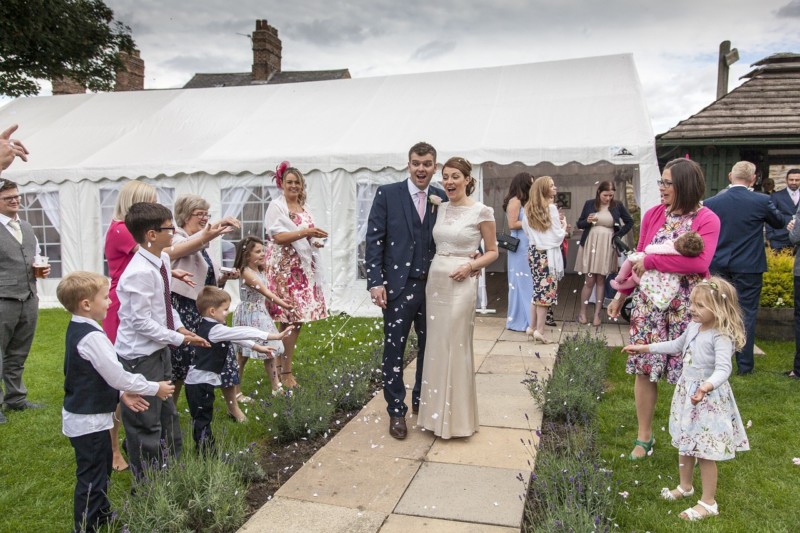 **One of my most favorite weddings we've ever attended was a backyard wedding! The couple had a private ceremony with about 25 family members and then had a backyard reception featuring delicious food options that were made by family and friends. It was so awesome!
If You Do The Backyard Tent, Make Sure You:
Put a tip jar on the bar! Towards the end of our wedding, someone suggested that there should be a tip jar at our (homemade) bar. So they put one out and we ended up getting a little extra cash which is always nice for newlyweds! I wish we had thought to do it sooner.
Make Sure To Have Good Food
Most people won't remember much from your day but they WILL remember if the food, cake, and drinks were either especially good or especially bad. Whether you're going with a venue, caterer, or having family curate the food; make sure you taste test and approve what will be served.
Don't Forget The Cake
Go with a small two tiered cake and have a bakery make sheet cakes that can be cut up in the back and served to your guests. Skip the huge fancy cakes. For an easier option yet, go with cupcakes!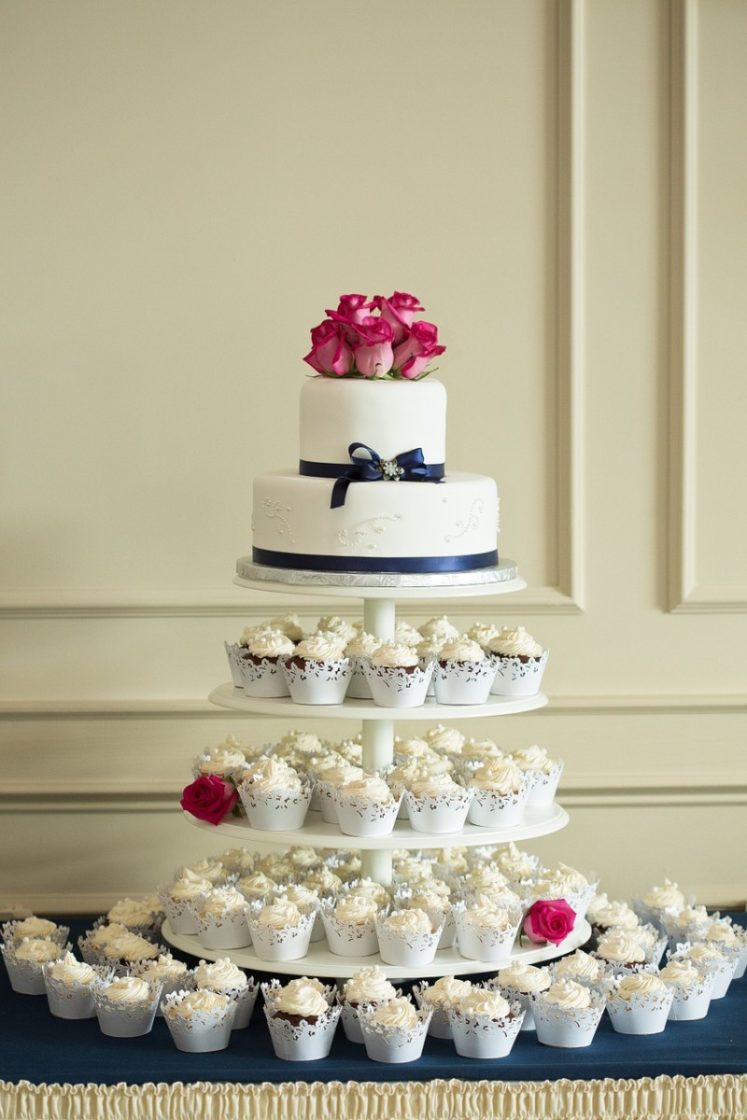 Go On A Honeymoon
Save some money on other portions of your wedding and GO on a honeymoon, somewhere you have to fly to! That is a huge regret for my husband and I. We technically did take a honeymoon…sort of. Because we were so strapped for cash, we chose to drive just a couple hours away and visit a town in our state. However, we then cut the trip short and were back home 3 days later because we hadn't realized all the 'attractions' closed at the beginning of September so there wasn't anything to do. Book a honeymoon trip for at least 7 days to a destination you most likely won't plan for once you have kids. Don't scrimp on this one. And if you're a parent reading this, consider gifting a honeymoon to your child for their wedding! That's what we plan to do for each of our children as they marry.
Photo / Videographer
Now this one is really going to depend on the people. Do you look at old photos often? What about home videos? Personally, I think this is an area you can save a little money on by not going with an expensive package. However, if you put a lot of value into your pictures and personal movies; perhaps you'll want to splurge. Just know that if you're not careful, the photographer and videographer can end up running you thousands (even up to $10,000+) if you want it all.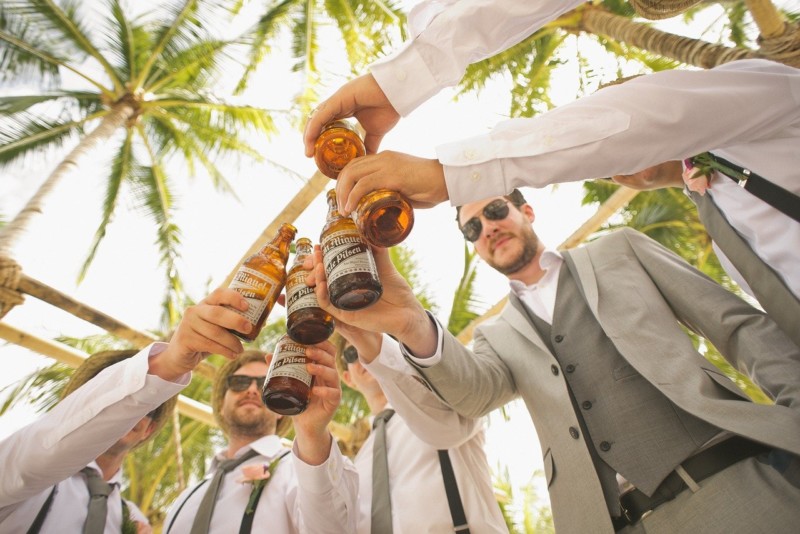 Make Sure To Register
Many guests find it helpful to have access to a wedding registry so make sure to take time to register at a few places, both local as well as online. Include some practical gifts as well as fun items you may not splurge on yourselves.
Final Thoughts
Everyone remembers the food- Smoked brisket, BBQ chicken halves, pulled pork, and elaborate picnic type sides. Friends will continue to talk about the amazing DJ/band who had everyone dancing all night. The signature raspberry lemonade vodka spritzer drink which made everyone feel good will be brought up again and again. No one talks about the chair covers, the real China, the over the top decorations, the 4 videographers and photographers… Put the money in the actual experience and the guests you love, not little details most people won't even notice.
All in all, you couldn't pay me enough to go through the chaos of another big wedding for myself but I also wouldn't want to give my day up for anything either. However, when my kiddos get married, if they want to have a tiny, private celebration or even just elope; I'm game! Side note: If you do elope make sure to tell your immediate family members as it can be very hurtful to keep such a big event a secret from siblings.
Tell me, did I miss any weddings tips you'd suggest?
Also, once your wedding is over, check out this post on 6 neat things you can do with your dress!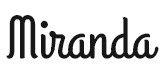 I'm a city girl turned country by my awesome husband and we have three busy boys and two darling daughters. I love spending time with my family, reading Karen Kingsbury novels, and catching up with friends while our kiddos have play dates. I'm blessed beyond measure and can't wait to see what God has in store.
Follow Miranda on Pinterest | Twitter| Blog | Instagram
This post currently has 8 responses.