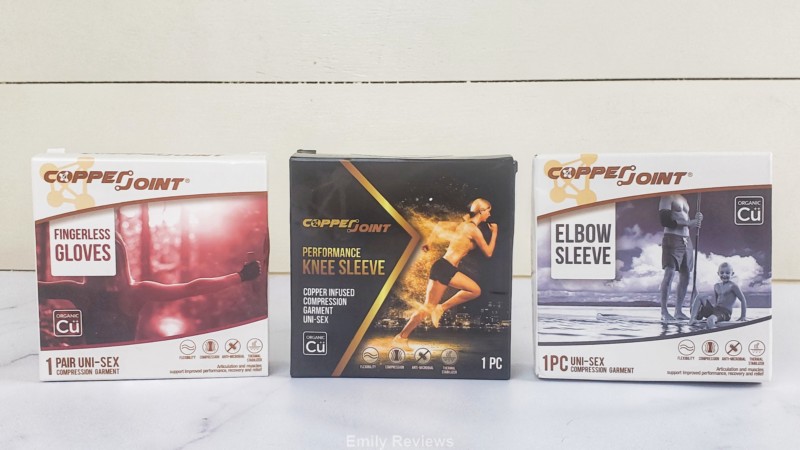 Thank you to CopperJoint for providing me with products to facilitate my blog review. All opinions are 100% my own.
My stepdad has been suffering from arthritic pain in his knee for well over a year. During this time, he has been getting gel and cortisone shots every few months. He hasn't noticed any improvement in pain reduction with these shots so had given into the fact that his only option was a knee replacement. His doctor agreed that they had exhausted all other options. Apparently, his doctor isn't aware of CopperJoint!
CopperJoint is a unique line of copper-infused compression products. Why copper? Many believe that copper has healing power. With that belief, CopperJoint designed its compression products to help heal, prevent injury, and provide pain relief. CopperJoint is perfect for people of all ages and all fitness levels. They have an assortment of compression products to fit your needs.
For my review, I receive a CopperJoint Knee Compression Sleeve Pro, Fingerless Compression Gloves, and Elbow Compression Sleeve.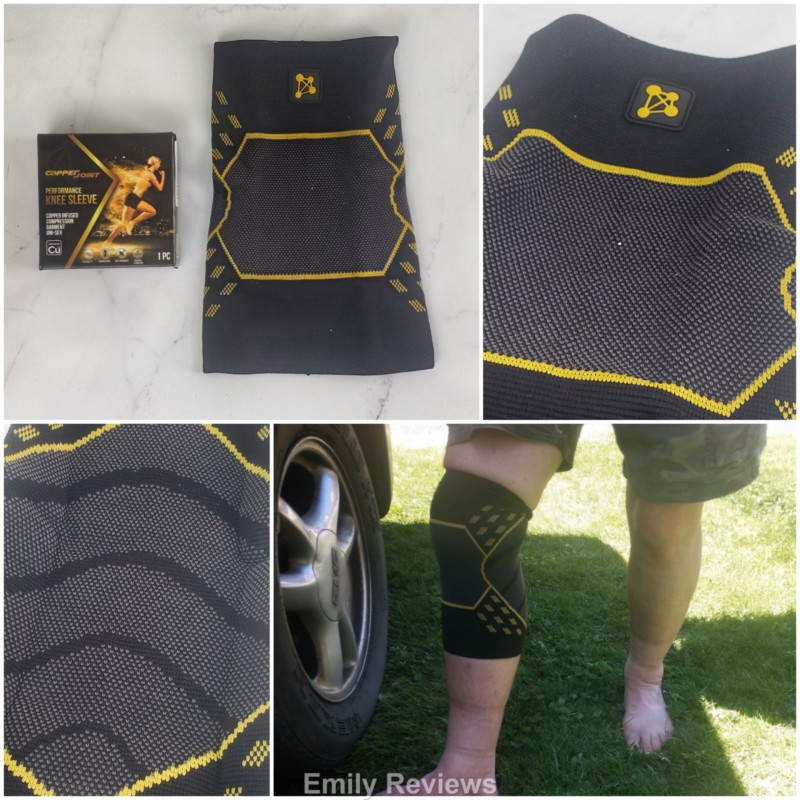 I am not exaggerating when I say that the CopperJoint Knee Compression Sleeve Pro worked a miracle. Within minutes of my stepdad putting the compression sleeve on his knee, he said the pain was gone. Not just less pain….it was gone! I am not saying this will happen to everyone who uses the CopperJoint Knee Compression Sleeve but it sure worked for him. He is now going for pain-free walks, getting in and out of vehicles without wincing, and is able to get out of a chair without having to put his hand on his knee to take the pressure/weight off it when he stands up. The difference is amazing!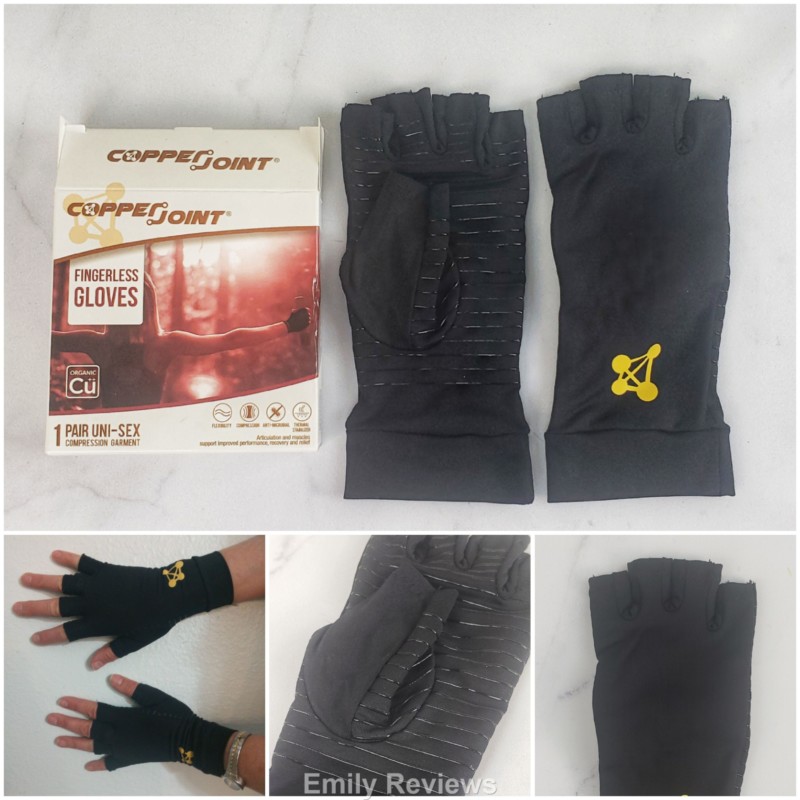 My mom does a lot of work on her computer and in her spare time, she crochets. She was starting to experience hand pain across the top of her knuckles. She was able to get some relief by applying warm wax to her hands but when she did that, she would have to keep her hands in one position while the wax hardened. That wasn't always convenient. I gave her the CopperJoint Fingerless Compression Gloves. She said it felt like her hands were being hugged. Not only did it relieve the pain and stiffness, but she was able to use her computer, crochet, and go about her daily routine while wearing the gloves.
My stepdad experiences a lot of cramping and tingling in his left hand so after he saw how much my mom's hand pain improved with the CopperJoint Fingerless Compression Gloves, he bought a pair for himself. He hasn't received them yet but can hardly wait to put them on. He does a lot of building and tinkering in his shop so is not only looking forward to relief from the cramping, etc. but also being able to have his fingers free so he can easily work with tools and small objects.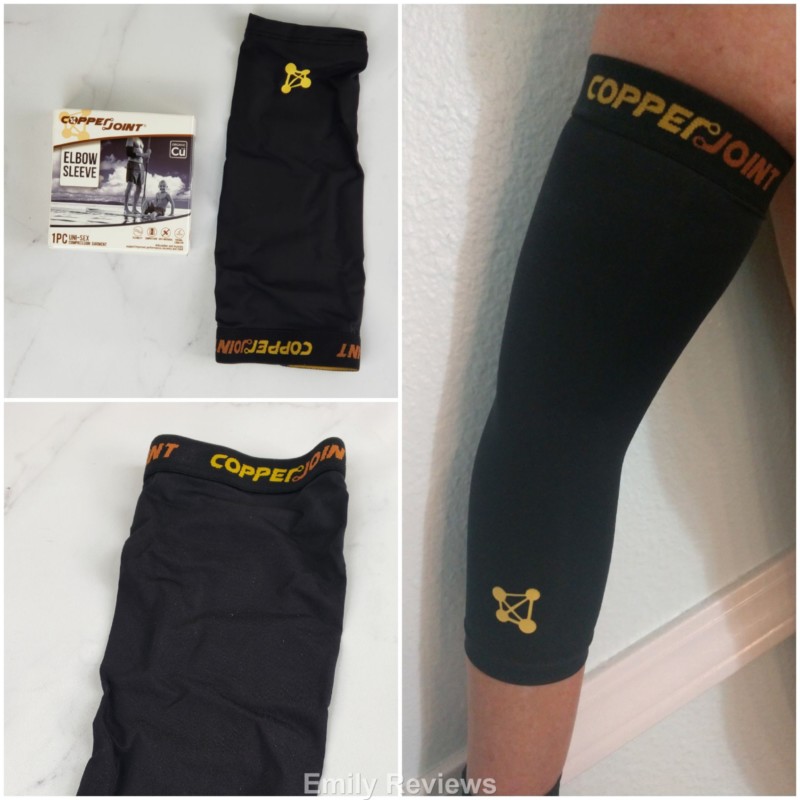 The CopperJoint Elbow Compression Sleeve was also a huge hit with my mom. She has bursitis in her right elbow and sometimes it is so painful that she can't even touch the outer side of her elbow without experiencing a lot of discomforts. She wore the CopperJoint Elbow Compression Sleeve for a full day and not only did she feel better that day but was pain-free for several days after she wore it.
As you can tell, my parents were impressed with CopperJoint compression products! I am happy we were able to find products that helped with their aches and pains.
Buy It: Please visit the CopperJoint website to see the great selection of products they offer and convenient shopping locations.
Connect: Don't forget to follow CopperJoint on Facebook, Pinterest, and Instagram for the latest product announcements and special offers.
WIN IT: One winner will receive a CopperJoint product of their choice! This is a US giveaway. The giveaway is scheduled to end on 5/18/2021. Good luck!


This post currently has 5 responses.