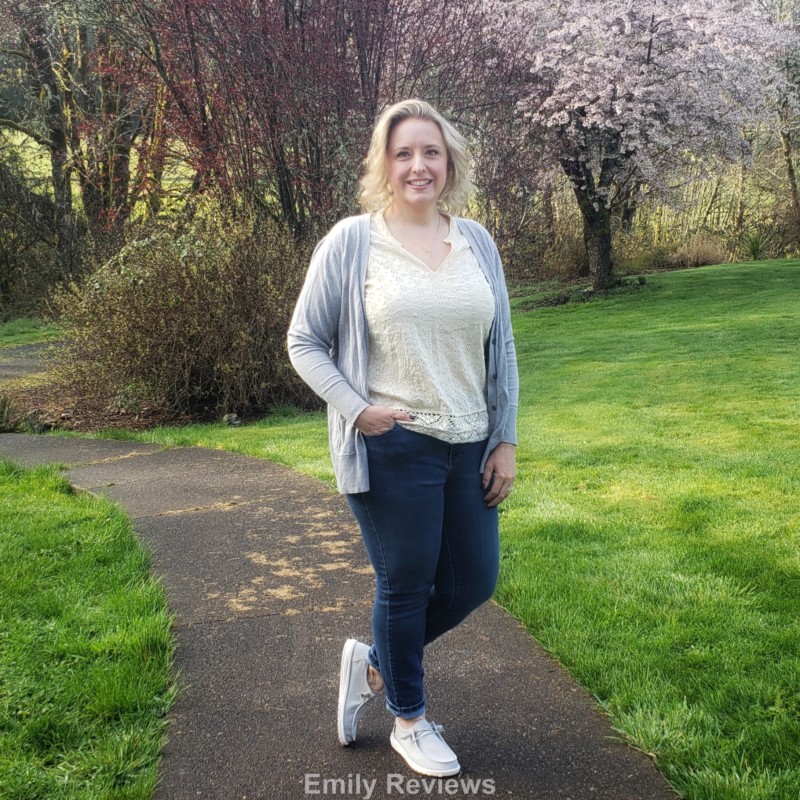 Thank you to Hey Dude Shoes USA for providing me with products to facilitate my blog review. All opinions are 100% my own.
After months of seeing Hey Dude Shoes over all of my social media accounts, I decided to see what all the buzz was about. When I took a look at the Hey Dude Shoe website, they looked like attractive shoes that sounded like they would be comfortable to wear. It is really hard to tell just by looking at a computer image thought, right?
I decided to reach out to Hey Dude Shoes to see if they would be interested in a review. They were happy to send me a pair of their shoes to try out. After hours of looking at every style, I decided on the Wendy Chambray, in light grey.
The Wendy Chambray shoes have Flex & Fold technology. They are designed to comfortably fit both regular and wide feet. Wendy Chambray shoes are made with lightweight canvas material that allows your feet to breathe and have an anatomical memory foam insole. Wendy Chambray shoes are machine washable.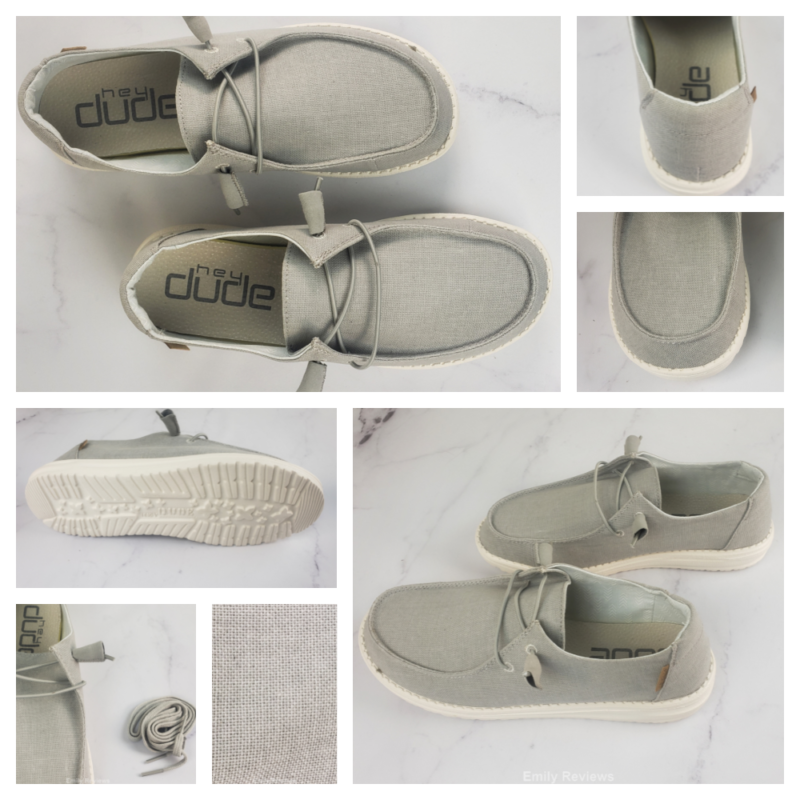 My Hey Dude Shoes were delivered quickly. The first thing I noticed after picking up the shoes was how lightweight they were. It was like holding a feather. I will admit, with them being so lightweight, I wondered how the support would be. I have sensitive feet. You will never find me walking around barefoot. I like having supportive footwear. I slipped my feet into my new shoes and took a walk around our rough gravel driveway. They felt amazing! My feet were comfortable yet felt completely supported.
The next day, I decided to wear my new shoes out while running errands. I was going to be on my feet all day. This was going to be a great way to really give them a comfort test. I am happy to report that at the end of the day my feet felt great. I was tired from being on the go all day, but my feet weren't sore or anything.
Since then, I have pretty much lived in my Hey Dude Shoes. I am absolutely in love with them!
If you have been thinking about getting a pair of Hey Dude Shoes, do it! I wish I wouldn't have waited so long.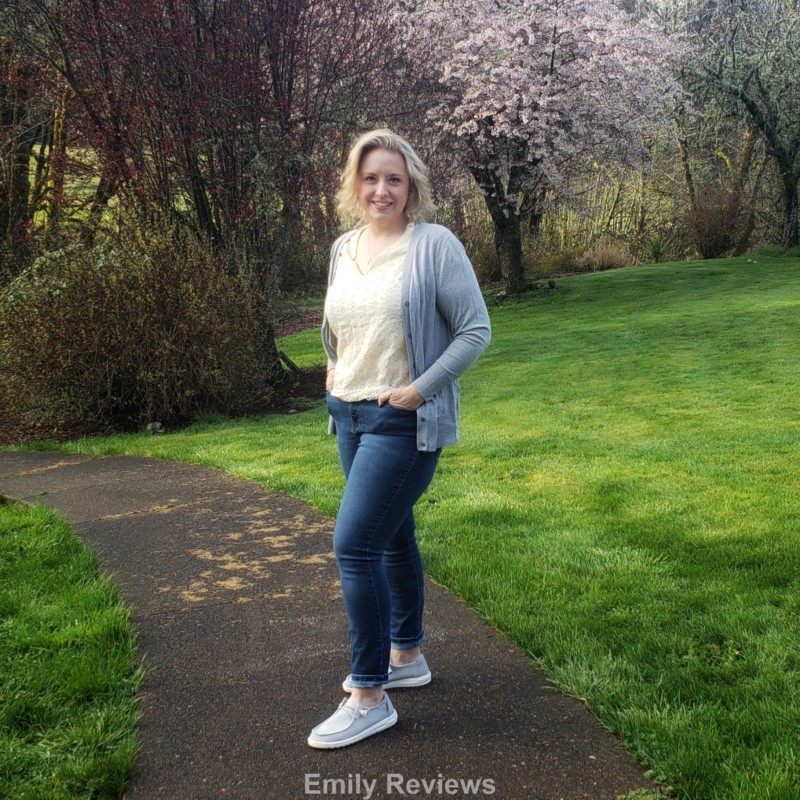 Buy It: Please visit the Hey Dude Shoes USA website to see the great selection of products they offer and convenient shopping locations.
Connect: Don't forget to follow Hey Dude Shoes USA on Facebook, Instagram, and YouTube for the latest product announcements and special offers.


Hello, my name is Laurie. I have been married to my husband for 14 years. We have two young daughters, ages 11 and 13 years old. My family and I live in Oregon so that means we are just minutes from the beach, mountains, and desert.  We love it here and try to spend as much time outdoors playing as we can. When we aren't outside playing, I enjoy reading, gardening, refinishing furniture, and other crafts.
This post currently has 11 responses.