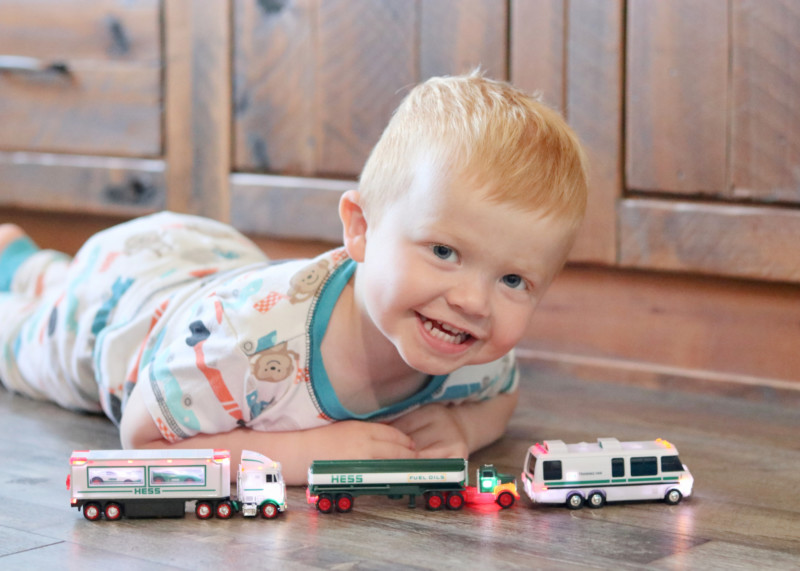 Thank you to Hess for sending Toy Trucks for review in exchange for my honest opinion.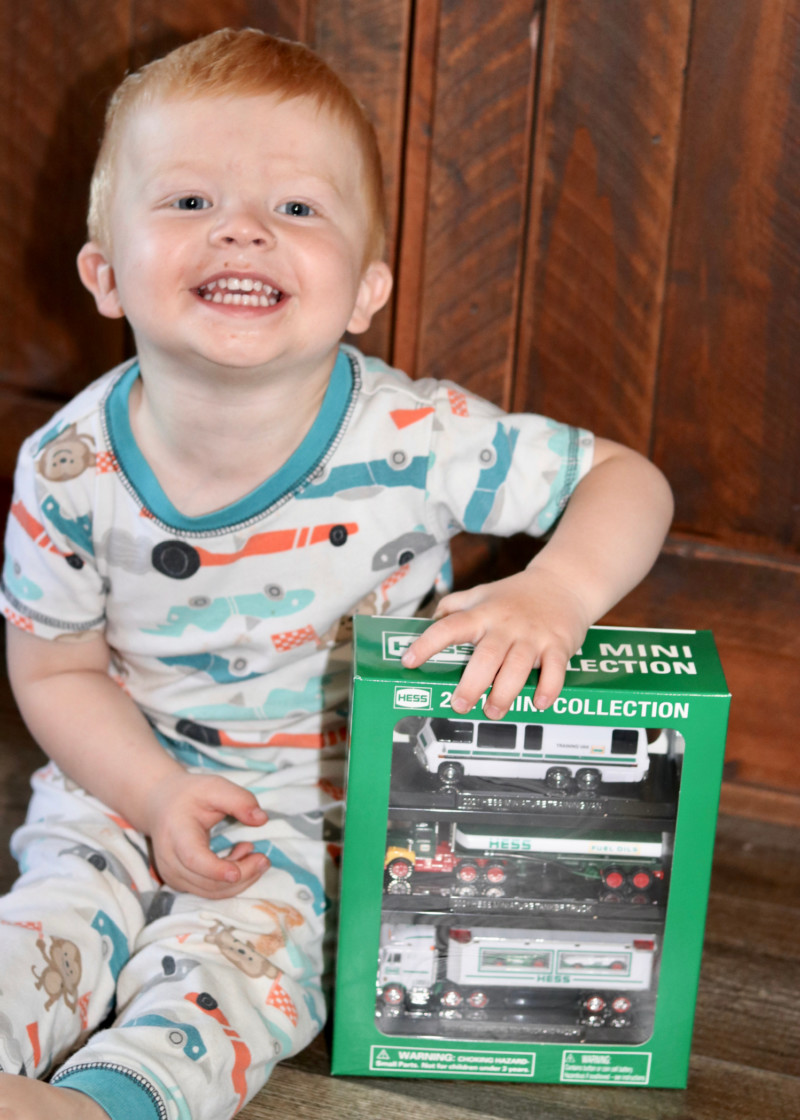 My little guy is very interested in all things with wheels right now. He loves tractors, trucks & semis. I was thrilled to get the chance to partner with Hess Toys to showcase their new mini collection because I knew he would be so excited to receive them!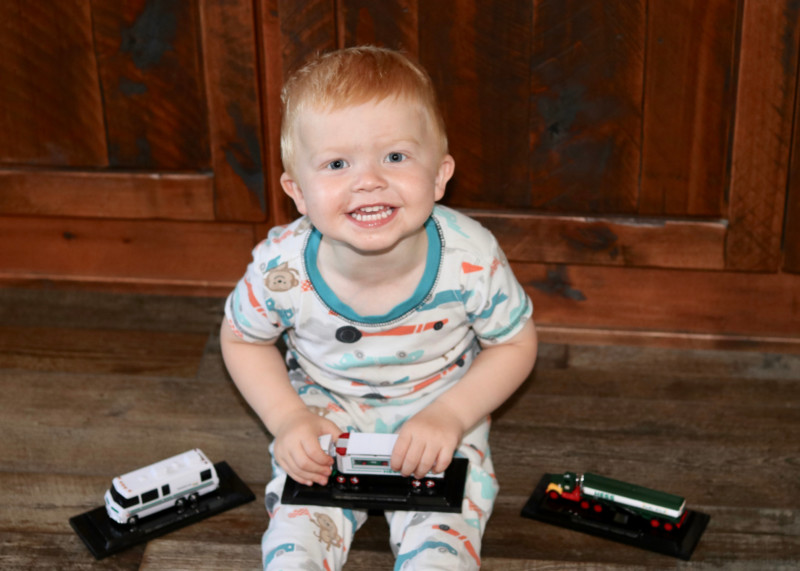 Hess Toy Truck's limited-edition Mini Collection just launched. It features highly detailed, small scale versions of classic holiday Hess Toy Trucks from the past. The 5-in-one toy set includes the 1980 Miniature Training Van, a 1968 Miniature Tanker Truck and the 1997 Miniature Toy Truck and Racers. You can find them exclusively at HessToyTruck.com.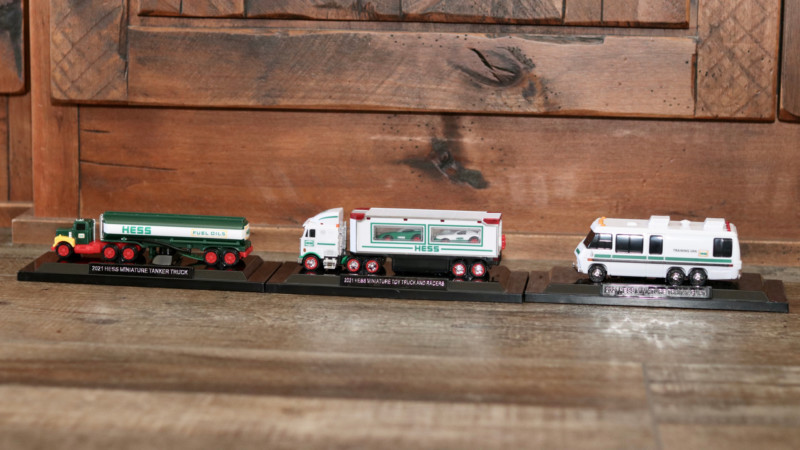 The first toy in the set is the Miniature Tanker Truck. This fuel tanker is green with a bold white wrap around stripe and is pulled by a solid green tractor on a red chassis with classic bright yellow fenders. Eight lights are run by three Energizer 'A76' batteries.
The second vehicle is the Miniature Training Van. This retro white van features full body side striping, 23 total lights, chrome wheel caps, bumpers and accents plus tinted windows. Just like the other minis in this year's collection, the van comes with three Energizer 'A76' batteries pre-installed.
The final vehicles in the collection are the Miniature Toy Truck and Racers. When the Hess Toy Truck and Racers were created 24 years ago, they were the first 3-toys-in-1 model ever created. The racers can be unloaded by unlocking the rear door and using the pull-out ramp. The mini model has see-thru windows, green striping and fenders, and chrome detailing which nicely accents the base white coloring. Two Micro Racers in contrasting green and white are super fun additions. My son was so excited when he found out that the two little racers could come in and out of the truck! In all, there are 41 total lights, including interior cargo lights.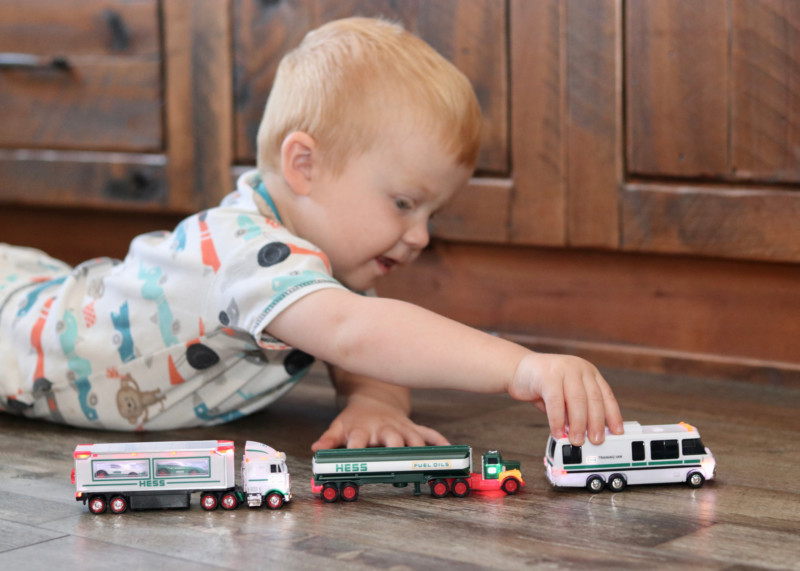 Each toy in the Hess 2021 Mini Collection remains true to the character and styling of its original full-sized version with brilliant working lights, intricate detail, and chrome accents. If you are wanting to keep them for display, they are in display-ready packaging. They come with each miniature mounted on its own name plate.
I am extremely impressed with the quality of these mini vehicles. The lights are so fun! My son is an enthusiastic lover of them as well!
Tell me in the comments – do you know anyone who would love to have this Hess mini toy truck collection?
Buy It: Head over to Hess Toy Truck to see for yourself the great selection of products they offer.
Connect: Don't forget to like them on Facebook, follow them on Twitter and Instagram, and subscribe to their YouTube channel for all the latest news and promotions.


Hi, my name is Asha. I am 34-years-old and am a nurse by profession. Right now I am battling Breast Cancer. My husband and I have been married for 8 years and together we have a sweet seven-year-old daughter, a fun four-year-old son, and a lovable bunny named Caramel. I enjoy spending time with family, taking photographs, scrapbooking, hunting, fishing, cooking and gardening.
This post currently has 5 responses.