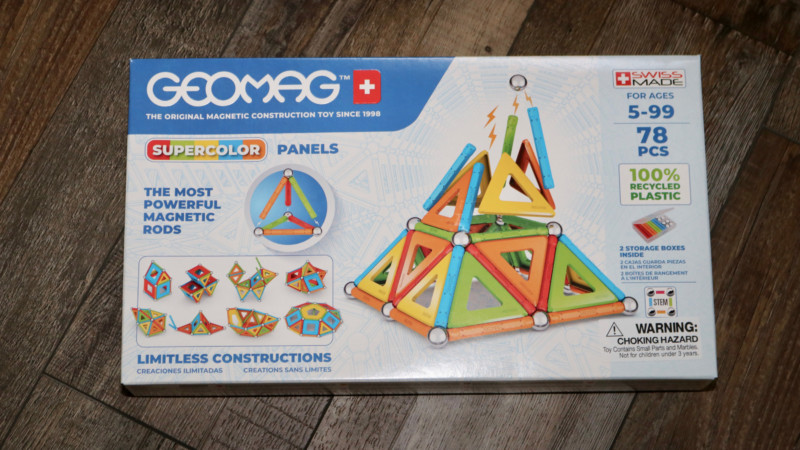 Thank you to Geomag for sending product for review in exchange for my honest opinion.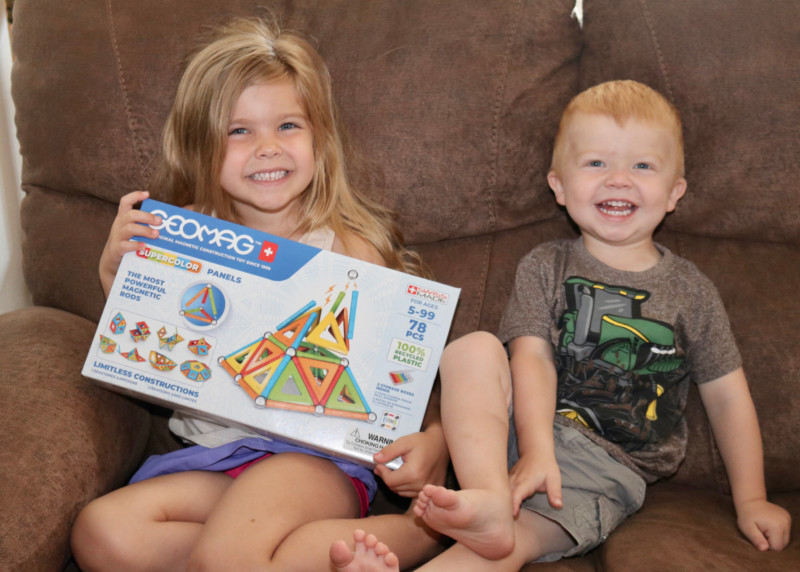 What is Geomag?
Kids and families have been enjoying Geomag magnetic construction toys since 1998. Geomag is a Swiss made company whose toys help build fine motor skills, inspire creativity and help kids learn by playing. My family is new to the Geomag party, but we are instant fans! We just received our first Geomag set: the SUPERCOLOR 78.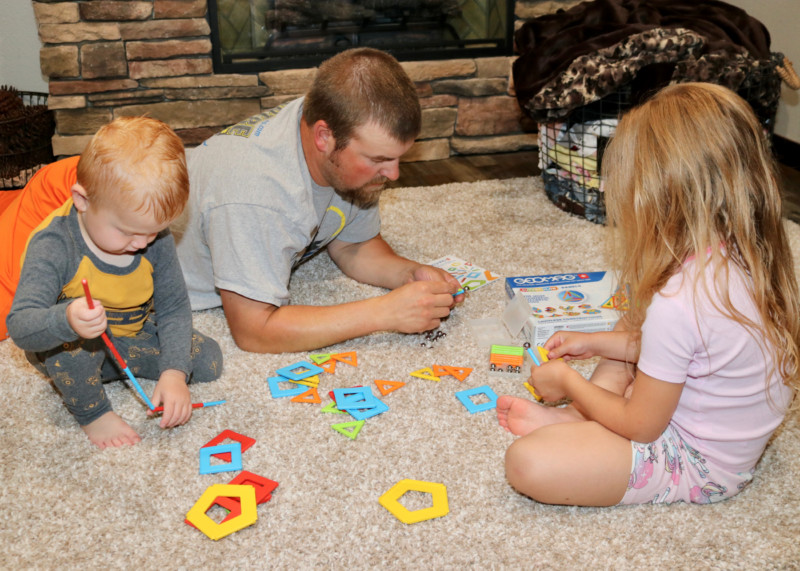 Geomag SUPERCOLOR 78
The SUPERCOLOR 78 set is made of 100% recycled plastic. There truly are no limits when you are constructing with the Geomag panels, spheres and rods. You can build houses, creatures, castles, and so much more! The magnetic rods are very powerful and hold together really well. Other Geomag SUPERCOLOR set options include a 35 piece, 52 piece or a MASTERBOX that comes with 388 pieces!
I appreciate that the rods and spheres come in their own little storage boxes so clean up is a breeze. You know that you are not missing any pieces as long as the box is full! Word to the wise: be careful if you are playing on a very plush rug or carpet as the spheres are quite small. We were playing on our super plush living room rug the first night we got them and we lost two spheres in the rug for longer than I'd like to admit!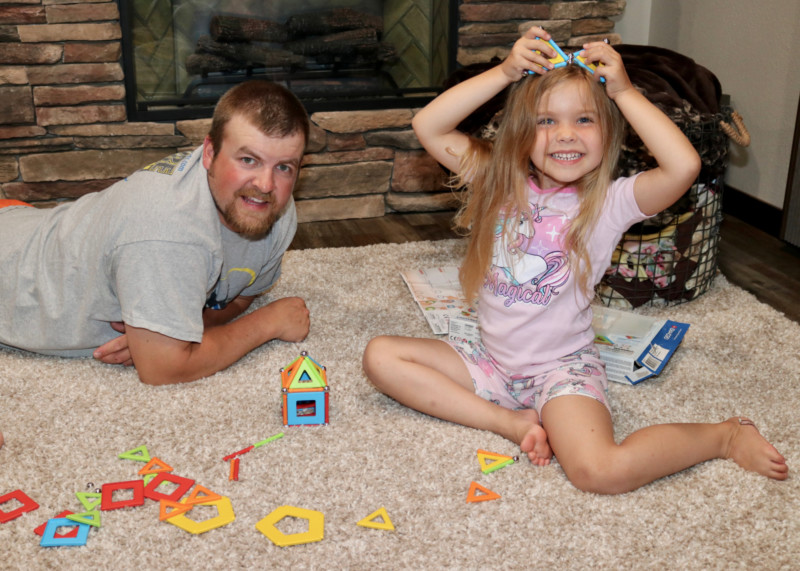 What age is Geomag appropriate for?
As you can see from the photos we enjoy playing with our Geomag set as a family. My daughter is five and my son is 2.5-years-old. The spheres are definitely a choking hazard. The company specifically says the toy is not for those under three years old on the box and the age recommendation is for 5-99 years. With very careful supervision (our little guy isn't much for putting things in his mouth) we are able to play as a family, however I would not ever let him play with these by himself. Our five-year-old can and has definitely played with these by herself and done just fine.
Let me know in the comments – do you own any Geomag sets?


Hi, my name is Asha. I am 32-years-old and am a nurse by profession. My husband and I have been married for almost 7 years and together we have a sweet five-year-old daughter, a two-year-old son, and a lovable bunny named Caramel. I enjoy spending time with family, taking photographs, scrapbooking, hunting, fishing, cooking and gardening.
This post currently has 3 responses.