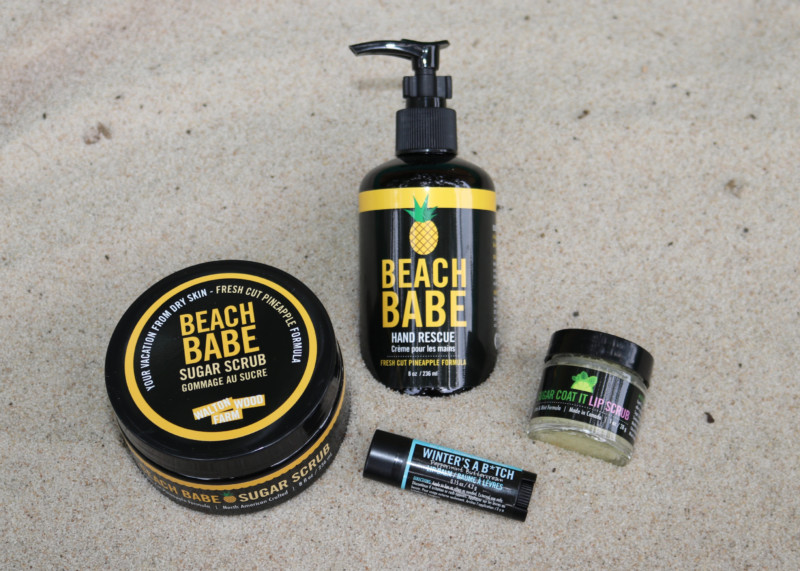 Thank you to Walton Wood Farm for sending products for review in exchange for my honest opinion.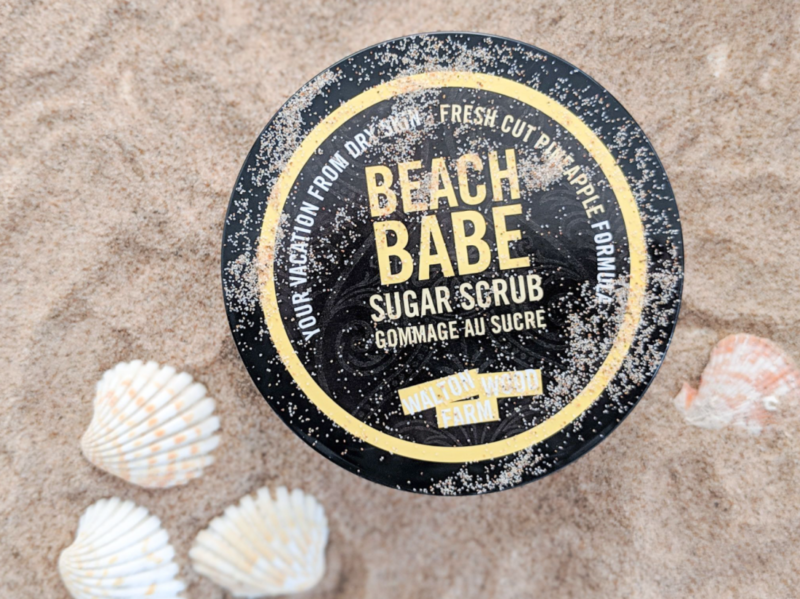 Summer is the perfect time to pamper yourself and make your skincare a top priority! I admittedly have not the best at taking care of my skin. I'm usually a 'less is more' kind of girl. Now that I am 32 and wrinkles are starting to appear (coupled with my cancer diagnosis), lately I have been much better about taking care of my skin. Walton Wood Farm products have been helping keep my skin soft and healthy this summer.
What is Walton Wood Farm?
Walton Wood Farm provides consciously-crafted personal care items that are made with sustainable ingredients. These high-quality bath and body care essentials are free of harsh ingredients like phthalate and parabens. The products are also cruelty-free and the packaging combines tongue-in-cheek humor with sweet sentiments.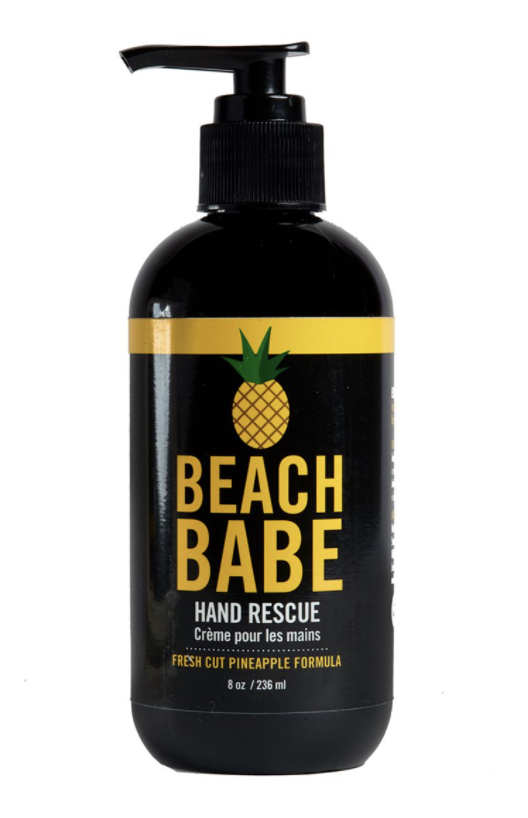 I received the Beach Babe Hand Rescue, Beach Babe Sugar Scrub, Sugar Coat It Lip Scrub, and Winter's A B*tch Lip Balm. Learn more about each of these products below!
Beach Babe Hand Rescue
Feel like you are at the beach with this 8oz pump bottle of hand rescue. It features a lovely, fresh-cut pineapple formula and a moisturizing blend of Cocoa Butter, Shea Butter, and Green Tea. This hand rescue also works wonderfully as a body cream! It is vegan, cruelty-free, and gluten-free as well.
Beach Babe Sugar Scrub
The Beach Babe Sugar Scrub also features fresh-cut pineapple and coconut, as well as white sugar, and Shea Butter. It's a vacation for dry skin! A natural way to exfoliate, freshen, and cleanse your skin. Both vegan and cruelty-free, it is made with real cane sugar, Shea Butter, Sunflower Oil and Vitamin E.

The smell of the Beach Babe products is so good. I truly makes me feel like I am sitting on the beach in Jamaica!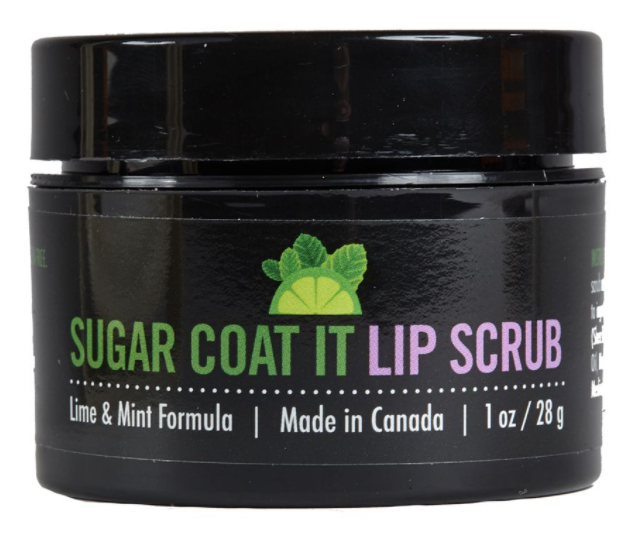 Sugar Coat It Lip Scrub
Keep your lips soft and healthy this summer with this 1oz 100% natural lime & mint sugar lip scrub! Balms work well to combat chapped lips, but this gentle scrub will help to remove dead skin and create a perfectly primed canvas for your lip balm. It is vegan, made with fresh, natural ingredients, and works wonders to remove those unwanted flakes.
Winter's A B*tch Lip Balm
Finally, I received Winter's A B*tch Lip Balm – a rich and creamy all-natural, peppermint buttercream lip balm. It is vegetarian friendly, cruelty-free, and gluten-free. It also does not contain SLS, Paraben, Phthalate, or Dyes. It is made with organic sunflower, olive & hemp seed oil. The oval shaped tube fits perfectly in your pocket, too!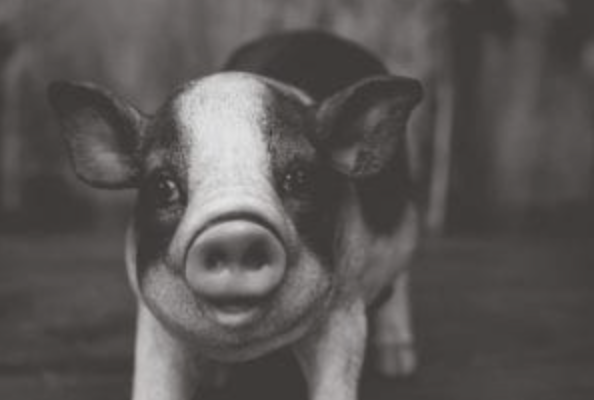 Walton Wood Farm Has A Cruelty Free Stance
Meet Walton.
He represents
Walton

Wood

Farm
's Cruelty-Free stance in making sure no animals were harmed in the making of their products.
Walton
Wood
Farm's mission is to help grow communities by bringing back jobs, preserving history, and breathing life into rural communities.
Walton
Wood
Farm's entire team participates in product development. In fact, if you call
Walton
Wood
Farm, you'll get a Customer Happiness Agent who works right from the company's historic agricultural property.
Buy It: Head over to Walton Wood Farm to see for yourself the great selection of products they offer. Use code: emilyreviews10 for 10% off!
Connect: Don't forget to like them on Facebook and follow them on Instagram for all the latest news and promotions.


Hi, my name is Asha. I am 33-years-old and am a nurse by profession. Right now I am battling Breast Cancer. My husband and I have been married for 7 years and together we have a sweet five-year-old daughter, a two-year-old son, and a lovable bunny named Caramel. I enjoy spending time with family, taking photographs, scrapbooking, hunting, fishing, cooking and gardening.
This post currently has 5 responses.