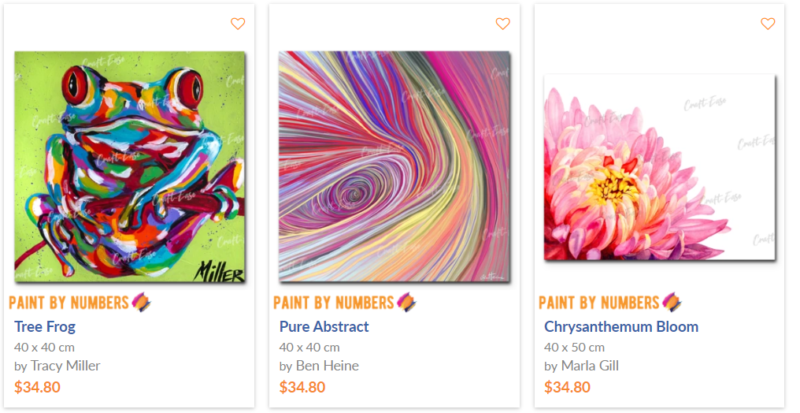 I was sent a paint-by-number kit from Craft Ease. All opinions are my own.
If you walk into a preschool and tell the kids that they're going to paint, almost all of them will be excited!
Walk into a high school classroom, or a room full of adults and say the same thing, and you'll likely hear lots of "I can't paint…" comments.
Somewhere along the way, we forget that art doesn't require you to be an expert…that it's okay if it's just something you do for fun, rather than something you do only if you can make a masterpiece.
I had a really awesome high school art teacher who encouraged us t enjoy creating, rather than worrying so much about the results. I am really grateful for him because that message really resonated with me. I have anxiety, PTSD and depression and being creative seems to be beneficial for my mental health. I'm not a great artist, though. Largely thanks to that high school art teacher, I'm able to enjoy crafts like painting, coloring and working with mixed media even if I don't love the results.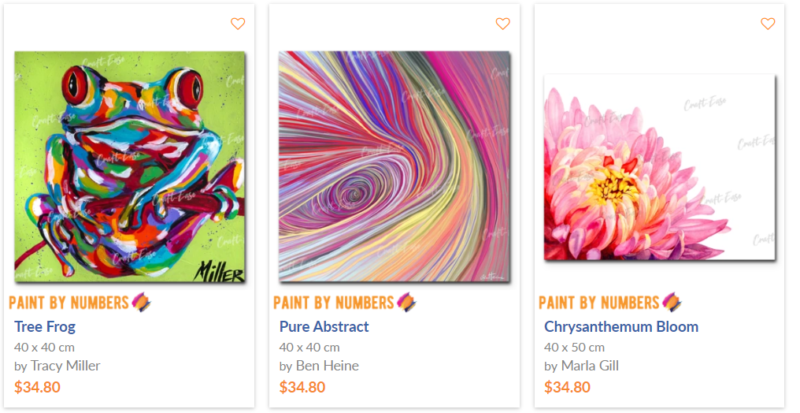 However, I know many older kids or adults feel anxious about trying to use their creative skills if they aren't sure the results will be great. For anyone like that, paint by number kits are a great option. These kits show you where to paint, and which colors to use. This way, you don't have to have drawing skills, and you don't have to worry about mixing colors, either! It nearly guarantees that you'll have a lovely result. This can take some of the anxiety out of the process, and leave you with the ability to relax and have fun while being creative.
Craft-Ease.com offers a variety of paint-by-number kits. They have animal-themed designs, dark art, abstract art, happy art, travel-themed designs, and you can even get a photo custom-made into a paint by number kit! There's really something for everyone.
Paint-by-number kits can be a great way to stay entertained in a screen-free way on a rainy day. The kits include multiple paintbrushes, a canvas, paints and a paint-pot holder, color guide and reference sheet, and a wall hook. This way, you'll have everything you need to make a beautiful work of art.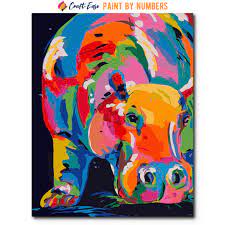 A Craft Ease Paint-By-Number kit could work as a great gift for teenagers (who I often find hard to shop for!), as a housewarming gift so they can make their own decor, or for anyone with a crafty streak. If you know someone's interests, you can likely find a kit that will interest them. For example, a lot of people who know me know that I love hippos, so they'd know that the Hippo paint by number would make a great gift for me!
Buy it: You can shop online at Craft-Ease.com.
Win it: One lucky winner is going t be able to choose any 1 paint by number kit that is made in the USA. You can see their US-based paint by number kits by clicking the link. This giveaway is open to the US and will end 11:59pm EST on 8/29/2021.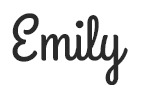 Hi there! I am Emily Evert, the owner of Emily Reviews. I am 28 and live in a small town in Michigan with my boyfriend Ryan and our two pugs. I have a large family and I adore my nieces and nephews. I love reading memoirs, and learning about child development and psychology. I love watching The Game of Thrones, Teen Mom, Sister Wives and Veep. I like listening to Jason Isbell, John Prine, and other alt-country or Americana music. I created Emily Reviews as a creative outlet to share my life and the products that I love with others.
This post currently has 5 responses.