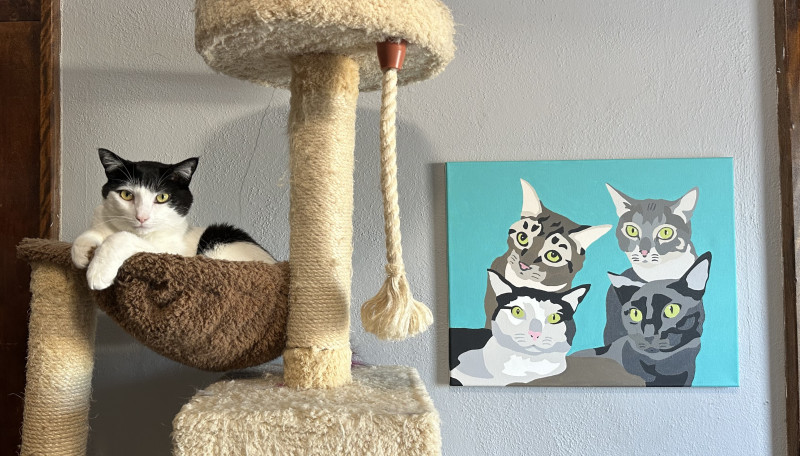 Thanks to Apple Pie Painting for sending me this custom kit! As always, all opinions are my own.
It's no secret that I'm kind of obsessed with our cats. We have four of them, named Mittens, Kismet, Calypso, and Olive, and they are 100% part of our family. When I heard about Apple Pie Painting and their custom Paint-by-Number Pet Portraits, I knew I'd love one for our house and that they'd be the perfect gift idea to share with our readers, too.
Apple Pie Painting Custom Paint-By-Number Pet Portraits
The first step in the process is sending in a photo (or photos) of the pets you'd like featured in your paint-by-number kit. From there, the team at Apple Pie Painting will hand-sketch a drawing of your pet(s) and print it on canvas. They'll input the colors you'll need to paint and include those in individual jars in your kit. You'll also receive a color key to show you exactly where to paint each color, along with high-quality paint brushes. The color key becomes especially necessary when you're painting the second layer and can no longer see the numbers!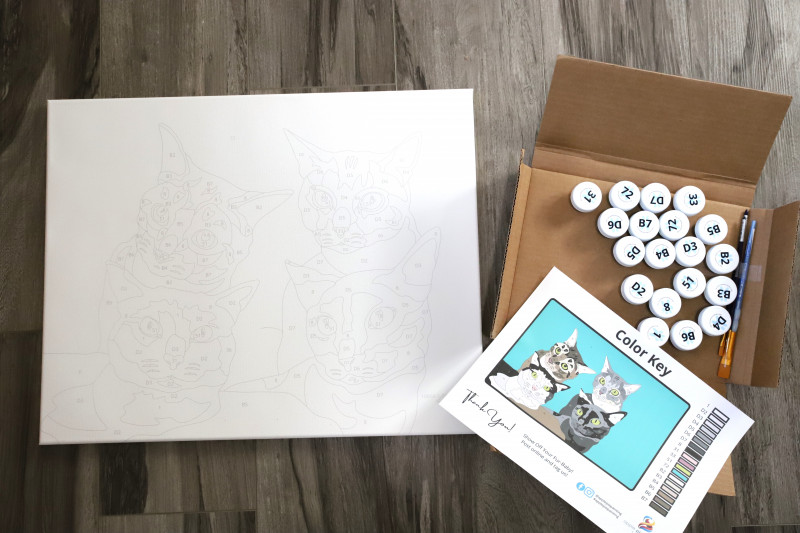 Upon seeing my canvas, I was a little intimidated by all of the colors and tiny areas to paint! I'm not the world's best painter (not by a long shot) but it turned out to be extremely fun to watch the painting come together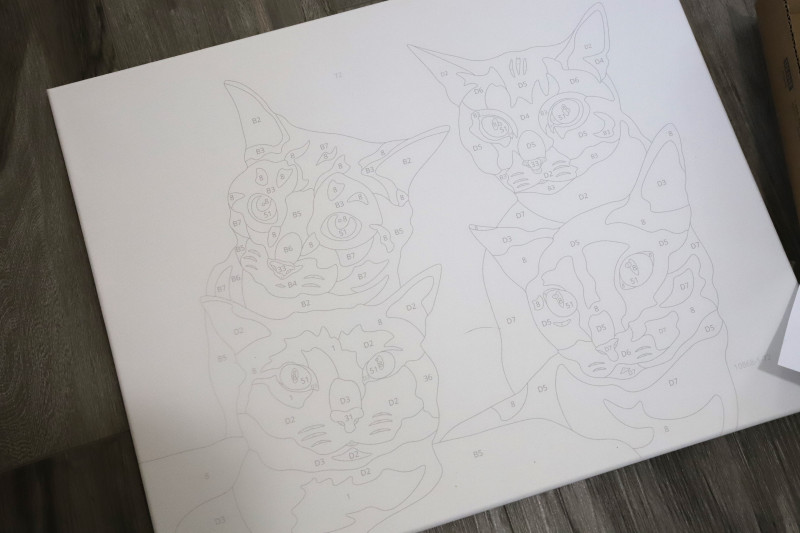 I started by doing the first layer of the entire painting. Once dry, I started doing the second layer and found that to be a bit more challenging as I wanted it to be perfect. Quickly I realized, it's no fun if it's perfect, it's a painting!! So then I started to really have fun with it and watch it come together.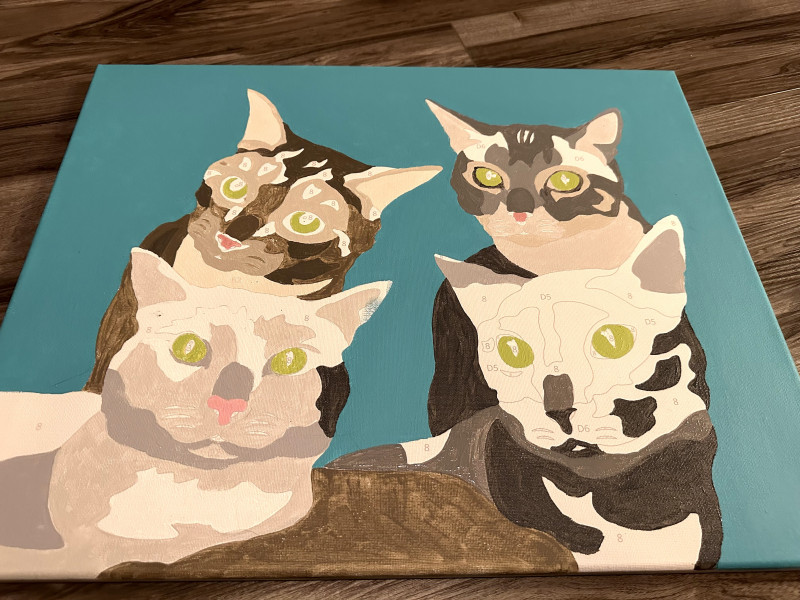 The process was quite cathartic once I got into it, and I remembered why I took all of those art classes in college – art is so fun! Watching my sweet cats come to life on canvas was pretty cool, and I ended up really liking the paint-by-number look at the end. Here are the photos I sent in of my cats, along with the final project once I was done!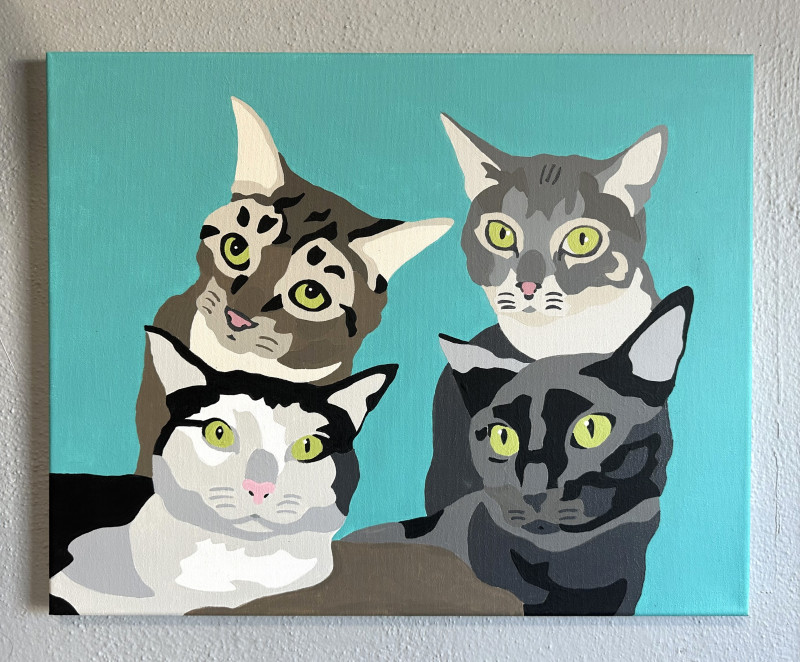 I'm blown away by their likeness and how cute this turned out! It's hanging in our laundry/cat room currently, and I absolutely loved the process of making it from start to finish. I think Apple Pie Painting kits would make wonderful gifts for anyone on your list who loves their pets, and bonus if they love to paint!
Buy it: Apple Pie Painting
Win it: One lucky reader will take home an 8×10″ Custom Paint-By-Number Pet Kit! This is a US giveaway ending 12/10. Enter using the form below, and good luck!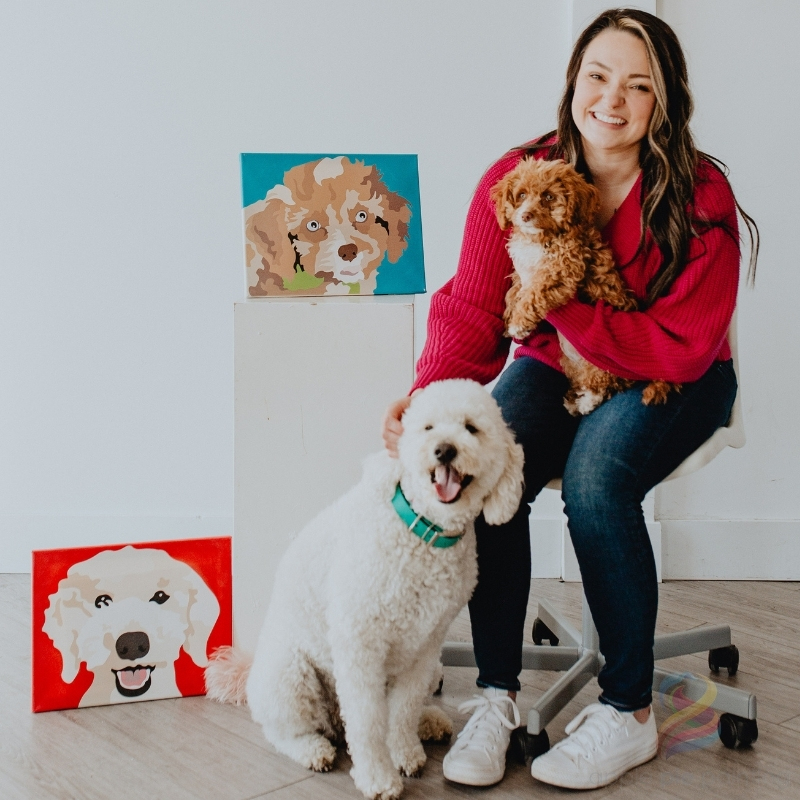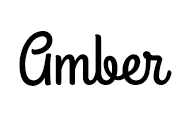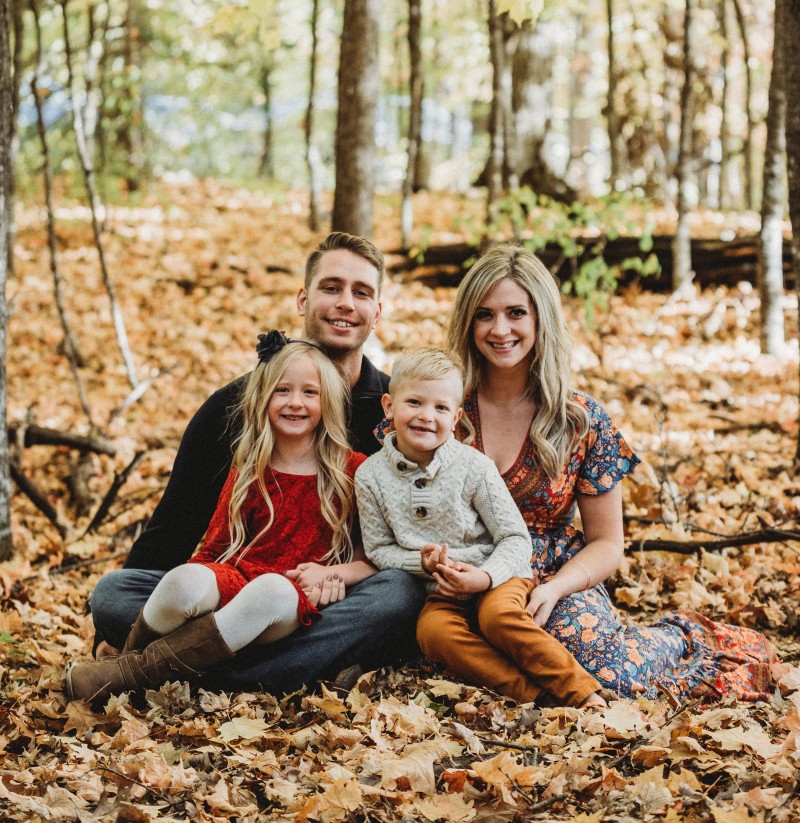 Hi there! I'm Amber, a 34 year old wife and mom of two from central Minnesota. I love to be outside with my family anywhere the weather is warm (which means I spend half the year freezing). We're a homeschooling family that loves to travel as often as possible! When I have a spare free moment, I love to read, take photos, and scrapbook. I'm interested in anything that makes life more fun; I also love socializing and sharing about my favorite products!
This post currently has 7 responses.