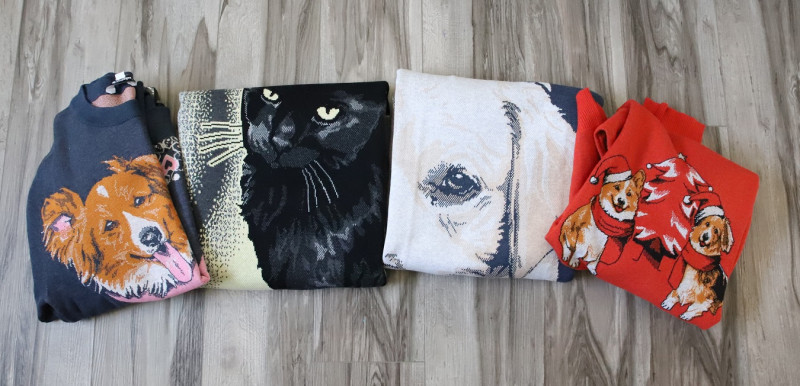 Thanks to Knitwise for sending me these amazing gifts! As always, all opinions are my own.
It's safe to say that my whole family is pretty obsessed with our pets. My brother and sister-in-law have two well-loved corgis, and my sister and her husband have a cat and a dog respectively. We all consider our pets to be family members and when I heard about Knitwise and their custom pet gifts, I knew they'd be perfect for Christmas!
Knitwise Customized Pet Gifts
Knitwise is a tech startup to innovate fashion supply chain, one stitch at a time. They're a team made up of designers, artists, software engineers, and textile engineers. They operate a knitwear lab where they make one-of-a-kind sweaters to show the world who you are, what you love, and what you are passionate about. One of their areas of expertise are custom kit pet gifts, and I'm excited to share my favorites with you!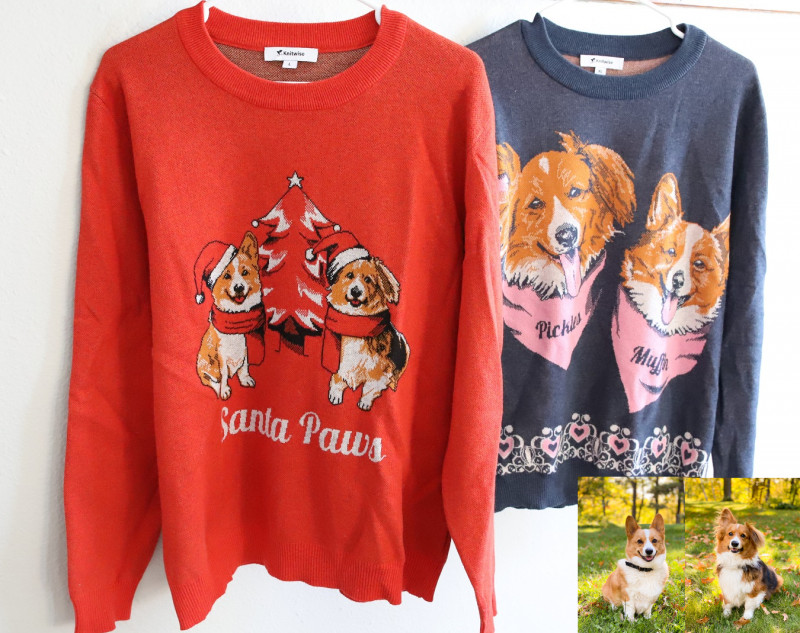 Knitwise Custom Pet Sweaters
When you think of 'pet sweaters' you may be thinking of sweaters for pets…but Knitwise creates sweaters for YOU with your pet(s) on them! First, you look through the templates and customer gallery to get inspired for your own design. Then, upload your photo(s) and let the artist know if there are certain elements or design features you'd like on the sweater. After your artwork preview is sent over and you've approved it, the team at Knitwise will get started creating! Here are some specifications you can modify:
Choose one or two pets to feature
Fully body or portrait for your pets
Whether to include your pet's name or other verbiage
Background color and colors to be used in design (up to 4 total)
Extra design elements you'd like featured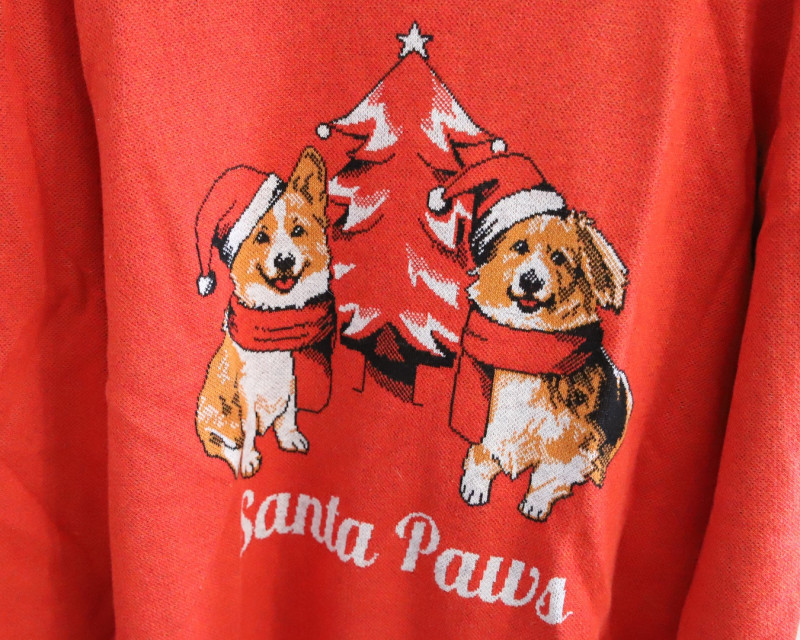 Knitwise Holiday Special Pet Custom Sweater
For my brother, I chose the Knitwise Holiday Special Pet Custom Sweater. This is a jacquard crew neck knitted sweater that's standard classic fit. If you're between sizes they suggest sizing up, especially if you prefer a looser sweater. These sweaters are machine washable and can be dried on low heat. My brother loves a good Christmas sweater, so I thought it would be fun to feature his two corgis in holiday garb. I'm so excited for him to open it up!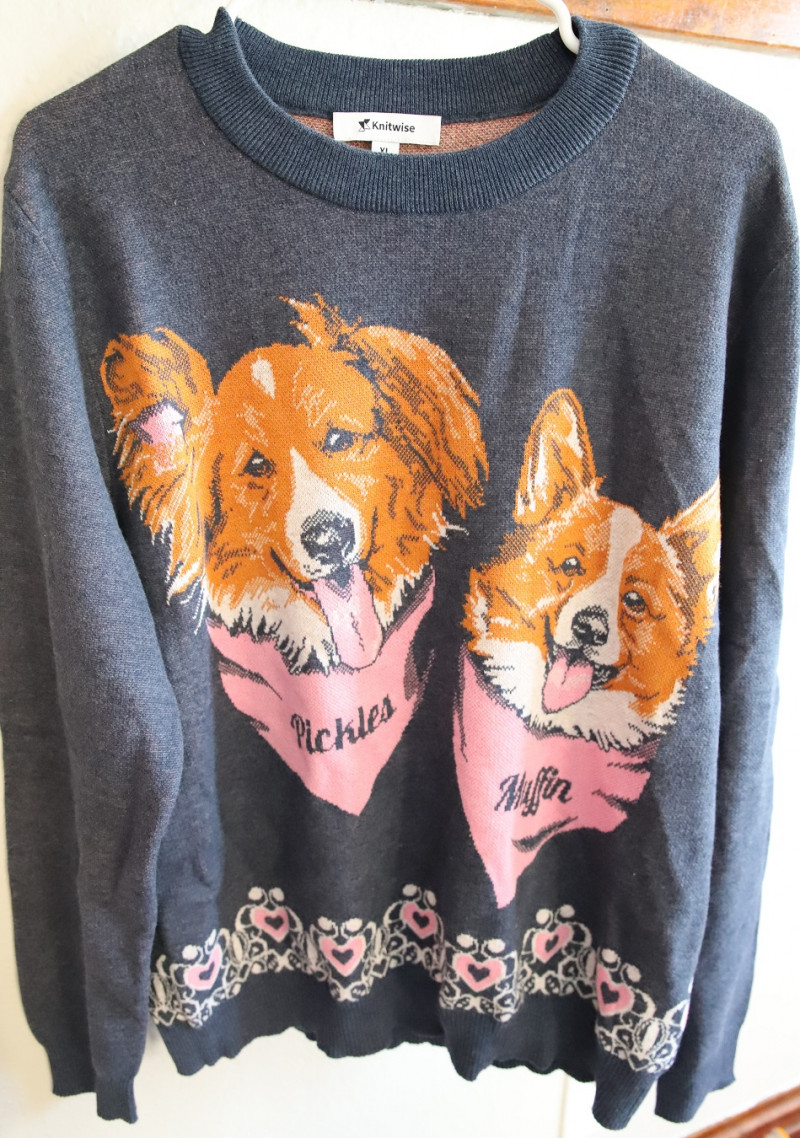 Knitwise To My Human, With Love Sweater
My sister-in-law is getting the To My Human, With Love Sweater featuring their two sweet corgis, Pickles and Muffin. Just like my brother's sweater, I was able to customize the design colors and this time I chose portraits instead of the full-body option. These sweaters are made from a very high-quality knit and they're a nice weight when you're wearing them. With nearly endless options for customizing these sweaters, you'll be able to make them truly personal for everyone on your shopping list.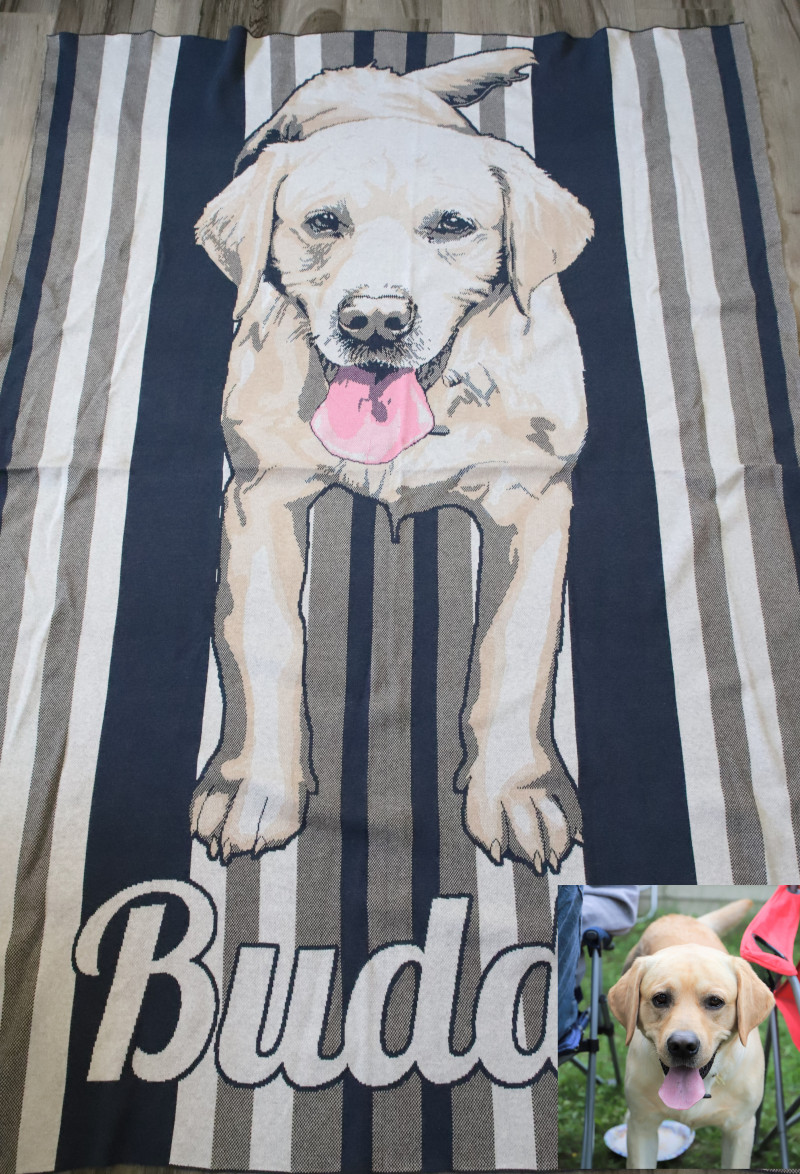 Knitwise Custom Stripes Knitted Blanket
My brother-in-law has an adorable English Labrador named Buddy. He's absolutely obsessed with his dog and brings him everywhere! Since they also cuddle up on the couch together (a lot!) I thought it would be fun to get him a blanket featuring his favorite pet. Just like the sweaters, these blankets come in various designs and can be customized with certain design elements including colors and the text shown. I chose the largest size which is 50″x70″ and even though I expected it to be big, it's REALLY big! I had to lay it out on my living room floor to get a photo, and it's absolutely awesome. It's somewhere between lightweight and heavy, and I know he's going to love it.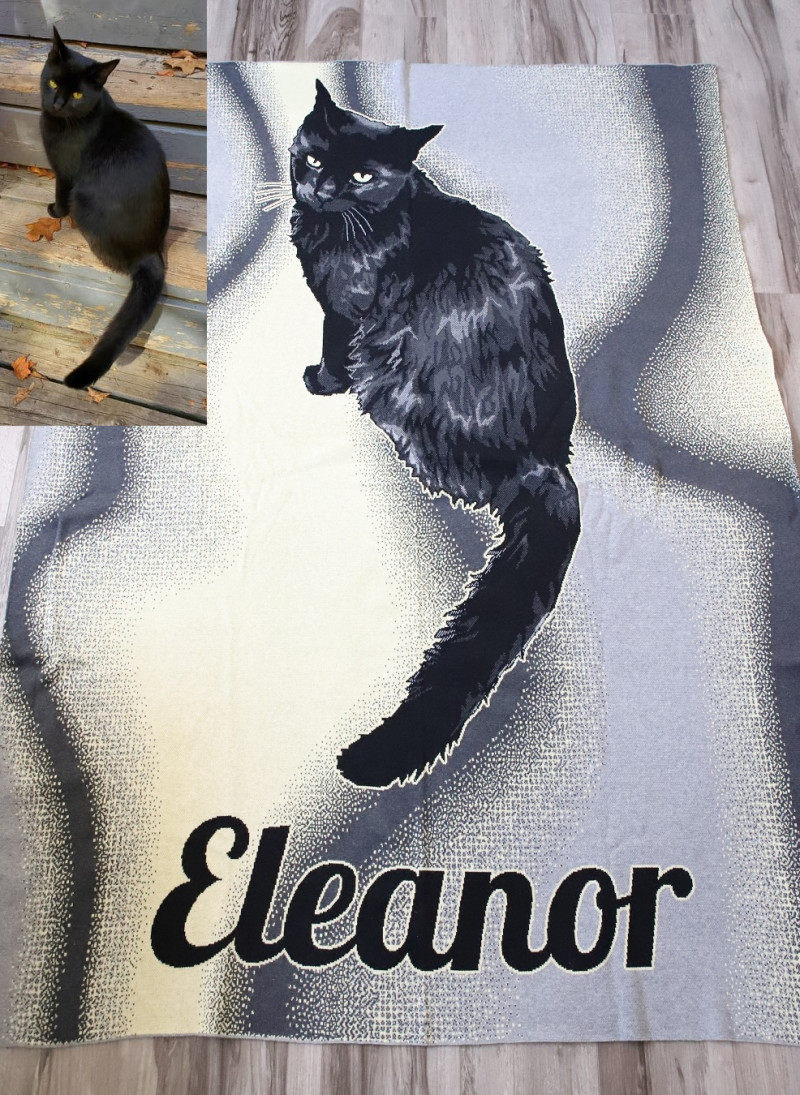 Knitwise Custom Groovy Knitted Blankets
As much as my brother-in-law loves his dog, my sister may be even more obsessed with her cat Eleanor. As a completely black cat, I was curious how her picture would translate onto a blanket, but Knitwise did an amazing job! I went with the Custom Groovy Knitted Blanket which I think was a great option for her. Like the other Knitwise products the artwork is knitted into a jacquard blanket directly, with no screen printing or embroidery. It's also machine washable!
I can't wait to see everyone's faces on Christmas morning! Be sure to visit Knitwise to see all of their custom options.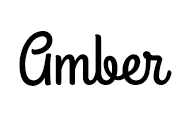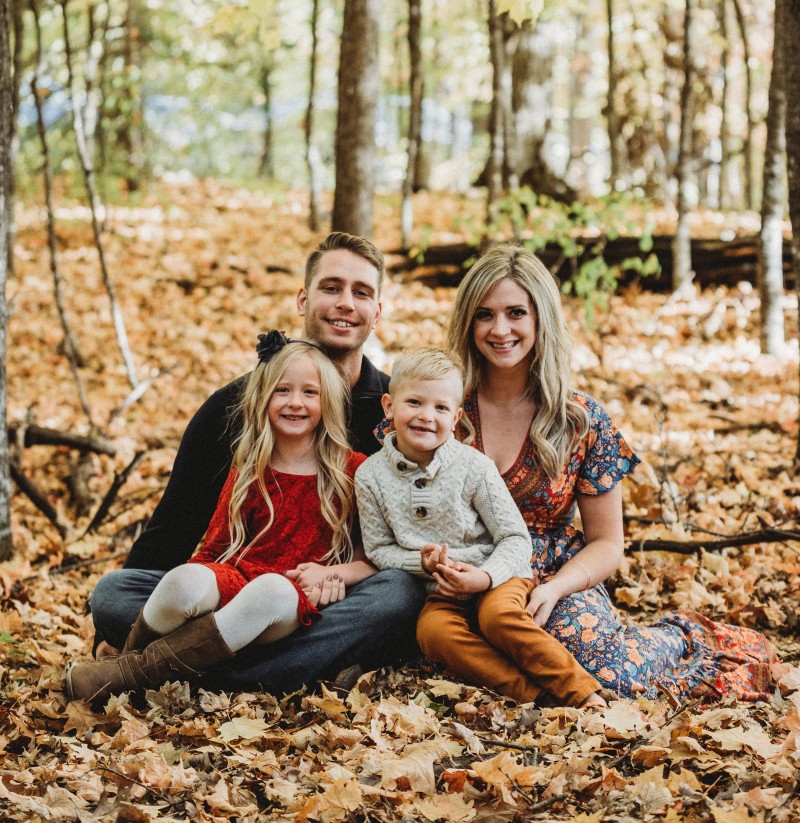 Hi there! I'm Amber, a 34 year old wife and mom of two from central Minnesota. I love to be outside with my family anywhere the weather is warm (which means I spend half the year freezing). We're a homeschooling family that loves to travel as often as possible! When I have a spare free moment, I love to read, take photos, and scrapbook. I'm interested in anything that makes life more fun; I also love socializing and sharing about my favorite products!
This post currently has 14 responses.