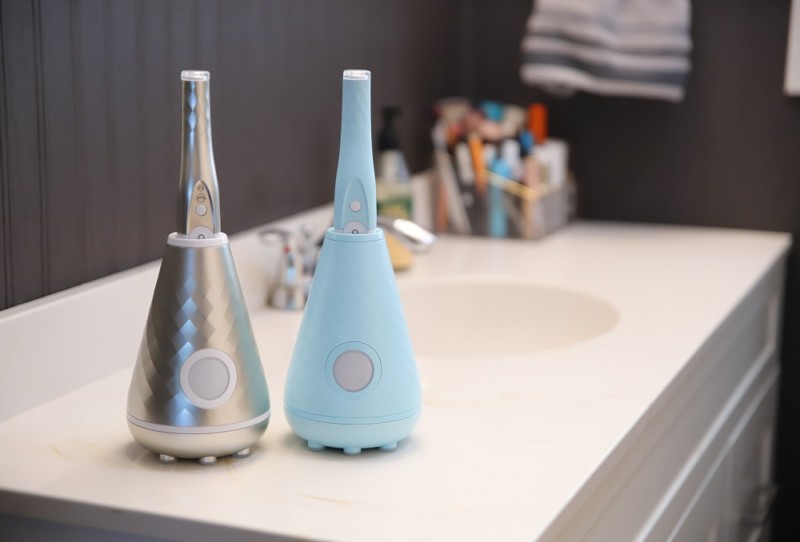 Thanks to TAO Clean for sending me these great toothbrushes. As always, all opinions are my own.
I'm always on the hunt for the newest and best electric toothbrushes, and when I heard about TAO Clean's UMMA Diamond Sonic Toothbrush, I knew I had to give it a try. This isn't an ordinary electric toothbrush; it has features that I haven't seen on any I've owned before and for that reason I was excited to share it with you!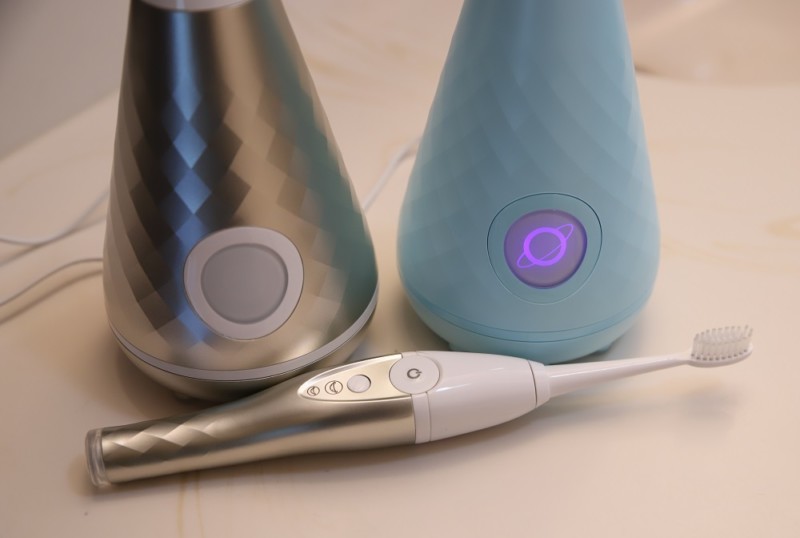 TAO Clean UMMA Diamond Sonic Toothbrush Review
TAO Clean sent two toothbrushes to review so that both Tyler and I could test them out and share what we thought of them. He chose Stardust Silver and I loved the Robin's Egg color, but TAO Clean offers seven different options if you have a theme in your bathroom. As you can see, this is an electric toothbrush with an on/off button and the ability to change from regular cleaning to gentle. I prefer the full setting but I appreciate that if I have a toothache, I can switch over easily.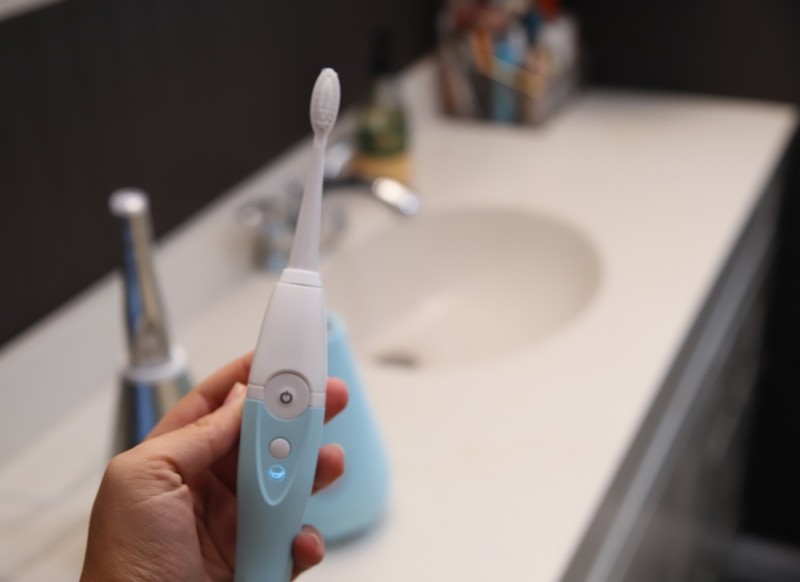 The toothbrush runs on a two minute timer, pausing each 30 seconds to remind you to switch to another quarter of your mouth. The handle is very ergonomic and the brush offers 40,000 tiny brush strokes per minute sweep away plaque and gently polish away surface stains. Replacement heads are affordable and easy to switch out when necessary.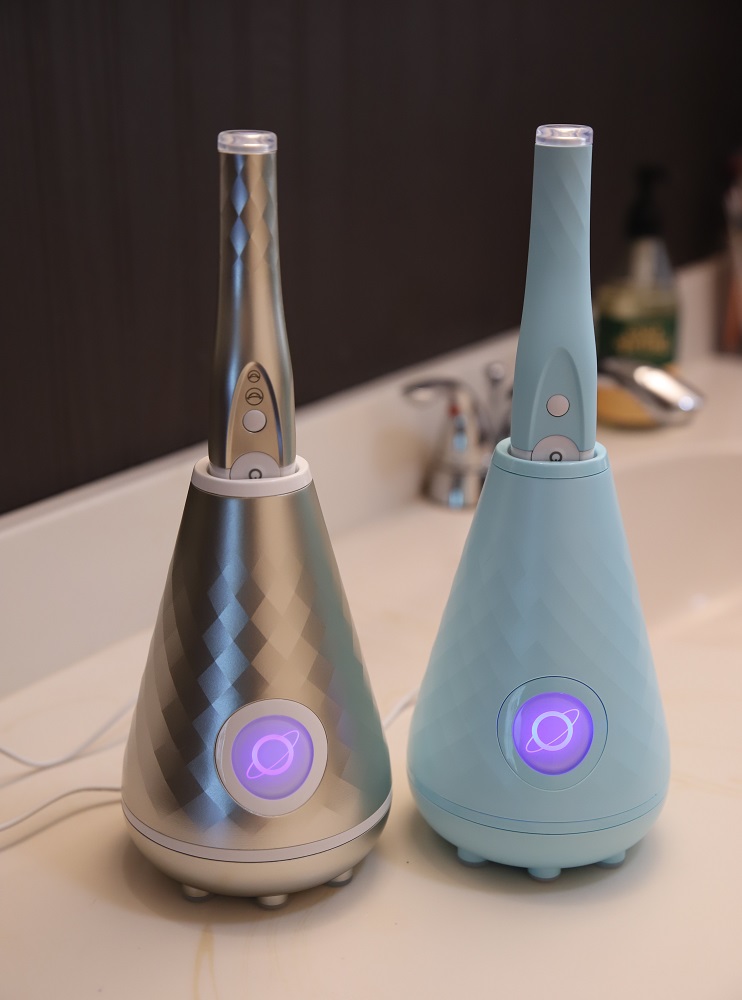 What's the best part of TAO Clean's UMMA Diamond Sonic Toothbrush?
By far my favorite and the most exciting part about this toothbrush is the patented TAO Clean Base Station that comes with each brush. This docking station is, for lack of a better word, COOL! After brushing, you dock your damp toothbrush in the station. The TAO Clean Halo then uses powerful UV-C rays to kill 99.9% of germs and viruses including (but not limited to) strep, influenza, the common cold, and coronavirus!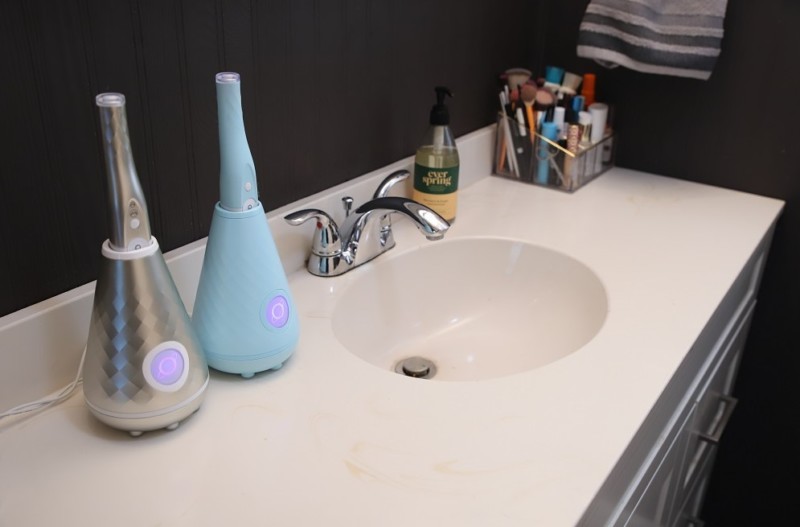 Then, the built-in dryer wicks moisture away from the brush to prevent mildew and ensure that germs and bacteria don't stand a chance. The docking station also charges your brush so you never have to wonder if the battery is dead! You'll know the docking station is cleaning and drying your brush by the glowing symbol on the front. Once it's finished, that light will go out.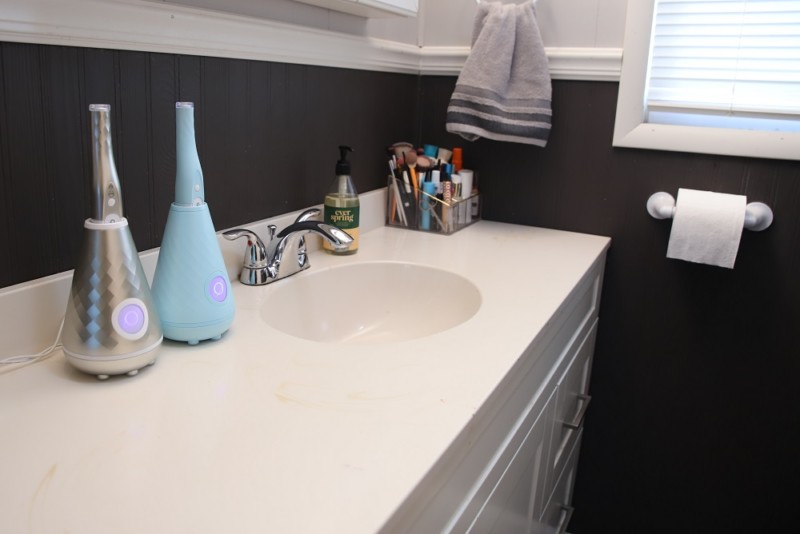 These brushes and their docking stations don't take up much space on the counter. The only complaint I have is that they do need to be plugged in so with a small bathroom and only one outlet, I have to unplug them to plug in my straightener or blow dryer. It's definitely a "first world problem" and doesn't deter me from loving the brush, but it's something worth mentioning.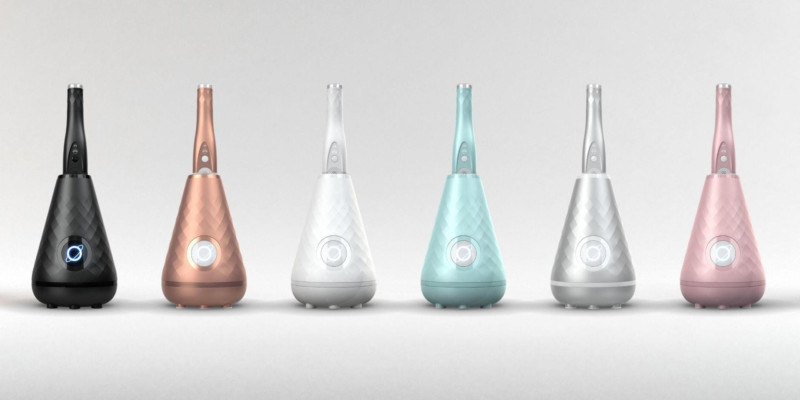 Check out all of the fun colors offered for the UMMA Diamond Sonic Toothbrush from TAO Clean! Let me know in the comments; which one will you choose for your bathroom?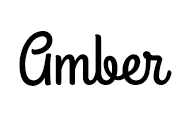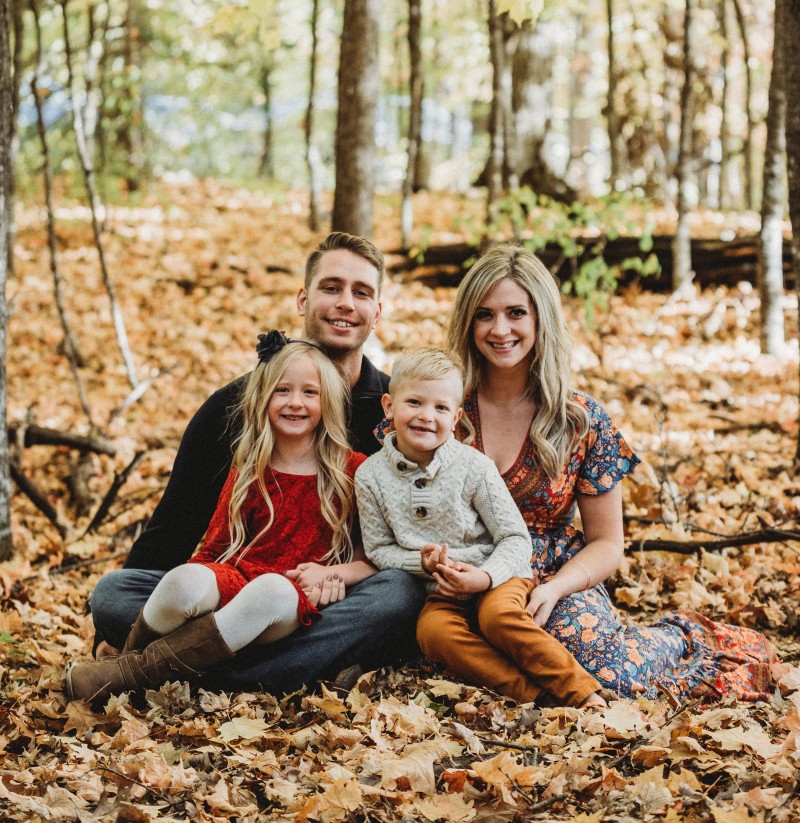 Hi there! I'm Amber, a 32 year old wife and mom of two from central Minnesota. I love to travel and to be outside with my kids anywhere the weather is warm! When I have a spare free moment, I love to read and scrapbook as well as binge-watch Netflix long after the kids are asleep. I drink too much Caribou Coffee and have a real sweet tooth but also try very hard to consume organic foods and use eco-friendly, fair trade products as much as possible. I also love socializing and sharing about my favorite products!
This post currently has 7 responses.