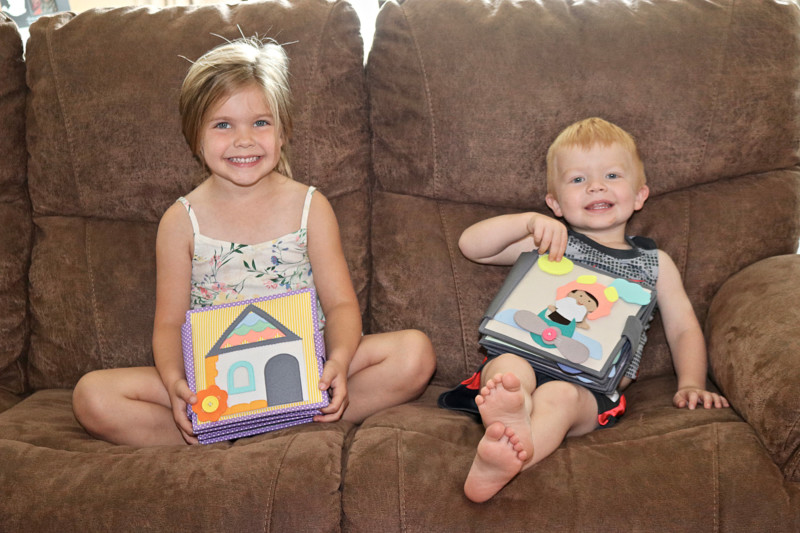 Thank you to Educating AMY for sending Busy Books for review in exchange for my honest opinion.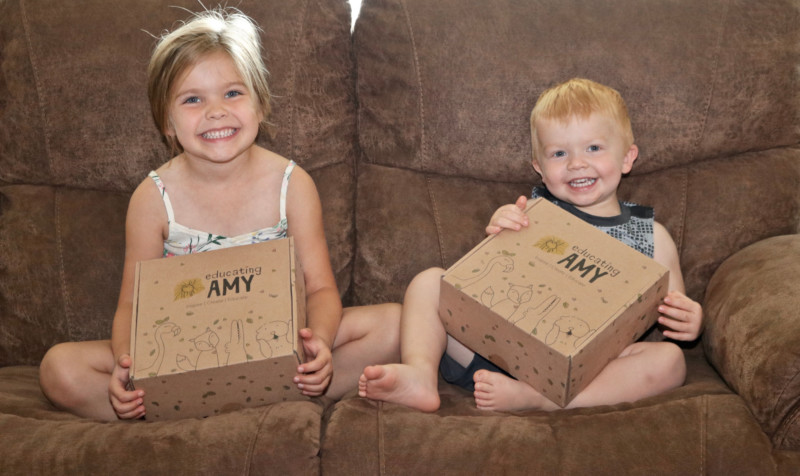 The older my children get, the less I like screen time! Experts from the American Academy of Pediatrics and the World Health Organization recommend no screen time until babies are 18 months-old. They also recommend limiting screen time to less than an hour until children are at least five years old. However, kids are spending more time on screens than ever before and this can result in all kinds of issues with communication, motor skills, problem-solving, social skills, obesity, and more.
I'm always trying to find ways to engage my children without screens. Educating AMY offers Quiet Books that do just that! We received the Little Mechanic Creative Play Quiet Book and the Bestselling Creative Play Quiet Book.
The founder of Educating AMY is both a mom and a neuroscientist. She knows that engaging, age-appropriate, hands-on activities create an environment where babies, toddlers, and young children can explore and discover. The Quiet Books are loaded with everyday activities and practical skills that my kids love to do!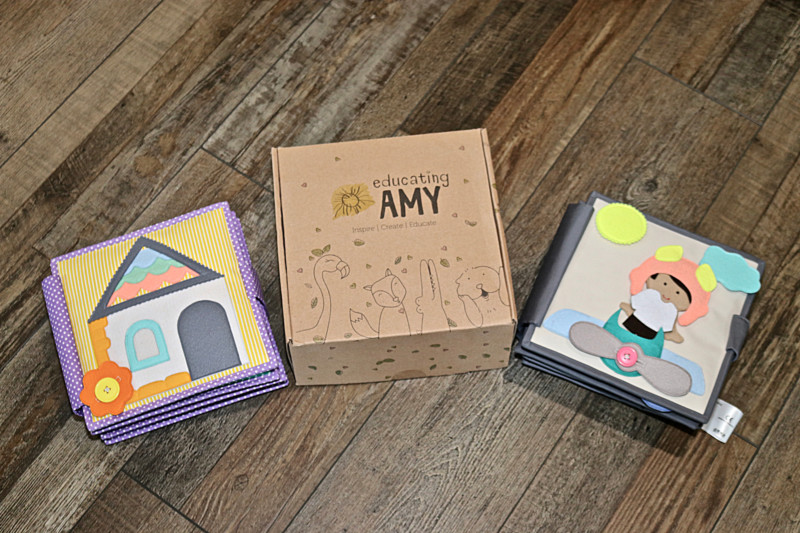 Educating AMY's Quiet Books are compact, soft, fabric busy books that are packed with age-appropriate, brain-building activities. They are designed for specific ages and stages from infant through six-years-old. Montessori-type creative play activities, puzzles, and manipulatives designed to build problem-solving, developmental skills, and confidence are featured on each page.
I love that the books are hand-sewn and are truly heirloom-quality. You will want to pass down these Quiet Books from generation to generation. You can feel extra good about your purchase, because it will impact generations to come through a charitable donation that supports the education of young girls in rural India. Educating AMY prepays a year's tuition for these deserving children, recovered by the sale of their Quiet Books (each sale covers four weeks of schooling).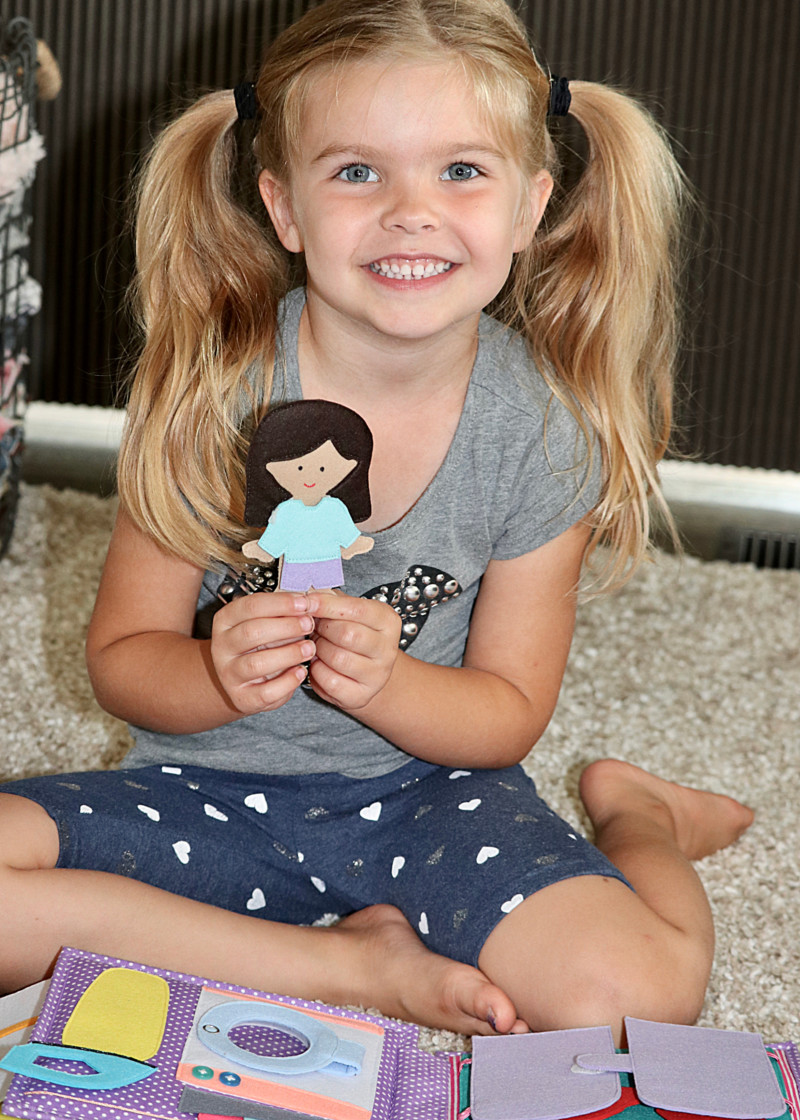 In the Bestselling Creative Play Quiet Book, my daughter can play through life tasks as well as practical life skills such as buttoning. This book is overflowing with interactive activities – it is so fun that your child won't even realize they are learning! The Quiet Books are designed to give children hours of imaginative fun anywhere! We love to use ours at home but also in the car.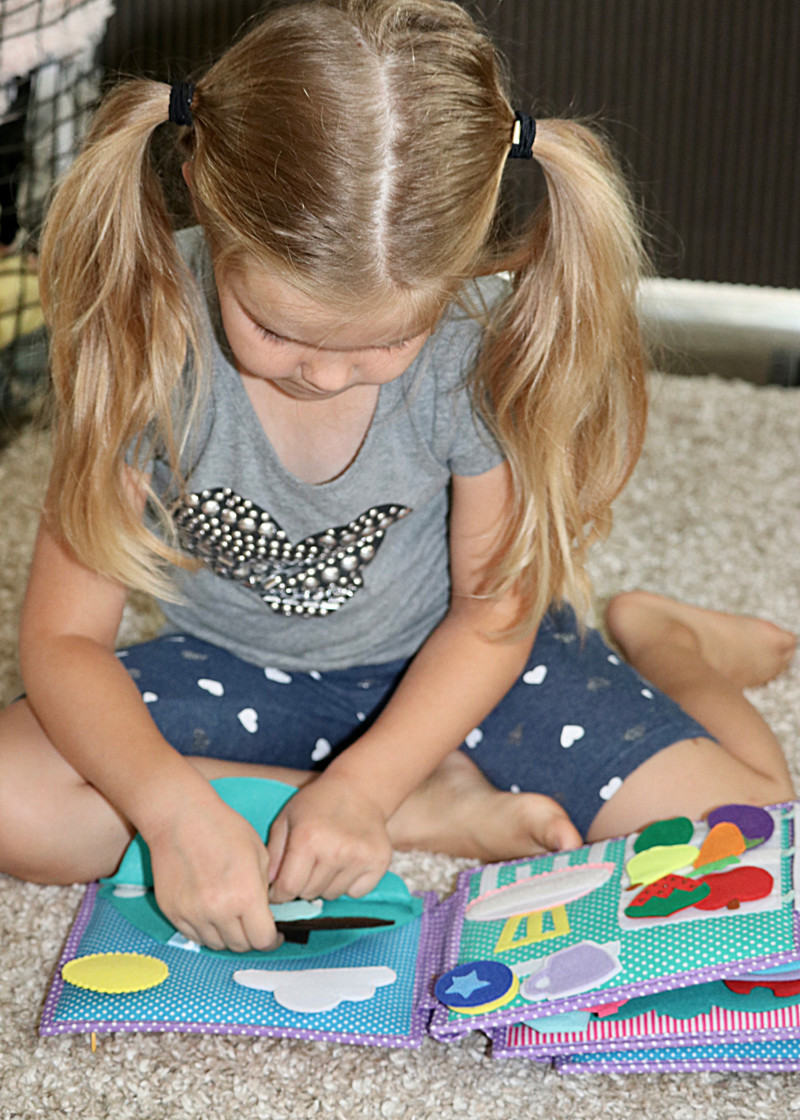 What makes Educating AMY Quiet Books The Best?
Made of high-quality cotton blend and OEKO-TEX® felt fabric
100% sewn cloth book (no glue) for longevity
Heirloom Quality
Lightweight
Portable
Creative play
Practical skills
Each book sold sends a girl to school in need

"Each book contains sensory, literacy, numeracy, problem-solving, and basic math while opening a world of creative play."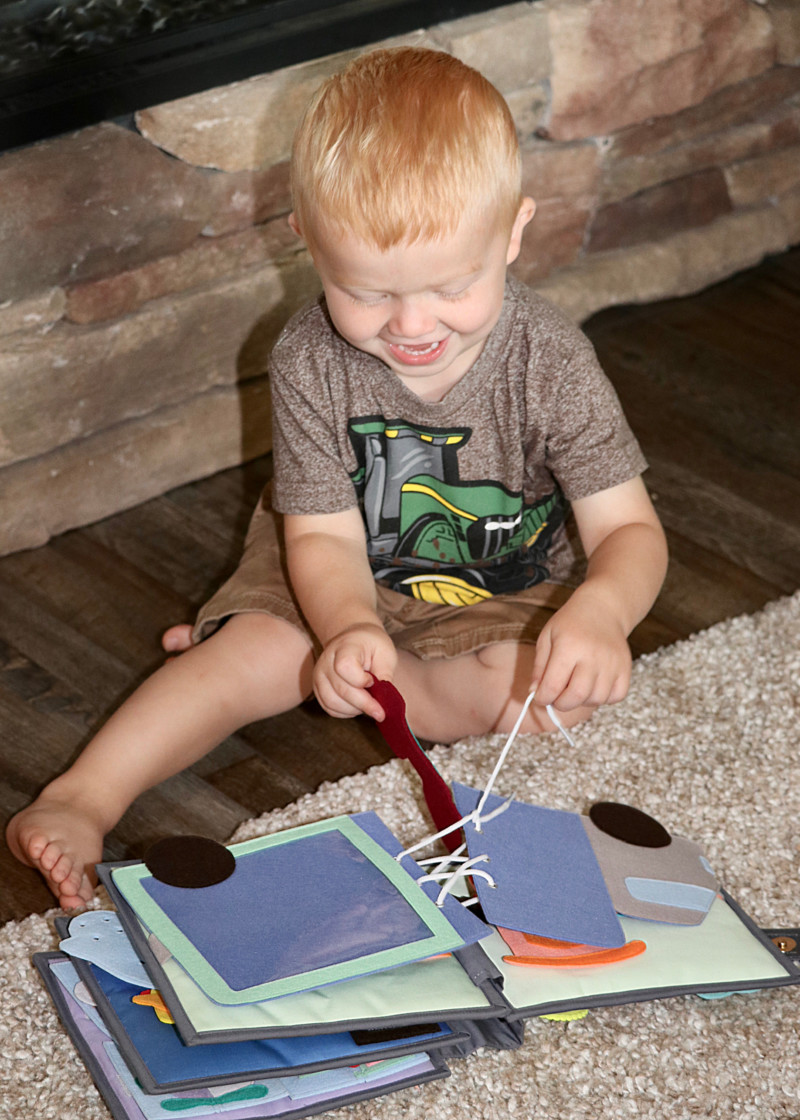 In the Little Mechanic Creative Play Quiet Book your little one will discover a pilot ready for flight with a removable propeller on an elasticated button, then open up to discover a truck containing a lacing activity to hold the truck to the trailer! A range of tools to fix the vehicles or free play are included. Once my son opened up the truck and discovered a train and motorcycle, he was so excited!

There is also a crane with a velcro "magnet," which can be used to hoist the puzzle bricks into the correct spot and an adorable color-matching vehicle wheel and so, so much more. This book keeps my two-and-a-half-year-old son's attention longer than almost any other toy we own. I am so happy that it encourages his creativity and imagination all while he is learning and having fun – and that it is completely screen free!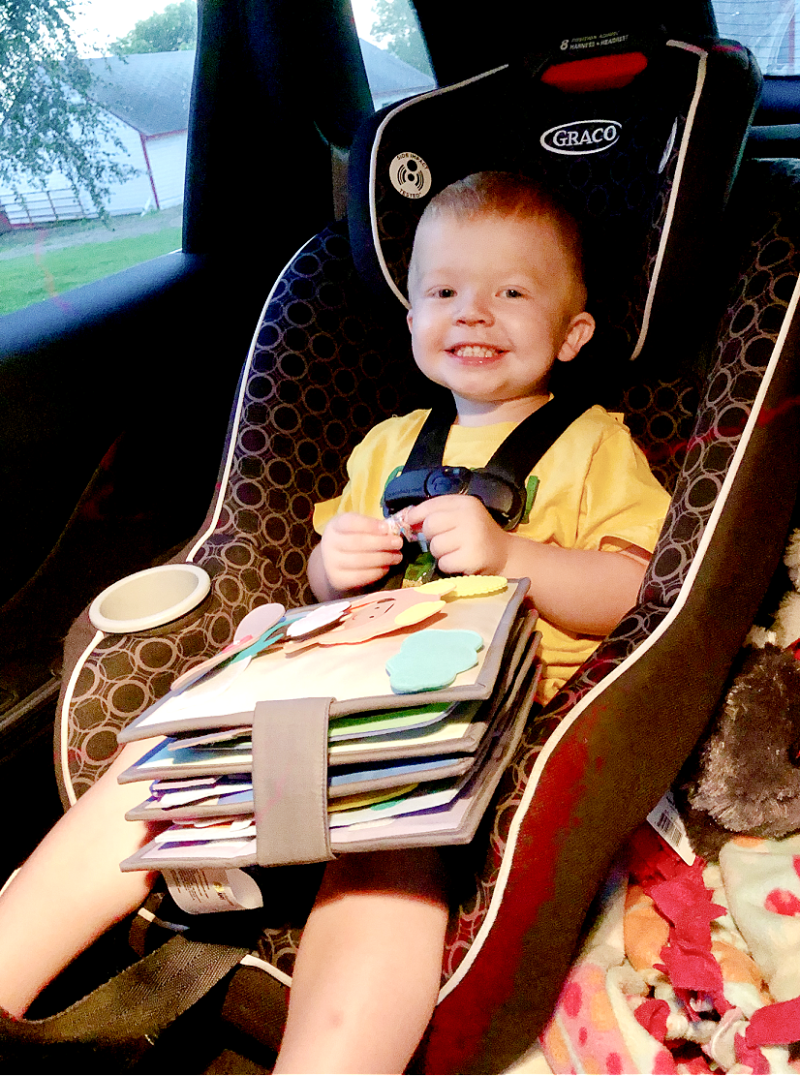 Overall, we are huge fans of our Quiet Books from Educating AMY! Tell me in the comments, which of their books looks like the most fun to you?
Buy It: Head over to Educating AMY ~ Use Code EMILY20 for 20% off your order!
Connect: Don't forget to like them on Facebook and follow them on Instagram and Pinterest for all the latest news and promotions.


Hi, my name is Asha. I am 33-years-old and am a nurse by profession. Right now I am battling Breast Cancer. My husband and I have been married for 7.5 years and together we have a sweet six-year-old daughter, a fun three-year-old son, and a lovable bunny named Caramel. I enjoy spending time with family, taking photographs, scrapbooking, hunting, fishing, cooking and gardening.
This post currently has 13 responses.