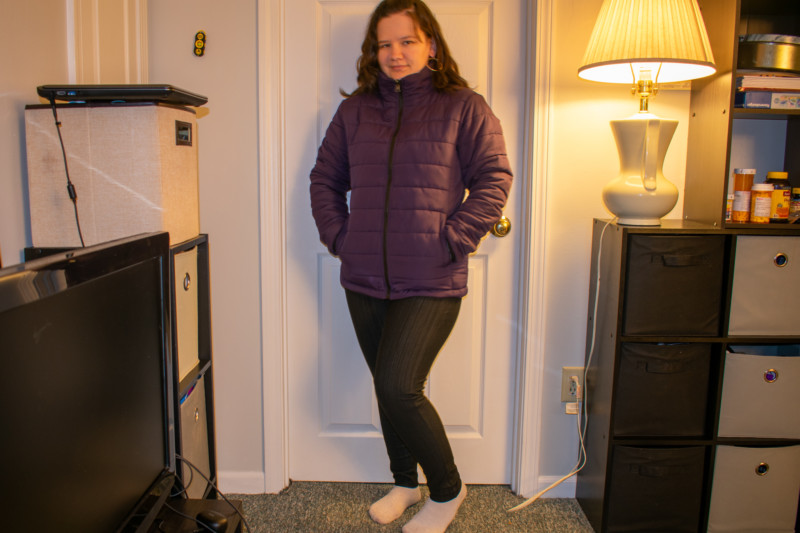 I was set a 3-in-1 jacket from Wantdo for review. There are affiliate links in this post. All opinions are my own.
I live in mid-Michigan, so we get cold, snowy winters. We have a pretty long cold season, as well. We usually have our first snow sometime in November, but I've seen it as early as mid-October. We usually have snow through early April, but I've seen it in early May! So while technically it's only been "fall" for a week, I'm already thinking about winter weather because it'll be here before too long.
This year, I turned to Wantdo for my winter coat. I hadn't heard of this company until this year, but I was impressed with what I saw online. I picked out the Wantdo womens' 3-in-1 waterproof ski jacket. This is considered a 3-in-1 because it's two jacket pieces that can be worn together, or each piece can be worn separately. It comes in 13 different color choices. I went for the dark purple color, as purple is my favorite!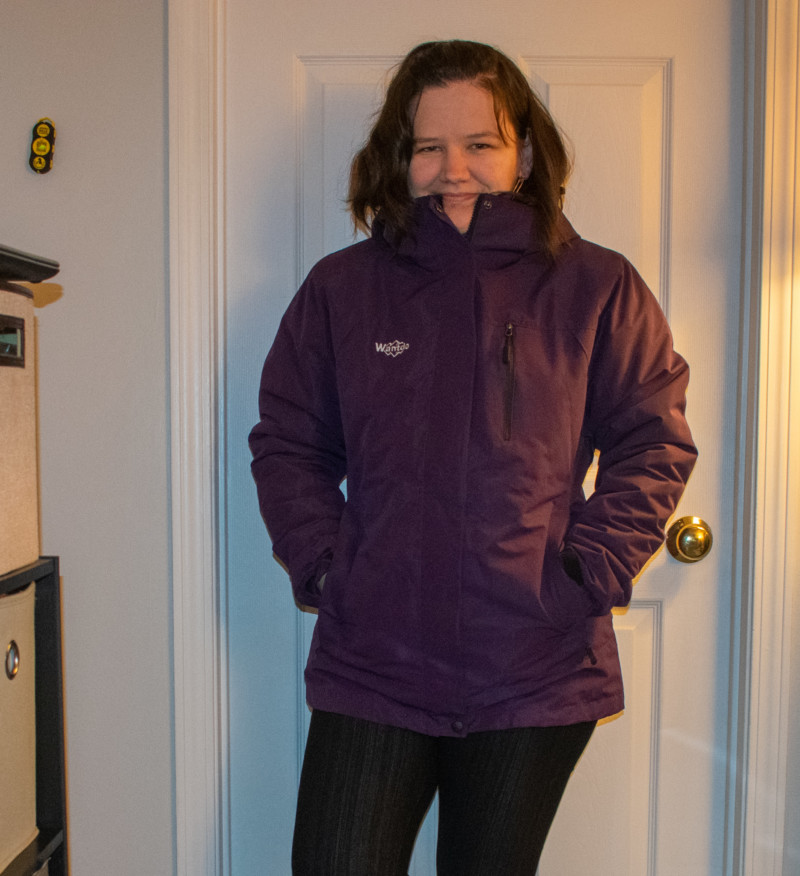 Me wearing the jacket with both layers in.
WantDo Jacket Reviews
Of course, it's only late September, so I can't yet speak to how this jacket will hold up during freezing-cold temps or snow. However, we have had some chilly days. Last week we had two days in the mid 40's, and one of those days was rainy. I wore this jacket both days. I chose to wear it with both layers in, to see how warm it felt in that weather.
I found myself feeling overheated! This was exciting, as it told me that this coat (when worn with both pieces, anyway) really is a winter coat, not a fall jacket if it was making me too warm in 45 degrees, rainy weather.
I could also tell that the outer layer is absolutely waterproof. The rain beaded right up on the jacket and ran off.
We also went to a bonfire one night, when it was around 50 degrees. We sat around the fire for about three hours, well after dark. The wood being used wasn't ideal for a bonfire, as it wasn't burning very warm at all. We were all huddled quite close to the fire! I stayed comfortable in my Wantdo jacket despite being outside for several hours in that chilly temperature.
The coat is pretty easy to separate into two jackets. There are zippers on each side that just let you unzip the inner layer. Then there are three snaps. One is at the neckline, and then one near each wrist.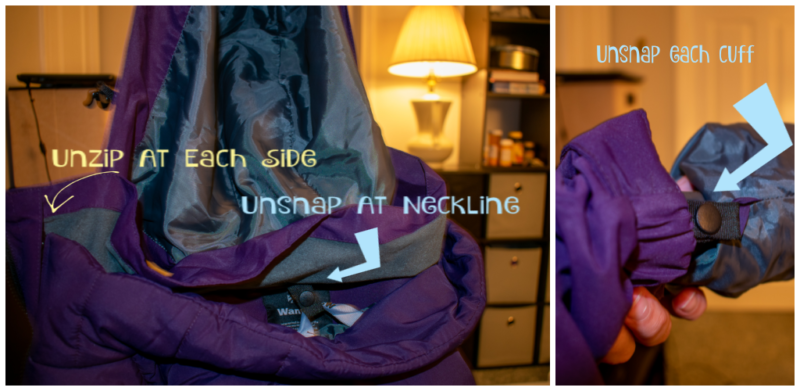 There is a snap closure that covers the exterior zipper, to keep wind from coming in through the cracks in the zipper.
The exterior layer has elastic around the wrists, as well as a velcro strip so you can customize it to your exact wrist size. The exterior layer has a hood that can be removed via a zipper. Even if you do remove the hood, there is a nice collar on the jacket to help keep the cold off the back of your neck.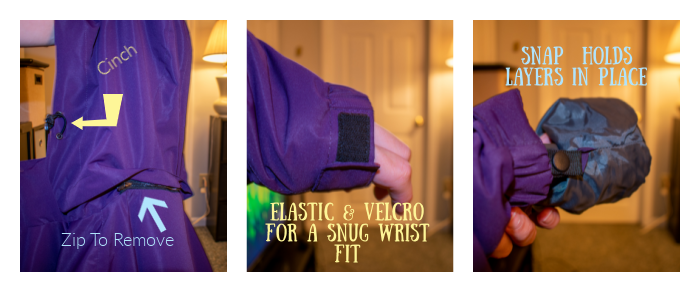 The hood has a pull string on each side, so you can tighten the hood around your head/face to keep more wind out.
I don't care for really puffy jackets, but the inner layer of this jacket is a thinner puffer jacket. Even when wearing both of these together, it doesn't feel terribly bulky to me. I am sort of between sizes, so I ordered the larger size. I'm not sure if the smaller size would have been too small for me or not, but this size does seem slightly roomy. Even given that, the jacket doesn't feel excessively bulky to me which is really nice.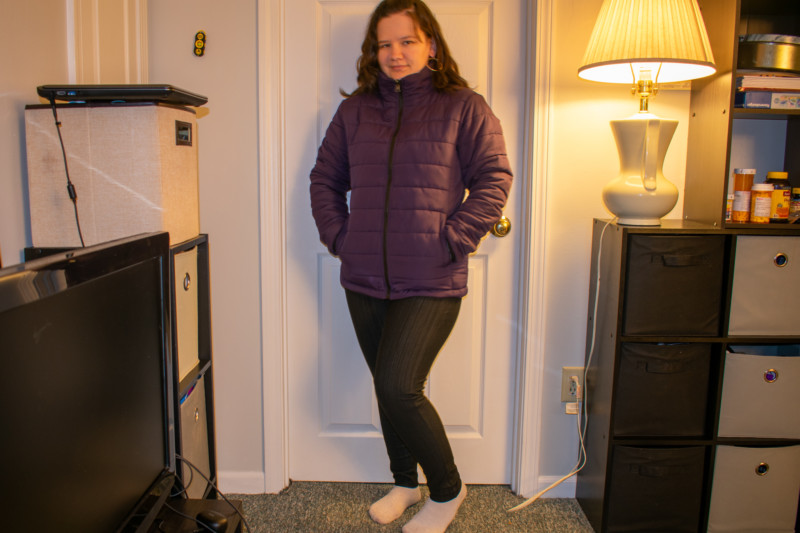 This is me wearing just the inner puffer layer.
I am shorter than average at 5'1″ tall, but I like how this jacket hits me a bit lower on my hips than my shirt and jeans meet. I find that having a coat that is a little longer than your regular shirt is a really key way to stay warm in the winter. If a coat can creep up your back while you move around, it'll let cold air right up your back and that really lowers your temp fast! So, I love how this jacket is a little bit longer, to make sure that I'll stay covered even if I move around or bend over.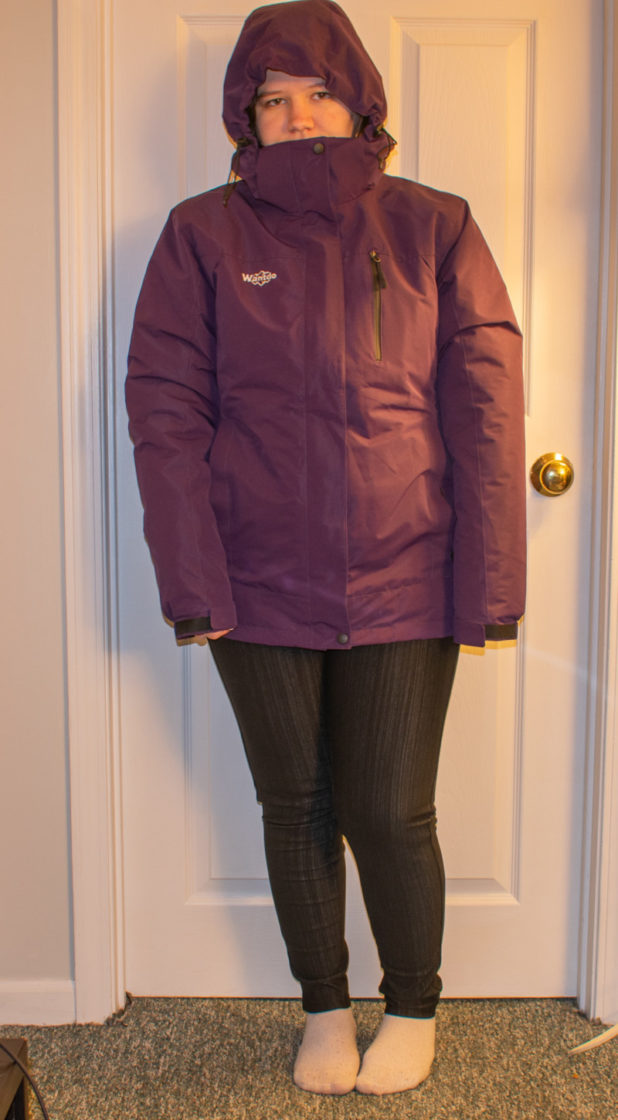 This is with both layers in the jacket, and it zipped all the way up, and the hood cinched.
Overall, I'm really pleased with this jacket. It seems really warm and well made. It sells for $82.97 which is quite affordable for a 3-in-1 winter coat. The only thing I dislike about it, is the logo. I find the brand name "Wantdo" a bit odd, almost like a grammatically incorrect statement? The chest portion of the jacket says the brand name, "Wantdo" and I wish it didn't just because I don't care for the brand name. That's obviously a very minor critique, though!
Wantdo offers jackets for women, men and kids. They also have snowpants, hats, gloves, scarves and more. Be sure to check out the WantDo Store for your winter gear needs this year!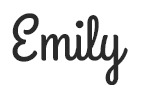 Hi there! I am Emily Evert, the owner of Emily Reviews. I am 28 and live in a small town in Michigan with my boyfriend Ryan and our two pugs. I have a large family and I adore my nieces and nephews. I love reading memoirs, and learning about child development and psychology. I love watching The Game of Thrones, Teen Mom, Sister Wives and Veep. I like listening to Jason Isbell, John Prine, and other alt-country or Americana music. I created Emily Reviews as a creative outlet to share my life and the products that I love with others.
This post currently has 5 responses.