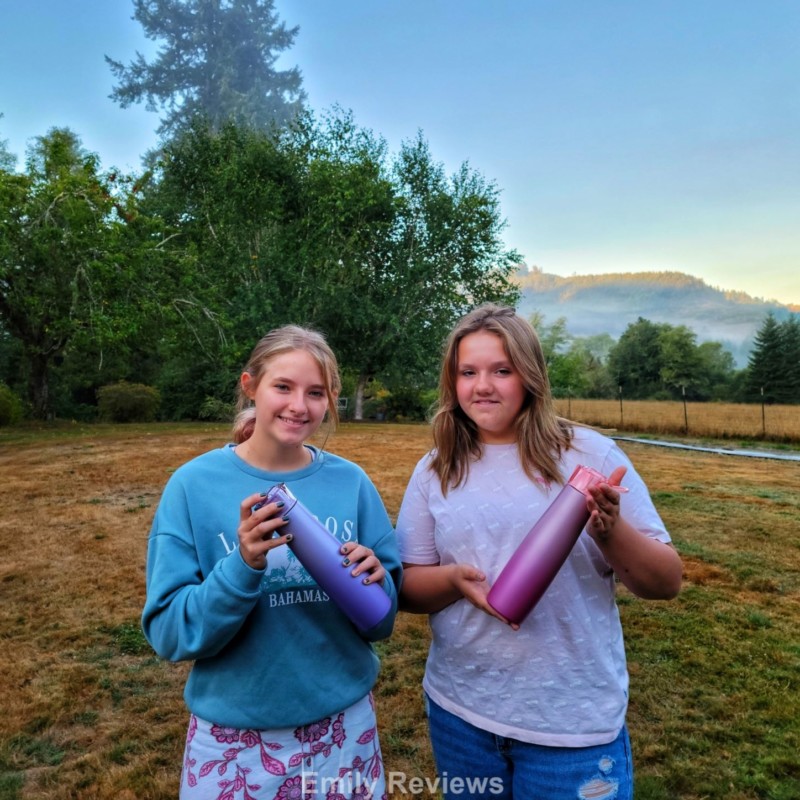 Thank you to zak! designs for providing me with products to facilitate my blog review. All opinions are 100% my own.
If you are like almost everyone I know, you most likely don't leave home without a water bottle for every member of your family. I know we don't. Whether, we're going to a sporting event, to the gym, a day of shopping, or even a leisurely drive to visit friends or family, you will likely find every one of us grabbing a water bottle and filling it for the "road".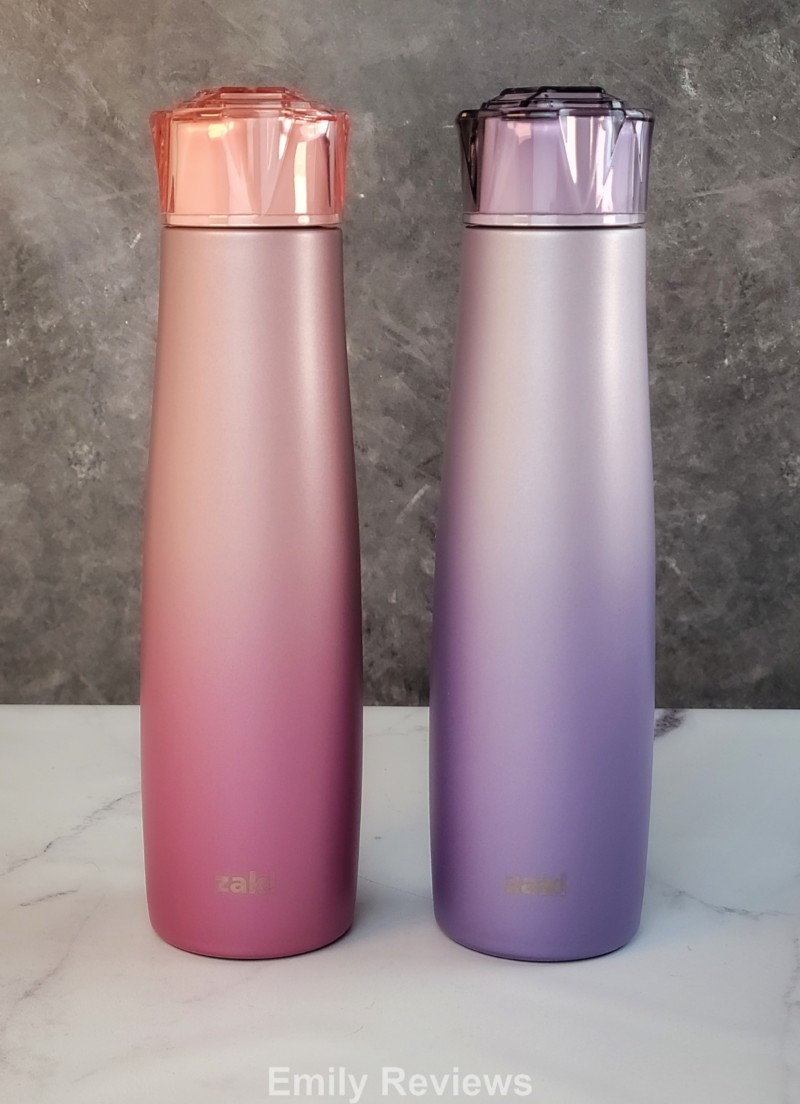 We have two teenage girls in our family so you can imagine the drama that can occur if one of them happens to grab the other one's favorite water bottle. No matter how many bottles we have in the house, everyone seems to have their favorite. It's no surprise, that the zak! designs jewel bottles are among our favorites! They are double-wall vacuum insulated stainless steel water bottles that come in amethyst and pink diamond.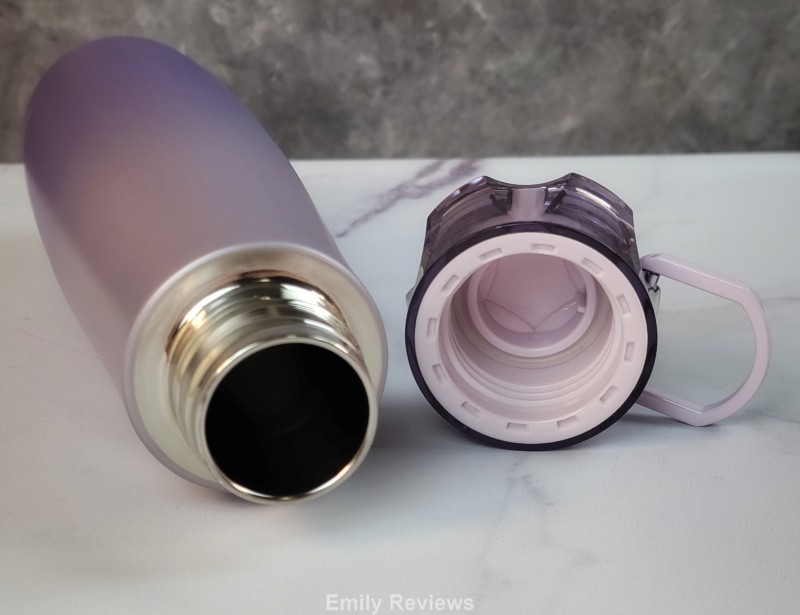 To begin with, these bottles are easy to spot because they visibly stand out among other bottles due to their unique and bright colors. This makes it easy for the girls to spot their water bottles quickly when all of the volleyball team members water bottles are clustered together.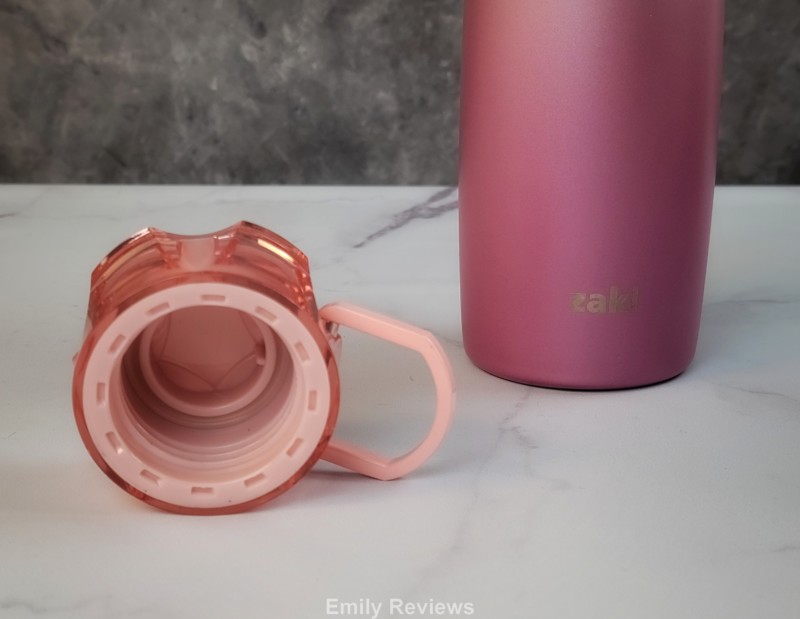 Another great feature of the zak! designs jewel bottle is that they keep the 20 ounces of water (or whatever your favorite beverage happens to be) cold for hours without having that annoying condensation form on the outside. If you prefer something hot in your zak! designs jewel hydration bottle, that's not a problem either thanks to the double-wall vacuum insulation design.
The eco-friendly stainless steel is durable, leak-proof, and airtight. Combined with knowing that every component used in the making of this bottle is BPA-free, we feel confident and safe making these water bottles the "go-to" choice for our family.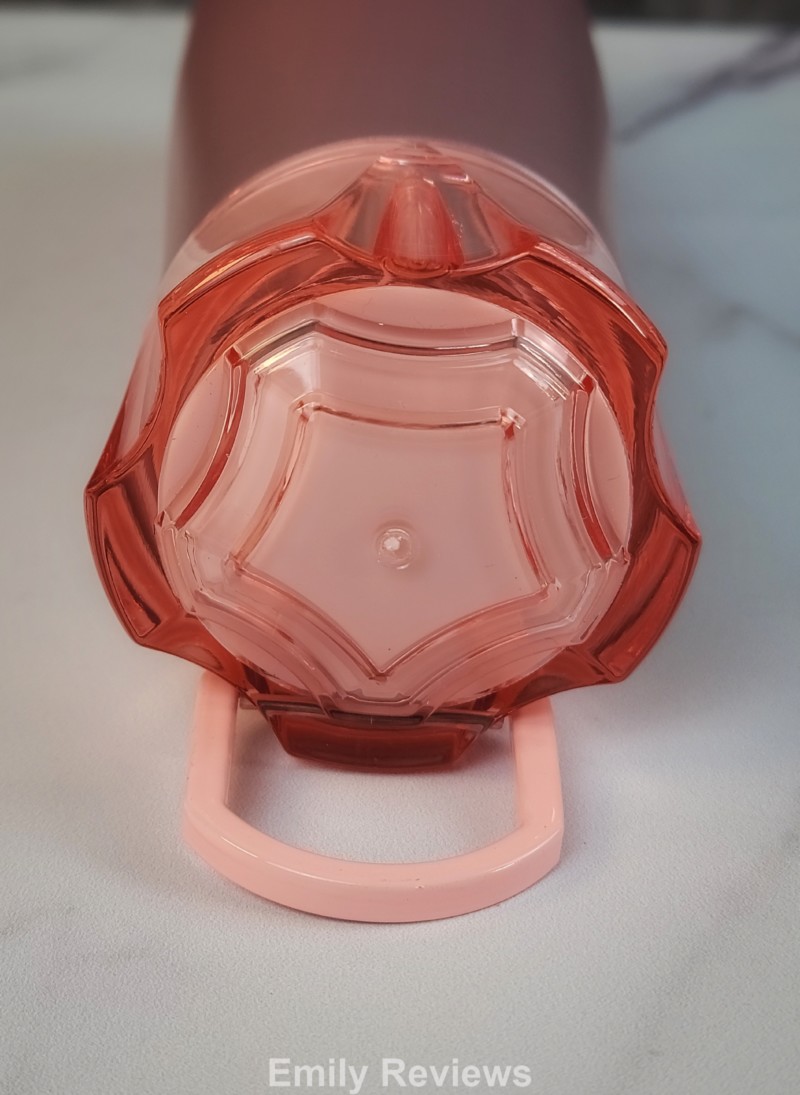 Hand washing is recommended and these bottles should not be put in the microwave. There is a limited lifetime warranty on the materials and workmanship should you have issues with specific zak! designs products.
Buy It: Please visit the zak! designs website to see the great selection of products they offer and convenient shopping locations.
Connect: Don't forget to follow zak! designs on Facebook, Twitter, and Instagram for the latest product announcements and special offers.


Hello, my name is Laurie. I have been married to my husband for 14 years. We have two young daughters, ages 11 and 13 years old. My family and I live in Oregon so that means we are just minutes from the beach, mountains, and desert.  We love it here and try to spend as much time outdoors playing as we can. When we aren't outside playing, I enjoy reading, gardening, refinishing furniture, and other crafts.
This post currently has 3 responses.