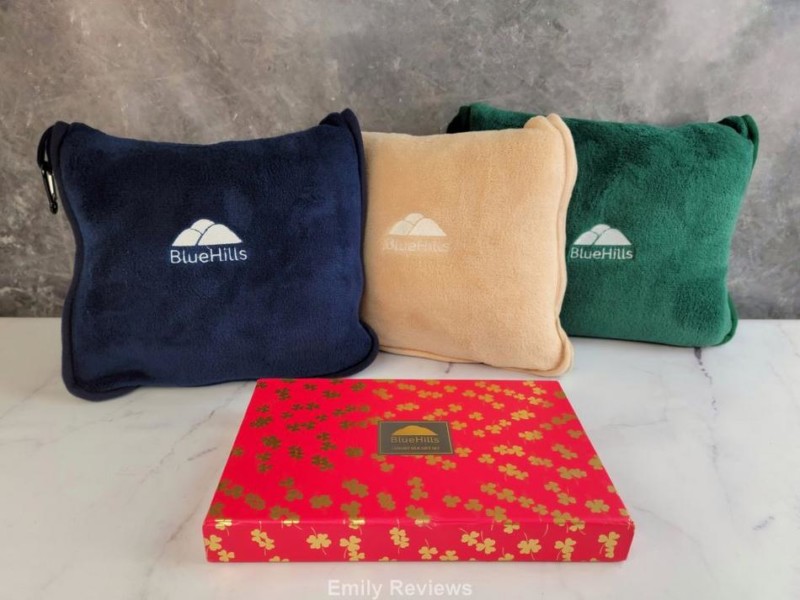 Thank you to BlueHills for providing me with products to facilitate my blog review. All opinions are 100% my own.
Are you always a little chilly when everyone around you is "just right" or even a little too warm? Well, welcome to my life. I am that one in our family. They are rolling down their windows and I am turning on the seat warmer. That's fine if we're in the car but what about buses, planes, trains, movie theaters, and sporting events? What about snuggling up with a good book or afternoon movie while the house is quiet?
If I've sparked your interest, then you want to check out BlueHills and their Soft Travel blanket pillow. This ever-so-soft travel-size blanket (60 inches by 43 inches) is perfect for every situation that I mentioned and I'm sure many more.
This machine-washable micro plush blanket comes with its own soft zipper case (which basically turns your blanket into an 11.5 x 10-inch pillow) and a hand luggage belt and backpack clip so you can easily transport it from one event or situation to another.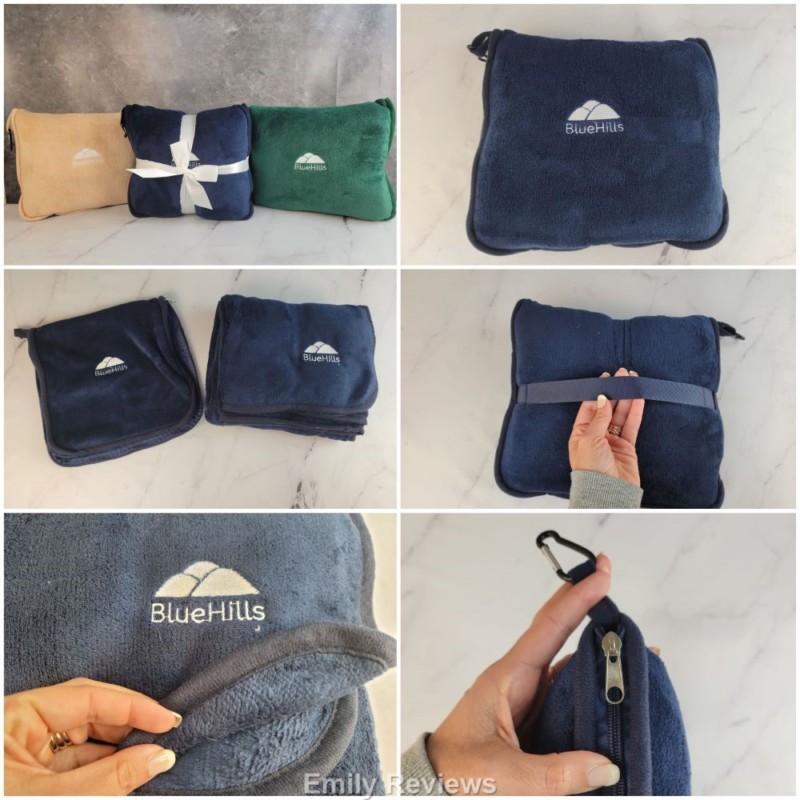 Now that we have you nice and warm, I have to ask…do you like the feel of silk especially when it comes to your bed pillows? BlueHills has a 19 Momme Pure Mulberry Silk Pillowcase 3 piece Gift set that includes two pillowcases and a pure silk eye mask. These sets come in the standard size (20×26) as well as queen (20×30) and king (20×36) and you have 16 colors to choose from.
Whether you just like the feel of high-quality silk or it's the skin and hair benefits from sleeping on silk that you want, these pillowcases and a sleeping mask may be just the thing for you. They also make a wonderful gift for that special person on your list. Not only are they extremely comfortable but they come highly recommended by dermatologists, hairstylists, and allergy specialists. Not only are these pillowcases exceptionally beautiful, but the silk used in the making of these pillowcases is naturally hypoallergenic and repels dust mites.
This gift set comes in a beautiful gift box. Each pillowcase has a large opening to allow you to insert your favorite pillow and the special hidden zipper mechanism keeps your pillow from moving around while you're sleeping on it.
The biocular eye mask has plenty of room for your lush eyelashes and the headband won't get tangled up in your hair.
The BlueHills 19 Momme Pure Mulberry Silk Pillowcase 3-piece gift set ideally should be dry cleaned or hand washed in cold water with a very mild detergent, however, you can machine wash them on a very gentle cycle. Flat air drying is recommended and only use a cool iron. Do not tumble dry or bleach.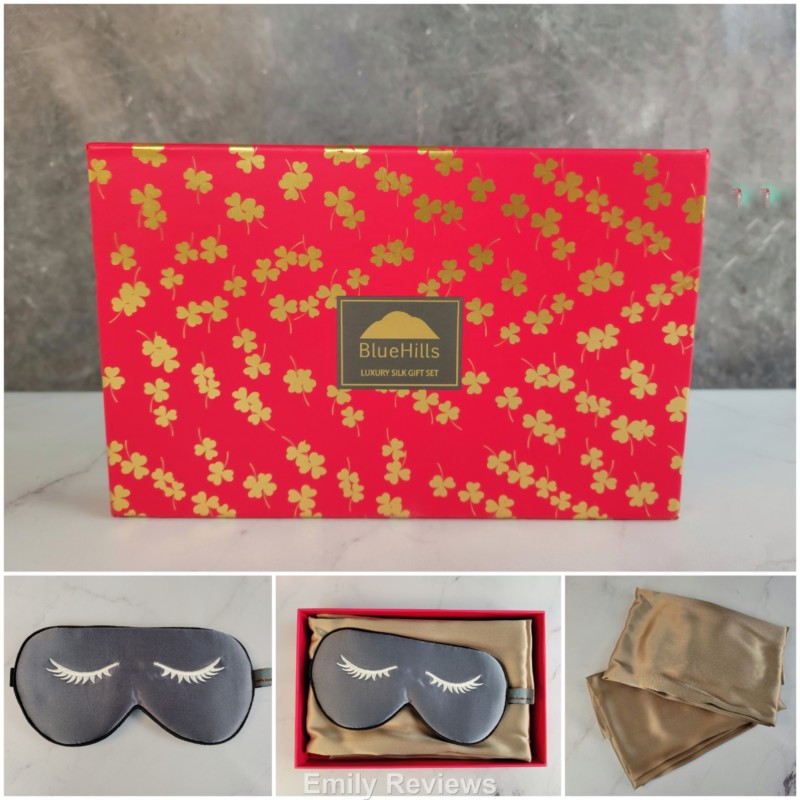 Both the silk pillowcase gift set and the travel pillow/blanket make great gifts!
Buy It: Please visit the BlueHills website to see the great selection of products they offer and convenient shopping locations.
Connect: Don't forget to follow BlueHills on Facebook and Instagram for the latest product announcements and special offers.
WIN IT: One winner will receive a BlueHills Premium Soft Travel blanket pillow in Dark Green. This is a US giveaway. It is scheduled to end on 11/27/2021.


Hello, my name is Laurie. My family and I live near the Oregon coast. When we aren't at work, in school, or on the volleyball court, we enjoy traveling, cheering for our favorite sports teams, playing outdoors, and checking off items on our bucket list. We are lucky in that both sets of our parents, as well as our siblings and their families, live within an hour of us. We get together often to help one another out, celebrate milestones, and go on adventures together.
This post currently has 6 responses.