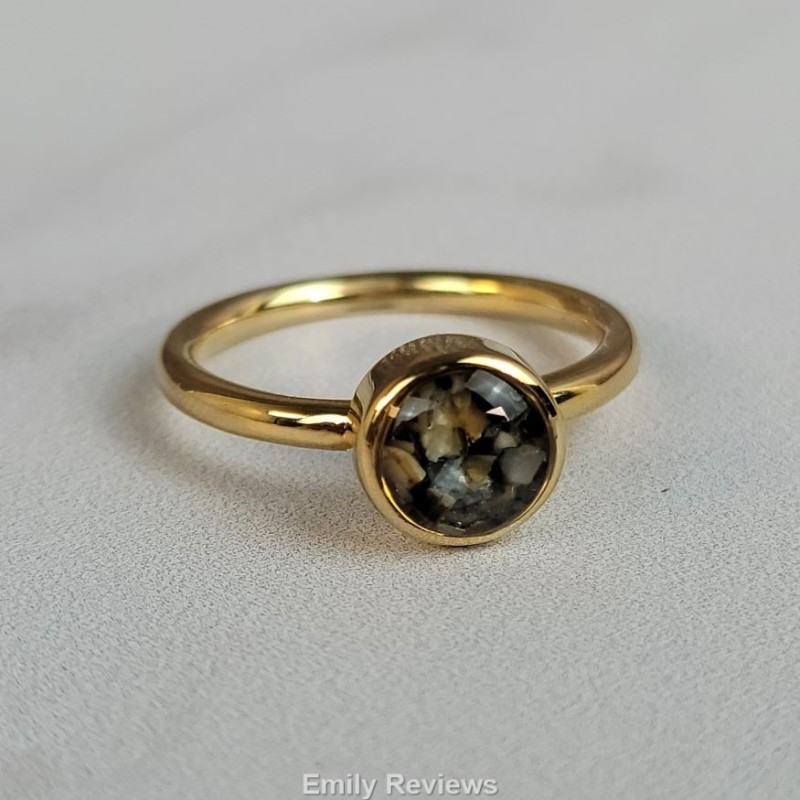 Thank you to Dune Jewelry for providing me with products to facilitate my blog review. All opinions are 100% my own.
Do you have a location that is near and dear to your heart? Perhaps it was a pleasant memory from your childhood, somewhere you once visited or maybe it's a place you hope to visit in the future? Whatever it may be, let Dune Jewelry help you create a customized piece of jewelry that will always remind you of that special place.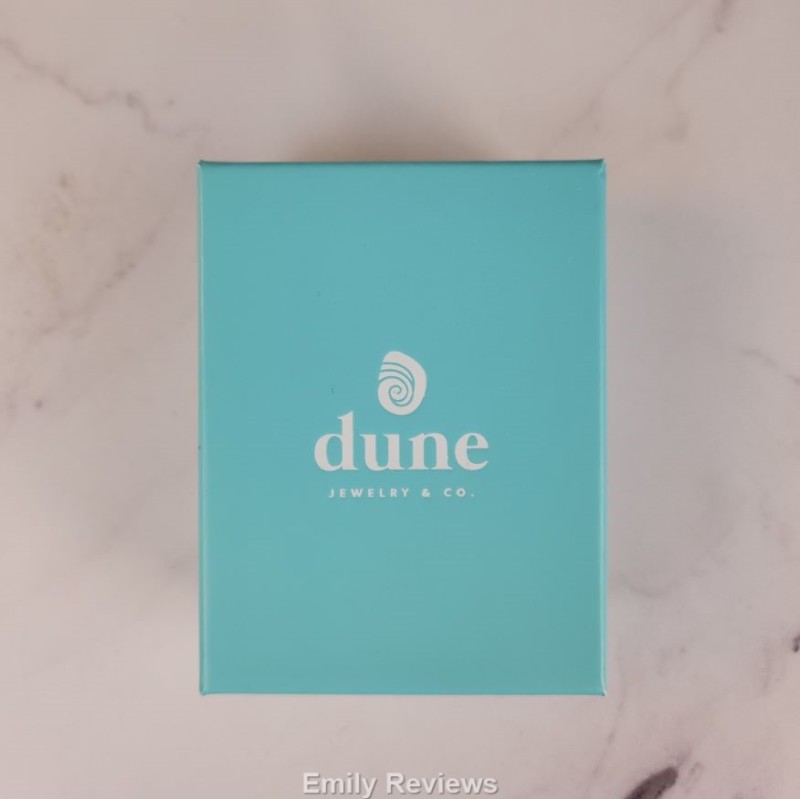 Dune Jewelry specializes in jewelry that is made using unique sand & earth elements. They offer customers a way to create a truly special and unique gift for themselves or someone they love. You can design earrings, necklaces, rings, bracelets, and more.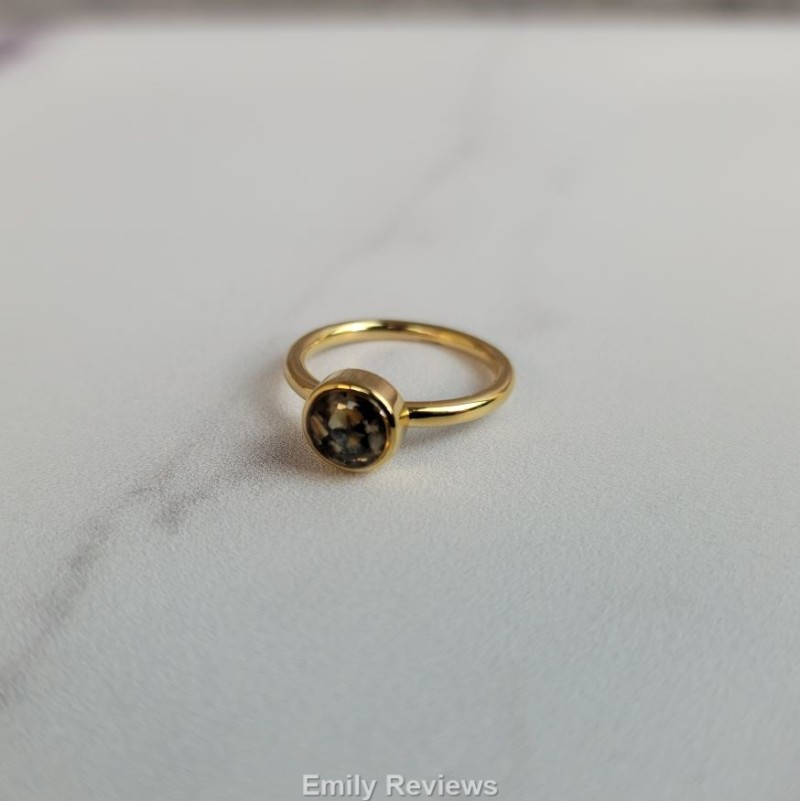 How does Dune Jewelry do this? Well, you make that decision. They can make it either using sand and/or earth elements from the items they have secured from all over the world (over 5,000 to choose from) or you can provide your own special element. Their "Sandbank" of samples includes sand from beaches and ballparks, soil, earth from hiking trails, clay from canyons, flower petals, power stones, golf course grass, and more.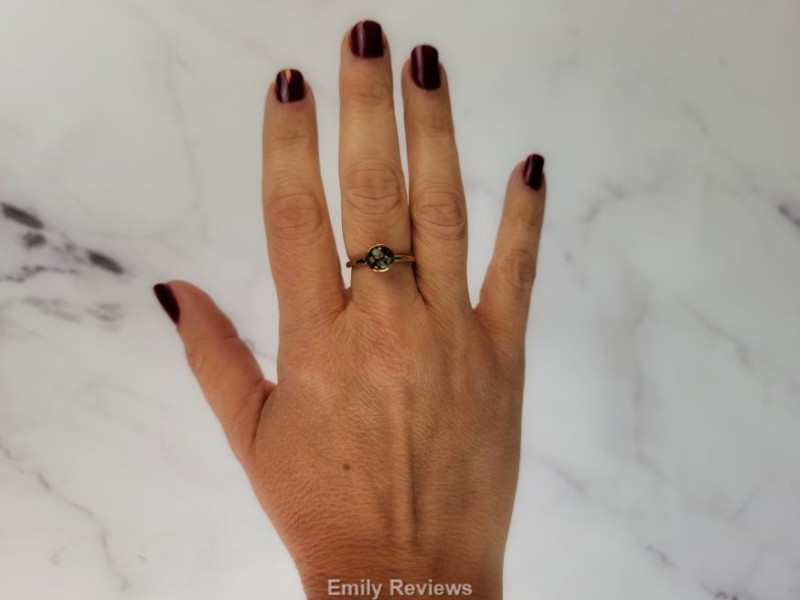 But as I said, you also have the option to send in your special element for a one-of-a-kind design. Maybe you have something you kept from your first date (petal from a bouquet?) and you'd like to gift it to that person in a locket, or perhaps you want to gift to your siblings' jewelry that contains sand from the lake house that your family spent summers at as you were growing up, you're only limited by your imagination.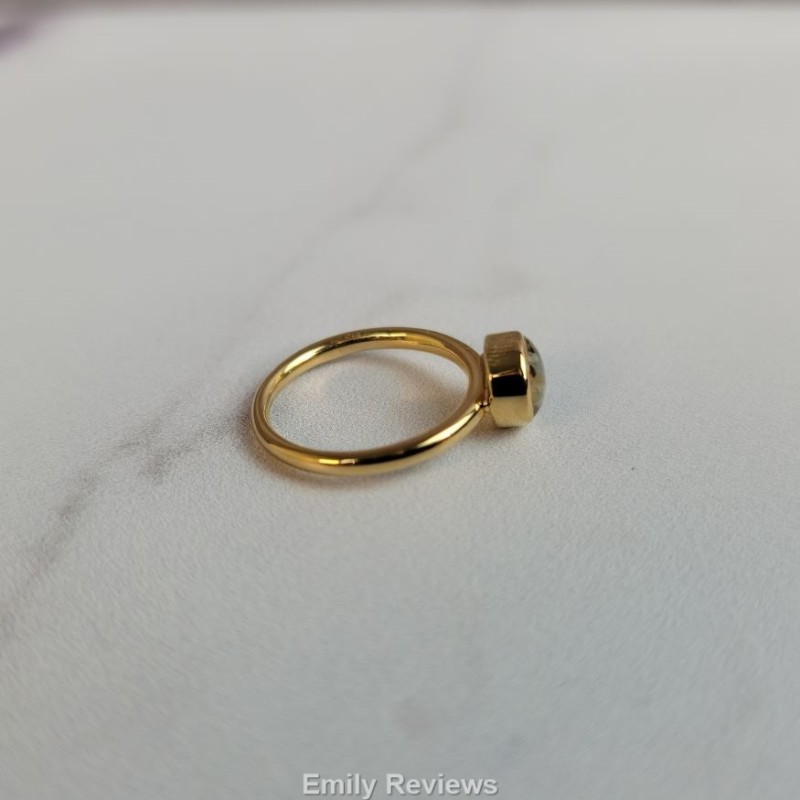 I had the opportunity to customize a 14k Gold Vermeil Round Stacker Ring. The ring is embellished with an 18mm round bezel. I customized the ring with sand from a place that holds special meaning for my family and me. The "stone" has a slight dome shape with a beautiful gem-like polished finish. The band is thick enough to be durable yet thin enough to comfortably stack multiple rings. The 14k Gold Vermeil Round Stacker Ring is available in whole sizes 5-9.
The pieces that Dune Jewelry creates are absolute treasures. They say on their website that they take "tangible pieces of a moment, a memory, or a destination and infuse them into artisan-crafted fine jewelry that will last a lifetime!" I couldn't agree more.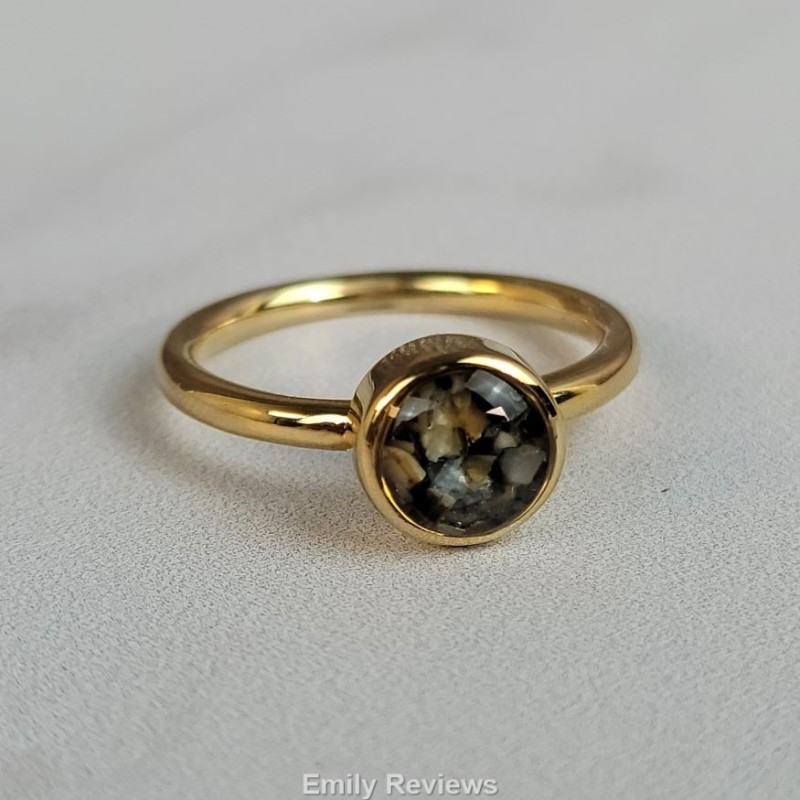 DISCOUNT: Right now, Emily Reviews readers can use the discount code EmilyReviews15 for 15% off your order.
Buy It: Please visit the Dune Jewelry website to see the great selection of products they offer and convenient shopping locations.
Connect: Don't forget to follow Dune Jewelry on Facebook, Twitter, and Instagram for the latest product announcements and special offers.


Hello, my name is Laurie. My family and I live near the Oregon coast. When we aren't at work, in school, or on the volleyball court, we enjoy traveling, cheering for our favorite sports teams, playing outdoors, and checking off items on our bucket list. We are lucky in that both sets of our parents, as well as our siblings and their families, live within an hour of us. We get together often to help one another out, celebrate milestones, and go on adventures together.
This post currently has 5 responses.