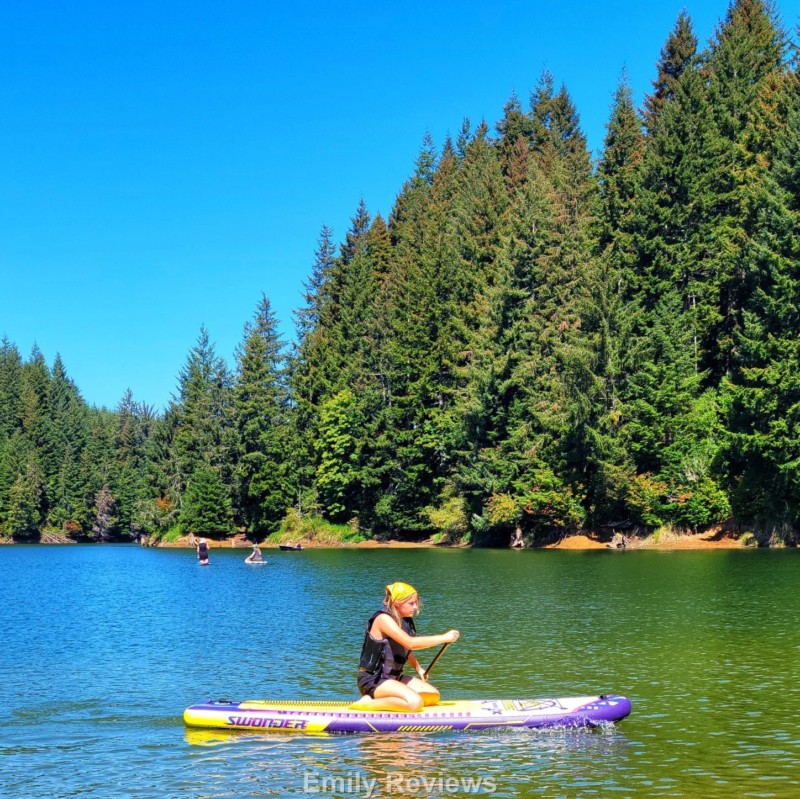 Thank you to Swonder Direct for providing me with products to facilitate my blog review. All opinions are 100% my own.
Our family of four loves to get together and play outdoors whenever possible. One of our favorite things to do is to go camping. Usually, when we camp, we are around a body of water, either a lake or a calm river. We've spent past years floating on tubes and/or rafts and have had great fun doing it. This year, we wanted to knock it up a notch and try paddle boarding. That brought me to Swonder Direct.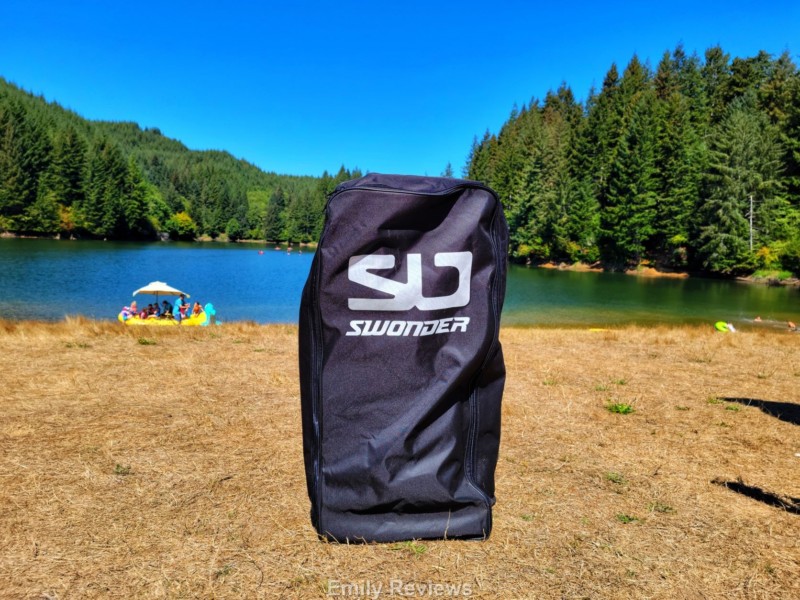 Swonder Direct specializes in all things water so I knew immediately that they would have something perfect for our new adventure. I wasn't disappointed. The 2021 Newest 10′ Cyberpunk Stylish Paddle Board. This 10.6-foot long 32-inch wide inflatable board is made of leak-proof military-grade PVC. Don't let the word "inflatable" scare you. This paddle board has double-layered sidewalls that maintain the shape and ensure that the air is evenly distributed to help with the board's balance. When fully inflated, this board is 6 inches thick.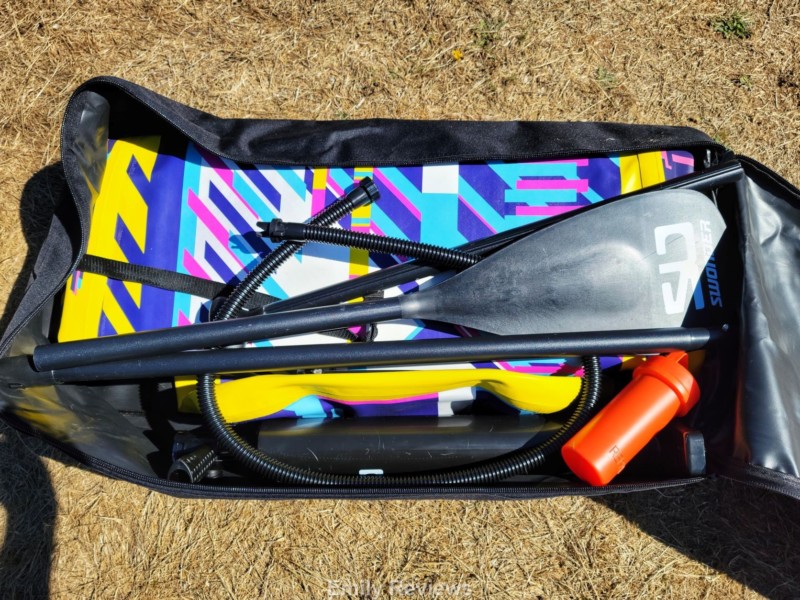 The Cyberpunk Stylish Paddle Board is perfect for beginners because of the non-slip deck and the three fins that are attached to the underside of the board. The center fin is easily installed and uninstalled so you can transport the board from one fun event to the other. When collapsed, the Cyberpunk Stylish Paddle Board fits into the backpack that it comes with…and is only 17.2 pounds so can easily be carried and stored when not in use.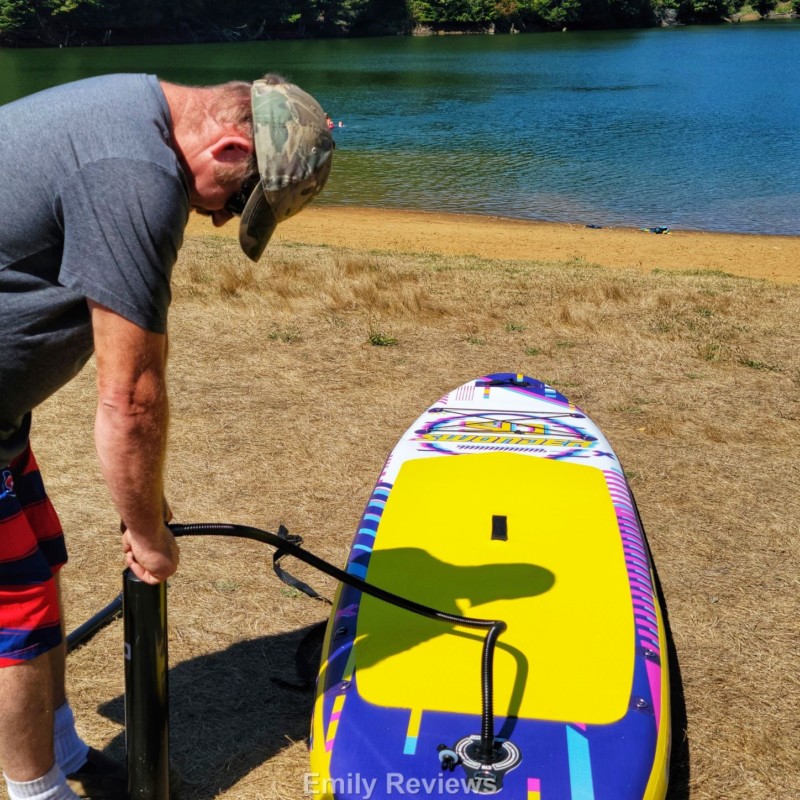 Along with the Board and backpack, the Cyberpunk Stylish Paddle Board comes with a high-pressure hand pump, a 10-foot long ankle leash, and a floating paddle. Should you ever need it, there is also a repair kit provided with the board. Everything you need for a fun day on the water.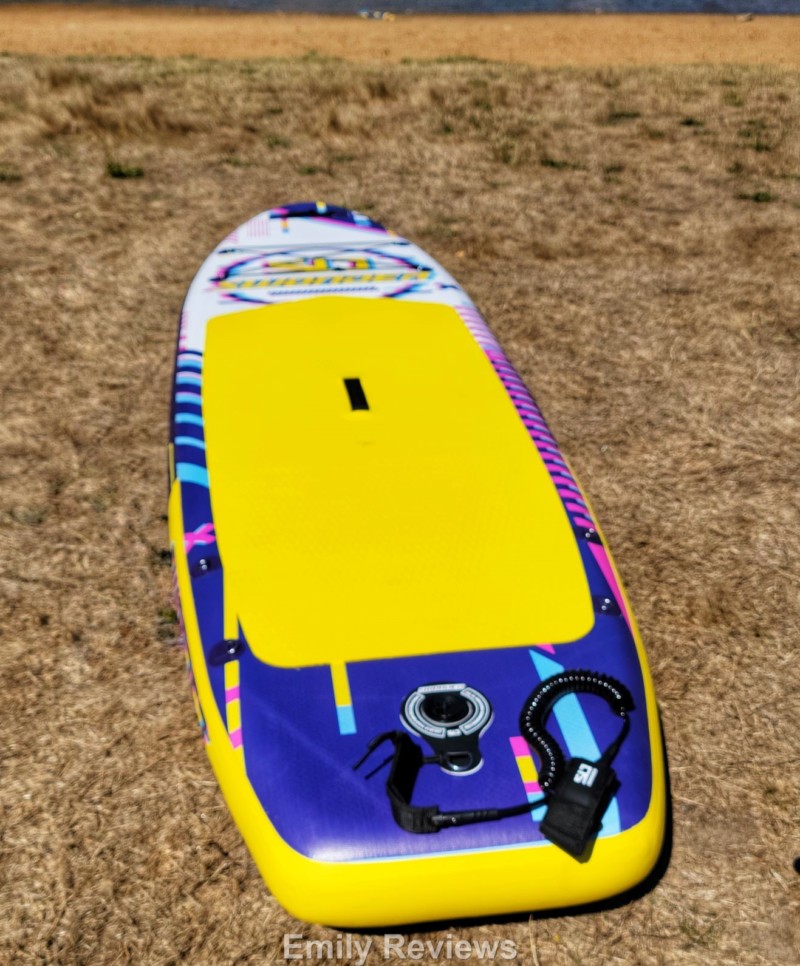 This paddle board is not a flimsy child's toy. It can withstand 275 pounds. Although inflatable, it is extremely durable and performs as well as s rigid paddle board. The fact that it isn't rigid, makes it so much easier to store and transport especially if your body of water is a hike or bike ride away from the campsite.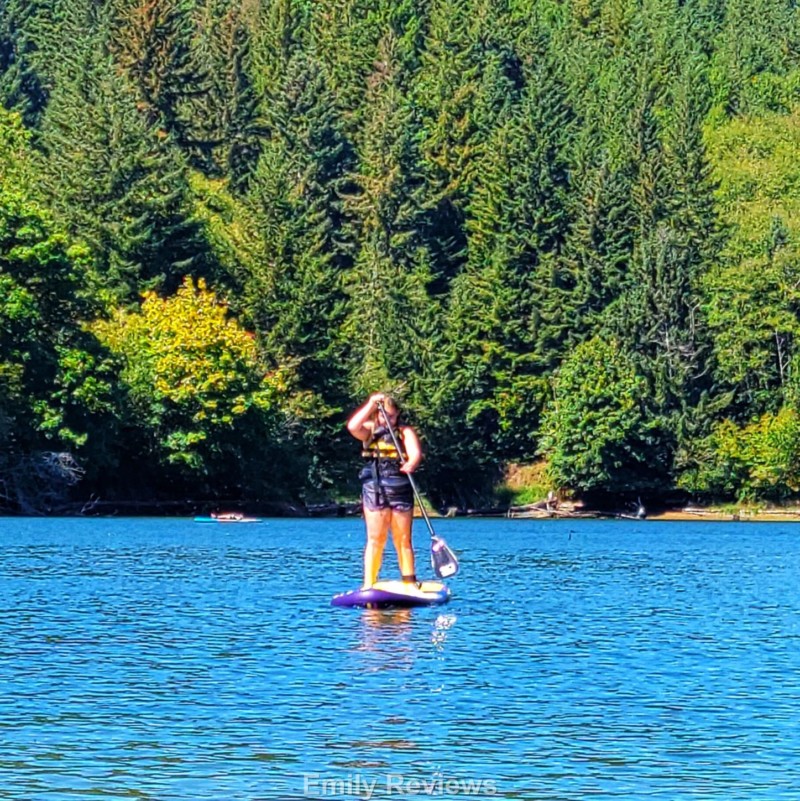 Do yourself a favor. Don't spend another water-sport season without having a Cyberpunk Stylish Paddle Board.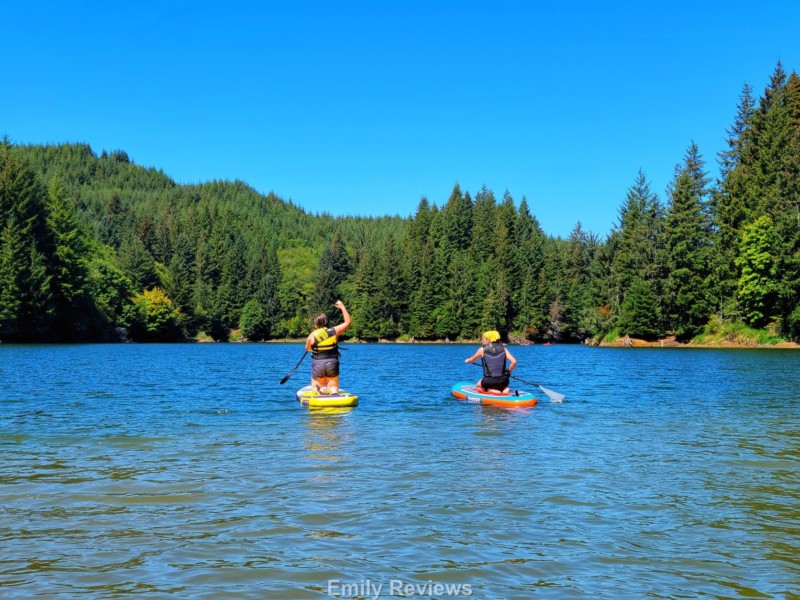 Buy It: Please visit the Swonder Direct website to see the great selection of products they offer and convenient shopping locations.
Connect: Don't forget to follow Swonder Direct on Facebook, Twitter, and Instagram for the latest product announcements and special offers.
WIN IT: One winner will receive a Cyberpunk Stylish Paddle Board from Swonder Direct. This is a US giveaway. It is scheduled to end on 11/15/2021. Good luck!


Hello, my name is Laurie. I have been married to my husband for 16 years. We have two young daughters, ages 15 and 13 years old. My family and I live in Oregon so that means we are just minutes from the beach, mountains, and desert.  We love it here and try to spend as much time outdoors playing as we can. When we aren't outside playing, I enjoy reading, gardening, refinishing furniture, and other crafts.
This post currently has 5 responses.