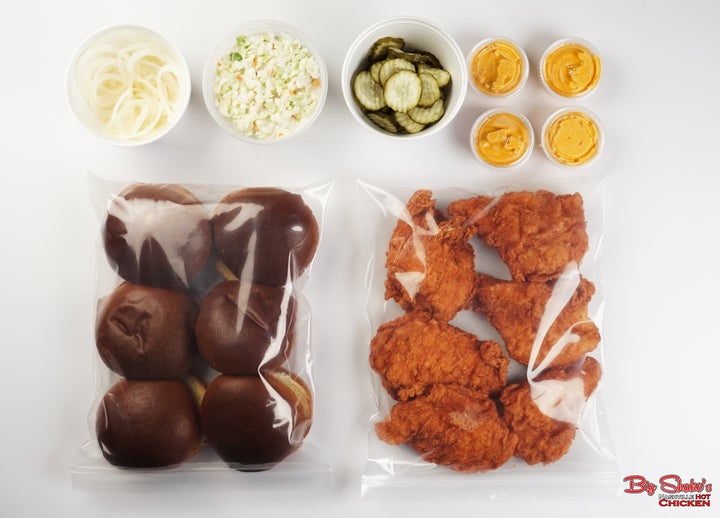 I was sent products from Big Shake's Hot Chicken for review. All opinions are my own.
The city of Nashville Tennesee is well known for their hot chicken. One of the popular restaurants in the greater Nashville area is Big Shake's Hot Chicken. I've never been to Nashville, unfortunately – but I love chicken. I first heard of Nashville hot chicken a few years back, and trying it has been on my bucket list ever since.
While I still haven't had a chance to get to Nashville, I was able to bring a little bit of Nashville to my doorstep here in mid-Michigan.
Big Shake's has started letting people purchase online and have products from the restaurant shipped to their door along with reheating instructions. This can be a great way to have delicious food while staying home even if you're near Nashville. For those of us farther away, it's an awesome way to get to try the restaurant without traveling.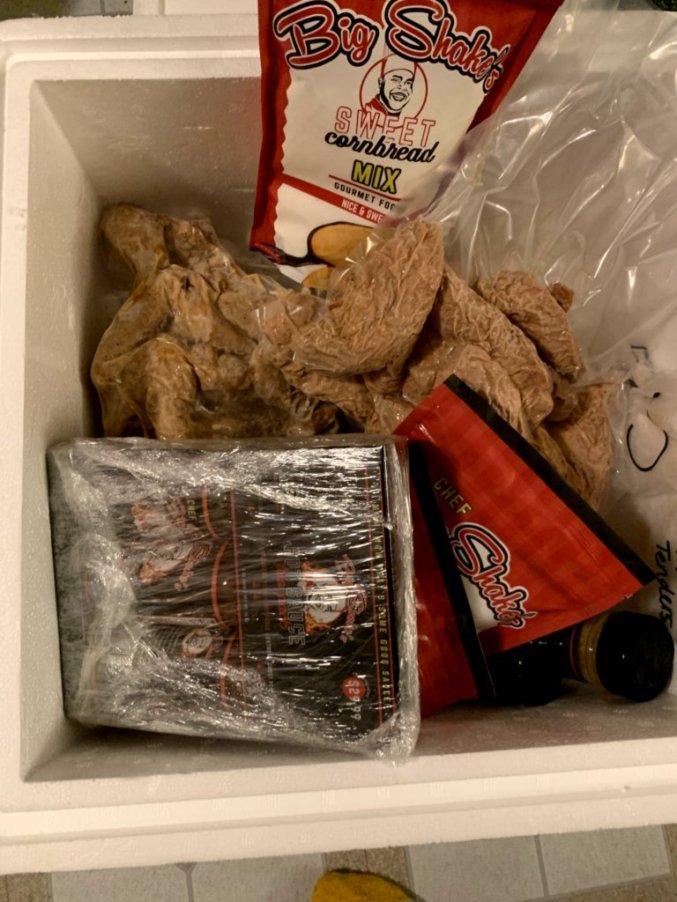 My shipment arrived in a foam cooler. I was sent mild wings, chicken tenders in seasonless and mild, cornbread mix, hot sauce, chicken flour and fish fry. In the box of 3 hot sauces, one of the jars either just broke or exploded from being frozen. Everything else arrived in great shape.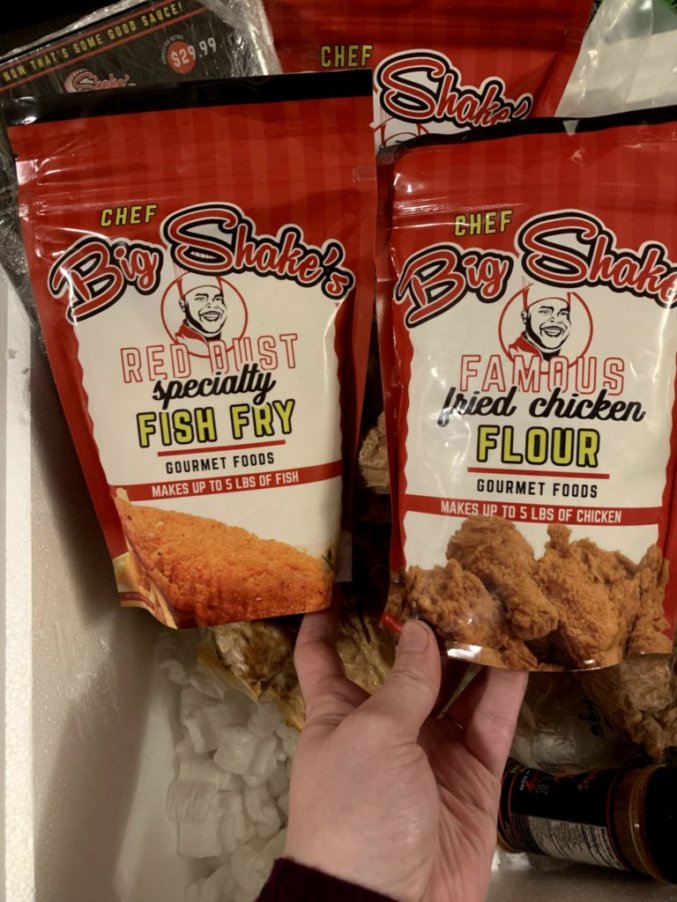 While I love chicken, I usually just buy mixed fried chicken or chicken tenders. I don't think I've ever bought or ordered wings, specifically – which is odd given that I love chicken! Anyway, I was curious to try the wings first. The instructions that came with my shipment didn't have specific instructions for wings, they had instructions for tenders or 'mixed chicken'. I used the mixed chicken instructions, but they were overdone.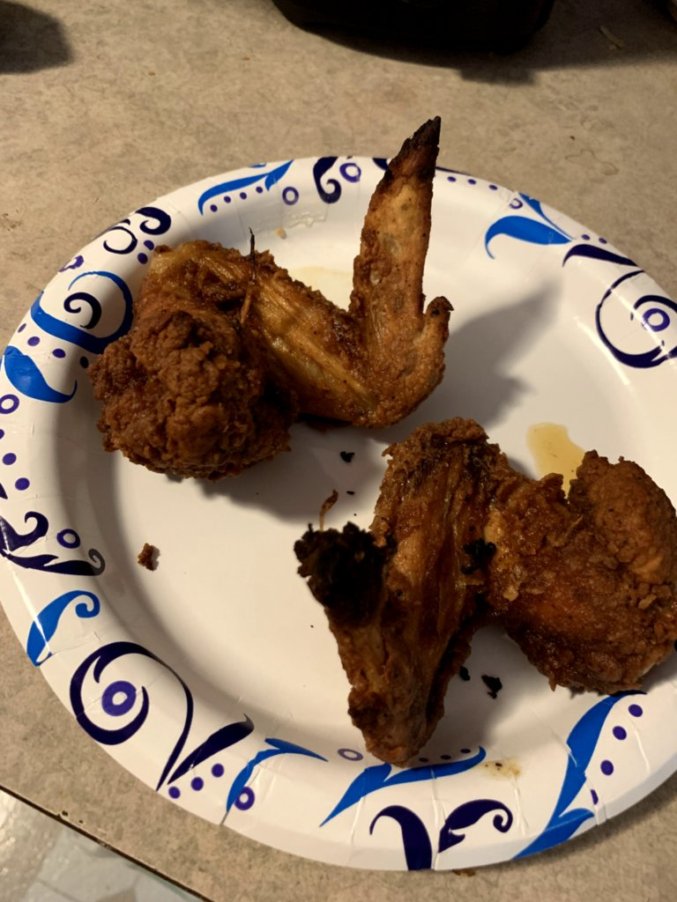 So, if you get wings, I'd recommend cooking them less than the time suggested for mixed chicken. I think about 12 minutes rather than 15-17.
Anyway, I recognize that they were a little burnt in my photo – but they still tasted so good! The flavor isn't just in the breading but is really throughout the meat as well. These are definitely not 'hot' chicken, but they are very flavorful. They're so good that I had to force myself to not eat them for lunch and dinner every day until they were gone!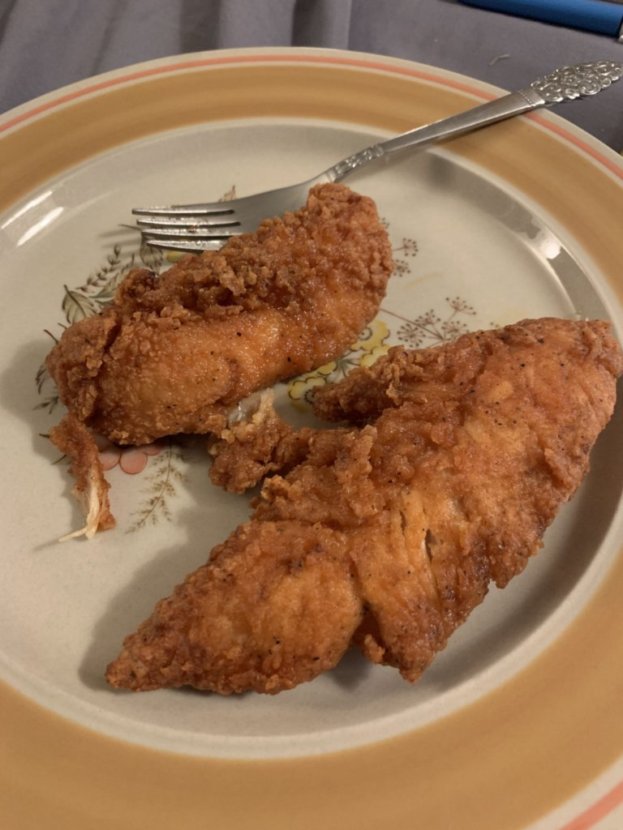 Next up I tried the mild chicken tenders. These had a pretty similar flavor to the wings, they just had more white meat, as you would expect for a tender vs a wing. Like the wings, the flavor was spot-on for me. Far from what I would call 'hot' but the seasoning is really great. If you know someone who says they don't like chicken because it's so plain? Have them try these!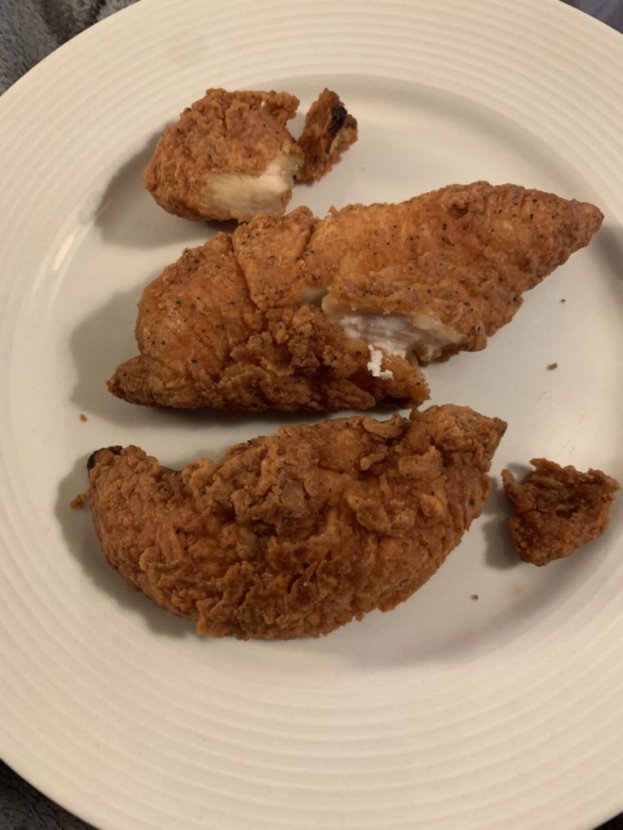 Last, I tried they were my least favorite, to be honest. They weren't bad, but they're just…well, plain! I had gotten spoiled by the seasoning in the other chicken. Still, these would be great to add to your order if you have a child or someone else in your household who prefers straightforward chicken strips.
Seems how I was sent seasoning salt and hot sauce, I decided to try those on the seasonless chicken to see if that made them more appealing to me. I pulled out three pieces of chicken to cook together, each seasoned a different way. I had never tried to season chicken that was already breaded before, so I had no clue how this would turn out.
It definitely wasn't as good as the pre-seasoned chicken tenders, but it did help to add some heat and make them a bit more enjoyable for me. So, if you order and decide you don't love the heat level isn't up to par for you, try adding some of the hot sauces or seasonings!
I haven't yet tried the remaining items that we were sent. I think we'll try making homemade chili and will use the corn bread as a side for that! I like how some of their items can be used for more convenient at-home cooking, while others (like their chicken and pre-made sides) work to make an at-home-dinner-out feeling experience.
These are just a few of the offerings available from Big Shake's. Check out their website to see their full selection or to order.
Buy it: ShopBigShakes.com.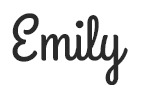 Hi there! I am Emily Evert, the owner of Emily Reviews. I am 28 and live in a small town in Michigan with my boyfriend Ryan and our two pugs. I have a large family and I adore my nieces and nephews. I love reading memoirs, and learning about child development and psychology. I love watching The Game of Thrones, Teen Mom, Sister Wives and Veep. I like listening to Jason Isbell, John Prine, and other alt-country or Americana music. I created Emily Reviews as a creative outlet to share my life and the products that I love with others.
This post currently has 7 responses.