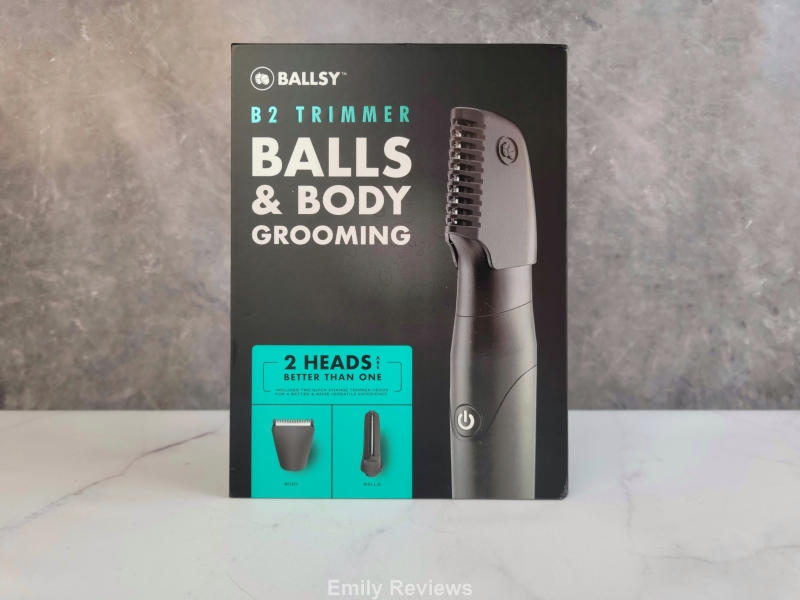 Thank you to Ballsy for providing me with products to facilitate my blog review. All opinions are 100% my own.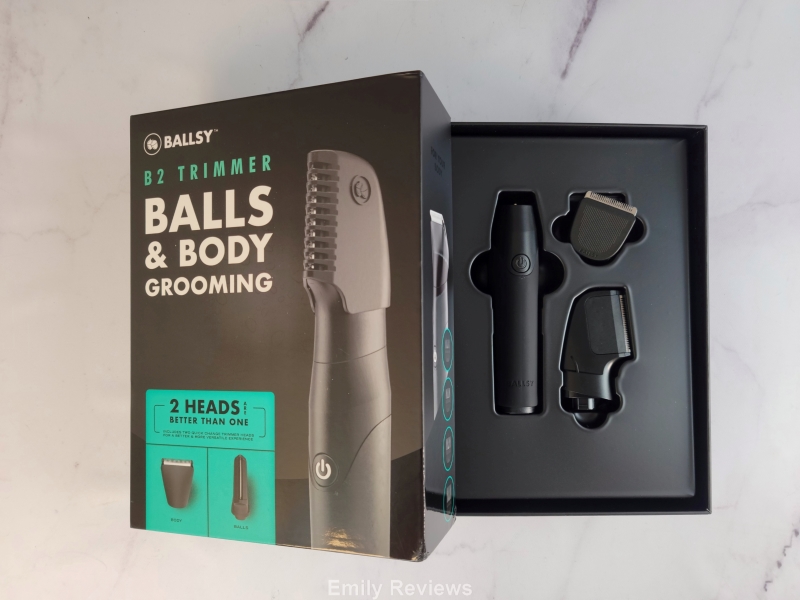 My husband prefers to receive practical gifts over any other kind of gift. When I was asked to review the NEW Ballsy B2 Trimmer, I knew that would be a gift he would appreciate receiving for his birthday last month.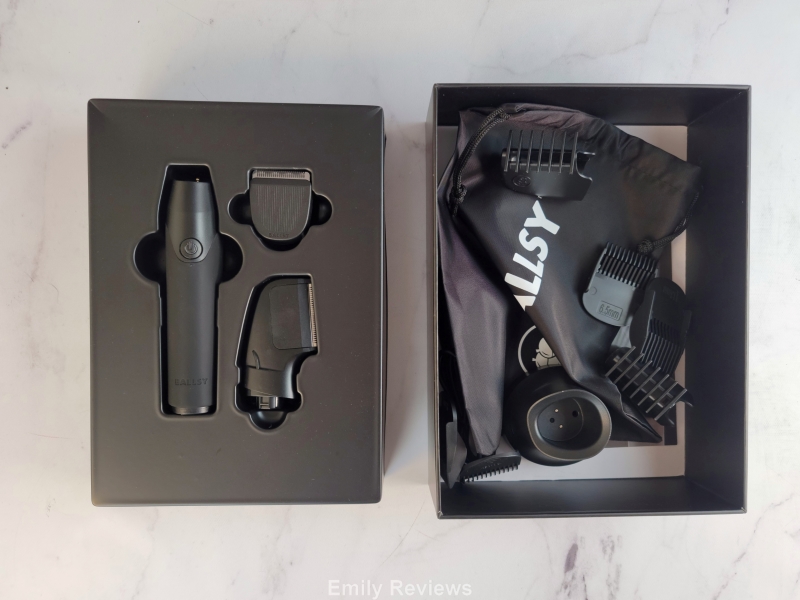 Bally's B2 Trimmer comes with everything he will need to remove or trim the hair from his head down to his toes. The cordless trimmer comes with two trimmer heads, one for horizontal trimming and one for vertical.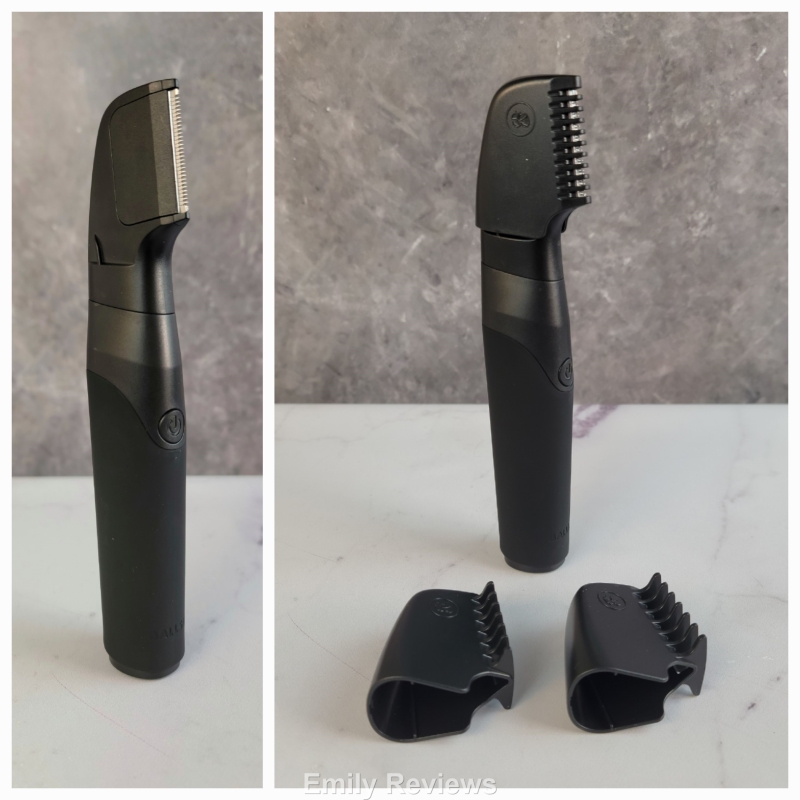 The vertical head is perfect for navigating angles and uneven surfaces. The squared blade helps avoid nicks, cuts, and snags. The horizontal head has a ceramic blade that is great for a close, clean shave. Bally's B2 Trimmer set also includes an assortment of seven different length guard attachments, a charging base, and a nylon storage/travel bag.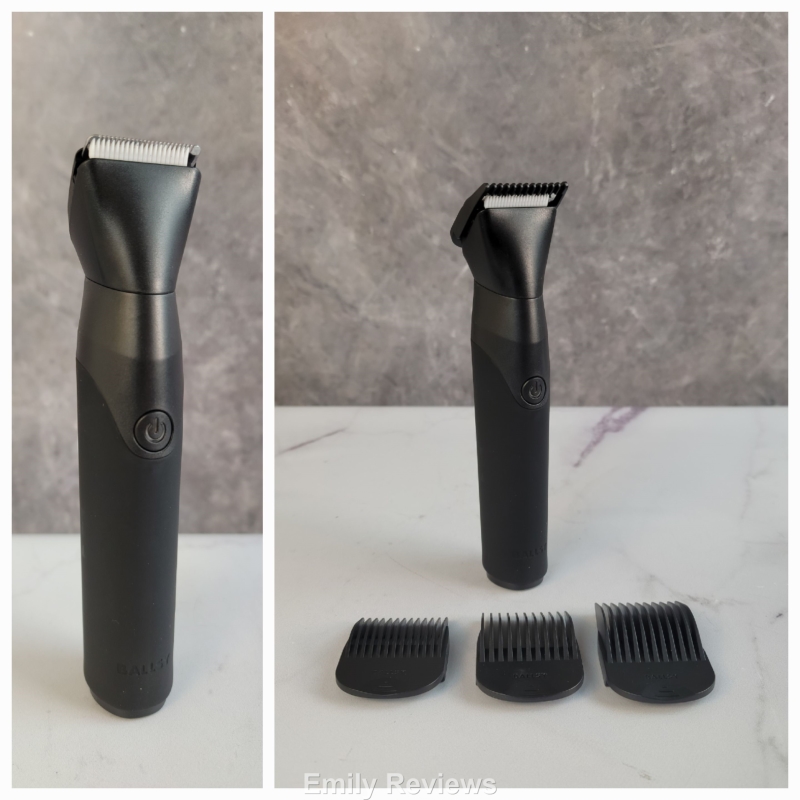 My husband seemed to like the B2 Trimmer upon opening it. He said he thought it was neat that it did both verticle and horizontal trimming. He also thought it was nice that the B2 Trimmer is waterproof so he can feel free to use it in the shower. After a couple of uses, I asked my husband what he thought. He said he liked the B2 Trimmer. He said the size and design made it easy to use.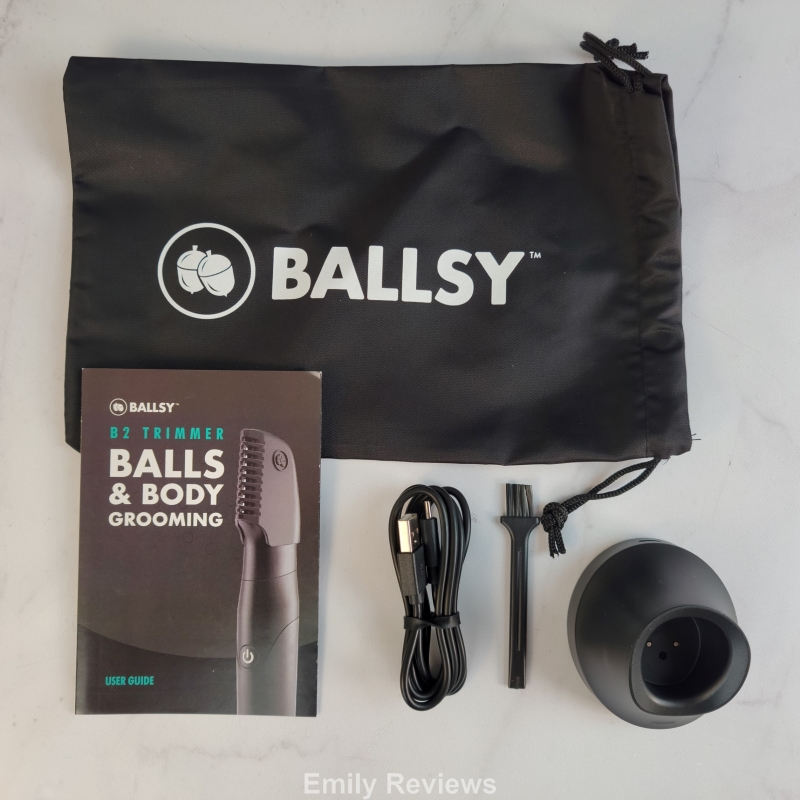 For the last twenty years, I have been cutting my husband's hair. During his last haircut, I decided to try the B2 Trimmer to clean up his neckline. I was impressed with how close I was able to trim his hair. I felt like I was able to get a closer trim with the B2 Trimmer than I am with our full-sized hair clippers. It also made blending his hair easier.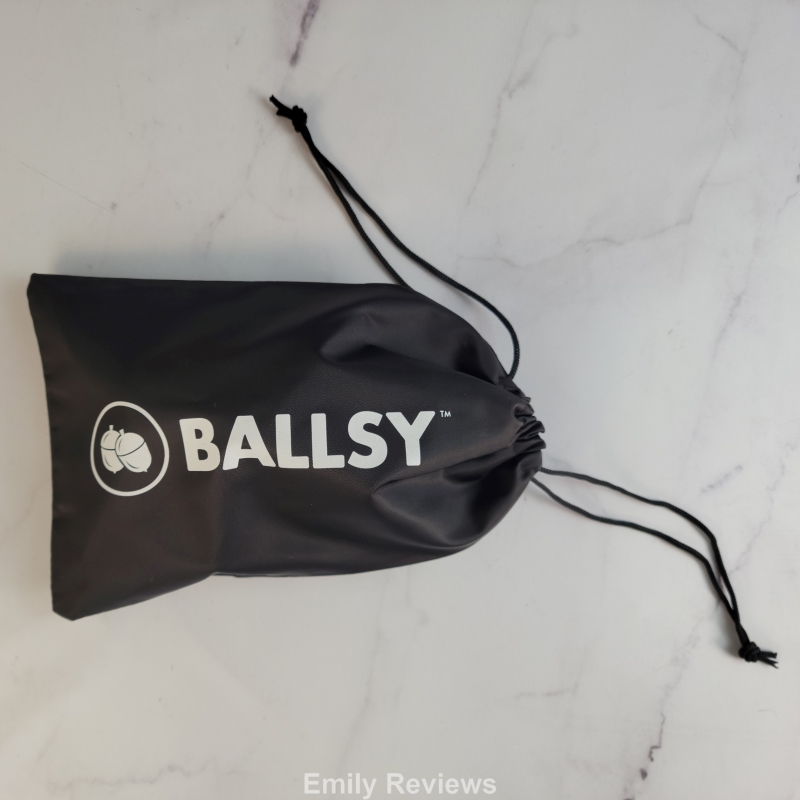 If you are in the market for a body trimmer or looking for a men's gift, I suggest Bally's B2 Trimmer.
Buy It: Please visit the Ballsy website to see the great selection of products they offer and convenient shopping locations.
Connect: Don't forget to follow Ballsy on Facebook, Twitter, and Instagram for the latest product announcements and special offers.


Hello, my name is Laurie. I have been married to my husband for 16 years. We have two young daughters, ages 15 and 13 years old. My family and I live in Oregon so that means we are just minutes from the beach, mountains, and desert.  We love it here and try to spend as much time outdoors playing as we can. When we aren't outside playing, I enjoy reading, gardening, refinishing furniture, and other crafts.
This post currently has 10 responses.