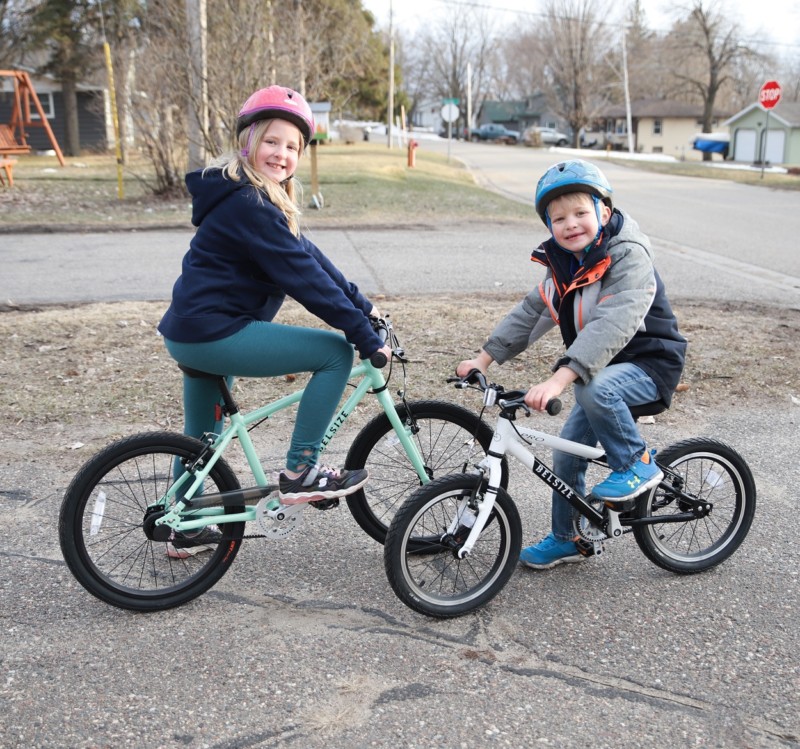 Thanks to Belsize Bikes for sending me these great bicycles! As always, all opinions are my own.
As spring approaches here in Minnesota, we've finally been able to spend some enjoyable time outside! We still have a little snow but have hope that it will melt within the next few weeks and that we won't get anymore (crossing our fingers and toes). While we cleaned out our garage for the spring, we realized both kids were in need of new bikes. I've partnered with Belsize to share why they'll make the perfect Easter/spring gift for your kids!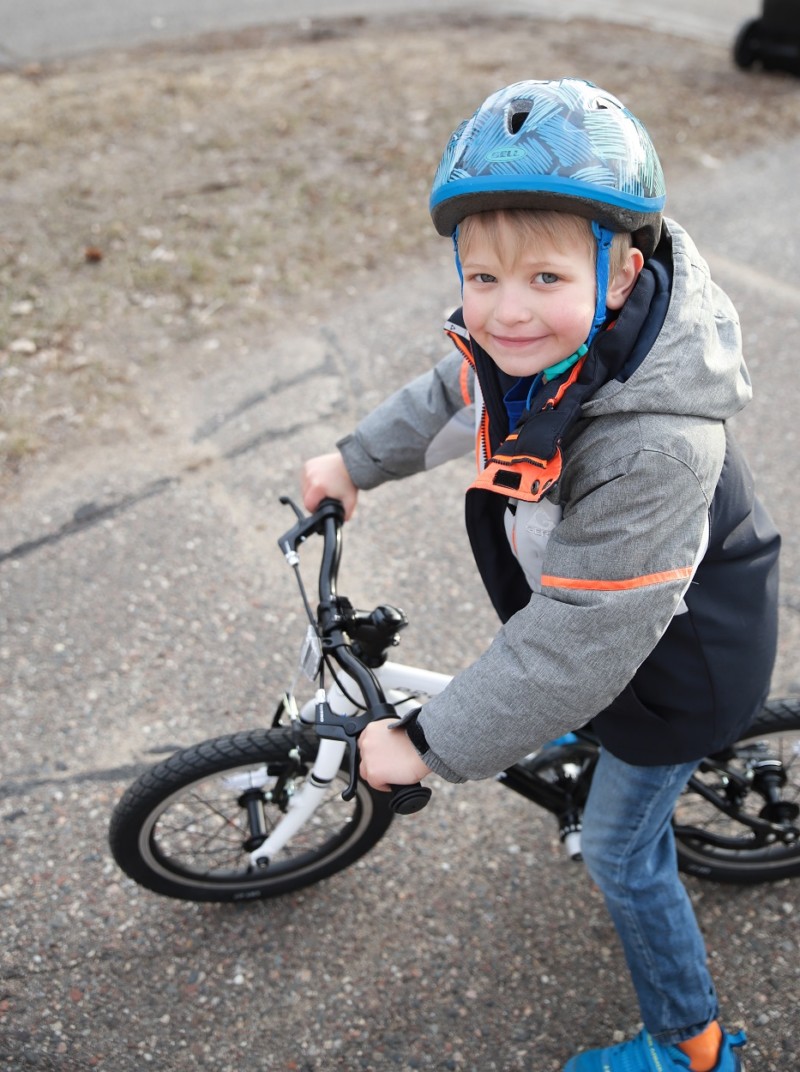 Our kids absolutely love family bike rides. We live just blocks from the Wobegon Trail in Minnesota, which you've probably heard of if you've listened to Garrison Keillor! Family bike rides are an important part of our evenings all summer long, and so are having great bikes that are easy for the kids to handle. Belsize Bikes are extremely lightweight which is one of the things that makes them a great option.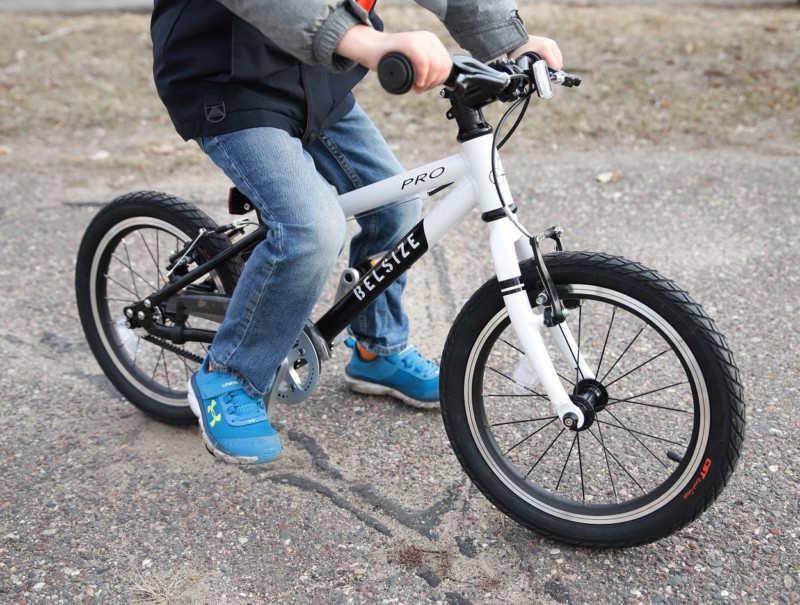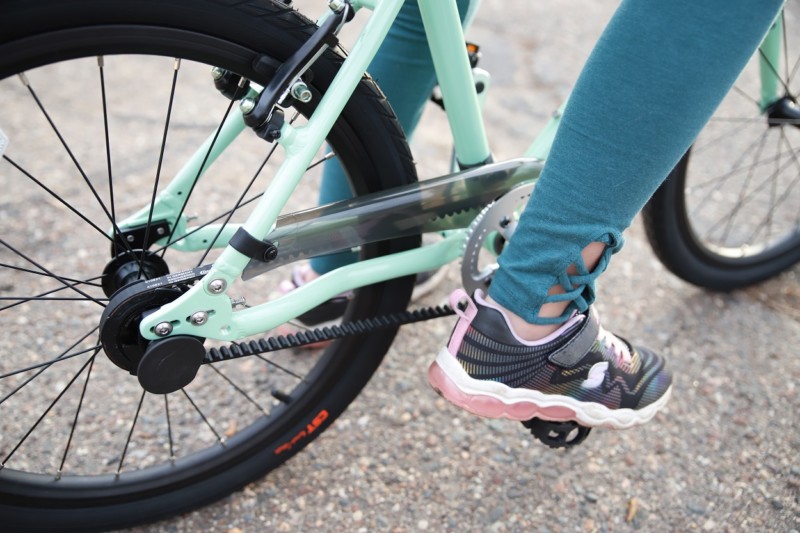 The bikes were easy to assemble out of the box and it took my husband just under an hour total. As he was building, he pointed out that the bikes have a belt-driven system rather than a chain, which is such an awesome feature! I think all of us have had a bike ruined by the chain rusting at some point and we don't need to worry about that with these bikes. It provides an ultra-smooth, silent riding experience and removes the need to switch gears, even when going up hills.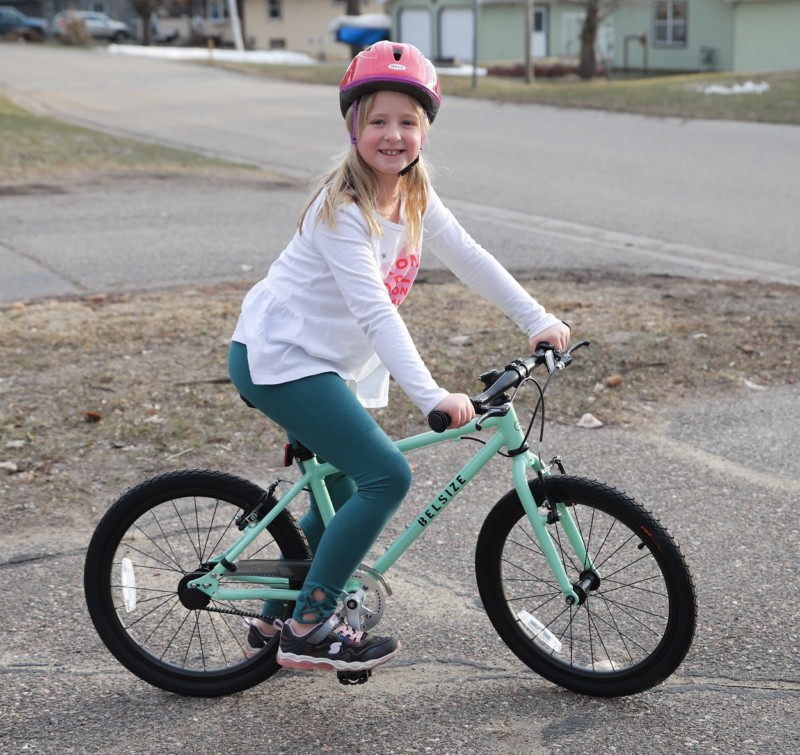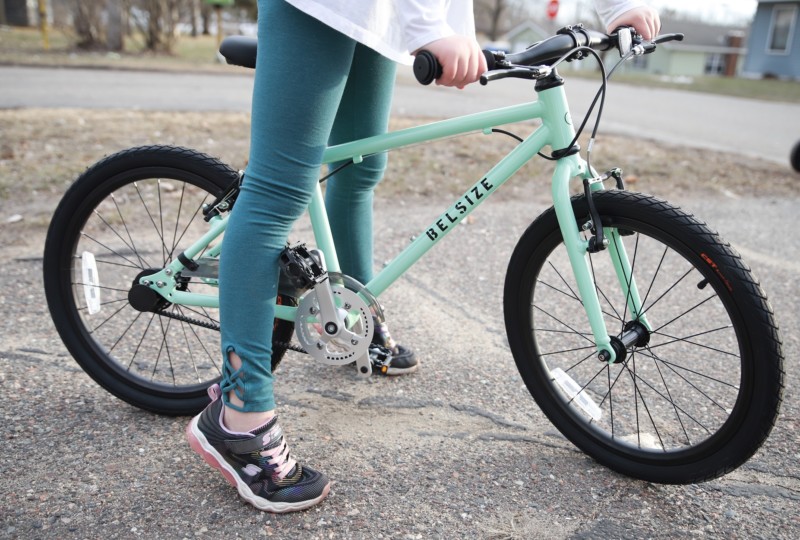 For our daughter we chose the Mint Green 20-Inch Bike which is for kids 7-10, or 45-54 inches tall. Initially I was concerned about how low the handlebars seem to be, but she prefers riding this way. If your child prefers a higher set of handlebars, though, you can purchase an extender. The seat is also adjustable and she says it's very comfortable. Compared to her old bike, it's very lightweight too, which makes maneuvering it simple for her.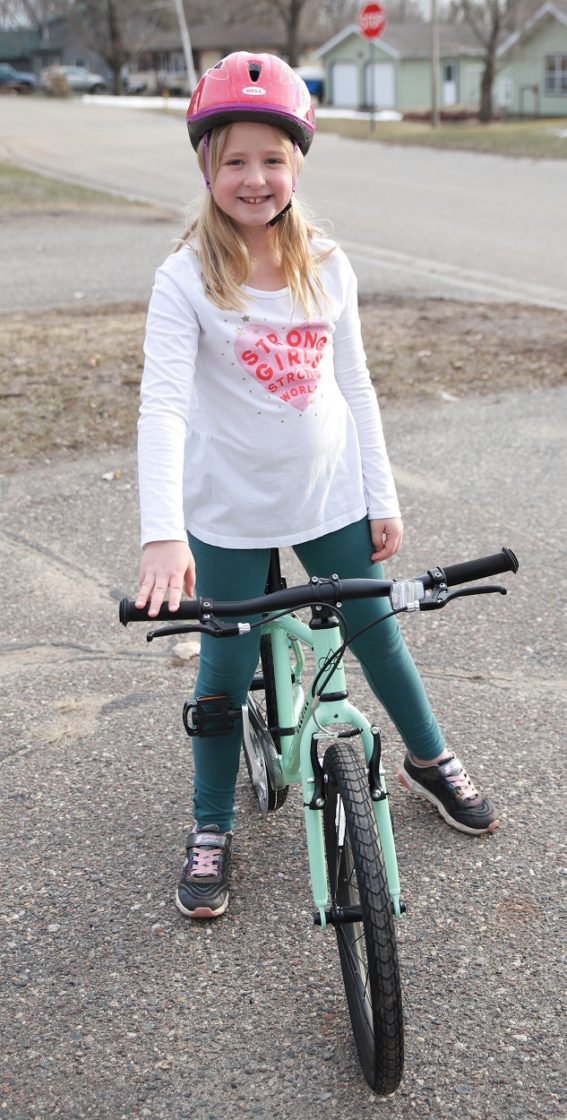 Our son picked out the Cookies and Cream 16-Inch Pro Bike for ages 3-7 and 41-47 inches tall. This bike is similar to the 20 inch but Belsize Bikes made the frame thicker to increase stability and durability for new riders. The belt system on the Pro is also upgraded to a Gates rubber belt, the gold standard in the industry. Like the 20-inch belt, it's grease and rust-free and requires very minimal maintenance. The hand brakes are easy to use, even for our son who is just learning to ride without training wheels.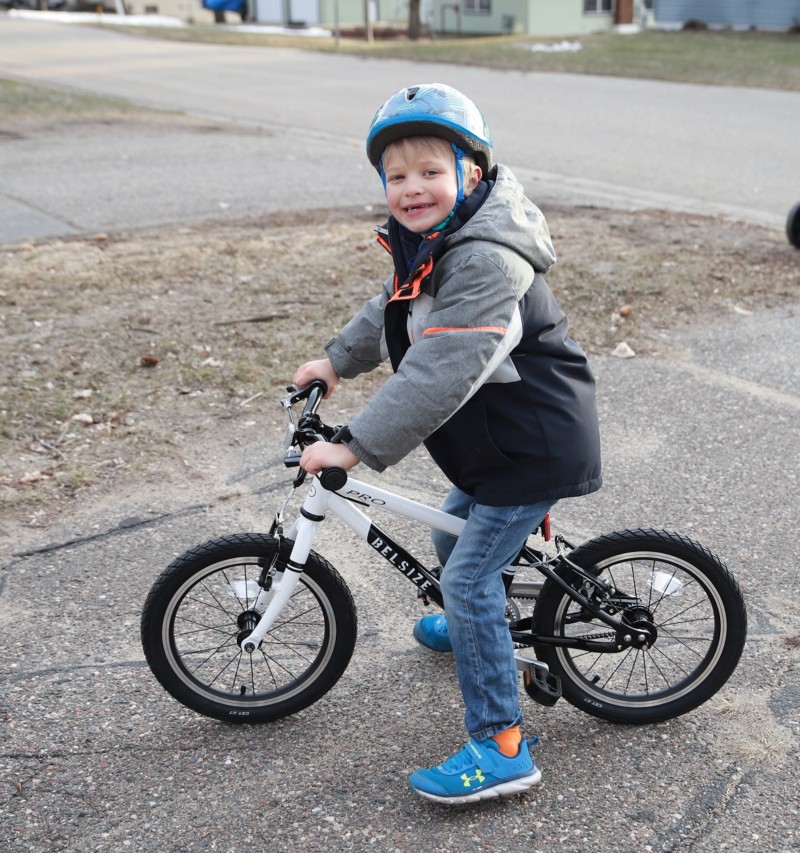 Overall our kids love these bikes! They're so excited to hit the trail and start our family bike rides again. I'd highly recommend Belsize Bikes, especially since Easter is right around the corner and they'd make fantastic gifts.
Buy them: Belsize
Win: FIVE lucky readers will take home a $100 gift card to Belsize Bikes! This is a US giveaway ending 4/10/2022. Enter using the form below, and good luck!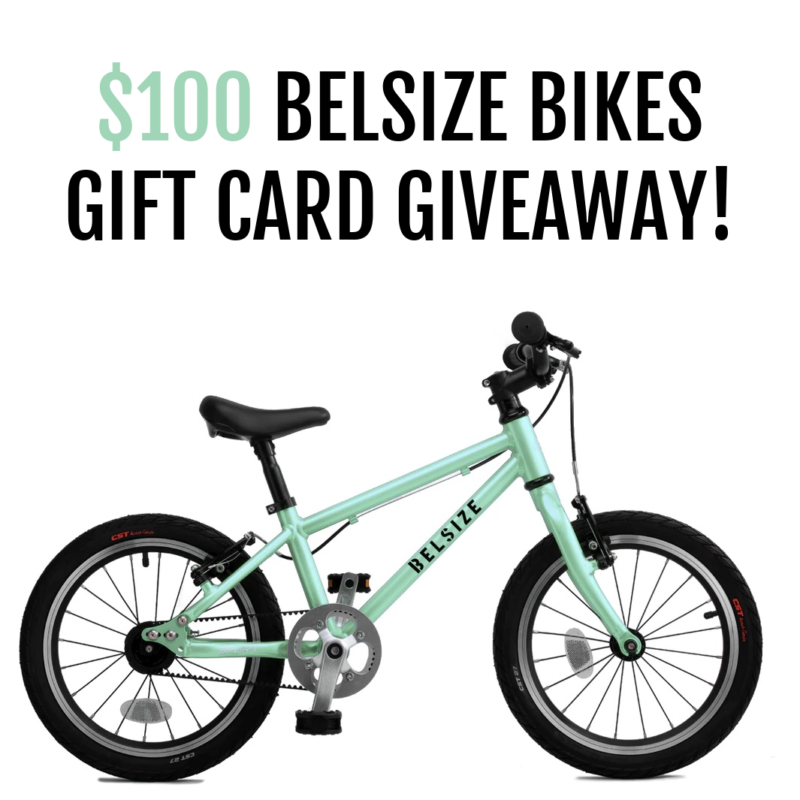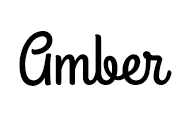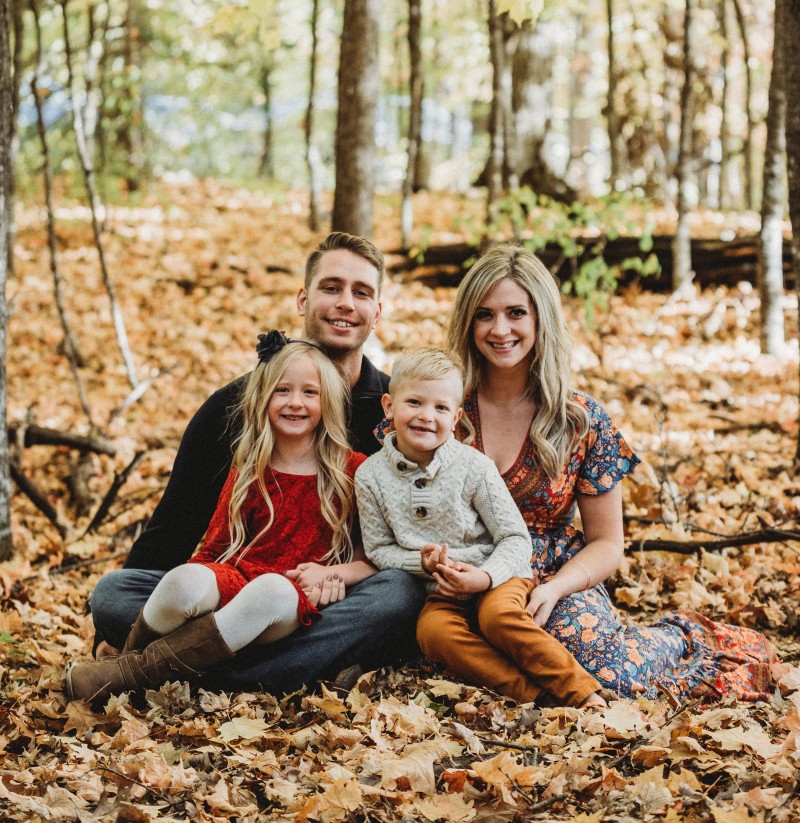 Hi there! I'm Amber, a 34 year old wife and mom of two from central Minnesota. I love to be outside with my family anywhere the weather is warm (which means I spend half the year freezing). We're a homeschooling family that loves to travel as often as possible! When I have a spare free moment, I love to read, take photos, and scrapbook. I'm interested in anything that makes life more fun; I also love socializing and sharing about my favorite products!
This post currently has 4 responses.