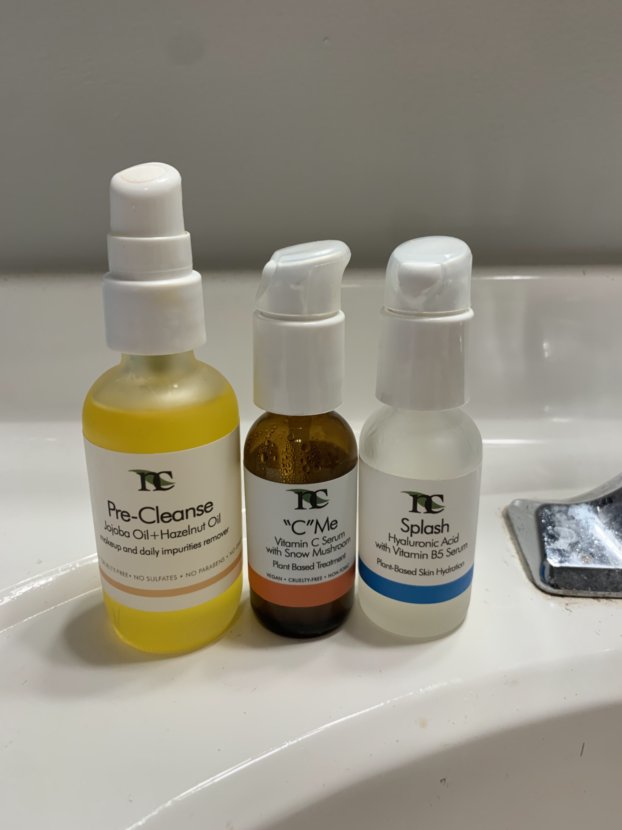 I was sent products from Natura Culina for review. All opinions are my own.
One of my goals this year is to work on taking better care of my skin. I'm in my 30's now, and my skin is pretty dry so I've been trying to focus on keeping it more moisturized.
I've also been working on improving my makeup skills. I wasn't interested in makeup as a preteen or teen, so I skipped over the period in life where most girls learn about makeup. That's left me feeling awkward/uncomfortable about trying to learn it as an adult, but in recent months 've decided I need to get over feeling weird about it. There's nothing wrong with learning late, right?
However, I've quickly found that wearing makeup (Especially foundation) on dry skin isn't a good match. If your skin isn't well moisturized, your foundation will look patchy and rough. I've been working on these issues with help from Natura Culina products!
I was sent three products. "C" me vitamin-C serum, splash hyaluronic acid serum, and pre-cleanse.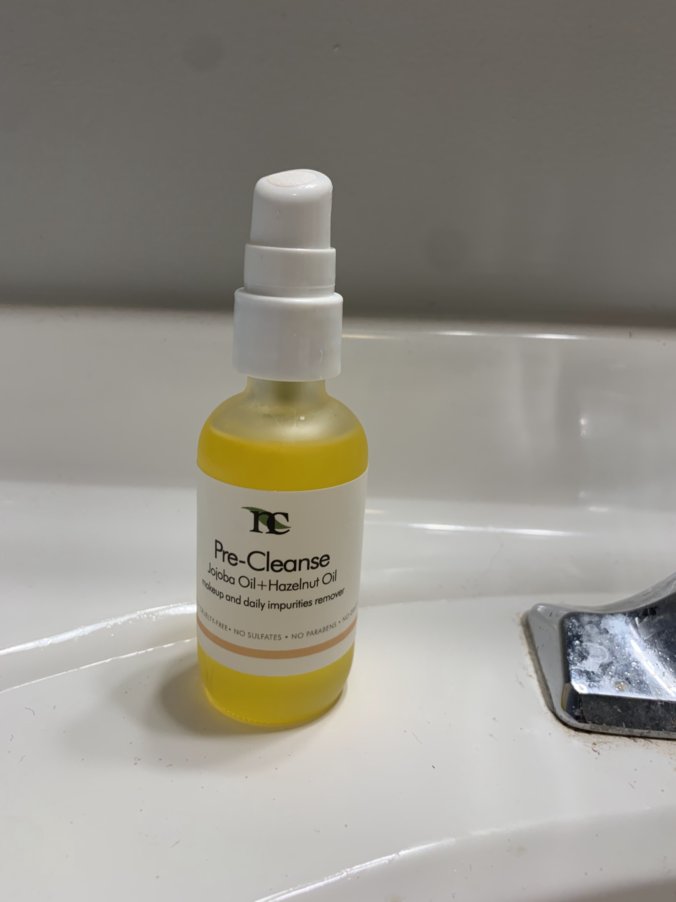 The pre-cleanse is designed to be used before your facial cleanser. It's oil-based, and is especially good to use if you're going to be washing makeup off your face. It has jojoba oil and hazelnut oil which work together to purify and moisturize your skin before you wash. I feel like using this before washing my face (especially when I have makeup on) helps to gently start the cleansing process without being as harsh on my skin.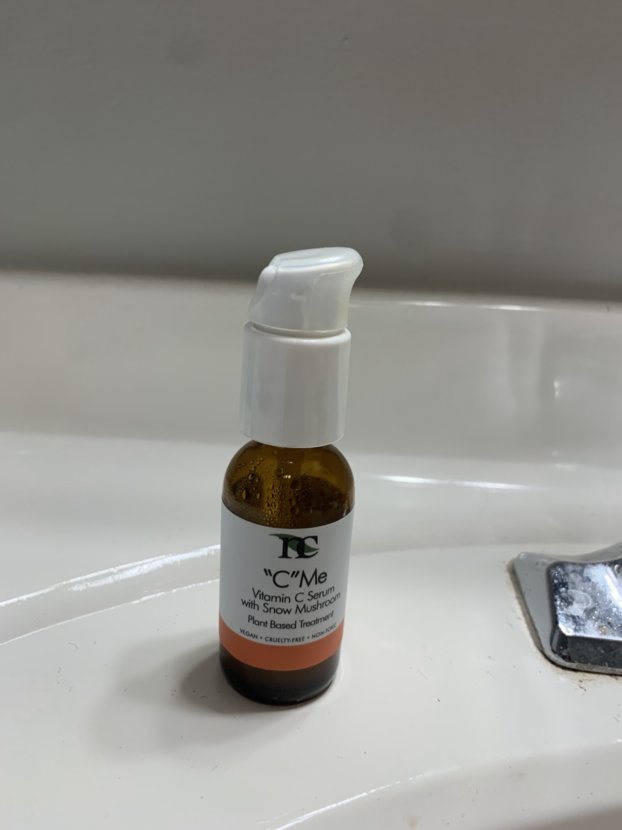 I've been using the "C" me vitamin c serum as part of my evening skincare routine. I had read that vitamin C is a great product for improving discoloration or hyperpigmentation. I have a prominent jaw that is sort of up-turned,, and a rather full lower lip that is downturned. This combination means that my lower lip and chin actually touch each other when I Talk or make certain facial expressions. Weird, right?
It's not just strange, but it's also a bit of a problem for my skin. In the same way that we can get breakouts if we touch our face with our hands too much, I can get breakouts on my chin from my lip coming into contact with my chin too much. I don't really get acne, but the area gets a bit irritated and dark at times. I like to use this vitamin-c serum on that area to assist with the discoloration.
The serum smells citrusy and goes on really smooth. I find it really enjoyable to use thanks to the lovely scent!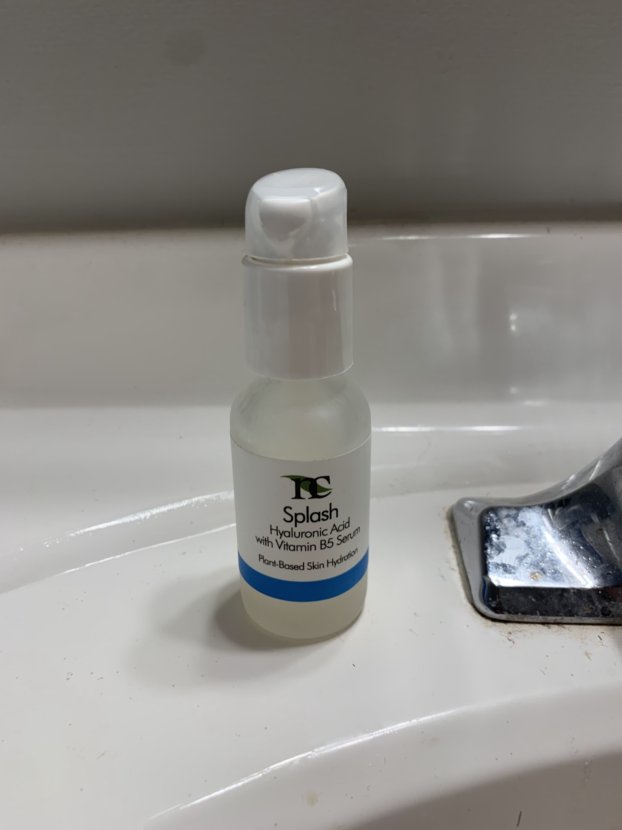 I've been using the hyaluronic acid in my morning and evening skincare routines. Hyaluronic acid is an ingredient found in many skin care products as it helps keep your skin moisturized by locking water into your skin. I love how Natura Culina offers hyaluronic acid on its own because you can add in to your routine for extra moisture retention!
It goes on the skin really smooth and silky. I wash my face, use the hyaluronic acid and then use my moisturizer on top to help lock the hyaluronic acid in.
I've been happy with all three products from Natura Culina. If you're looking to work on your skincare routine, I'd recommend checking them out. They have way more skincare products than just these three!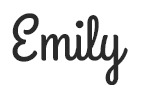 Hi there! I am Emily Evert, the owner of Emily Reviews. I am 28 and live in a small town in Michigan with my boyfriend Ryan and our two pugs. I have a large family and I adore my nieces and nephews. I love reading memoirs, and learning about child development and psychology. I love watching The Game of Thrones, Teen Mom, Sister Wives and Veep. I like listening to Jason Isbell, John Prine, and other alt-country or Americana music. I created Emily Reviews as a creative outlet to share my life and the products that I love with others.
This post currently has 7 responses.