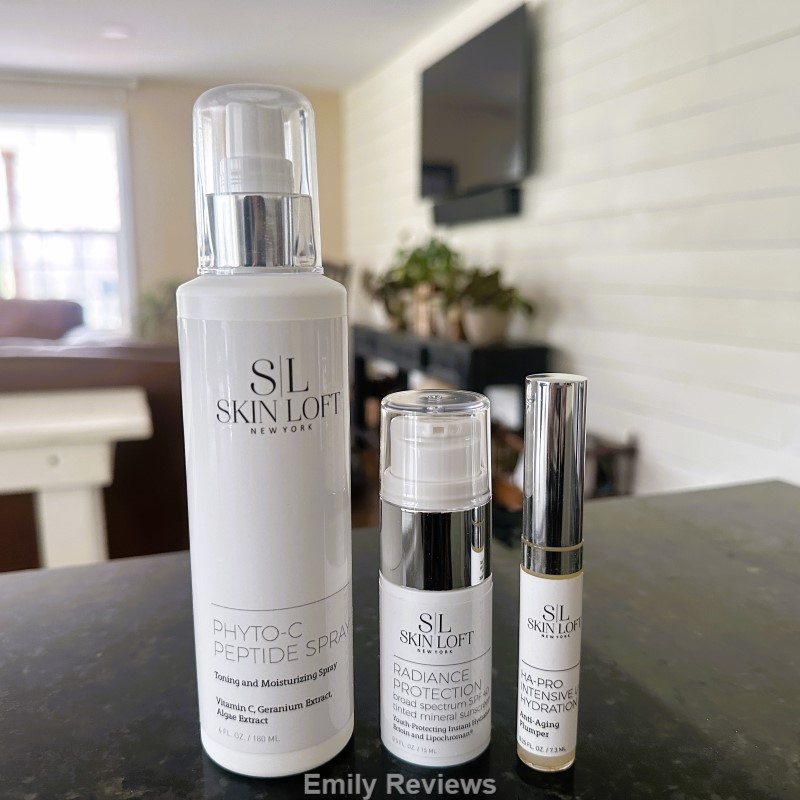 Thank you to Skin Loft for providing me with products to facilitate my blog review. All opinions are 100% my own.
Having healthy skin has many benefits beyond the obvious. Healthy skin not only glows but also feels nice to the touch and makes us feel more confident. Whether we find ourselves in group situations or just looking in the mirror, having healthy skin can greatly improve our mindset, increase our energy, and make everything just that much better… and with Skin Loft products, this is not only easy to do but also fun.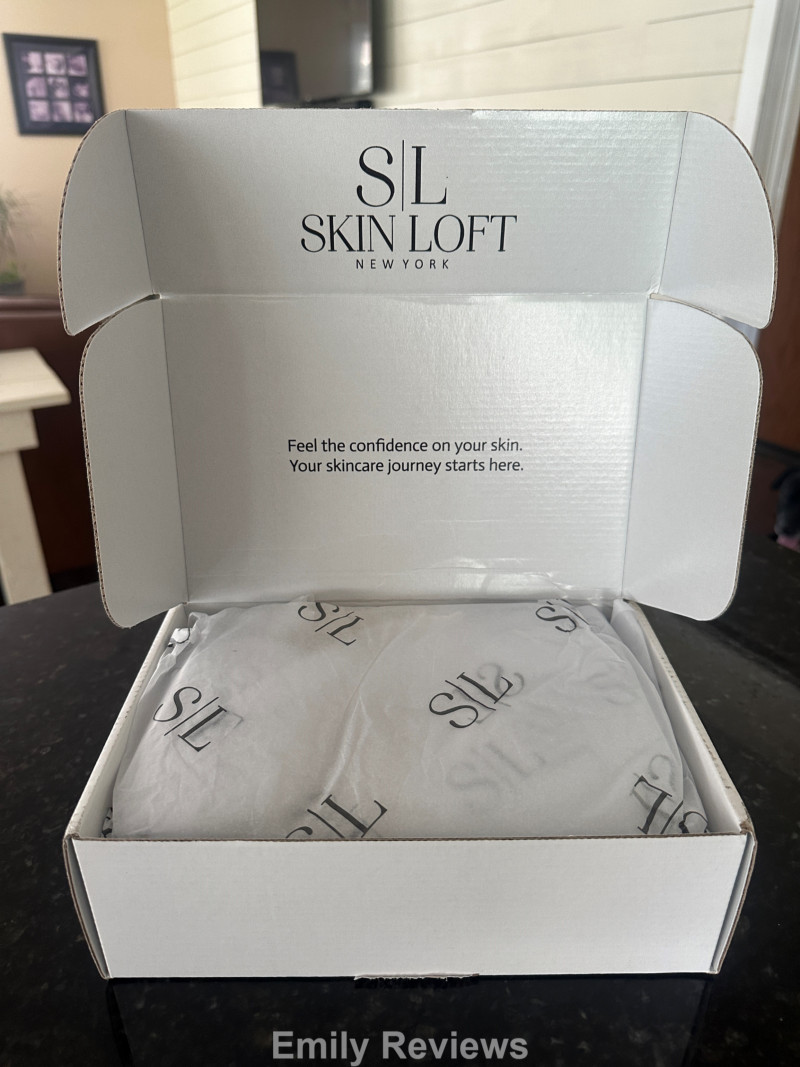 Skin Loft has products for men and women of all ages and skin types. I was specifically interested in Skin Loft's Phyto-C Peptide Spray, the Radiance Protection SPF 40, and the Intensive Lip Hydration Anti-Aging Lip Plumper.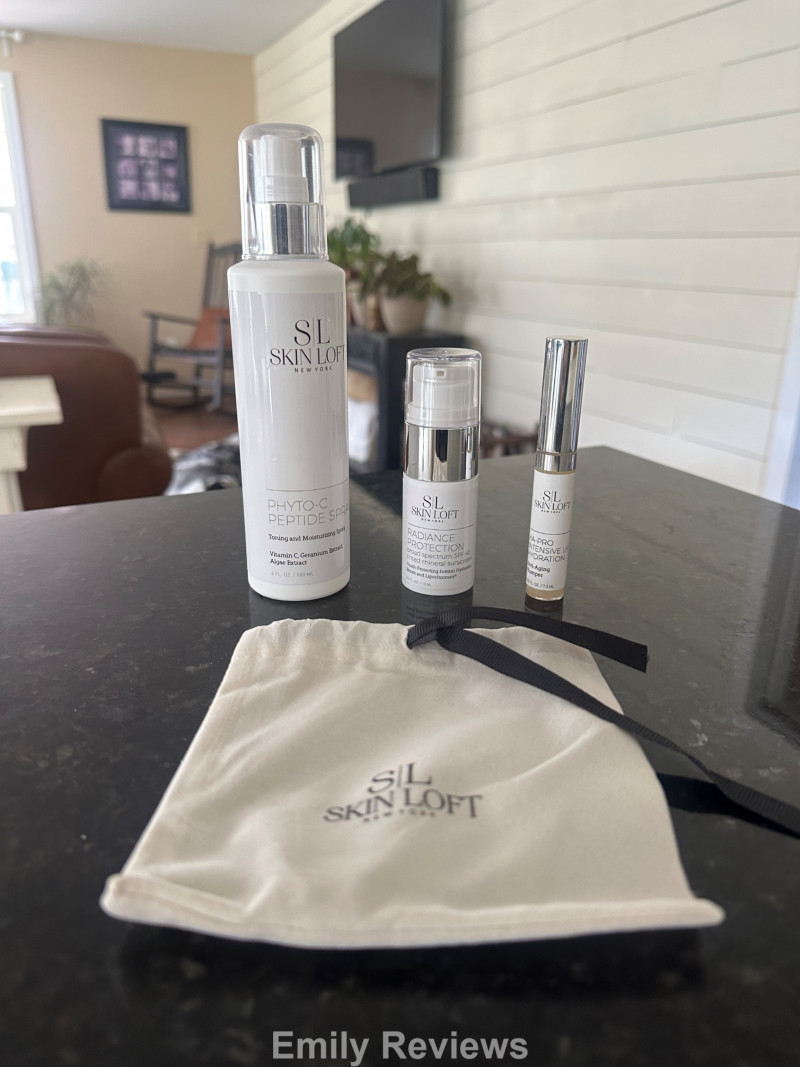 The Phyto-C Peptide Spray is so easy to use and multi-purpose. Simply spray this amazing product on your face with or without makeup. The geranium aroma is so soothing that you instantly feel pampered, but that's not all. While this happens, the magnesium ascorbyl phosphate, algae extract and kola, Mate, and Guarana are moisturizing/hydrating and toning your skin and forming new collagen. If this product is used after your make-up has been applied, it also acts as a setting agent so your make-up maintains a fresh look. The Phyto-C Peptide Spray is doing all this AND preventing skin aging from UVA and UVB rays with its vitamin C and peptides. This product can be applied several times a day. I prefer to apply it to my face before I apply my makeup primer.
The Radiance Protection SPF 40 is chemical-free. The active ingredient in this tinted sunscreen is zinc oxide. The zinc oxide combined with the botanicals soothes and protects the skin from UVA and UVB rays, pollution, and other negative effects. Because the Radiance Protection SPF 40 is tinted, it can double as a lightweight foundation or foundation primer. The tinting helps address rosacea and hyperpigmentation in addition to instantly hydrating the skin and improving signs of aging such as wrinkles, loss of elasticity, and age spots. The Radiance Protection SPF 40 isn't just for your face. It can be used on hands, neck, chest, etc. This product is safe for all skin types and can be used before and after laser and other cosmetic treatments. Do not use it on damaged or broken skin and consult your pediatrician if you plan on using it on someone 6 months of age or younger… Apply a liberal even layer 15 minutes before sun exposure and every two hours. If you are going to be swimming, it is recommended that you also use water-resistant sunscreen. What I love most about this product is how lightweight it is. You can hardly feel it on your skin.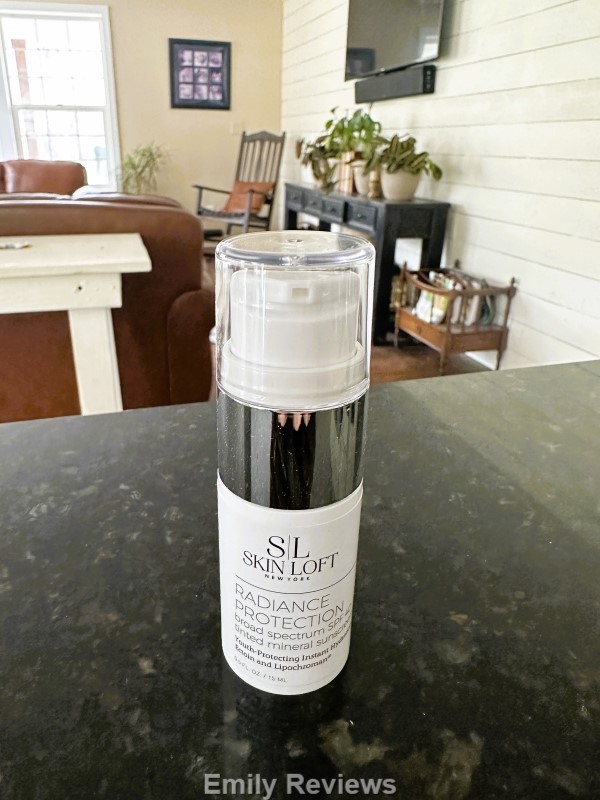 The Intensive Lip Hydration Anti-Aging Lip Plumper. This cranberry-flavored, vitamin B-infused lip gloss/balm with firming peptides not only firms and plumps your lips but also protects your lips from harmful effects from the environment. Immediately after it is applied, you will notice the plumping effect and your lips will feel soothed, protected, and luxurious. It is so easy to apply and, if desired, can be reapplied every 4 hours. The ingredients that make all of this happen include the high-potency double-action antioxidant Liprochroman, which minimizes wrinkles and uneven pigment while addressing the loss of elasticity. Benzyl Nicotinate is a derivative of Niacin and it increases the blood flow to the lips which increases the lip color and plumps them up. The Marine Tripeptide Discs also add to the plumping effect by stimulating collagen and hyaluronic acid when the lips are rubbed together. Oh my goodness! This is my new favorite product. I absolutely love it. It gives me fuller lips without having fillers.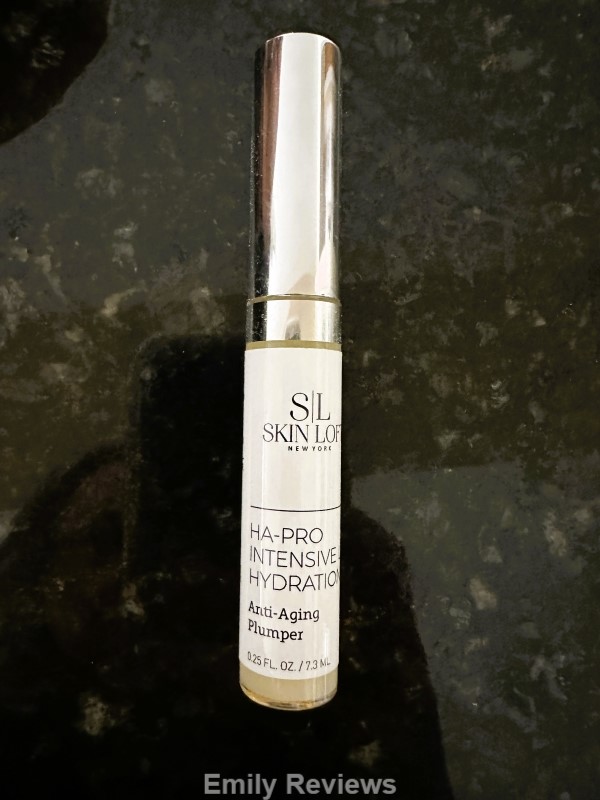 I am pleased with my new Skin Loft products. If you are thinking about improving your skincare routine, I suggest you check them out.
Buy It: Please visit the Skin Loft website to see their great selection of products and convenient shopping locations.
Connect: Don't forget to follow Skin Loft on Facebook and Instagram for the latest product announcements and special offers.


Hello, my name is Laurie. My family and I live near the Oregon coast. When we aren't at work, in school, or on the volleyball court, we enjoy traveling, cheering for our favorite sports teams, playing outdoors, and checking off items on our bucket list. We are lucky in that both sets of our parents, as well as our siblings and their families, live within an hour of us. We get together often to help one another out, celebrate milestones, and go on adventures together.
This post currently has 8 responses.