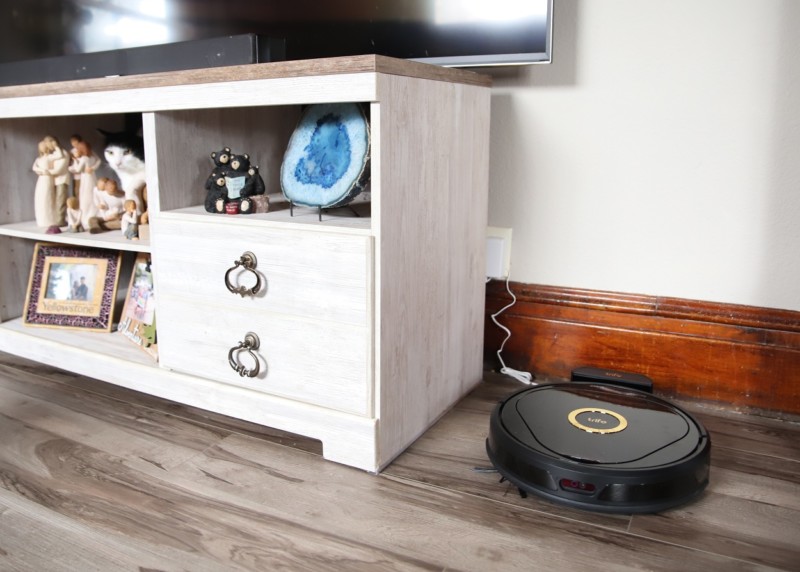 Thanks to Trifo for sending me this fantastic vacuum! As always, all opinions are my own. There are affiliate links in this post.
Isn't it amazing how quickly your clean house can become a mess? Or is that just me? With four cats and two kids (three if you count my husband!), I feel like I'm constantly playing catch-up around the house. One thing that's recently made my life *significantly* better is our brand new Trifo Lucy Pet Robot Vacuum. I'm so excited to share all of the amazing features of this vacuum, and I've got one to give away, too!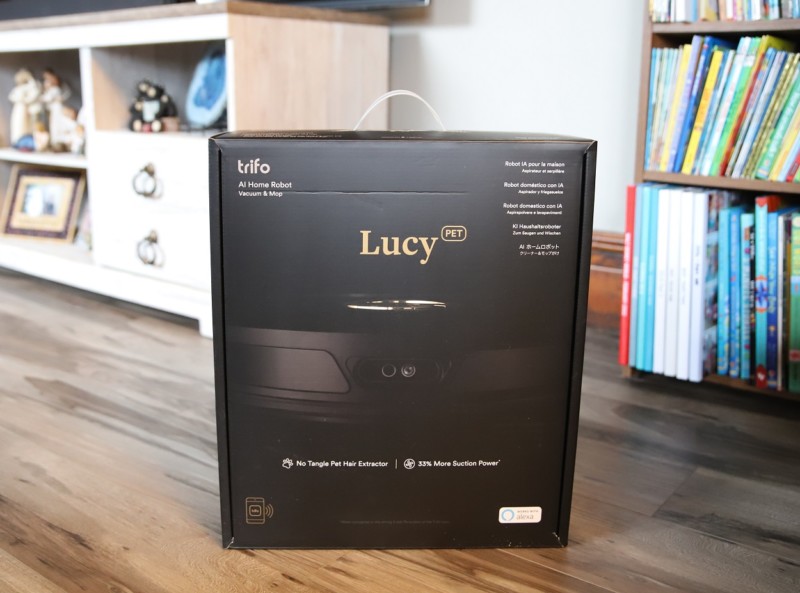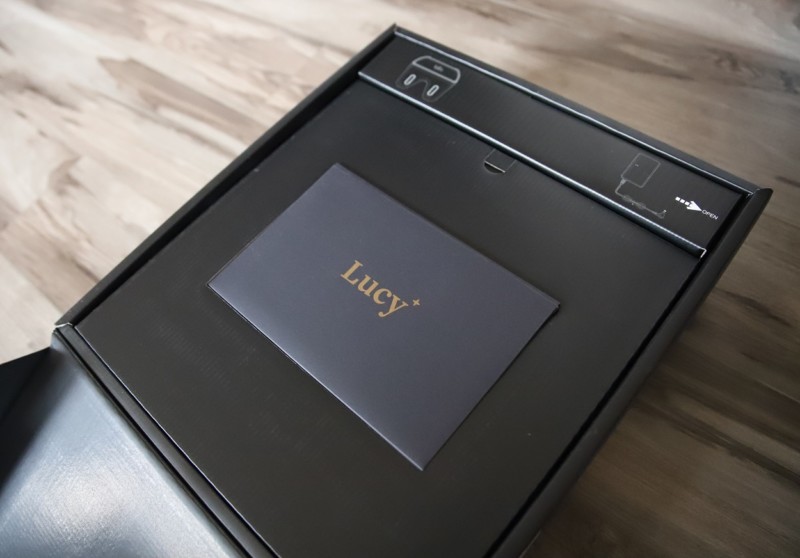 Trifo Lucy Pet Robot Vacuum
I have always wanted a robot vacuum. Sweeping has been my least favorite chore since I was a child, and we have all laminate flooring with just a couple of rugs in our home. With all the cats (especially in spring!) we have trouble keeping up with the hair and dander – but now we have help! The Trifo Lucy Pet has 4,000 Pa suction and is more than powerful enough to pick up pet hair, crumbs, and more. I was a little worried about hair build-up in the unit but the Lucy Pet comes with a pet hair extractor!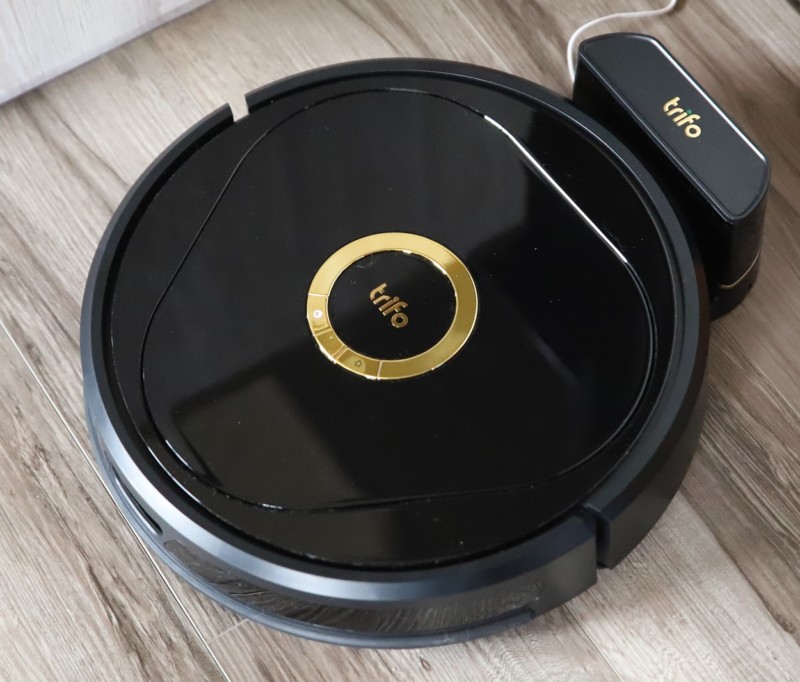 Intelligent 3D Mapping with Trifo
Lucy is an incredibly smart AI Robot Vacuum – this means she comes with intelligent 3D mapping! She's able to detect objects down to 1″ in size (compared to most competitors 4″ detection) which allows her to schedule the best route for cleaning our house. This is great for us because it's inevitable that objects will be left on the ground; a pair of balled up socks, a book, etc. I love knowing that Lucy will avoid those objects as she comes across them, rather than suck them up and malfunction. For a look at Lucy's object avoidance, check out this video!
Lucy is also the first home robot vacuum that offers day and night vision in 1080P HDR and a Time-of-Flight depth sensor for accurate 3D mapping. Her vision is clear whether it's day or night and she can provide added security for your home, too. If Lucy senses a person or noise while she's cleaning, I get a notification on my phone. This is actually so great for when we're away and want to check in on our cats, too! I can actually talk to, see, and record them from the app which is another fantastic perk. This feature can be turned off if you'd prefer not to have it as an option as well.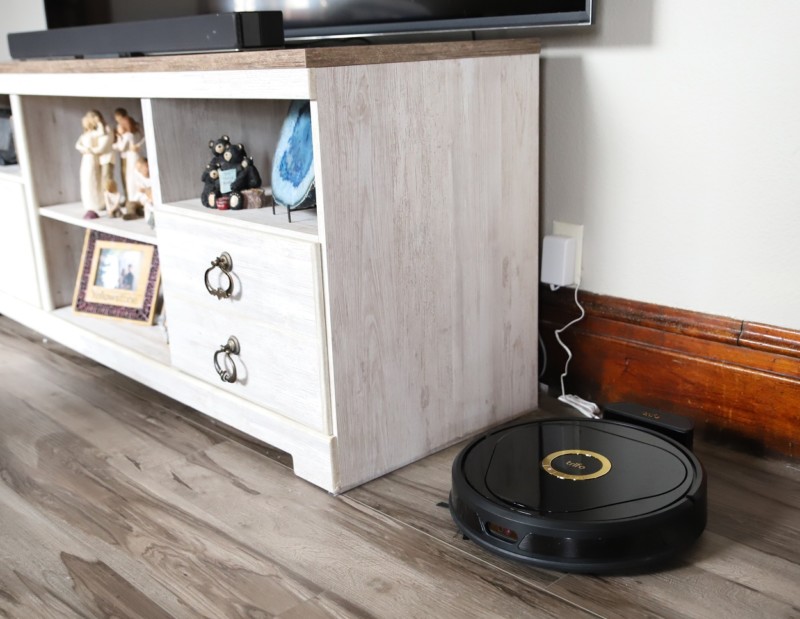 Using the Trifo App
When it comes to the Trifo app, it's extremely user-friendly and simple. In addition to being able to monitor our home via Lucy from my phone, I can also remotely schedule cleaning, set no-go zones, and even name rooms individually. Over time, Lucy will become even more intelligent and figure out the entire map of our house to make for the best cleaning route and experience. Lucy is also compatible with Amazon Alexa and Google Assistant so you can issue voice commands when you want her to run, also! Our kids LOVE saying "Alexa, turn on Lucy" to get her going at night when we head up to bed.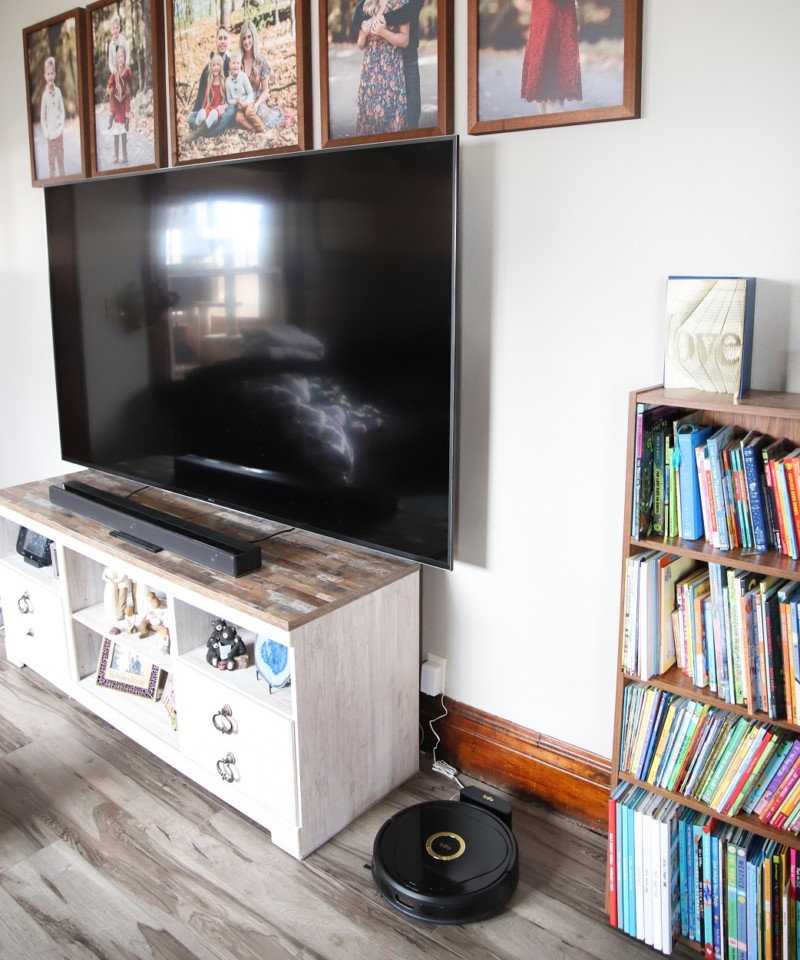 Lucy's runtime is about 120 minutes which is long enough for her to clean our entire main level. We like to run her twice a day (morning and evening) when we remember, but we always run her at night when we go upstairs to bed. I am SO impressed with Lucy's cleaning ability – she sucks up all the cat hair you can imagine as well as crumbs, even the large ones. It's so nice to be able to skip sweeping or manually vacuuming every day! Lucy would make the perfect Mother's Day gift, too – keep that in mind when planning for the upcoming holiday.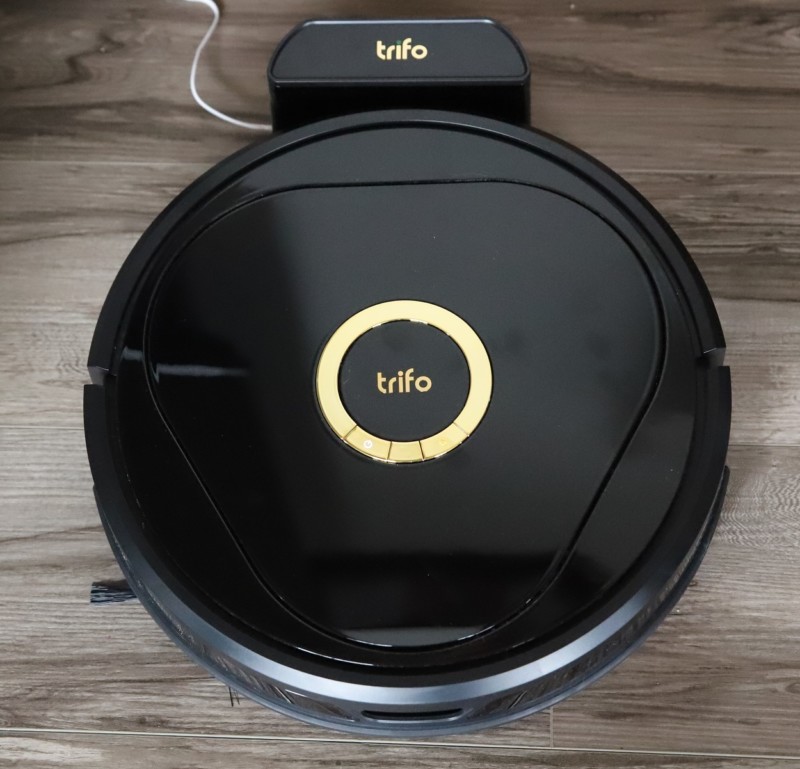 Buy it: Amazon
Discount: From April 24-May 8, you can save BIG on Lucy from Amazon! Regularly $749, Lucy is on sale for $399.99 with an additional $50 clipped coupon using the link above! Don't miss this AMAZING sale!
WIN IT: One lucky reader will take home a Trifo Lucy Pet Robot Vacuum! This is a US giveaway ending 5/11. Enter using the Giveaway Tools form below!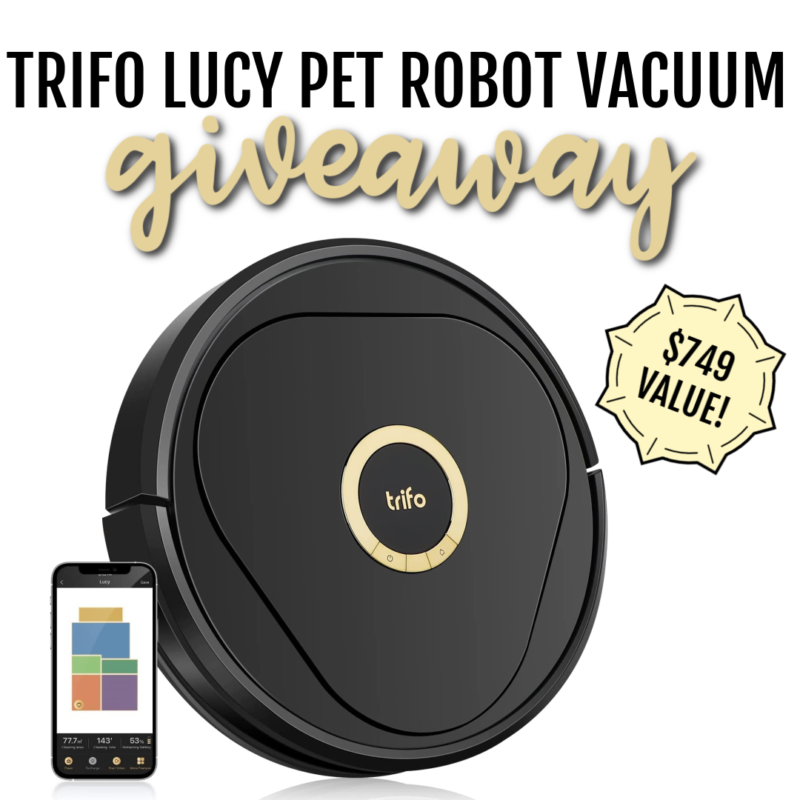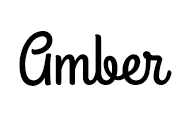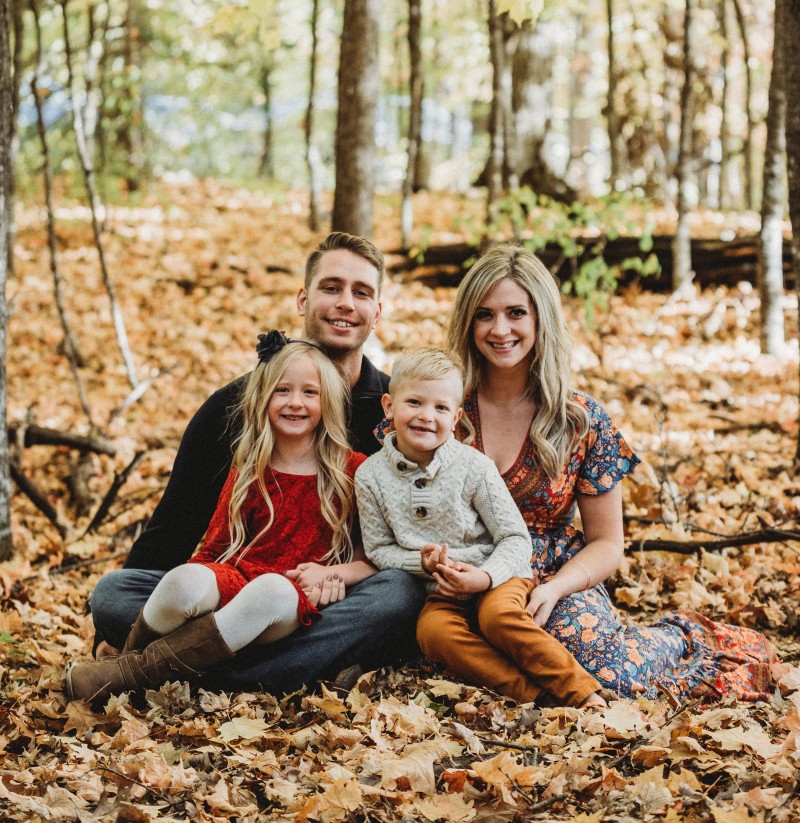 Hi there! I'm Amber, a 34 year old wife and mom of two from central Minnesota. I love to be outside with my family anywhere the weather is warm (which means I spend half the year freezing). We're a homeschooling family that loves to travel as often as possible! When I have a spare free moment, I love to read, take photos, and scrapbook. I'm interested in anything that makes life more fun; I also love socializing and sharing about my favorite products!
This post currently has 19 responses.