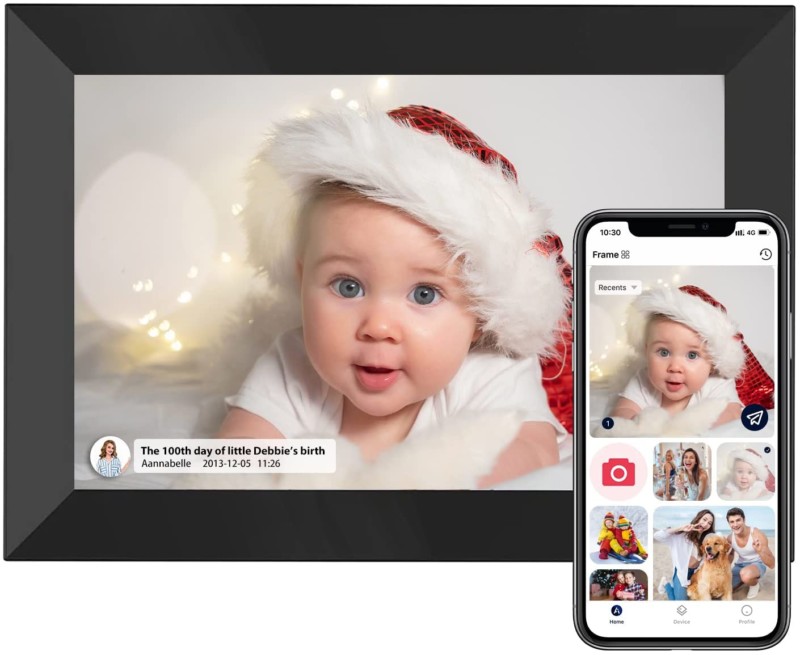 This is a sponsored guest post wth Hyjoy. All opinions are my own.
I have a slight confession to make. In my bedroom, I have a photo collage that I made using photos of my nieces and nephews. The collage-style frame was a gift, and I printed tou some digital photos to put in the frame after getting it. A couple years later, I printed new pictures and updated it. Today? It's been seven years or so since I've re-printed updated photos for that frame!
Don't get me wrong, it's nice to see my now-teenage nephews when they were little kids. But…I also feel bad for not keeping updated photos on display.
I suspect I'm not alone in this, though. Since we've started using our phones as cameras, i's just easier to keep everything digital.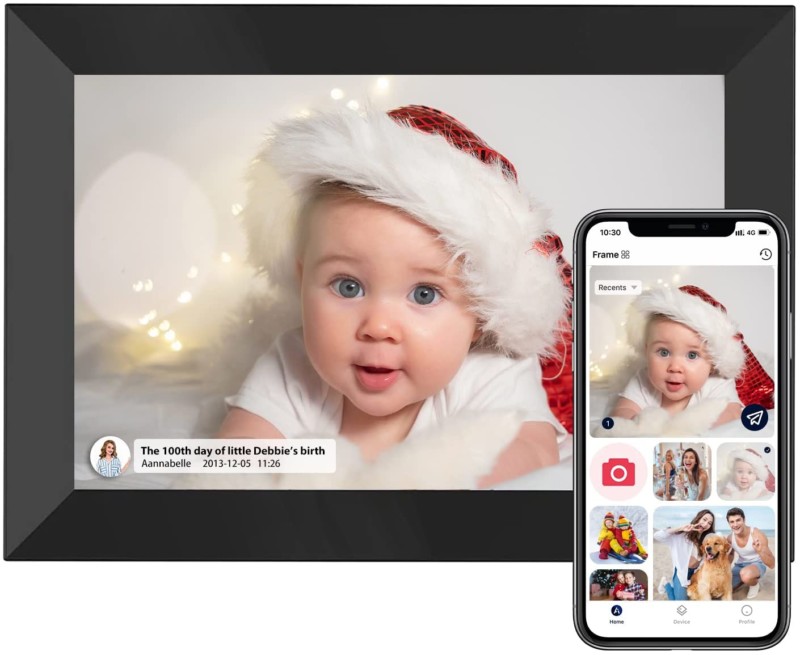 The Hyjoy Digital Photo frame is a great solution to this "problem". You can send your digital photos to this frame wirelessly and remotely! It simply uses an app to send photos from your phone or other devices to the frame. I can even display videos up to 15 seconds in length. It will rotate through your different media, so you can showcase all sorts of photos and small video clips without needing tons of frames.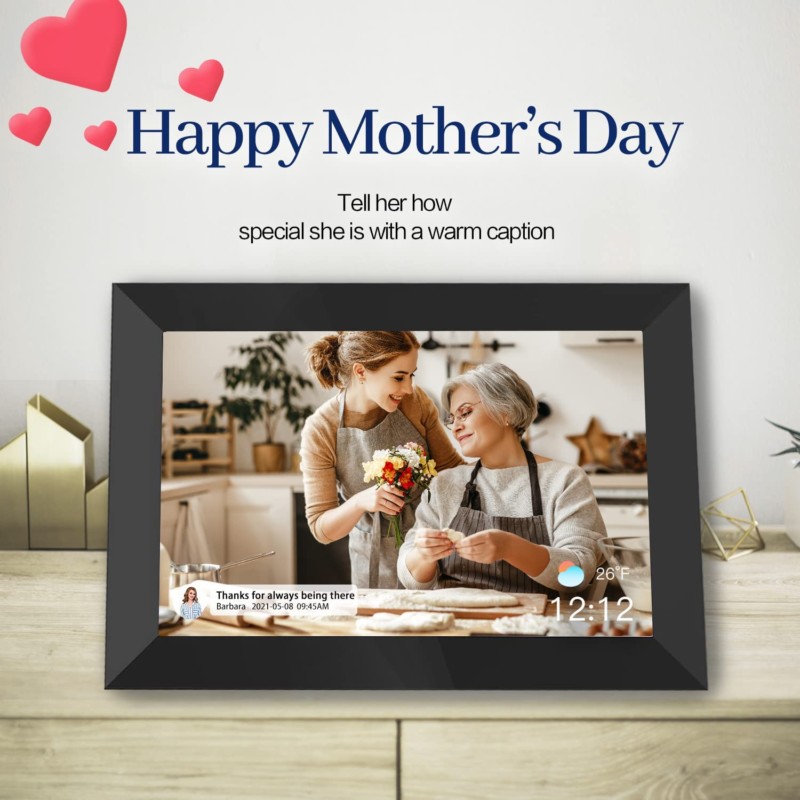 You can even invite your friends or family members to have access to your frame, so they can send photos from their devices to your frame. The hyjoy 8″ digital photo frame would make a awesome mother's day or father's day gift. I think it would be a really awesome gift for a less-tech-savvy older relative. Imagine giving mom or grandma this frame and then sending her updated photos of her grandkids regularly.
The frame can be displayed vertically or horizontally and your photos or videos will automatically adjust to fit the orientation of the frame.
It's currently selling on Amazon with Prime shipping so you can sill order and have it delivered before Mother's day! There is also a $5 off coupon you can clip on Amazon.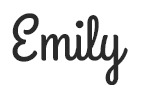 Hi there! I am Emily Evert, the owner of Emily Reviews. I am 28 and live in a small town in Michigan with my boyfriend Ryan and our two pugs. I have a large family and I adore my nieces and nephews. I love reading memoirs, and learning about child development and psychology. I love watching The Game of Thrones, Teen Mom, Sister Wives and Veep. I like listening to Jason Isbell, John Prine, and other alt-country or Americana music. I created Emily Reviews as a creative outlet to share my life and the products that I love with others.
This post currently has 8 responses.