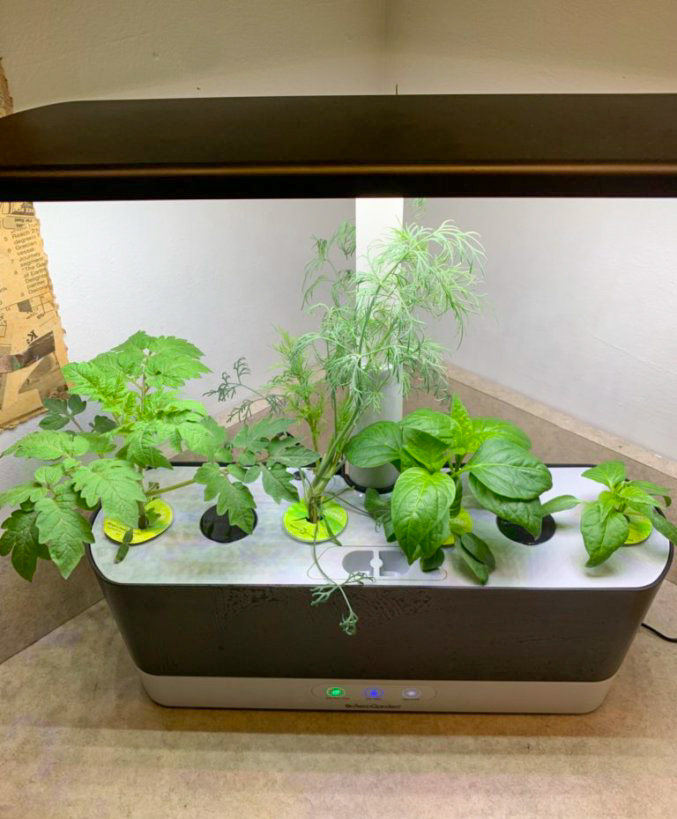 AeroGarden sent me their Harvest Slim garden and seed pods for review. All opinions are my own.
Ryan has wanted to have a garden forever now. We planted a balcony garden back in 2012, I think it was. While we were out of state for a weekend, a huge storm came in with really high winds. When we go back, our pots had been upturned. We tried repotting, but we only go a couple of veggies.
About four years ago we started tilling part of our yard that we were renting, and before we go seeds in the ground our landlord told us they were selling the house, so we didn't plant anything as we wouldn't be there for the whole summer anyway.
The house we're renting now is in town, so gardening in the yard is not allowed. Our indoor space is really small, less than 400 square feet, so starting plants inside doesn't seem very practical. I had thought that gardening of any kind would just have to wait until we move again. Then I came across AeroGarden.
AeroGarden makes indoor hydroponic garden systems that make indoor gardening easy. Their garden systems are designed to be used with their seed pods. We were sent the Tomato and pepper variety seed pod kit. This kit includes 1 poblano pepper seed pod, one mega cherry tomato pod, and one sweet bell pepper pod. The garden system we were sent was the Harvest Slim Garden which can hold up to six seed pods. However, depending on what you grow, you may or may not be able to utilize all six pods. With us choosing tomatoes ad peppers, the plants need more space so we aren't using all six slots. For other plants such as most herbs, they don't require as much space so yu could use all six slots. Our kit included spacers that we could use to close the holes that we aren' using. If you aren't interested in growing veggies they also offer herb seed pods and flower seed pods.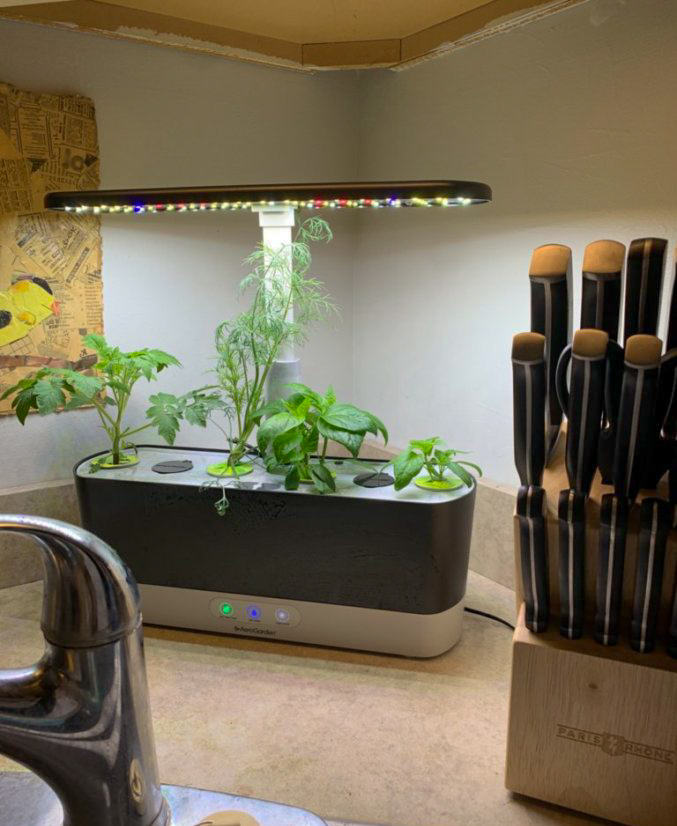 AeroGarden systems grow your plants in water rather than soil. This system can grow plants up to 5x faster than soil! Their systems are really smart and make it really easy to garden indoors. The system has lights on the front that will turn colors when it's time to add water or add more plant food. Throughout the day we can hear water moving throughout our system, and the lights turn themselves off and on on their own. So, other than leaving it plugged in and checking daily to make sure the system doesn't need water or plant food added, the rest is basically just letting it grow!
The lamp on the Harvest Slim is adjustable by 12 inches, so you can raise or lower it as needed depending on the growth of your plants.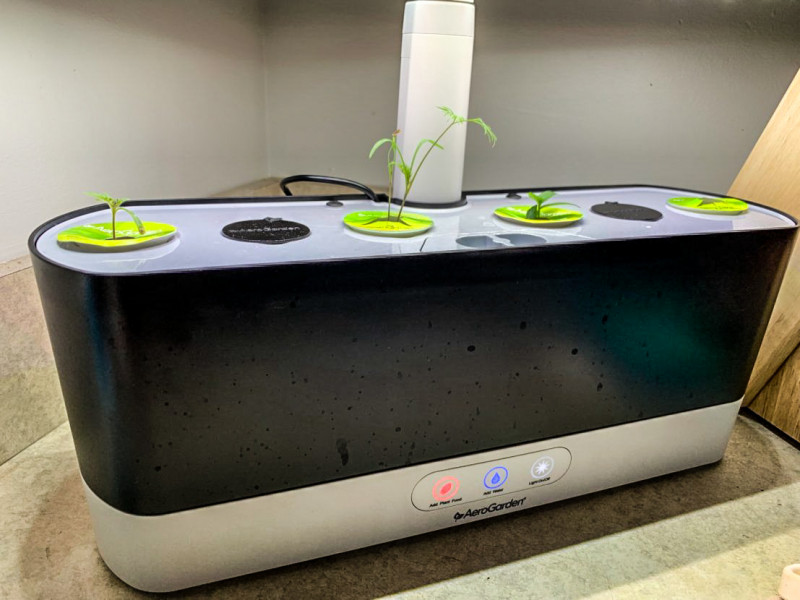 While I initially was interested in this system because we're so limited on space, I also feel like it's a great starter garden for us! It sets us up for success by telling us when to water or add plant food. Plus, I like how this can be used year-round, so even once we do get a 'regular' garden going someday, we can still use this one inside to grow fresh plants year-round.
Win it: AeroGarden is offering a giveaway for one of my readers! The prize will include a harvest slim grade unit and a seed pod kit. This giveaway is open to the US and will end 6/3/2022. To enter, fill out the GT form below.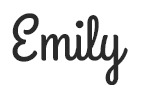 Hi there! I am Emily Evert, the owner of Emily Reviews. I am 28 and live in a small town in Michigan with my boyfriend Ryan and our two pugs. I have a large family and I adore my nieces and nephews. I love reading memoirs, and learning about child development and psychology. I love watching The Game of Thrones, Teen Mom, Sister Wives and Veep. I like listening to Jason Isbell, John Prine, and other alt-country or Americana music. I created Emily Reviews as a creative outlet to share my life and the products that I love with others.
This post currently has 10 responses.