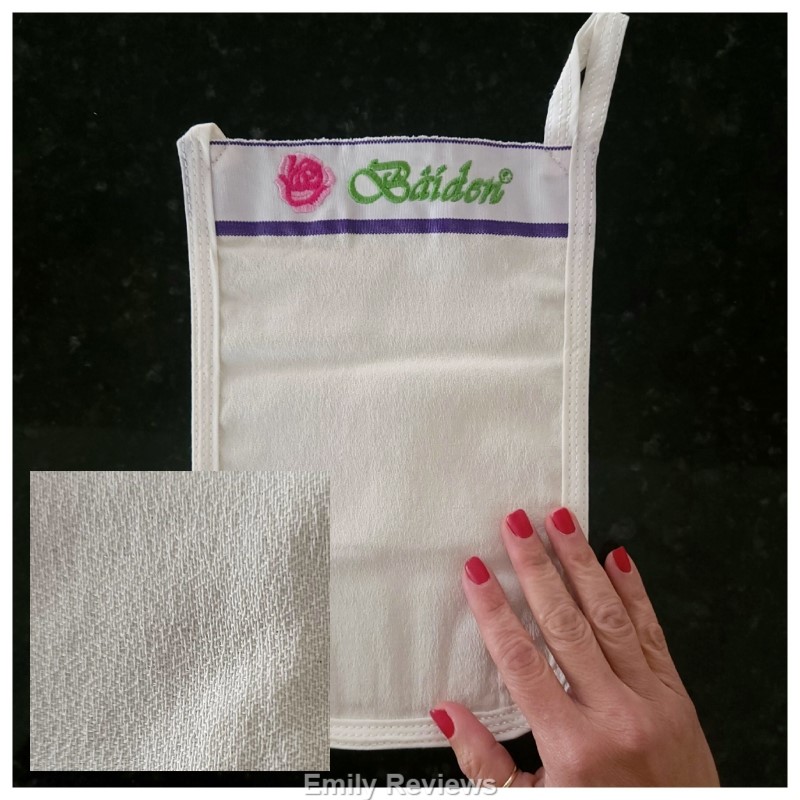 Thank you to Baiden Mitten for providing me with products to facilitate my blog review. All opinions are 100% my own.
For a few years, I have enjoyed using Baiden Mittens in my shower. Baiden Mittens are mitts made with all-natural, uniquely woven wood pulp thread that helps exfoliate your skin leaving it feeling healthy and soft. In addition to removing the dry dead skin cells, using Baiden Mittens will help improve your skin. It may reduce the appearance of wrinkles, fine lines, and dark spots.
Today I want to tell you about some of my favorite Baiden Mittens products.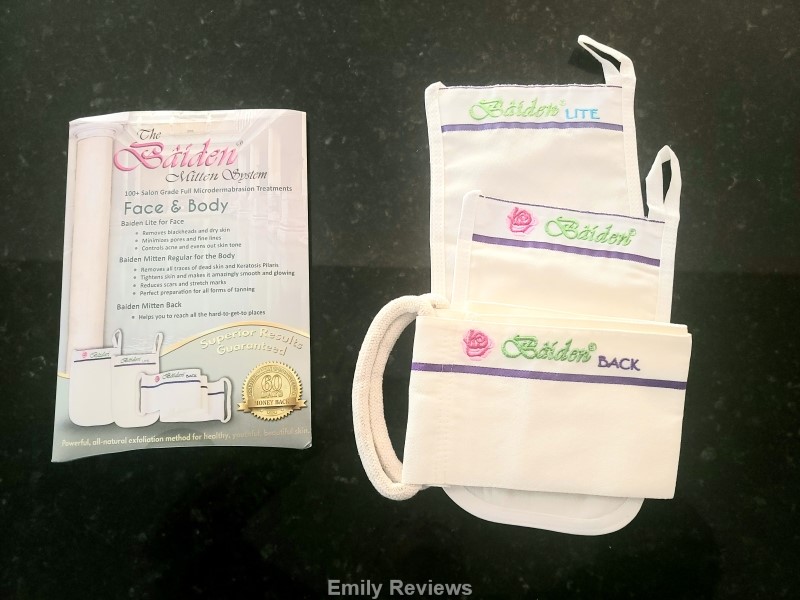 The Baiden Mitten Exfoliator System includes a Lite mitt for your face, a Regular mitt for your body, and a Back exfoliator for hard-to-reach places. This is a great set to start with since it comes with mitts to work you from your face to your toes. I introduced my mom to Baiden Mitten with this set. To say she was impressed is an understatement. She said she noticed a difference immediately!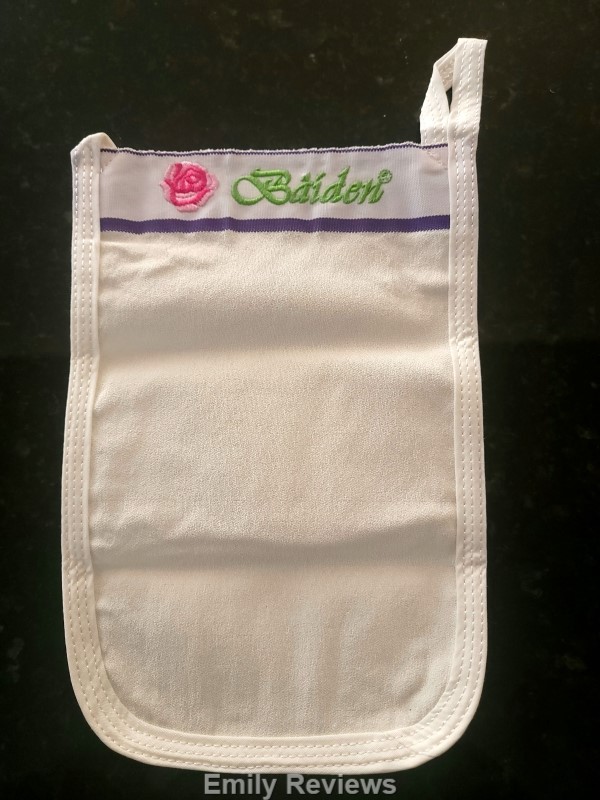 Using a Classic Baiden Mitten is the equivalent of a microdermabrasion session at the spa, but more affordable, it lasts longer, and you are in the comfort of your home. The Classic Baiden Mitten is perfect for exfoliating your face and body. It feels incredible while you scrub, and it leaves your skin feeling firm and rejuvenated. If you have problematic skin (such as eczema, keratosis pilaris, or psoriasis) chances are you will benefit from using a Classic Baiden Mitten.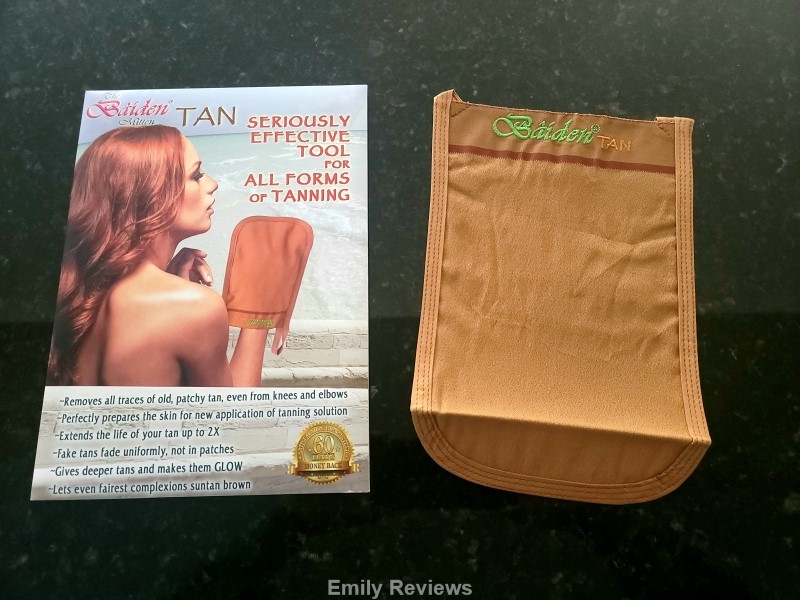 If retaining a golden tan is important to you, I suggest the Baiden Tan Mitten. I use self-tanning lotion year-round. Before I apply my lotion I make sure I use my Baiden Tan Mitten paying extra attention to my hands, elbows, knees, and ankles. Using the two simultaneously gives me a more even tan and the tan last longer. Baiden Tan Mitten works well for all forms of tanning, not just with self-tanning lotion.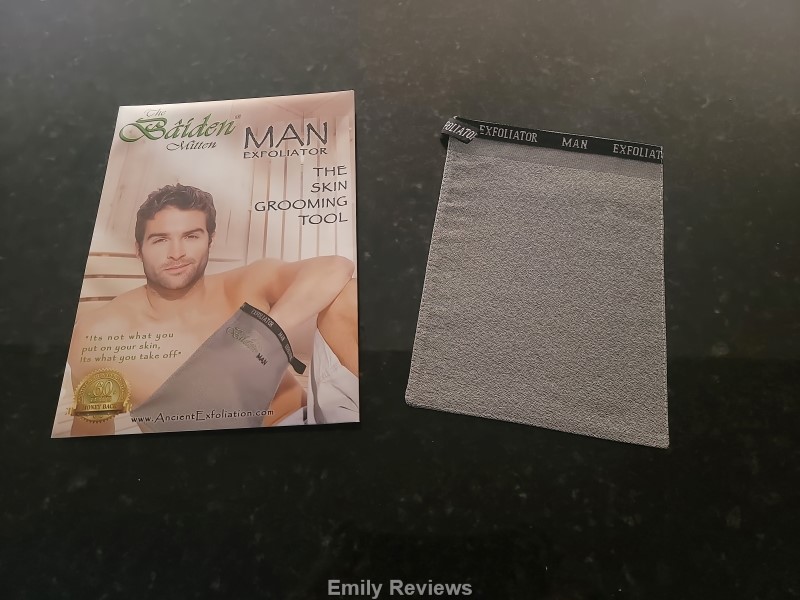 I am putting together a set of men's grooming products to give to my husband this Christmas. The gift will have his favorite body wash, shampoo, deodorant, and shaving cream. I am also adding a Baiden Man Mitten. The Baiden Man Mitten is designed to help him look and feel his best. It has all of the same benefits as the other Baiden Mitten mitts but is designed for men. I think he is going to like this gift. He has sensitive skin so he is going to appreciate that the mitt improves his skin without chemicals. He also has dry skin from working outside so I have no doubt he will see an improvement in the way his skin feels.
With the Baiden Mittens, you are given step-by-step "how to use" instructions so you don't over-massage your skin. With proper care, Baiden Mittens will last for about 100 sessions of full face and body exfoliations.
Baiden Mittens make great gifts. Who doesn't love a product that encourages self-care?
Buy It: Please visit the Baiden Mitten website to see their great selection of products and convenient shopping locations.
Connect: Don't forget to follow Baiden Mitten on Facebook and Instagram for the latest product announcements and special offers.


Hello, my name is Laurie. My family and I live near the Oregon coast. When we aren't at work, in school, or on the volleyball court, we enjoy traveling, cheering for our favorite sports teams, playing outdoors, and checking off items on our bucket list. We are lucky in that both sets of our parents, as well as our siblings and their families, live within an hour of us. We get together often to help one another out, celebrate milestones, and go on adventures together.
This post currently has 4 responses.