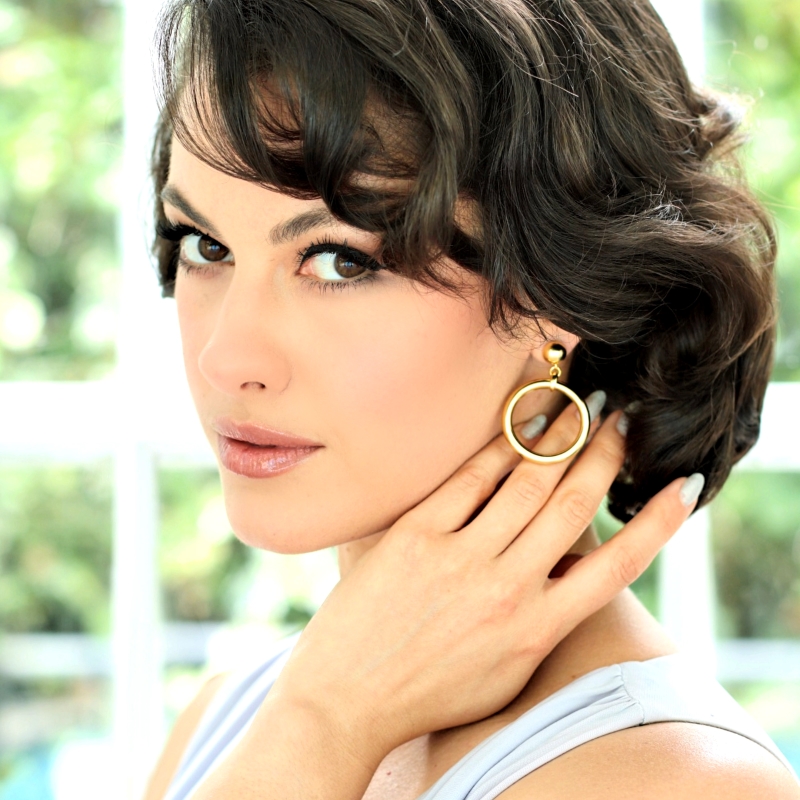 Misia Mae is a London-based company that specializes in modern vintage jewelry. Ewelina, the founder, offers women an assortment of fun and elegant jewelry. She prides herself on designing pieces that allow women of all ages to feel pretty and fabulous. Misia Mae has a lovely collection of earrings, bracelets, and necklaces. All of Misia Mae's pieces are beautifully designed and crafted. They can be worn casually as well as dressed up. Misia Mae has international shipping and gift packages available.
Buy It: www.misiamae.com
Win It: One winner will receive a pair of Audrey Chunky Gold Hoop Earrings from Misia Mae.


Hello, my name is Laurie. I have been married to my husband for 16 years. We have two young daughters, ages 15 and 13 years old. My family and I live in Oregon so that means we are just minutes from the beach, mountains, and desert.  We love it here and try to spend as much time outdoors playing as we can. When we aren't outside playing, I enjoy reading, gardening, refinishing furniture, and other crafts.
This post currently has 25 responses.