I was sent books from Quarto Knows for part of my holiday gift guide. There are affiliate links in this post. All opinions are my own.
I have several nieces and nephews who are really into drawing. I think this is really neat because I've always been interested in arts and crafts, but I never learned to draw. When you can't draw very well, it can really limit your creativity with other forms of art such as painting. So, I tend to see drawing as a stepping stone that can enable people to participate in many other hobbies, and am excited when I see kids working on their drawing skills.
Plus, it's just really cool to see kids' personal creations! To help support some of the younger kids who are a bit earlier in their drawing journies, I thought I'd gift some learn-to-draw-themed books. Quarto Knows has a bunch of drawing related books to choose from, so I was able to select ones that I thought would appeal to the specific kids in my life.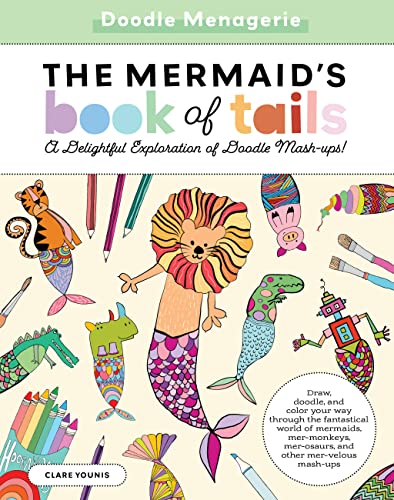 Doodle Menagerie The Mermaids Book of Tails is a book that encourages kids to draw really unique mermaids. Rather than having a human-like upper half, this book encourages making the mermaids have the upper half of various animals or fantastical creatures. I think drawing fantasy creatures can be a bit less intimidating for some kids vs trying to draw items that really exist, which is part of what drew me to this book. I also like how it isn't exclusively a drawing book but also has sections for coloring!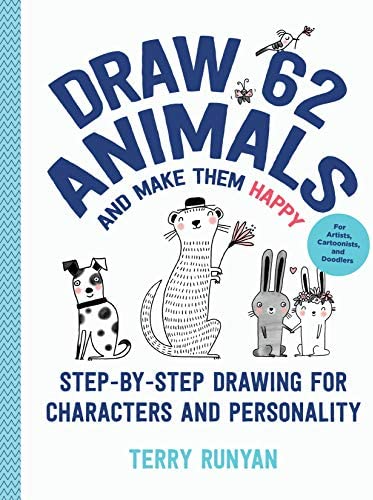 Draw 62 Animals and Make Them Happy is a boot that teaches how to draw animals…but cute ones! These are sort of cartoon-like versions of animals rather than super realistic ones. For kids (or adults!) who are interested in exploring a more playful form of drawing this book is a great resource. It shows the steps for how to make the basic animal and then also shows a few variations. For example, it might show a rabbit sitting up just by itself, then a rabbit with a purse, and then the rabbit laying down. It also has some pages that share tips and tricks for making animals look cute!
Make Your Own Comic Book Kit will make a fun gift for comic book lovers or superhero fans. It comes with a blank comic book, markers, stickers, and a project book that gives you step-by-step character projects and tips and tricks for making your own stories and heroes. This is a great way to encourage writing and drawing at the same time. Plus, once it's complete you'll have a keepsake that you'll want to hold onto forever!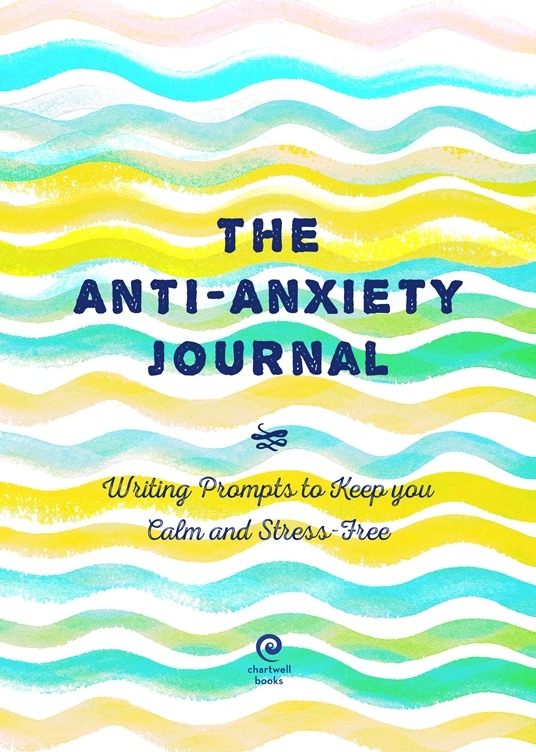 The Anti-Anxiety Journal This gift pick of mine veers away from drawing. It's a journal with a bunch of prompts that are intended to help you work on your anxiety. If you have someone in your life who is open about struggling with anxiety, this can make a great gift. It encourages mindfulness and self-compassion among other positive practices to assist with managing anxiety. Quarto Knows offers other journals as well with different themes including faith, gratitude, manifesting dreams and more. So if anti-anxiety isn't the right theme for someone in your life, they may have other prompt journals that would be a good match!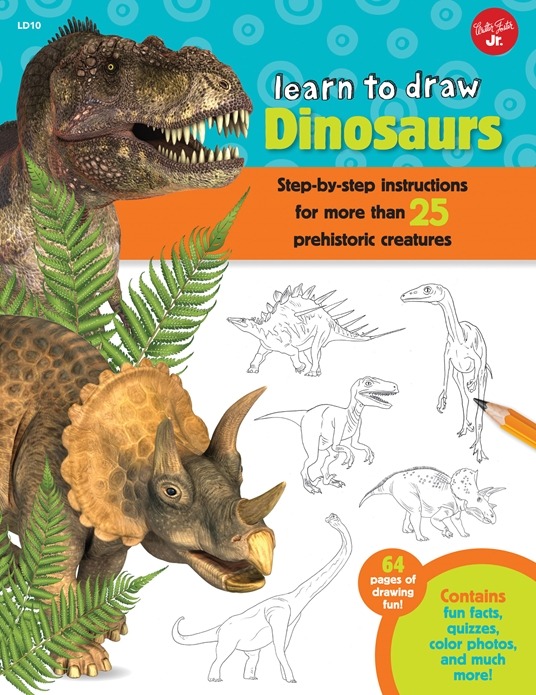 Learn how to draw dinosaurs is a book that I'm so excited to give one of my nephews who likes to draw and is dinosaur obsessed. I'm sure he'll love learning how to draw dinosaurs! This book also has dinosaur facts, quizzes and other activities.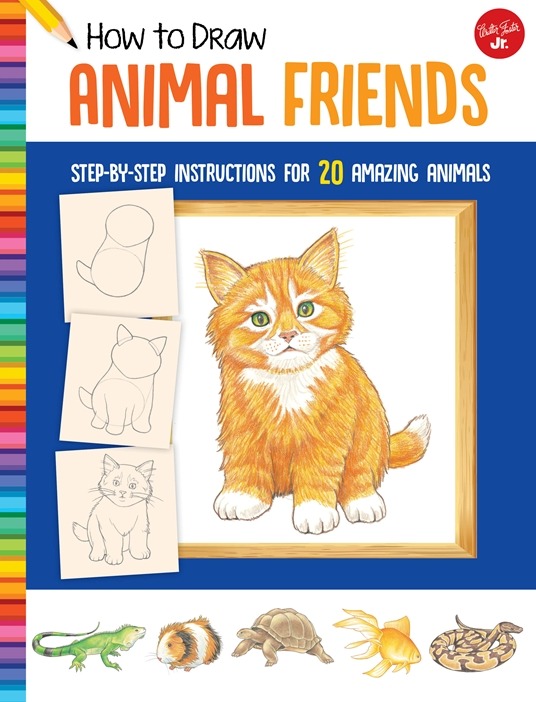 How To Draw Animal Friends is a book that teaches kids how to draw animals (mostly ones that you'd see as pets) in ways that are realistic looking! This is a great choice for kids who are interested in getting their drawings to look as realistic as possible.
Buy it: QuartoKnows books are available on Amazon, At BarnesAndNobel and many other places that sell books! You can also purchase directly from Quarto.com.
Win it: One lucky winner is going to receive all six of these books! This giveaway is open to the Us and will end 12/3 at 11:59pm Eastern.
Entry Form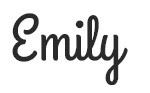 Hi there! I am Emily Evert, the owner of Emily Reviews. I am 28 and live in a small town in Michigan with my boyfriend Ryan and our two pugs. I have a large family and I adore my nieces and nephews. I love reading memoirs, and learning about child development and psychology. I love watching The Game of Thrones, Teen Mom, Sister Wives and Veep. I like listening to Jason Isbell, John Prine, and other alt-country or Americana music. I created Emily Reviews as a creative outlet to share my life and the products that I love with others.
This post currently has one response.