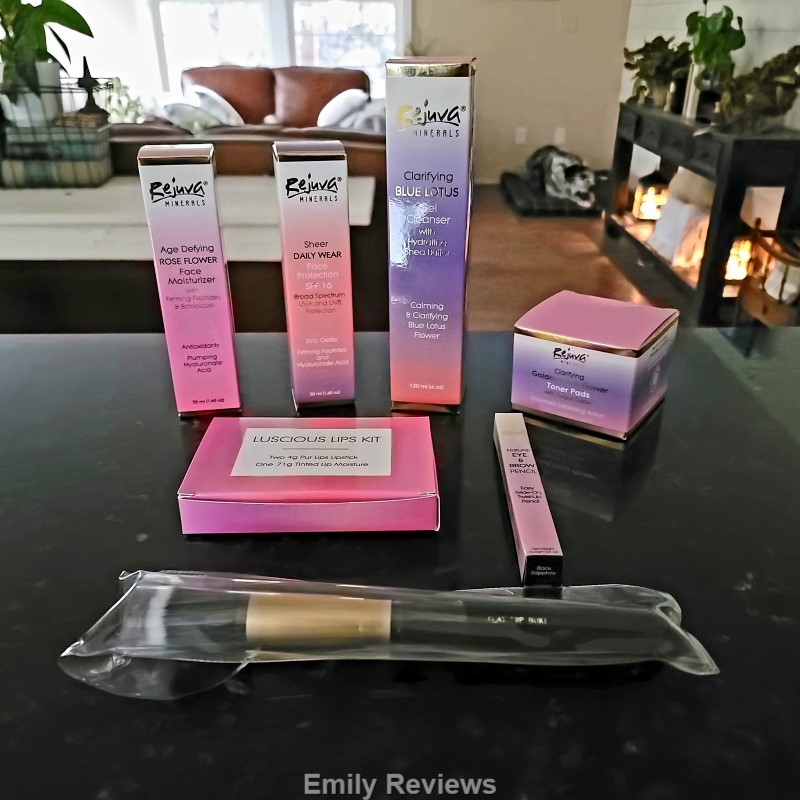 Thank you to Rejuva Minerals for providing me with products to facilitate my blog review. All opinions are 100% my own.
For the last few years, I have turned to Rejuva Minerals for my cosmetics and skin care products. I choose Rejuva Minerals cosmetics because they are 'clean'. They have repeatedly earned the EWG VERIFIED seal as well as the MADE SAFE seal. Rejuva Minerals uses ingredients that are free from Behavioral/Developmental/Reproductive toxins. They don't contain fire retardants, heavy metals, neurotoxins, high-risk pesticides, reproductive toxins, toxic solvents, or harmful VOCs. Rejuva Minerals cosmetics are made with naturally derived and organic ingredients. They follow Good Manufacturing Practices and offer their customers a full ingredient disclosure.
Today I am going to share a few of my favorite products from Rejuva Minerals that I feel would make great gifts.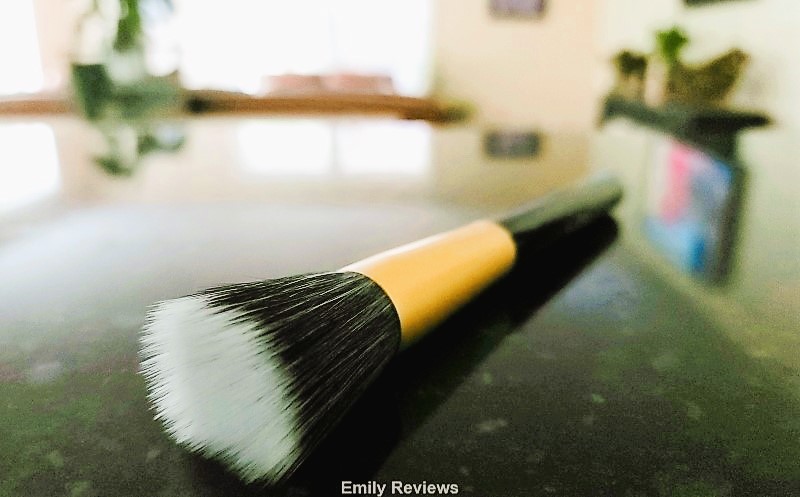 Flat Top Buki Brush has a layered hair design for light makeup applications. The brush is made with Vegan-friendly synthetic hair and a handle from a managed wood reformed station program. The Flat Top Buki Brush has soft bristles that are safe to use on sensitive skin. It works well with Rejuva Minerals Multi-Task, foundation, or bronzer.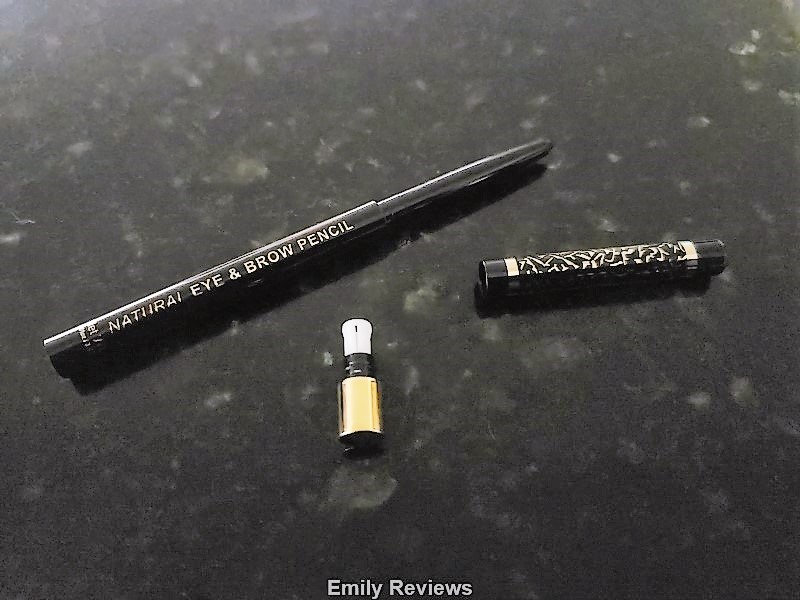 Eye & Brow Pencil is made with naturally derived and organic ingredients. It is free of parabens, gluten, mica, and titanium dioxide. The Eye & Brow Pencil has a built-in sharpener at the bottom of the pencil.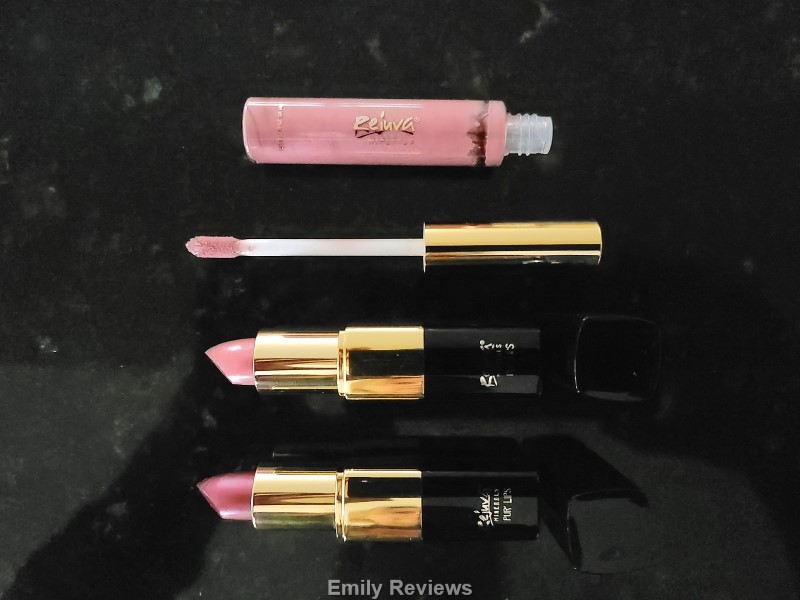 Luscious Lips Kit introduces you to Rejuva Minerals' popular lip products. These lip products are made with 72% organic ingredients. They are colored with minerals and plant-based ingredients only. When you order a Luscious Lips Kit, you get to customize it by selecting your colors. You get One Tinted Lip Moisturizer and Two Pur Lips Lipsticks. I chose Rose Nude gloss with Champagne On Ice and Red Red Wine lipstick.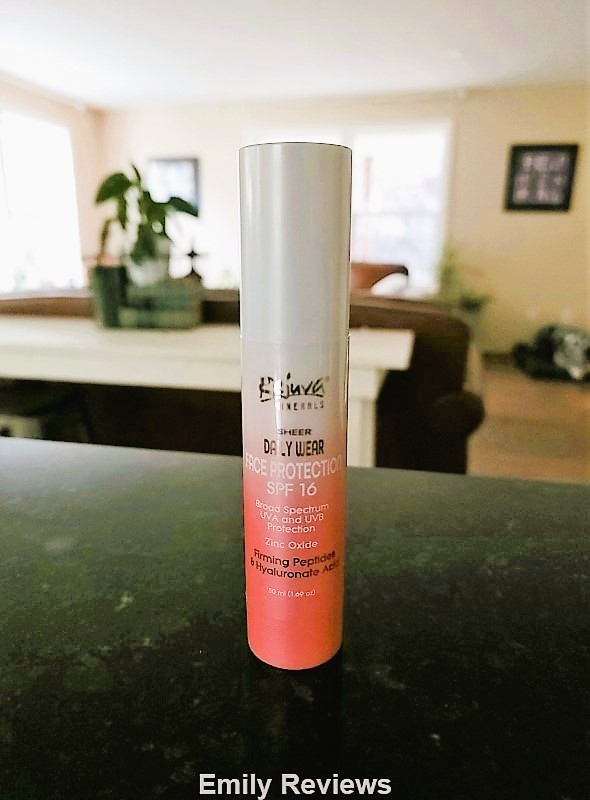 Daily Wear Face Protection Sunscreen has an SPF 16 rating. Did you know that the FDA recommends that you use a broad-spectrum sunscreen with an SPF of 15 or higher, even on cloudy days? Rejuva Minerals' Daily Wear Face Protection offers broad-spectrum protection against both UVA and UVB rays. It can be worn on its own or under your makeup. In addition to protecting your skin, Daily Wear Face Protection Sunscreen is also good for your skin. It is infused with sodium hyaluronate (hyaluronic acid) and firming peptides.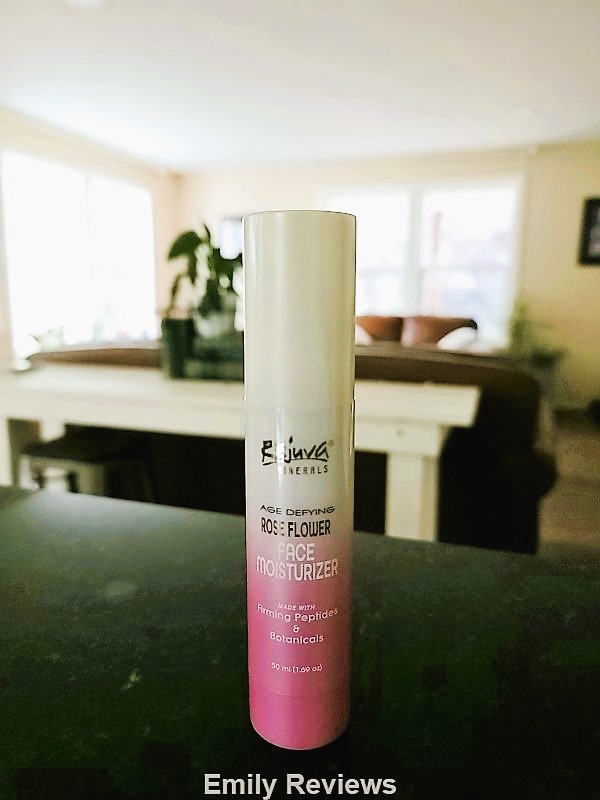 Age Defying Rose Flower Face Moisturizer is infused with rose flower oil for its antioxidant and anti-inflammatory properties, firming peptides, plumping hyaluronate acid, skin-tightening botanicals, and antioxidants. It is free from parabens, phthalates, and sulfates. Age Defying Rose Flower Face Moisturizer is suitable for all skin types.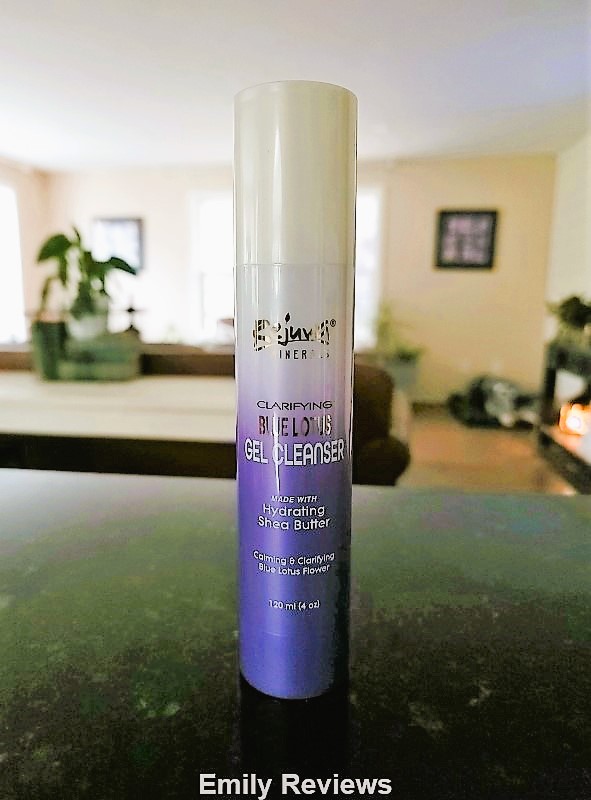 Blue Lotus Gel Cleanser is made with hydrating shea butter and calming & clarifying Blue Lotus Flower. The Blue Lotis Flower Extract helps improve skin health with calming and clarifying properties. The cleanser also contains shea butter to help with moisturizing and nourish your skin.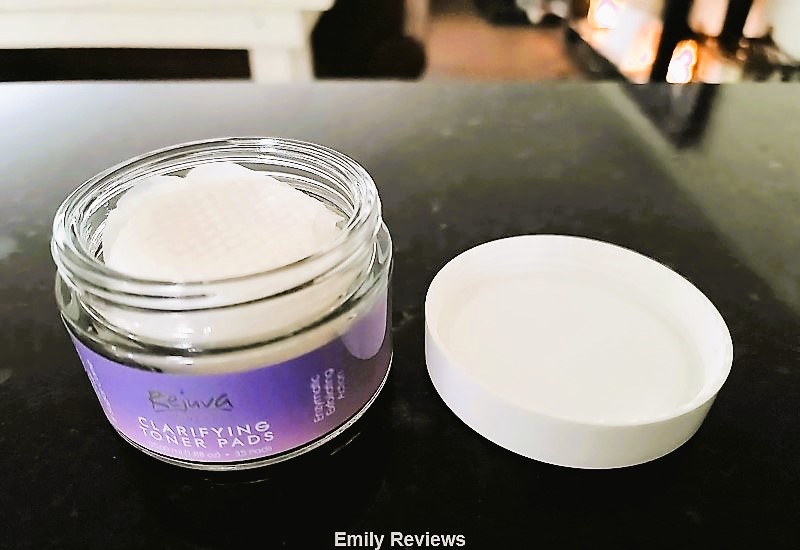 Clarifying Golden Ficus Flower Toner Pads have a gentle non-drying formula. They are infused with natural and organic ingredients to help remove what your cleanser missed. Clarifying Golden Ficus Flower Toner Pads leave your skin feeling clean, soft, and rejuvenated.
I enjoy giving and receiving Rejuva Minerals products. They leave my skin looking and feeling its best!
Buy It: Please visit the Rejuva Minerals website to see their great selection of products and convenient shopping locations.
Connect: Don't forget to follow Rejuva Minerals on Facebook and Instagram for the latest product announcements and special offers.


Hello, my name is Laurie. I have been married to my husband for 16 years. We have two young daughters, ages 15 and 13 years old. My family and I live in Oregon so that means we are just minutes from the beach, mountains, and desert.  We love it here and try to spend as much time outdoors playing as we can. When we aren't outside playing, I enjoy reading, gardening, refinishing furniture, and other crafts.
This post currently has 6 responses.