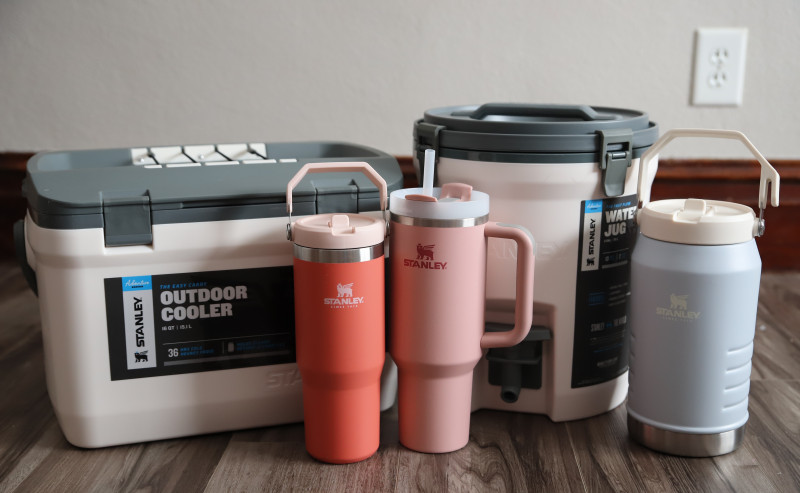 Thanks to Stanley for sending me these amazing products. As always, all opinions are my own.
Valentines Day is almost here! My husband and I have been married for 12 years now and while we've tossed around the idea of skipping gifts for commercialized holidays, we both still like to give and receive too much to do that. That said, rather than the expensive flowers and chocolates we used to buy, we tend to look for more practical things, or things that are "fun" to the other person that they wouldn't buy themselves. This year I reached out to Stanley because they carry some of our favorite products, and I've got some gift ideas for your partner (and you!).
Valentines Day Gifts for Couples from Stanley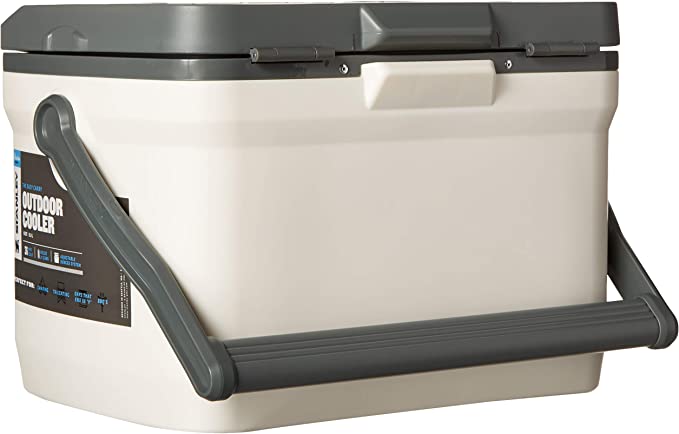 Stanley Adventure Easy Carry Outdoor Cooler
The Stanley Adventure Easy Carry Outdoor Cooler is one of my favorite Stanley products. It's the perfect size for a family picnic lunch, or if you're a big eater like my husband, a one-person lunch cooler for a long workday. It's fairly lightweight and the handle feels very heavy-duty, which is the quality I've come to expect from all Stanley products. It keeps food and drinks cold for up to 36 hours, or you can fill it with up to 21 cans if you're taking it tailgating. We have both the Polar white version and the Stanley green; one is for Tyler for work, and the other is mine for family picnics or days at the beach! I feel like this cooler is the perfect size and it would make a fantastic gift.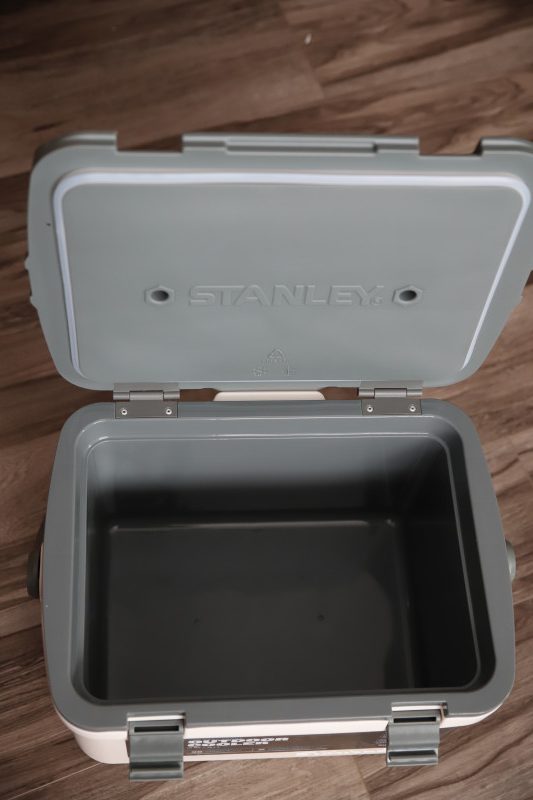 Stanley Adventure Fast Flow Water Jug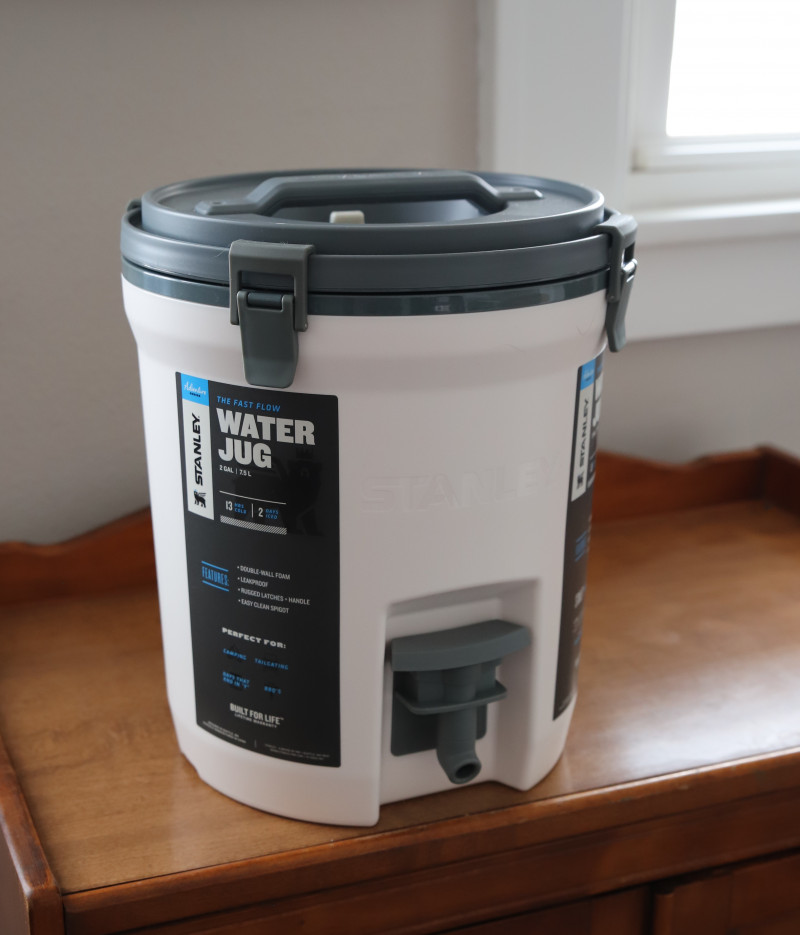 Another one of my favorite Stanley products is the Adventure Fast Flow Water Jug. This jug holds 2 gallons of liquid and keeps them cold for hours, and even over a day with ice. We took our water jug camping this summer and filled it with water and ice – it was perfect for our campsite, easy to refill, and a great way to have cold, refreshing water throughout the day. It's completely leak-proof which makes it great for travel. We've also taken it with us to summer t-ball practices and games, to the beach, and to a family reunion!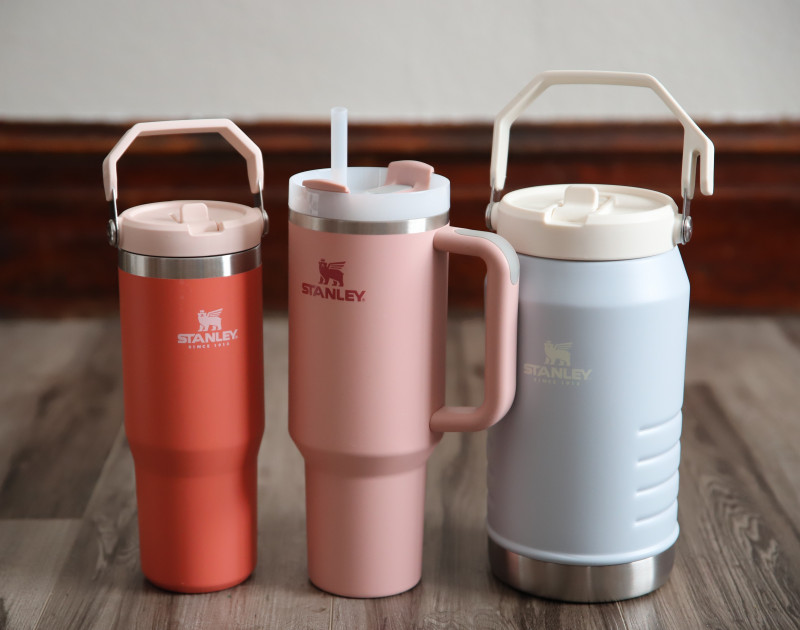 Stanley tumblers and drinkware are hugely popular right now, and there's a reason for that! First of all, they're pretty, and pretty drinkware makes it so much more fun to use! I love the huge variety of Stanley colors and styles. Second, they keep drinks cold for a LONG time. I've gotten accustomed to drinking ice water even in the winter. Filling my Stanley cup is the best way to get myself drinking water all day long. Here are a few of my favorites that will make amazing Valentines Day gifts!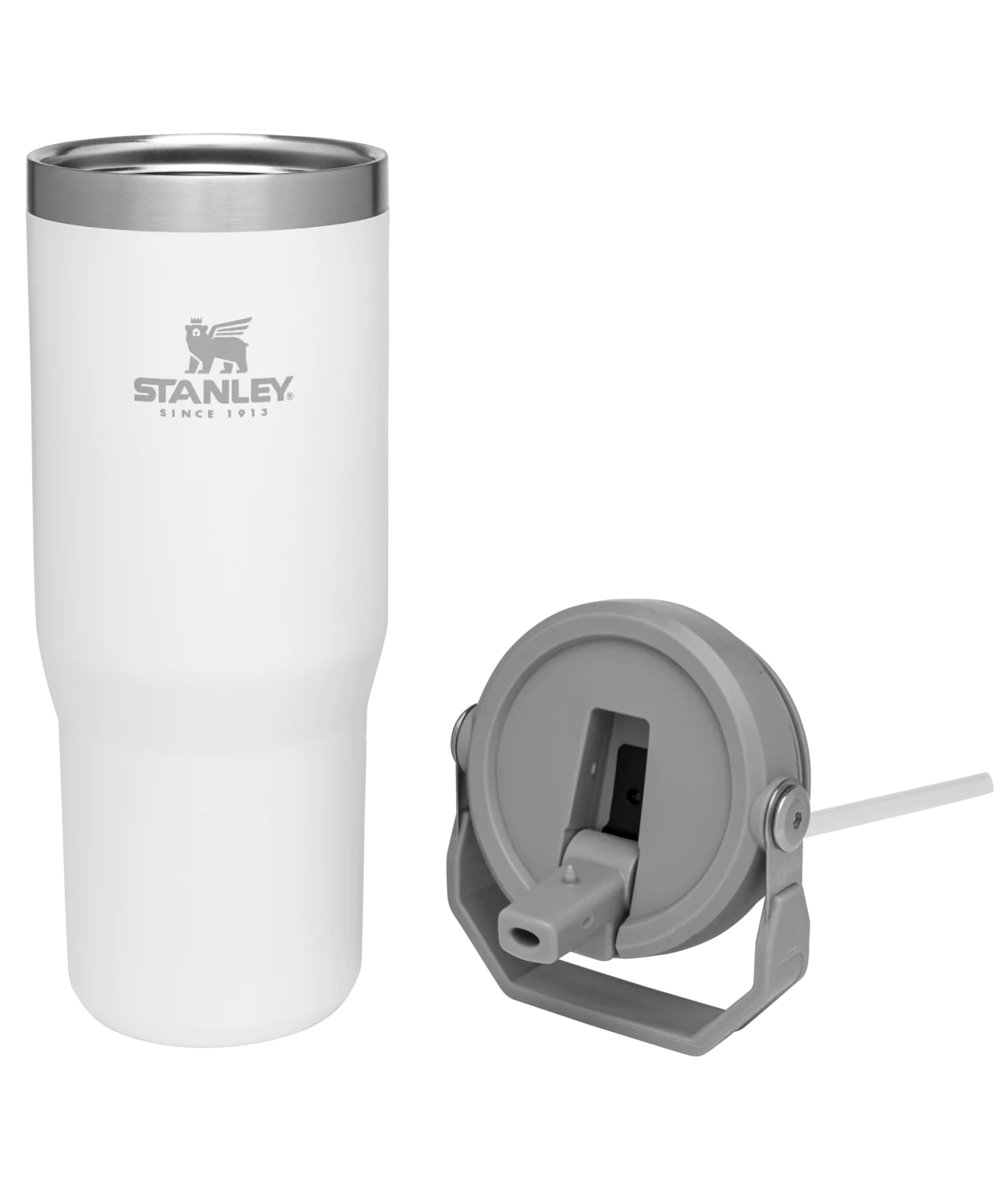 Stanley IceFlow Flip Straw Tumbler
The Stanley IceFlow Flip Straw Tumbler comes in 21 different colors (and they sell out fast!) and is 30 ounces which is perfect to take on-the-go. With double-wall vacuum insulation, your drinks will stay cold for up to 12 hours and iced for up to two days! My kids steal these from and use them for their gymnastics and ninja classes in the winter, and softball and t-ball in the summer. They're perfect for traveling because the base fits inside cup holders, too.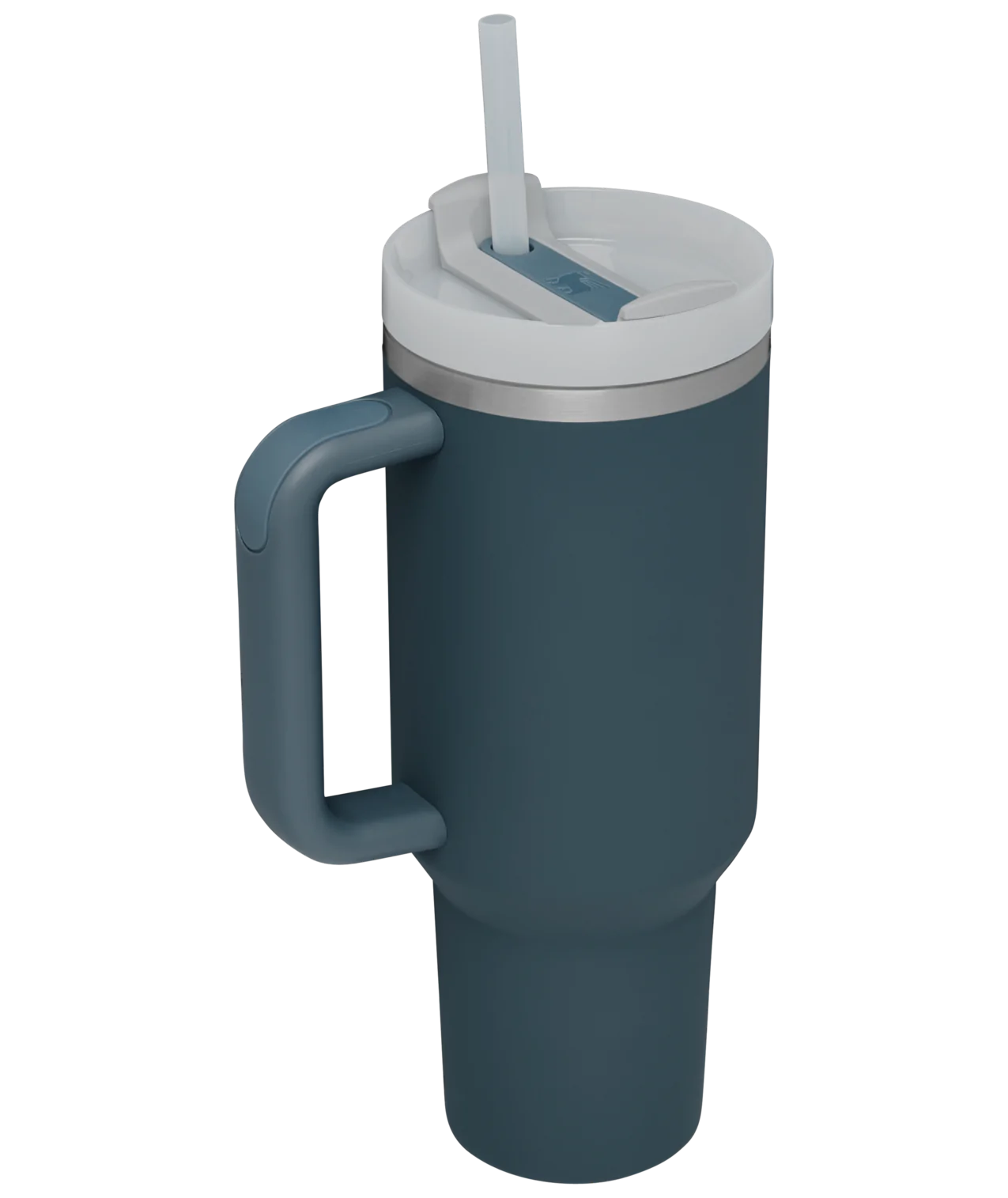 The Quencher H2.0 FlowState Travel Tumbler
The Quencher H2.0 FlowState Travel Tumbler is my new favorite daily drinkware. It holds 40 ounces of water which means I only need to fill it a couple times a day to maximize my hydration. Just like the IceFlow tumbler, my drinks stay cold for hours (and overnight if iced!). You can also use this tumbler with hot liquids – I could see it being great for hockey parents hanging out in cold arenas! I take this with me pretty much everywhere – it fits in my vehicle cup holder and I love the new, velvety feel. The handle is great when I'm carrying multiple things (which, I'm a mom, so that's always).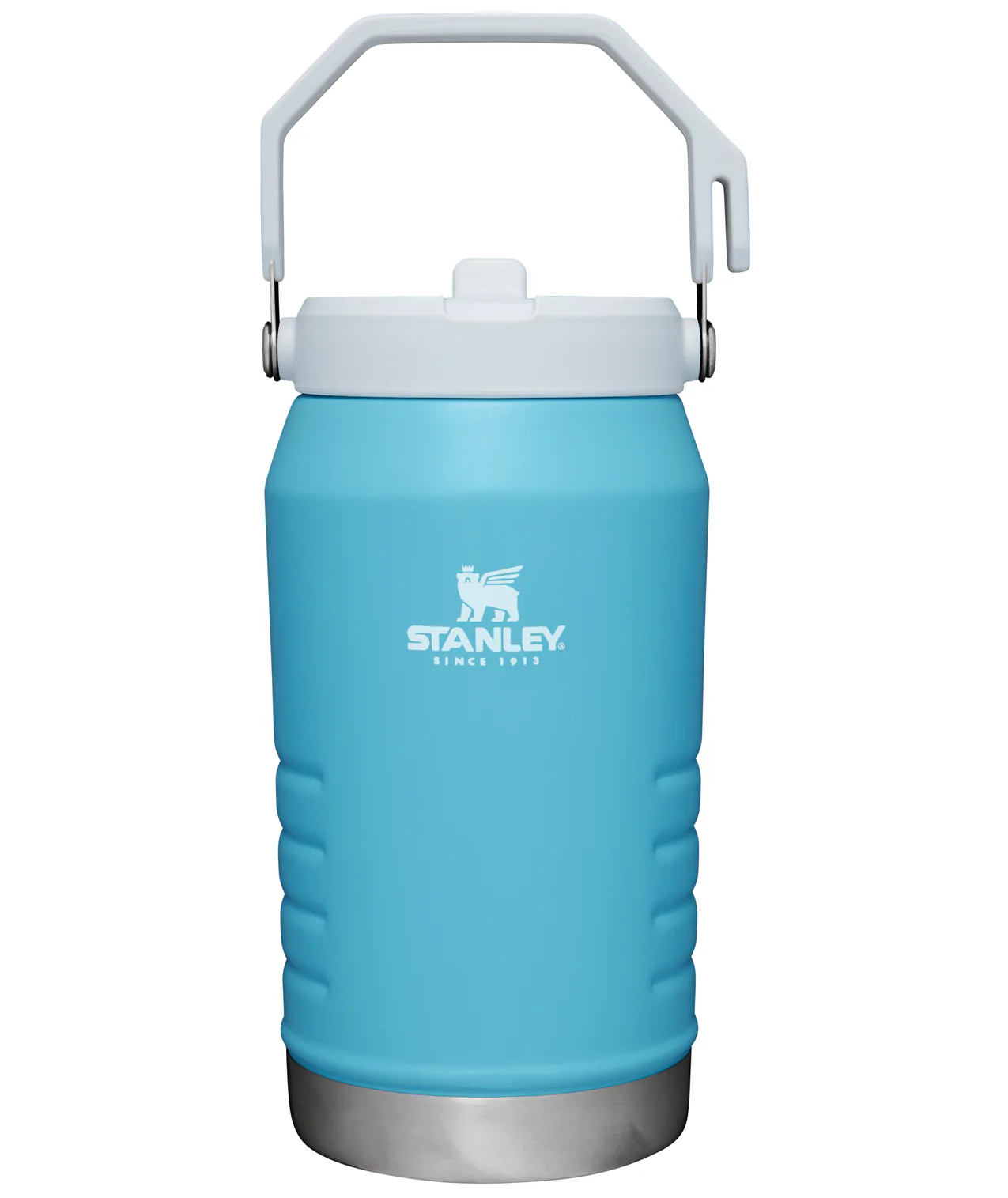 Stanley IceFlow Flip Straw Jug – 64 Oz.
For me, personally, a 40oz tumbler is perfectly adequate. But for my husband, who is a commercial electrician working on brand new apartment buildings without running water, he prefers something a little bigger that's still manageable to carry around. His favorite Stanley product is the IceFlow Flip Straw Jug which holds 64 ounces of water. Not only does it keep his water cold throughout the day, he doesn't need to refill it and the easy-carry handle makes it no problem to haul around the job site. He's dropped it (many times) on hard cement floors, and it's still holding up just fine. This jug is also great for hiking or bringing to sporting events; it even features a fence hook on the handle!
Stanley offers so many great products that also make perfect gifts. Sometimes I feel guilty spending money on things like tumblers but when I receive them as gifts I'm absolutely thrilled! Any of these items would be perfect for Valentines Day (and you could even slide in a coffee gift card, too!). Head to Stanley's website to pick out your favorite items before the holiday sneaks up on you!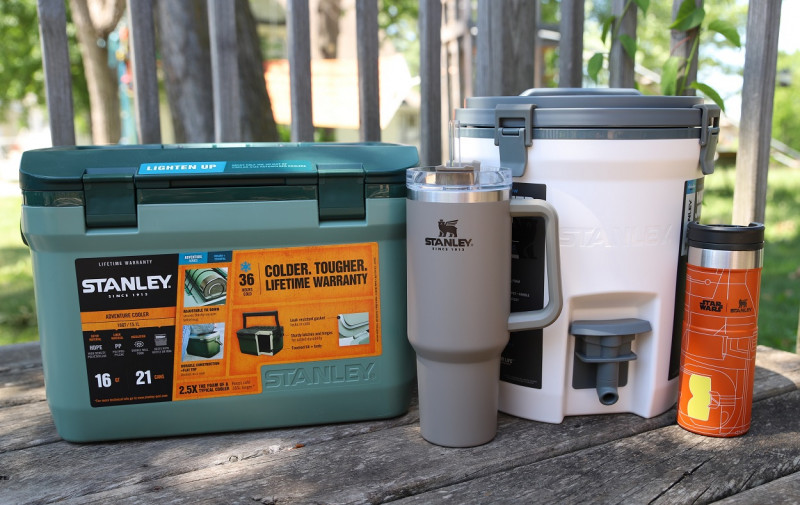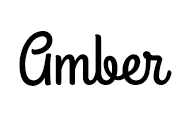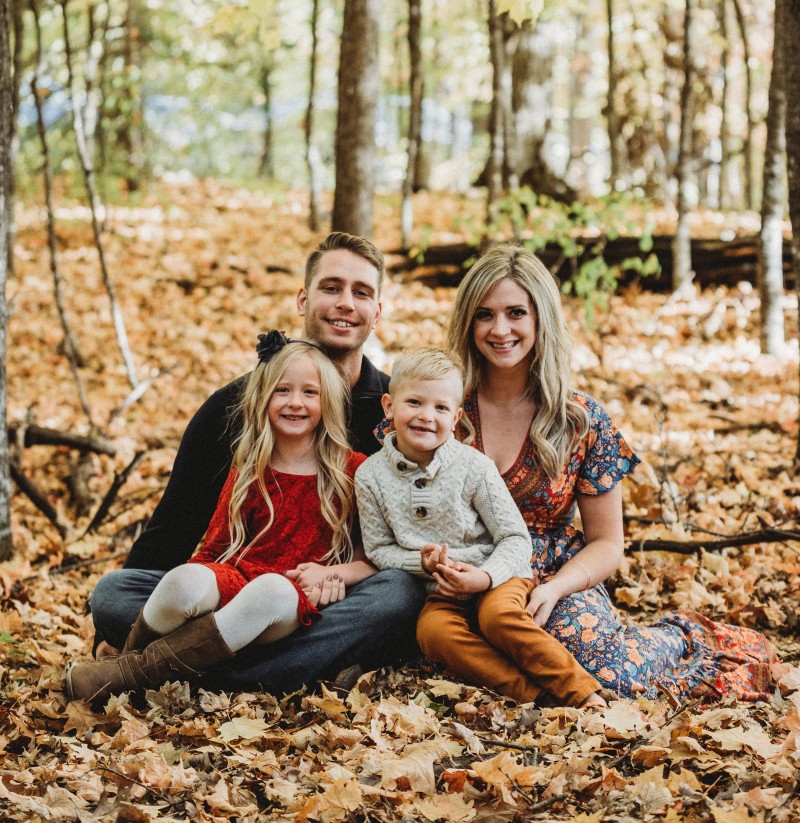 Hi there! I'm Amber, a 34 year old wife and mom of two from central Minnesota. I love to be outside with my family anywhere the weather is warm (which means I spend half the year freezing). We're a homeschooling family that loves to travel as often as possible! When I have a spare free moment, I love to read, take photos, and scrapbook. I'm interested in anything that makes life more fun; I also love socializing and sharing about my favorite products!
This post currently has 6 responses.