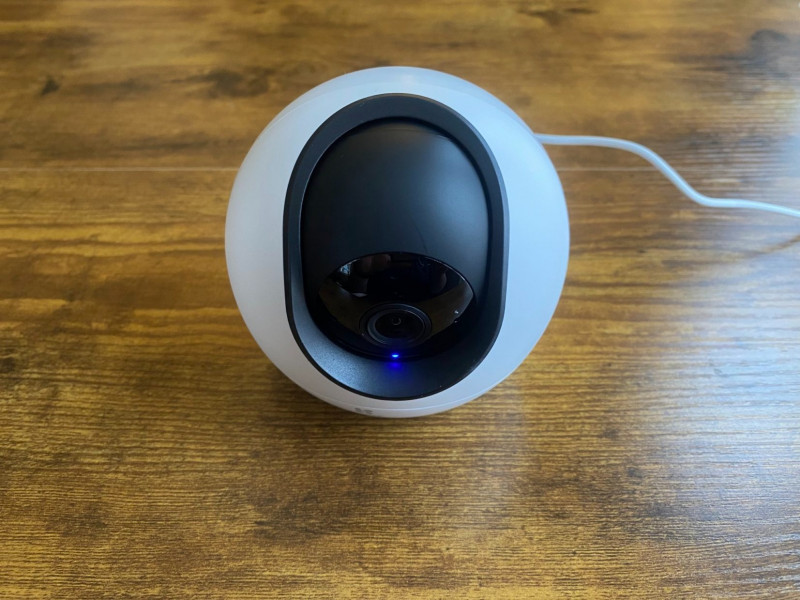 EZVIZ sent me this product for review. There are affiliate links in this post. All opinions are my own.
The EZVIZ 4MP Indoor Camera is a high-quality camera with advanced features that can help you monitor your home with ease. With its impressive 2K+ video resolution, the camera can capture every detail in sharp clarity, even in low light conditions. This camera is a great choice for any parent or pet owner looking for a reliable way to keep an eye on their loved ones.
One of its standout features is its ability to deliver 2K+ video resolution, ensuring that every detail is captured in sharp clarity.
The camera is also equipped with smart features that make it easy to use. Its AI-powered human and pet detection technology ensures that you receive alerts whenever it detects movement. The camera can also zoom in up to 4 times to follow moving objects, and its voice activity detection technology alerts you when there is a sudden change in noise level
.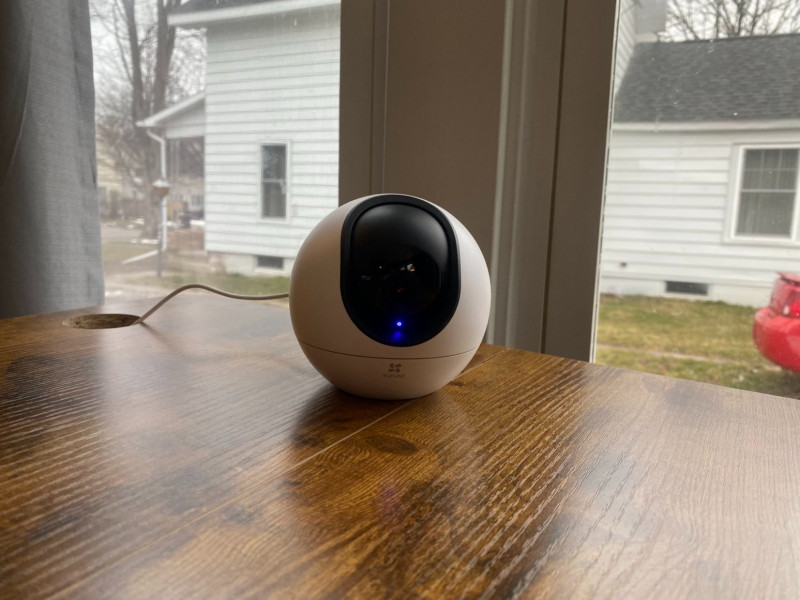 The camera offers multiple options for storing recorded videos, including local MicroSD card storage of up to 256GB and cloud storage with EZVIZ CloudPlay. The cloud storage costs $3.99 for 3 day video history, $5.99 a month for 7 day video history, and $10.99 for 30 day video history.
The 4MP Indoor Camera features end-to-end SSL/TLS encryption and adopts HTTPS to encrypt the transmission of data between your devices and the EZVIZ server. Additionally, the camera comes with a privacy shutter that you can use to cover the lens completely.
Starlight Colour Night Vision is a remarkable feature of the EZVIZ 4MP Indoor Camera that enables color imaging even in extremely low-light conditions. This means you can see every detail in vivid color, no matter how dark it is. This feature is made possible by the camera's F1.6 aperture and special starlight sensors, which work together to capture more light and enhance image quality.
The camera is also equipped with an ambient illuminance threshold of 0.1 Lux, which is the level of light required to trigger a switch from color picture mode to nighttime black-and-white picture mode. This means that when the lighting in the room reaches this threshold, the camera will automatically switch to black-and-white mode for improved visibility. The combination of Starlight Colour Night Vision and black-and-white mode ensures that you always have clear, detailed footage, even in low-light conditions.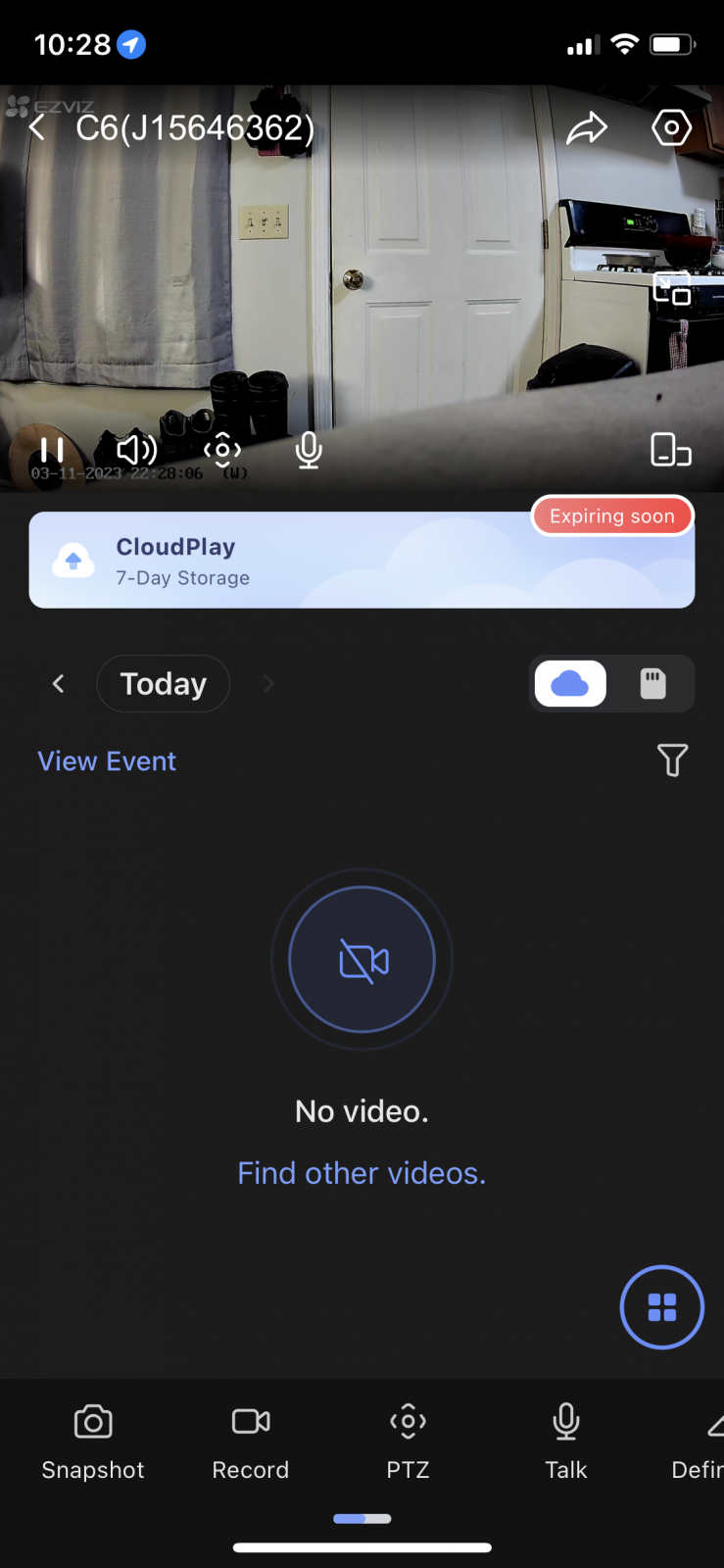 The EZVIZ 4MP Indoor Camera is seamlessly integrated with the EZVIZ App, making it easy for you to control the camera and view footage. Once you've downloaded and installed the app, you can connect the camera to your home Wi-Fi network and start monitoring your home or pets.
The app is user-friendly and intuitive, allowing you to control the camera's pan and tilt functions, adjust the zoom level, and even initiate a video call with the camera. You can also customize the motion detection settings and receive push notifications whenever the camera detects motion.
The app also allows you to view live footage from the camera and access previously recorded footage. You can use the playback feature to review footage from a specific time and date, making it easy to find the exact footage you need.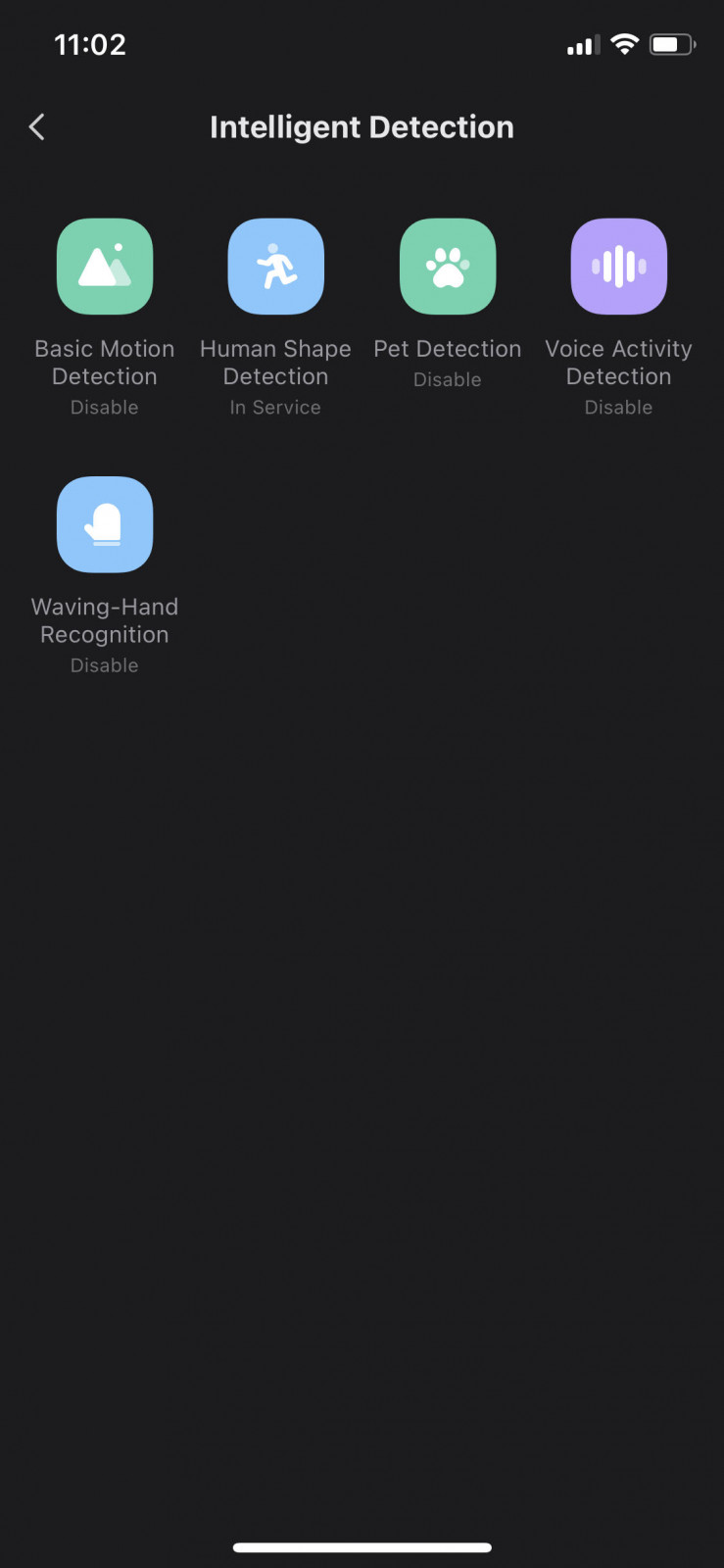 Most excitingly, you can enable the AI features in the app. Using AI, you can get custom alerts for a human being detected, a pet detected, voice activity detected, or basic motion detection. There's even a neat feature you can enable where if a hand waving motion is detected, the camera will auto call you through the app!
All in all, the EZVIZ 4MP Indoor Camera is an excellent choice for anyone looking for a reliable, smart, and powerful camera for pet or baby monitoring. Its impressive video quality, smart features, powerful and intelligent design, and privacy protection make it a great investment for any home.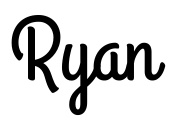 This post currently has 4 responses.