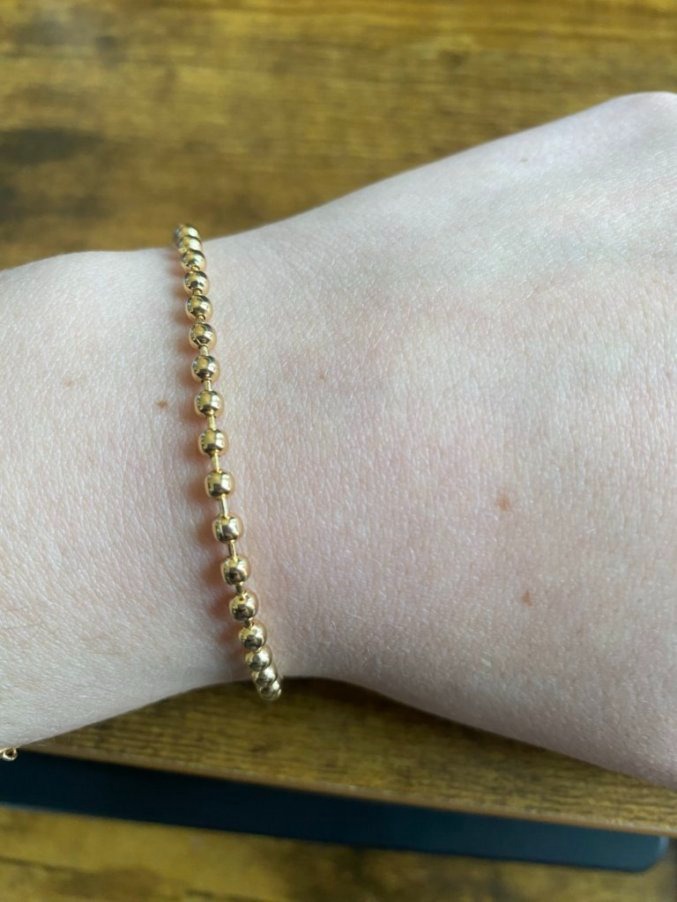 I was sent bracelets from Sterling Forever for review. All opinions are my own.
I recently had the opportunity to try out the Sterling Forever Dainty Beaded Bracelets.
First and foremost, what sets Sterling Forever apart is their exceptional customer service. Their commitment to quality extends beyond the purchase date, allowing you to return your piece at any time for a free replacement if it tarnishes or breaks. This reassurance alone speaks volumes about the brand's confidence in their products.
The Sterling Forever Dainty Beaded Bracelets offer over 2,000 affordable on-trend styles to choose from, making it easy to find the perfect piece that matches your personal style. The set I received comes in gold, and there is also a silver option available. The dainty beads add a touch of shine, making these bracelets a versatile accessory for any outfit.
The materials used for these bracelets are 14K gold, ensuring both elegance and durability. Despite their delicate appearance, the bracelets feel sturdy and unlikely to break or be damaged easily. I appreciate the attention to detail in creating a piece that not only looks beautiful but also withstands daily wear and tear.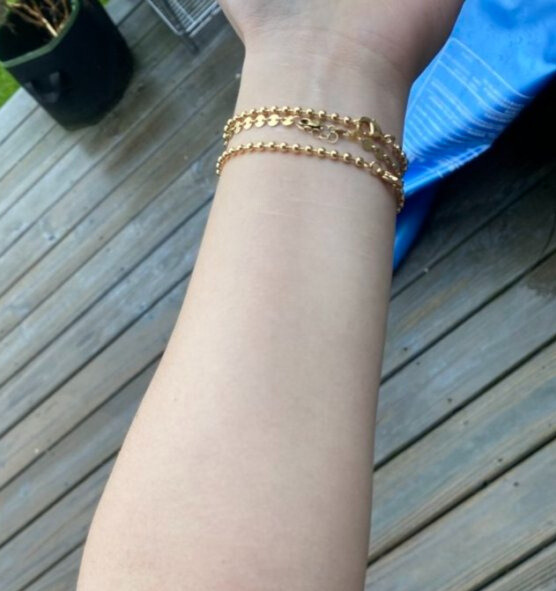 This picture shows the two Sterling Forever dainty beaded bracelets with a third bracelet from another brand/retailer in the center. I think they stack nicely with other dainty gold bracelets!
In terms of sizing, the bracelets have a 7″ length, which fits me well, even though my actual wrist measurement is slightly smaller. When I raise my hands, the bracelets do slide a few inches down my wrist due to the extra length, but it doesn't bother me personally. It's worth noting that the set includes two bracelets, allowing for versatile styling options. They can be worn individually or stacked together for a layered look.
I have been wearing these bracelets 24/7 since they arrived, and they have held up remarkably well. Despite constant use, they show no signs of tarnishing or damage. I am impressed by their long-lasting resistance to wear and tear, thanks to the .25 micron plating used in their construction.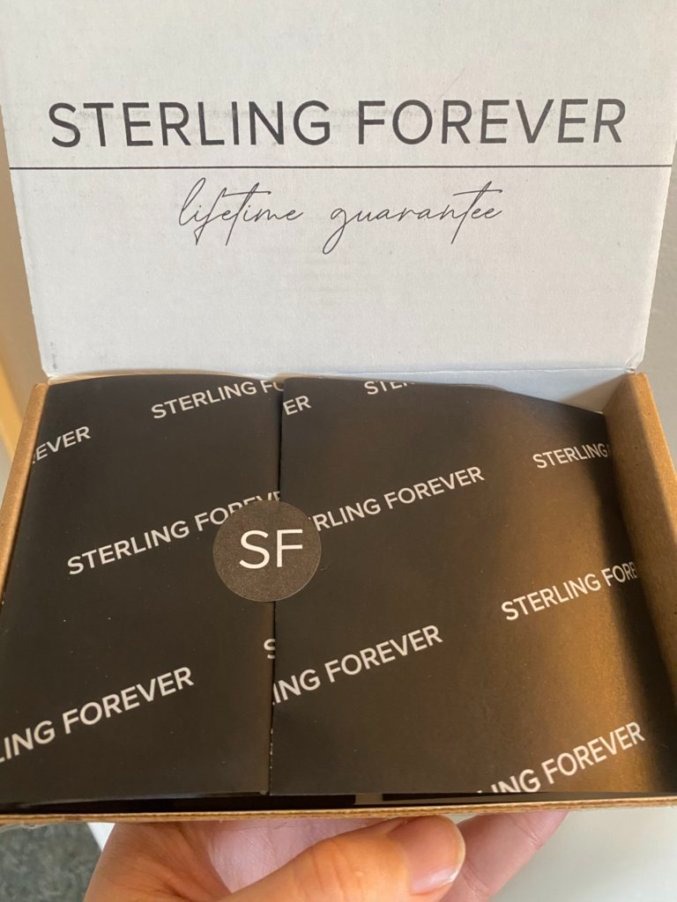 The bracelets arrived packaged nicely, would be nice for gifting.
What I love most about these bracelets is their versatility. They effortlessly complement any outfit, adding a touch of elegance and shine. Whether I'm dressing up for a formal occasion or going for a casual look, these bracelets are the perfect match.
Overall, my experience with the Sterling Forever Dainty Beaded Bracelets has been fantastic. Their exceptional quality, commitment to customer satisfaction, and versatile design make them a must-have accessory. I highly recommend Sterling Forever to anyone in search of affordable, trendy jewelry that withstands the test of time.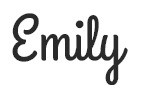 Hi there! I am Emily Evert, the owner of Emily Reviews. I am 28 and live in a small town in Michigan with my boyfriend Ryan and our two pugs. I have a large family and I adore my nieces and nephews. I love reading memoirs, and learning about child development and psychology. I love watching The Game of Thrones, Teen Mom, Sister Wives and Veep. I like listening to Jason Isbell, John Prine, and other alt-country or Americana music. I created Emily Reviews as a creative outlet to share my life and the products that I love with others.
This post currently has 5 responses.