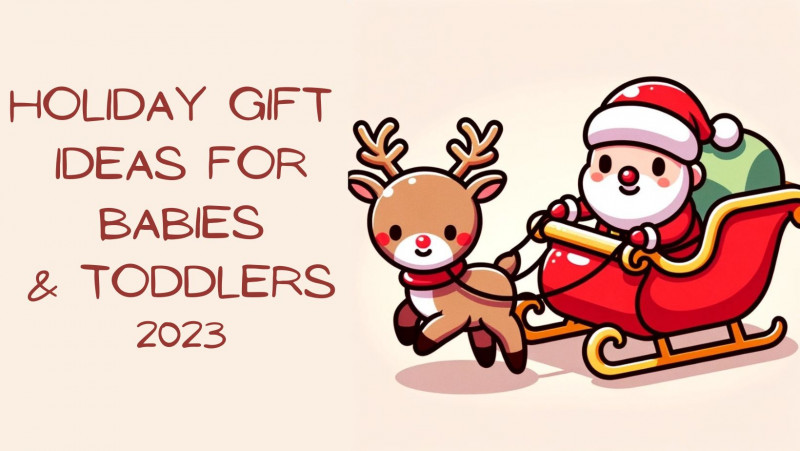 Emily Reviews writers were sent products for our holiday gift guide. There are affiliate links as well as Amazon affiliate links in this article. As an Amazon Associate, I earn from qualifying purchases. All opinions are our own.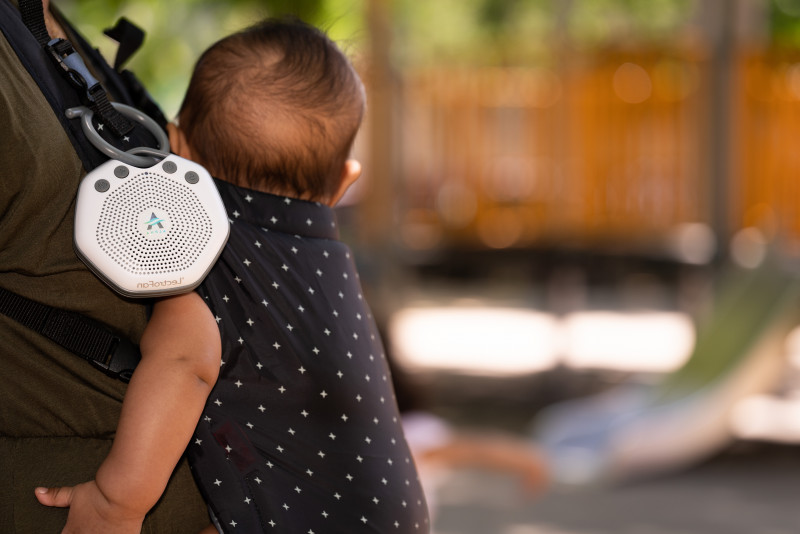 Sound Of Sleep
Sound Of Sleep specializes in sleep sound machines. They have sound machines in different sizes and styles to fit your needs. The Lectrofan Alpha is compact making it perfect for travel. It has seven soothing sounds including a heartbeat, two different fans, two white noise sounds, and two variations of ocean waves. For your convenience, the Lectrofan Alpha recharges with the included USB cable. It plays for up to 40 hours per charge at normal volume. The Lectrofan Alpha has a clip that makes it easy to attach to a car seat, crib, stroller, or anything else you wish. To see the selection of products Sounds Of Sleep offers, please visit their website.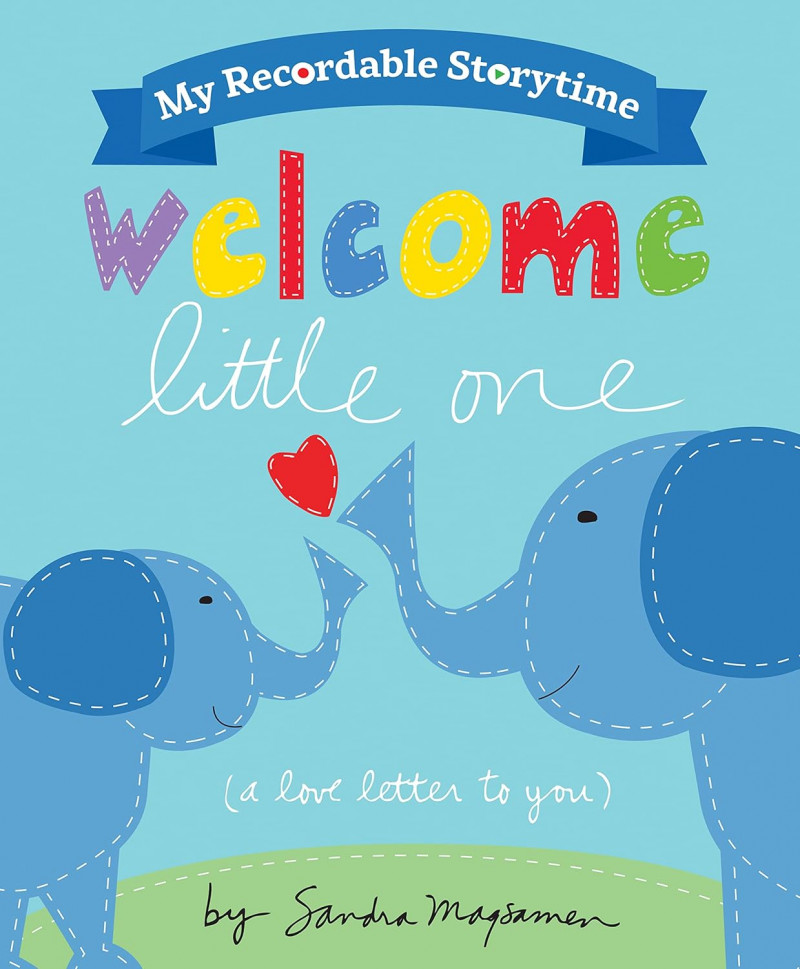 My Recordable Storytime
For parents, the arrival of a newborn child is an event filled with the promise of love, joy, and a lifetime of memories. Loved ones will now be able to capture these precious memories forever with My Recordable Storytime: Welcome Little One. Featuring 40 recordable pages, this book allows readers to express the love they have for the little one in their life through storytelling. There's a recordable dedication page that allows the reader to provide their own heartfelt personalized message. These books are a keepsake to cherish forever!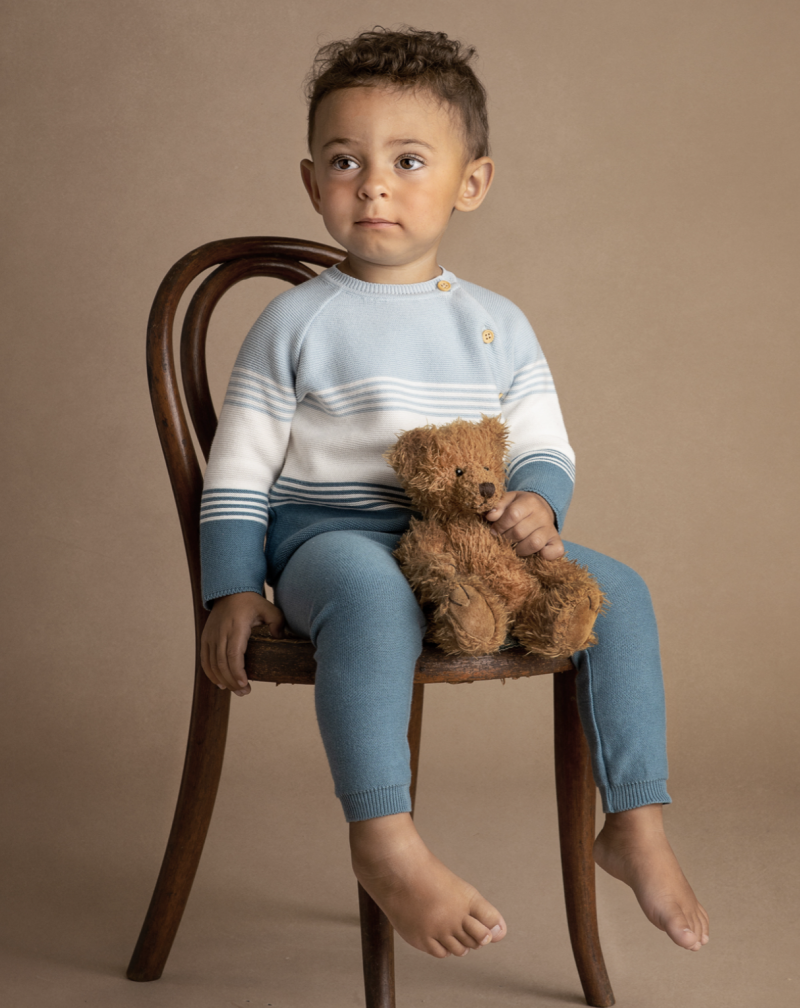 Feltman Brothers
There's so much to love about this Color Block Knit Set from Feltman Brothers. Not only does it come in both blue and pink, it's warm, cozy, and oh-so-cute! The little button detailing on the front is both functional as well as stylish. It is truly the perfect outfit for any baby or toddler this winter. This gorgeous 2 piece knit set from Feltman Brothers features a classic color block style that always looks great. It's a good choice for family photos, perfect for gifting, or can also be used for an all-around everyday outfit. It is super comfy and allows babies and toddlers to go about their day unhindered.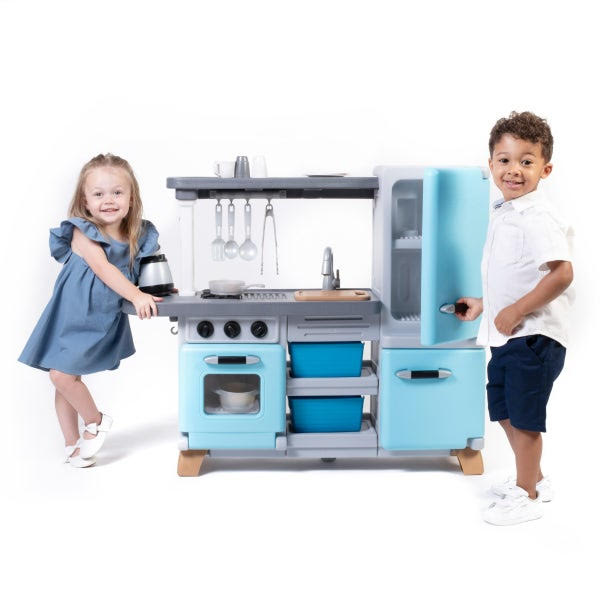 Step2
For many years, parents have turned to Step2 for kids' furniture and toys. Step2's products are designed to encourage learning and development through creative play. The new Cooking Time Kitchen™ is perfect for hours of entertainment and skill-building. While kids play, they will work on role-playing, fine motor skills, language skills, and critical thinking. The Cooking Time Kitchen has a fun vintage look with many interactive features. Kids will discover the clicker knobs, electronic lights, and sounds on the appliances. The Cooking Time Kitchen comes with an extra large storage bin and a 23-piece accessory set. It is suitable for children two years and older. Read Laurie's full review on the blog for more details.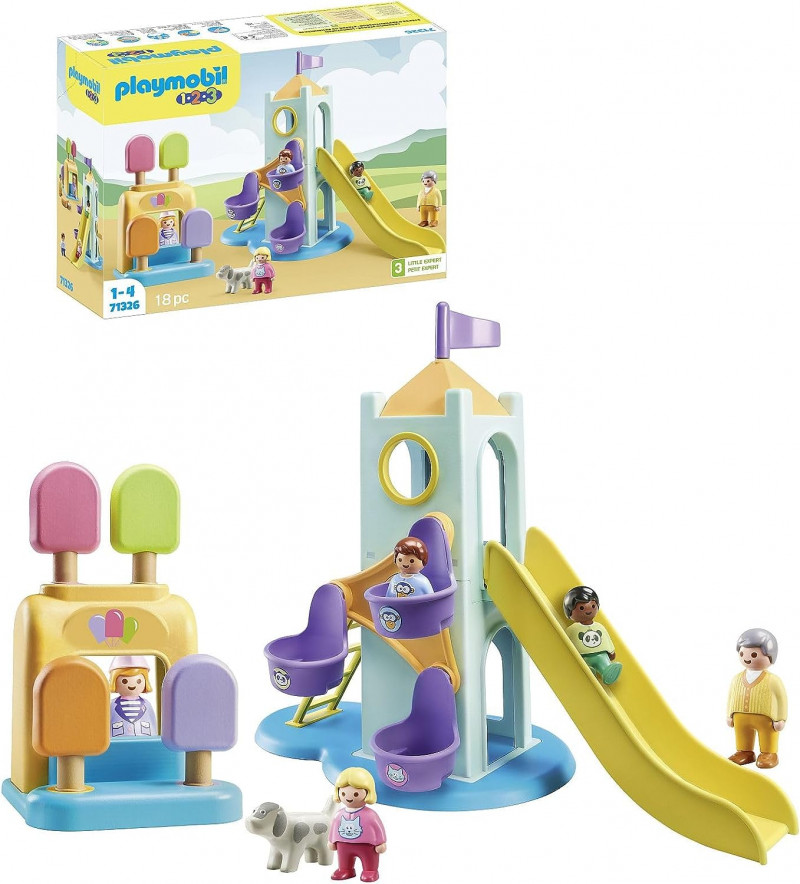 Playmobil
My kids have loved Playmobil for years now so with the addition of Ruby last year, I'm excited to see they now have a great toddler lineup too! This Playmobil 1.2.3. Ice Cream Tower Play Set is loads of fun. Climb up the tower, slide down the slide; or go grab some delicious ice cream! This Stage 3 – Little Expert set will help your toddler develop cognitive and fine motor skills, all while having a great learning experience! Playset includes two adult figures, three children, dog, and playground. Recommended for ages 18 months and up.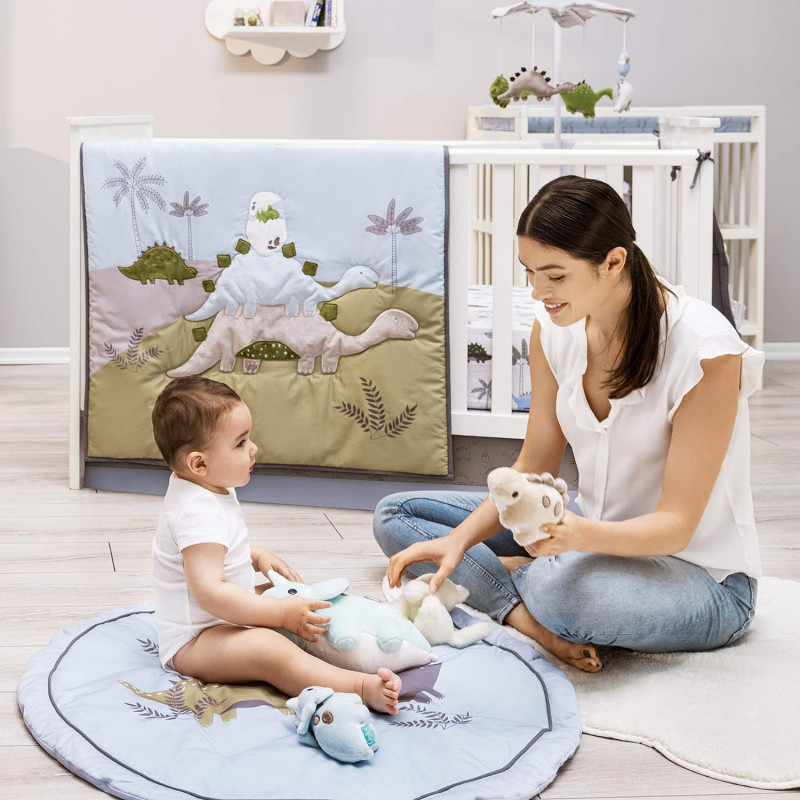 My Little Zone
Floor time is best for baby and now you can create a natural, safe environment for your baby with My Little Zone, featuring pure fabrics and calming colors. Super cute and perfect for any nursery or common space, this play mat is cushioned and soft; allowing baby to play on the floor in comfort. The fabrics used are designed especially for baby's delicate skin and I love how it's machine washable as well as dryer safe! Because it's also lightweight, traveling to grandma's or the babysitter's house is easy too.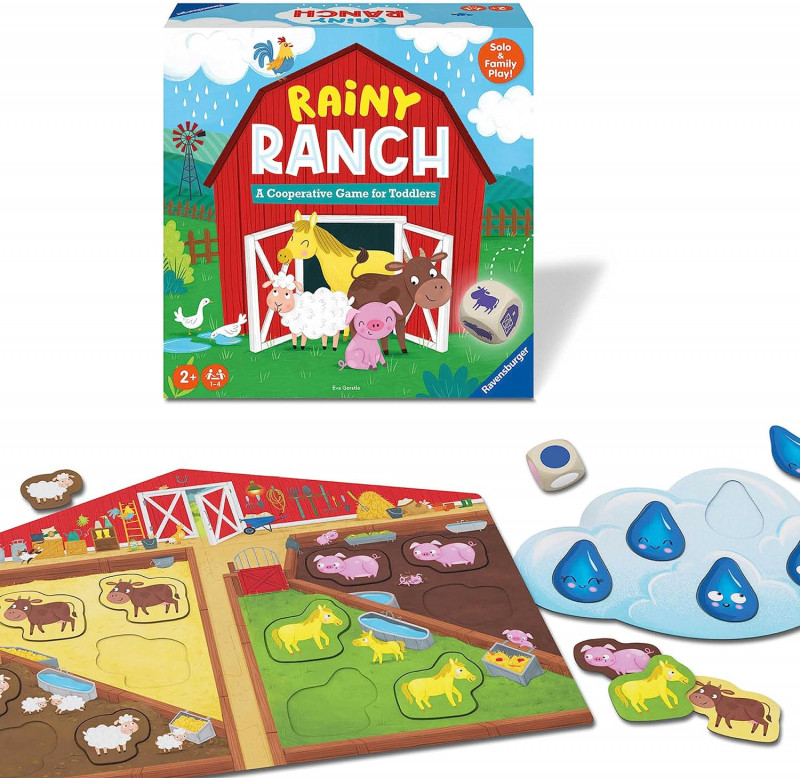 Ravensburger
I love introducing games to kids when they are young and cooperative games are perfect for the toddler age group. This Ravensburger Rainy Ranch game is a cute and fun and a great first game for a child as it grows with them. Explore multiple ways for your child to play on their own and for you to play together. The variant rules allow you to adapt the complexity of play to your child's level. The best part is this game helps develop important skills like fine motor skills, color matching, shape recognition, following directions, and taking turns.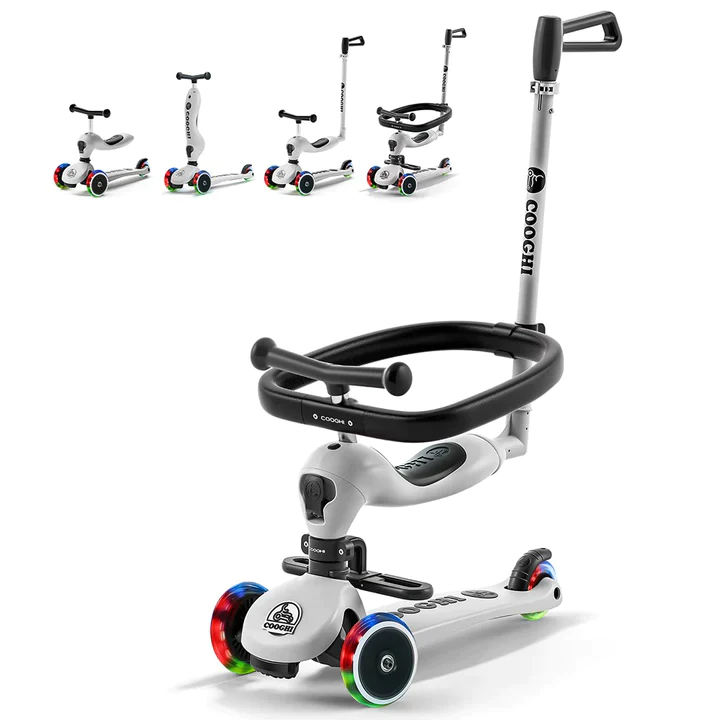 Check out the ultimate 4-in-1 scooter for toddlers with light up wheels! Combining four modes of walker, trolley, balance bike, and scooter, the Cooghi V4 Pro Scooter can adapt to each growth stage of your baby. You no longer need to buy multiple forms of children's vehicles, V4 Pro does it all for you, saving you money and space in your house. It can be used by babies as young as 10 months, and it can be used up to 5 years old. The 360° wraparound fence acts as a protective barrier for your baby, providing a higher level of safety, so parents can rest assured. The toddlers scooter can assist your baby to learn to walk, training the muscles of the legs, and exercising the baby's balance and coordination ability. The push rod allows parents to actively participate in the child's scooter experience, can guide the direction, and enhance safety. You will reduce bending and crouching while walking your baby, reduce body pressure, and ergonomically make you feel more relaxed and comfortable. This is a great gift that will last for years!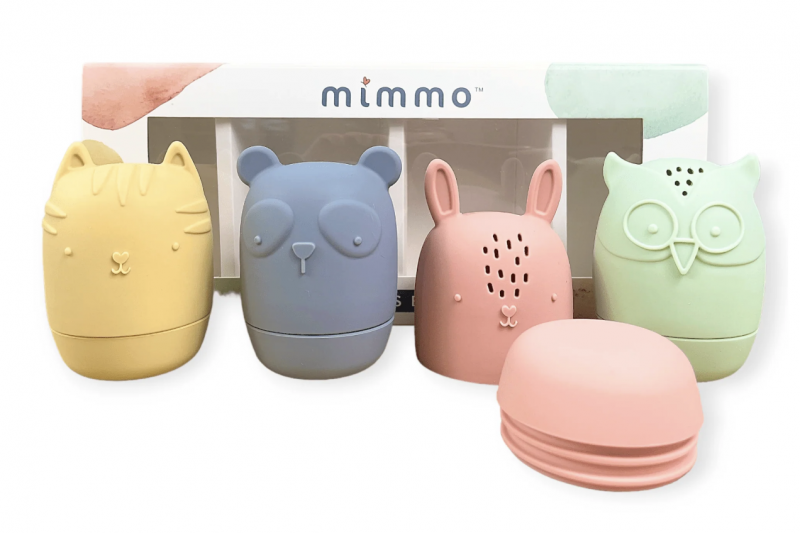 MIMMO
All of our kids have loved bath time but finding safe toys can be tough. Thankfully, there are companies like MIMMO who are striving to keep our kids safe by creating new products that won't be a danger. First off, these Playful Pals Bath Toys are made from food-grade silicone that is completely non-toxic. They are also durable, so they'll be able to provide years of fun play. But best of all, thanks to their two-piece construction, MIMMO's toys are super easy to drain and clean. This mean you can say good bye to mold!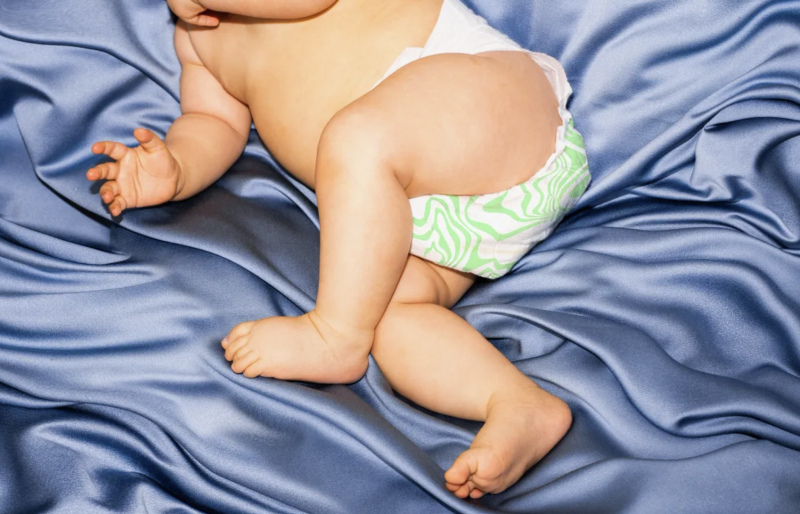 Freestyle World
I'm all about practicality when it comes to giving gifts to little ones. When it comes down to it, every baby can use some diapers and it's hard to beat Freestyle World's. We've used these diapers for a couple months now and absolutely love them. Freestyle is the first diaper brand to use a 100% tree-free core and their proprietary BambooTek core is not only the most sustainable option on the market, but also absorbs 1.5 times more moisture than other diapers! You can buy just one box or sign up for a subscription to give a gift that will keep on giving for as long as you'd like!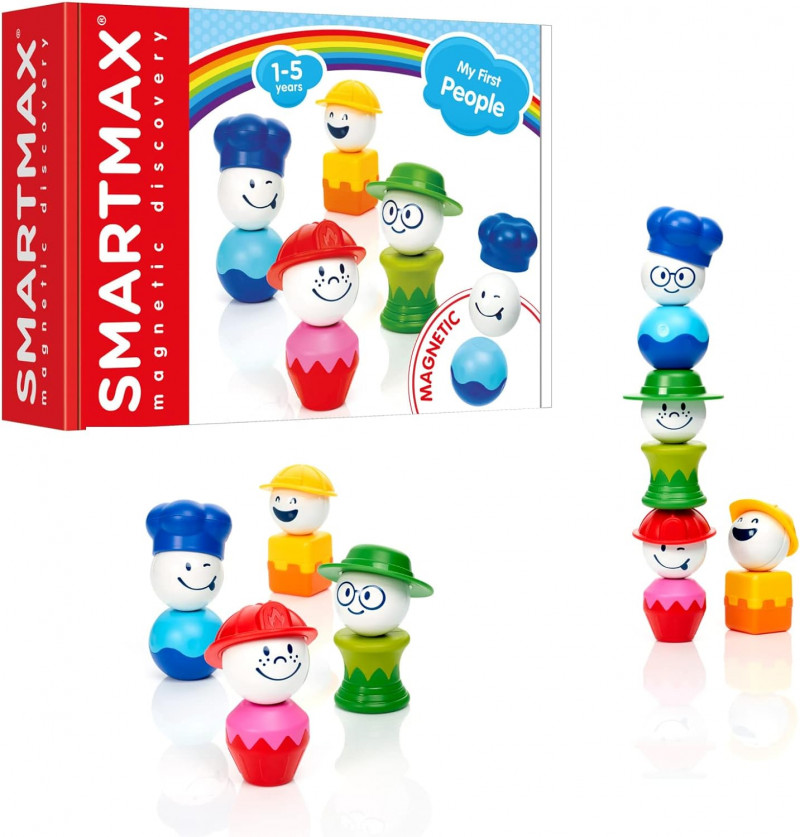 SmartMax
There's endless play possibilities with this fun 12 piece set of SmartMax My First People! Safe for young children, this set contains large, soft pieces and a safe magnetic design. Kids love how easy it is to mix and match as they build and create. It's the perfect way to introduce science as kids get to carefully experiment with magnetic attraction and repulsion while developing their creativity and imagination. The kids just can't get enough!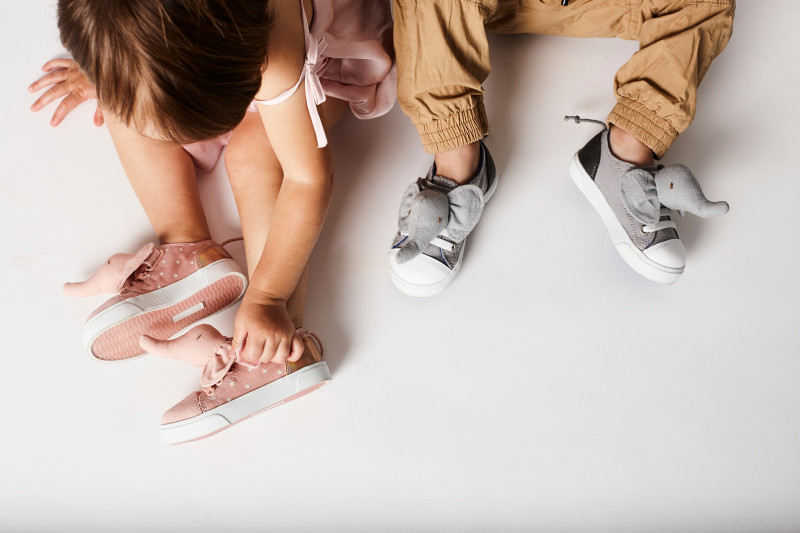 Charleeboo Shoes
Have you heard of Charleeboo Shoes yet? These adorably unique toddler kicks are lined with organic cotton for extra breathability and comfort. The insoles have extra padding to keep growing feet happy wherever their daily adventures may lead. They also feature two velcro strap fastenings for easy on and off wear, while your kiddo practices learning to tie their own shoelaces. Available in a variety of fun styles, they are a great gift idea.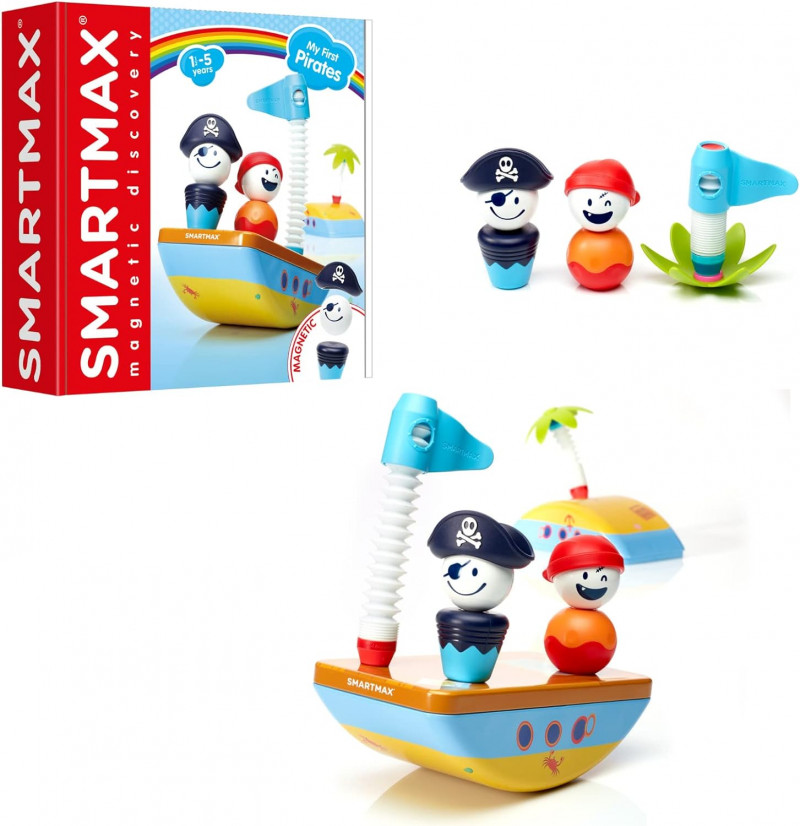 SmartMax
For even more magnetic SmartMax fun, add the My First Pirates Magnetic Building Play Set to your toy box lineup. It's the perfect set to engage your child's imagination with this magnetic building play set featuring pirate characters, flexible pieces, and a boat that doubles as an island. It's a great addition to any of the SmartMax 'My First' toys as they can be played with together. Being a STEM product, it's sure to provide hours of creative play while promoting critical thinking and problem-solving skills.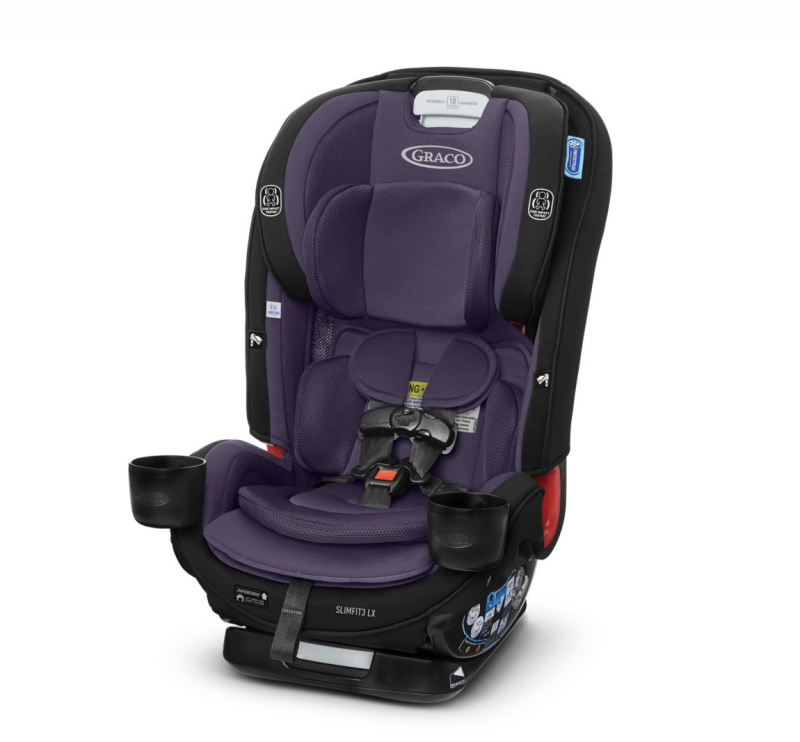 Graco Baby
Have you ever considered gifting a car seat for Christmas? It's definitely a necessity that would get used! This year, take a look at the Graco SlimFit3 LX 3-in-1 Car Seat. It is Graco's slimmest designed car seat, as we all know that space in a vehicle is a premium. But my favorite feature about this seat is that it's the only seat your child will ever need! This narrow all-in-one car seat grows with your child from rear-facing harness (5-40 lb) to forward-facing harness (22-65 lb) to highback booster (40-100 lb). Loaded with so many great features, it would be impossible to share them all right here. But I will note that you will absolutely love the No-Rethread Simply Safe Adjust Harness System as it allows you to adjust the height of the headrest and harness to 10 different positions with just one motion, making it easy for just the right fit every single time. This is one seat that deserves a second glance!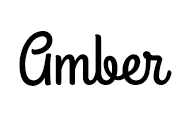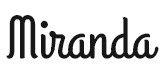 Hi there! I am Emily Evert, the owner of Emily Reviews. I am 28 and live in a small town in Michigan with my boyfriend Ryan and our two pugs. I have a large family and I adore my nieces and nephews. I love reading memoirs, and learning about child development and psychology. I love watching The Game of Thrones, Teen Mom, Sister Wives and Veep. I like listening to Jason Isbell, John Prine, and other alt-country or Americana music. I created Emily Reviews as a creative outlet to share my life and the products that I love with others.
This post currently has 3 responses.