Me Giant has adorable & funny t-shirts, creepers, bibs, and hats for kids. Designed to show off their budding personalities and spirited
imaginations, each high quality design is printed on 100% cotton material.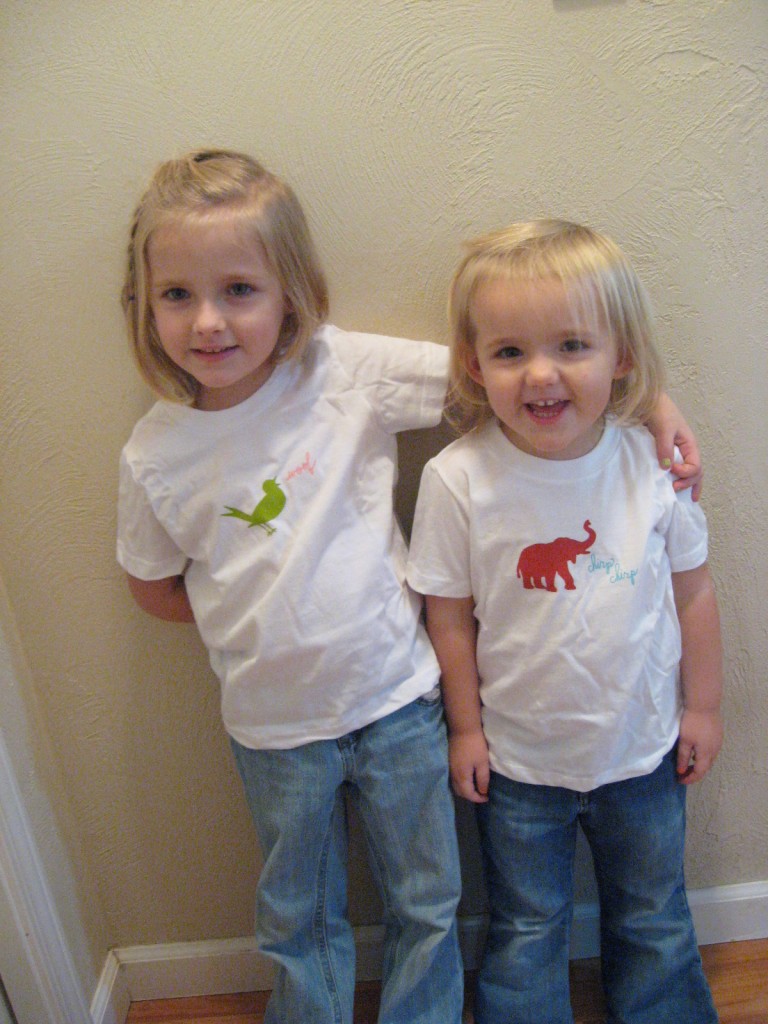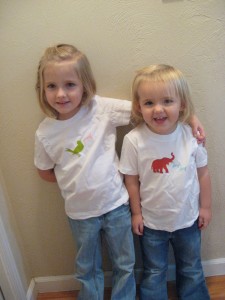 My girls chose T-shirts that have crazy characters and mixed sounds, they are humorous and darling. Savannah chose a bird that exclaims "woof" and Cheyenne chose an elephant that trumpets "chirp"! They receive lots of compliments when they wear them; the kids at preschool think they are hilarious! Me Giant kids T-Shirts are available in sizes 2T & 4T, short or long sleeved.
Me Giant creatively packages each shirt in a classic metal lunch box. The lunch box we received happens to have the two characters we chose on our T-Shirts. I am not sure if that is a coincidence or if they intentionally do that. The girls love the lunchbox, unfortunately both my girls' shirts came in one lunch box they fight over it so, it now sits on our mantle. I plan to use it to store a game or something like that in.
Me Giant doesn't just entertain the bigger kids; they have included the littlest in on the fun. Each creeper is 100% cotton and is available in sizes 3 months to 18 months, short and long sleeved. The closure snaps feel very secure in the fabric.
My Nephew (5 years old) chose a peanut creeper for his sister arriving in April. He thinks she will be his little peanut. He is going to wrap this and give it to his parents for Christmas. He said since his little sister will be to little to play with the lunch box her creeper came in, he will hold on to it.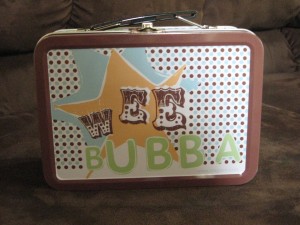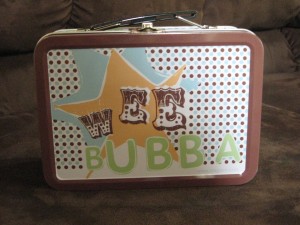 My camera doesn't do these shirts justice, they have great graphics and are all printed on high quality 100% cotton material.
I think Me Giant shirts and accessories would make fun Christmas gifts.
You can find all the awesome Me Giant products on their website, Facebook, and Twitter pages.
This giveaway is open to the US and will end December 3rd @ 11:59pm EST. Winner will have 48 hours to reply to my email and claim their prize.



Hello, my name is Laurie. I have been married to my husband for 16 years. We have two young daughters, ages 15 and 13 years old. My family and I live in Oregon so that means we are just minutes from the beach, mountains, and desert.  We love it here and try to spend as much time outdoors playing as we can. When we aren't outside playing, I enjoy reading, gardening, refinishing furniture, and other crafts.
This post currently has 152 responses.