SunglassWarehouse.com started in 2002 with a goal of providing customers with the best service and shopping experience imaginable. They have a large selection of Men's, Women's and Kids glasses at affordable prices. SunglassWarehouse.com doesn't try to sell you designer knock-offs. They sell glasses with trendy looks, for less money…simple.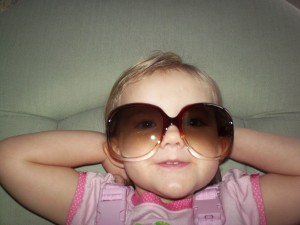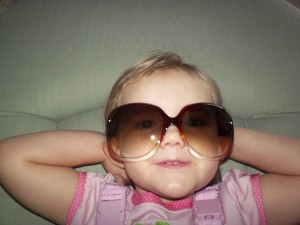 SunglassWarehouse.com offers several styles including Aviator, Polarized, Sport, Retro, and Oversized. They have reading, driving, fit over glasses, clip-ons, and motorcycle sunglasses. With that many options, SunglassWarehouse.com has developed several easy browsing
options, including choosing sunglasses based on your skin tones and choosing sunglasses for your face shape.  SunglassWarehouse.com wants to make sure your shopping experience is a good one.  With that goal in mind, they provide you with fast check out and speedy shipping. They also have a no hassle return and free shipping on orders over $25.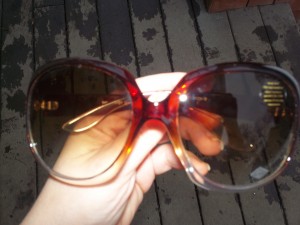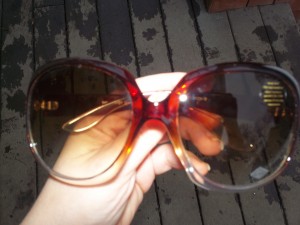 For my review, I chose the SW Celebrity Style #511. They are available in blue, purple, brown, or green; I chose brown. These are the
oversized frames that celebrities such as Paris Hilton and Taylor Swift are currently wearing. They are a different style from the pair I have been using…probably because I have had the same sunglasses since I was a teenager.  I decided it was time I ventured out of my comfort zone and with the wide range of styles and colors to choose from, I had no problem finding plenty of options.  I am still surprised to see myself in these larger frames when I look in the mirror, however, I love my new look and how easy it was for me due to the wide variety of choices SunglassWarehouse.com made it.
This giveaway is open to the continental US and will end February 17th at 11:59 pm EST. Winner will be chosen via random.org and will have 48 hours to reply to the winning notification email to claim their prize before a new winner will be selected.



Hello, my name is Laurie. I have been married to my husband for 16 years. We have two young daughters, ages 15 and 13 years old. My family and I live in Oregon so that means we are just minutes from the beach, mountains, and desert.  We love it here and try to spend as much time outdoors playing as we can. When we aren't outside playing, I enjoy reading, gardening, refinishing furniture, and other crafts.
This post currently has 223 responses.