SmartKlean makes eco-friendly laundry care products. They got their start in 2009 when they grew tired of seeing laundry products that were wasteful and full of harmful chemicals. SmartKlean products are chemical free, environmentally responsible and budget friendly. For my review, I received a SmartKlean Laundry Ball and Stain Remover stick.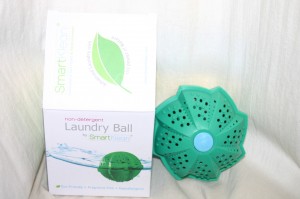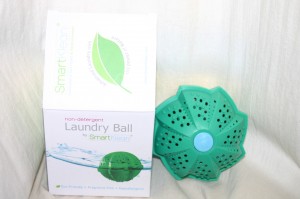 The SmartKlean Laundry Ball contains ceramic beads. When these ceramic beads are emerged in water, they oxygenate, causing the water molecules to break apart and increase the dissolution power. This reaction makes it easier to saturate fabric pores thereby discharging the dirt and odors. The Laundry Ball is free of harmful phthalates and fragrances. Since the Laundry Ball is chemical free, it is gentle on your fabrics and will likely increase their life span.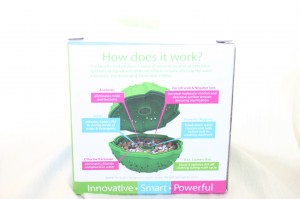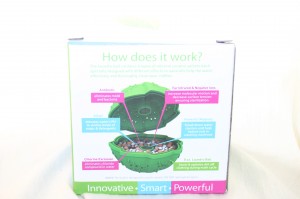 The exterior of the Laundry Ball is also made with eco-friendly materials.  It is free of BPA and PVC, and its innovative shape and size allow it to increase laundry agitation.
SmartKlean's instructions for use suggest that you follow the laundry instructions that are on your fabric, pre-treat stains, add Laundry Ball to your load and set your machine on a cold water wash. The Laundry Ball is safe for HE washing machines, septic systems, colored and white fabrics. It is recommended that you not use hot water with your Laundry Ball as the heat may damage it.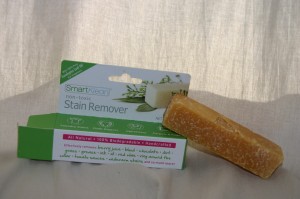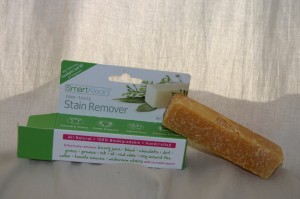 SmartKlean has a NEW Stain Remover and, it is also free from chemicals. This Stain Remover stick is formulated with natural ingredients that tackle stubborn stains. It is hypoallergenic, making it perfect for those of us with sensitive skin.
I love both of the SmartKlean products I was sent to review.  They help me care for and clean our laundry, are safe products to have around my family and are better options for the environment.
SmartKlean is on facebook and twitter.
One lucky winner is going to receive the SmartKlean Laundry Ball and Stain Remover. This is a US giveaway that will end on 10/08/12.
Loading Entry-Form…
…




Hello, my name is Laurie. I have been married to my husband for 14 years. We have two young daughters, ages 11 and 13 years old. My family and I live in Oregon so that means we are just minutes from the beach, mountains, and desert.  We love it here and try to spend as much time outdoors playing as we can. When we aren't outside playing, I enjoy reading, gardening, refinishing furniture, and other crafts.
This post currently has one response.