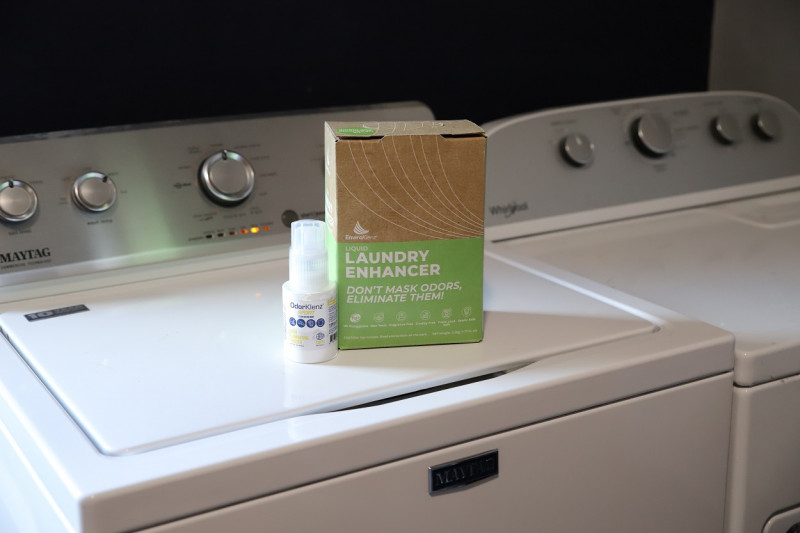 Thanks to EnviroKlenz for sending me product. As always, all opinions are my own!
Have you ever accidentally left your laundry in the washer overnight and had immediate regrets when you smelled it the next day? You know, that awful mildewy scent that permeates clothes and won't come out, no matter how many times you re-wash them? I've been guilty of this more times than I'd like to admit. Recently I discovered EnviroKlenz Liquid Laundry Enhancer and it's been my saving grace!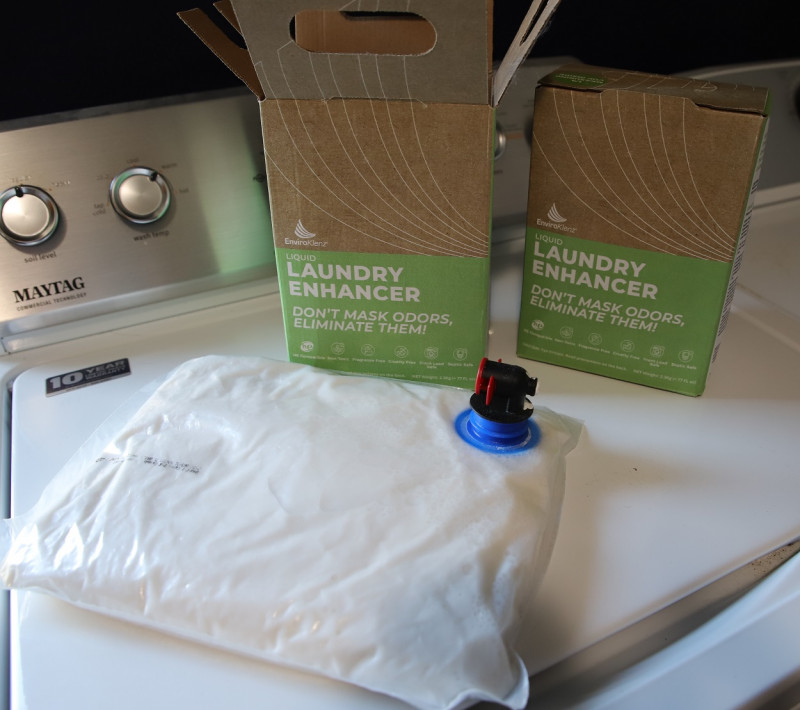 EnviroKlenz Liquid Laundry Enhancer
The bag shown in the picture above can be fitted back into the box with the nozzle out, which makes it easy to pour into the included measuring cup. I kept it out of the box just to show what it looks like and how much you get; it's quite a lot and will last many loads! This Laundry Enhancer is used alongside regular detergent and is simply added straight to the washing machine. It's made with three ingredients that help remove odors from clothing; even that stubborn mildew smell that seems to stick particularly well in workout clothes. That said, it works to remove body odors and other fragrances from clothing as well!
EnviroKlenz has made a super family-friendly product; it's hypoallergenic and non-toxic, made with a patented formulation that's Earth-friendly, gentle, and safe. It is designed using no chemicals or toxic additives, and the sustainable box packaging is made with cardboard, making it fully recyclable and biodegradable. It is also septic-safe and compatible with high-efficiency and front load washing machines!
I've tried other products to remove scents from our clothing and this is the first thing that's actually worked!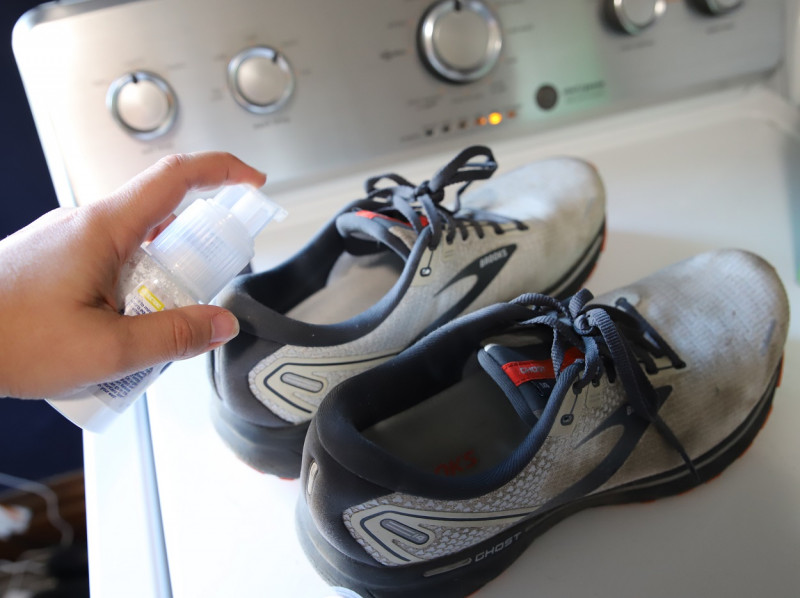 OdorKlenz Sport Powder
Another product we've come to love is OdorKlenz Sport Powder. My husband runs recreationally throughout the week and he also plays softball. Needless to say, his shoes and his cleats STINK. We can't throw these in the washing machine with the laundry enhancer (unfortunately), but I recently tried this OdorKlenz Sport Powder in them and it's made a huge difference!
This powder comes out of a spray nozzle and dries quickly. It's not perfume-y or attempting to cover up the scent like other products – I have tried using those in the past and the chemicals are irritating. This product is non-toxic and formulated specifically for deodorizing and removing shoe odors, without the use of toxic chemicals and perfumes. I just spray it in my husband's shoes and then he shakes them off the next time he goes to use them. It's amazing that his cleats, which I used to be able to smell from a mile away, no longer stink!
I'm so impressed with both of these products and I'm excited to share that we've got an EnviroKlenz giveaway for you! One lucky reader will take home Liquid Laundry Enhancer as well as Washing Machine Deodorizer and Cleanser. This is a US giveaway ending 10/8. Enter using the form below, and good luck!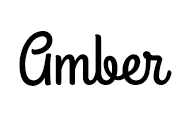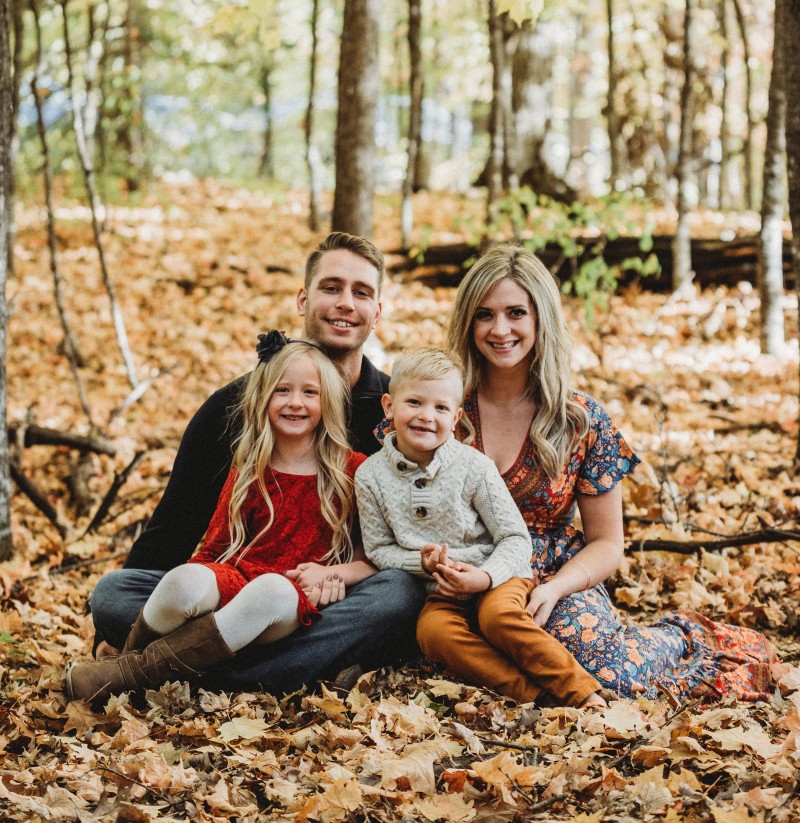 Hi there! I'm Amber, a 34 year old wife and mom of two from central Minnesota. I love to be outside with my family anywhere the weather is warm (which means I spend half the year freezing). We're a homeschooling family that loves to travel as often as possible! When I have a spare free moment, I love to read, take photos, and scrapbook. I'm interested in anything that makes life more fun; I also love socializing and sharing about my favorite products!
This post currently has 9 responses.