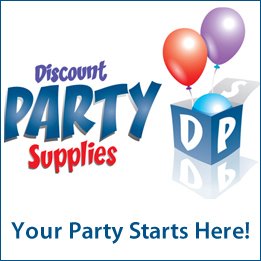 Discount Party Supplies has a wide array of party ideas and supplies to choose from.  They have you covered from 1st Birthdays to each birthday after, bridal showers to baby showers, and from themed parties to special occasions and everything in between.  Discount Party Supplies is a leading online retailer offering these great party goods at discounts up to and even over 50% off MSRP.
With a family of six, it seems like we are always celebrating someone's birthday. We are pretty low key for my husband and myself but we do have parties when the children's birthdays roll around.  The first time we did a themed party was when our daughter turned five.  Till then, we just had minimal, if any, decorations and the cake was whatever I found cute the day I ordered it.  However, when she turned five, we had our first "friend" party.  It was princesses all around.  From decor, to balloons, to cake and the guests.  Princesses abounded every where you turned.  Since the kids had such a great time having a theme, they have since decided that each party from then out needed one.  Our third child just turned three this month and he recently decided that Batman is quite cool.  He had never had any exposure to him until about two months ago when we checked an old video out from the library.  Since then, Batman has been a constant topic of conversation and play in our home so I was thrilled when Discount Party Supplies sent us a Batman Party Package to review.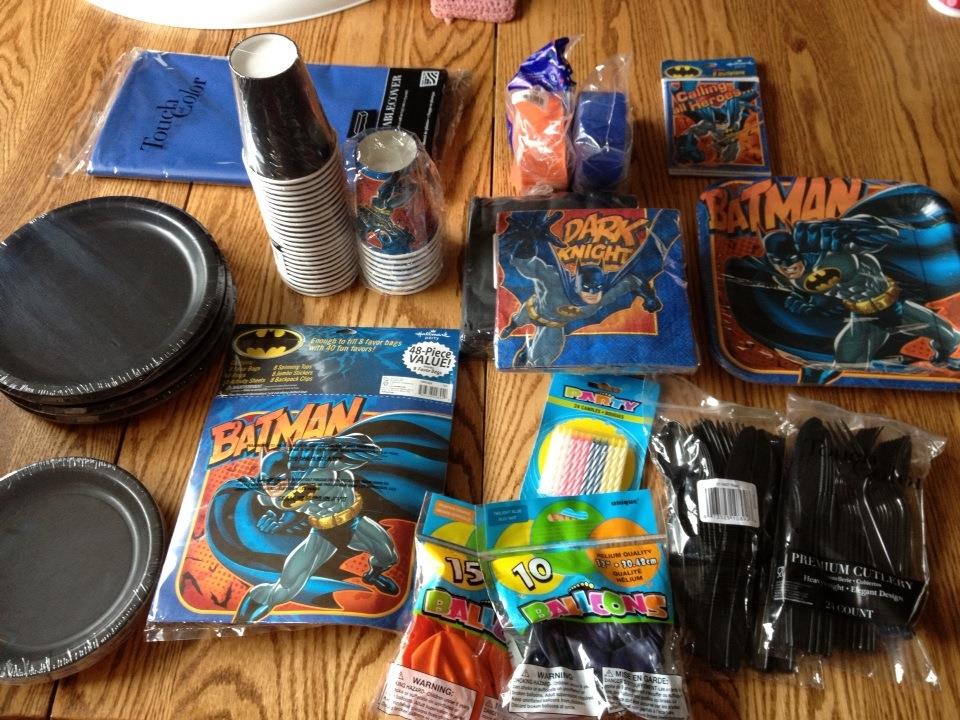 We were sent an assortment of Batman party supplies from Discount Party Supplies for our son's party.  He has been talking about his birthday ever since his two brothers had their party in June.  Surprisingly, he slept till 11 am the day of his party!  He's usually up by 7 or 8 but I think the excitement got to him.  By the time he awoke, the garage was decorated and everything was set to go.  Some of the guests had even arrived.  It was so fun to see the amazement and joy in his face when he walked in and saw his party all ready to go.
While parties are always fun, the theme adds to the flow of the day.  I have found that our guests of all ages enjoy when there is a centralized theme to our parties as well.  The supplies we received from Discount Party Supplies were quality, fun, and helped make our party a success to remember.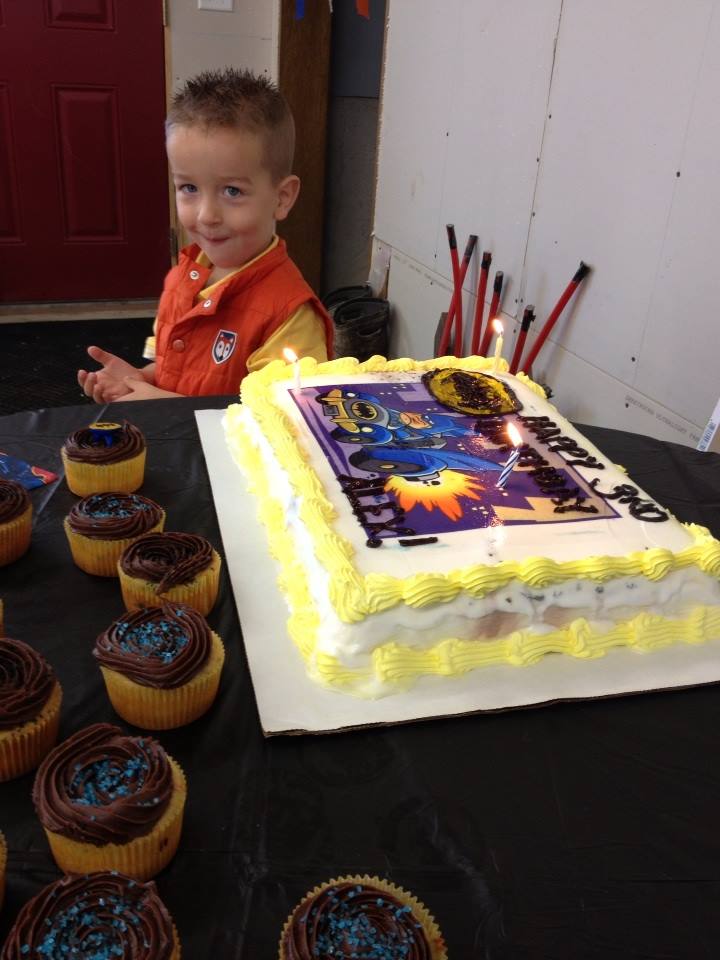 Buy It: Head over to Discount Party Supplies to see for yourself the great selection of products, themes, and supplies they offer.
Connect: Don't forget to like Discount Party Supplies on Facebook, follow them on Twitter and Pinterest, and subscribe to their YouTube Channel for all the latest news and promotions.
Win It: Discount Party Supplies is generously offering one of our lucky readers a $30 to $35 themed party package they will assemble based on winners choice of theme (based on availability). The giveaway is open to US only. The giveaway will end October 8th, 2013. For your chance to win, enter the Giveaway Tools below. Good luck!
This post currently has 8 responses.