*I was provided with two board games from Family and Party Games in return for this post. All opinions are my own.
I find shopping for teens the hardest out of any age group. Teens tend to have really specific wants and they tend to be rather expensive wants, so finding something in my price range as an aunt can be quite tricky. For my teenage nieces in particular, board games are one of my go-to gift ideas. As a teen I always played games with my friends when they came over and when I hang out with my nieces we always play games. So I know the games will get used so I feel good about buying them. However, most stores carry the same set of old, traditional boardgames that most of us have played 1000 times and already own. So I turned to the internet to find some new and interesting games for my nieces this year and came across Family and Party Games.
As the name mostly tells you, they sell family and party board games. They also have some card games and puzzles available. This year, I'm giving my nieces Awkward Family Photos the game and What Would You Do For A Klondike Bar?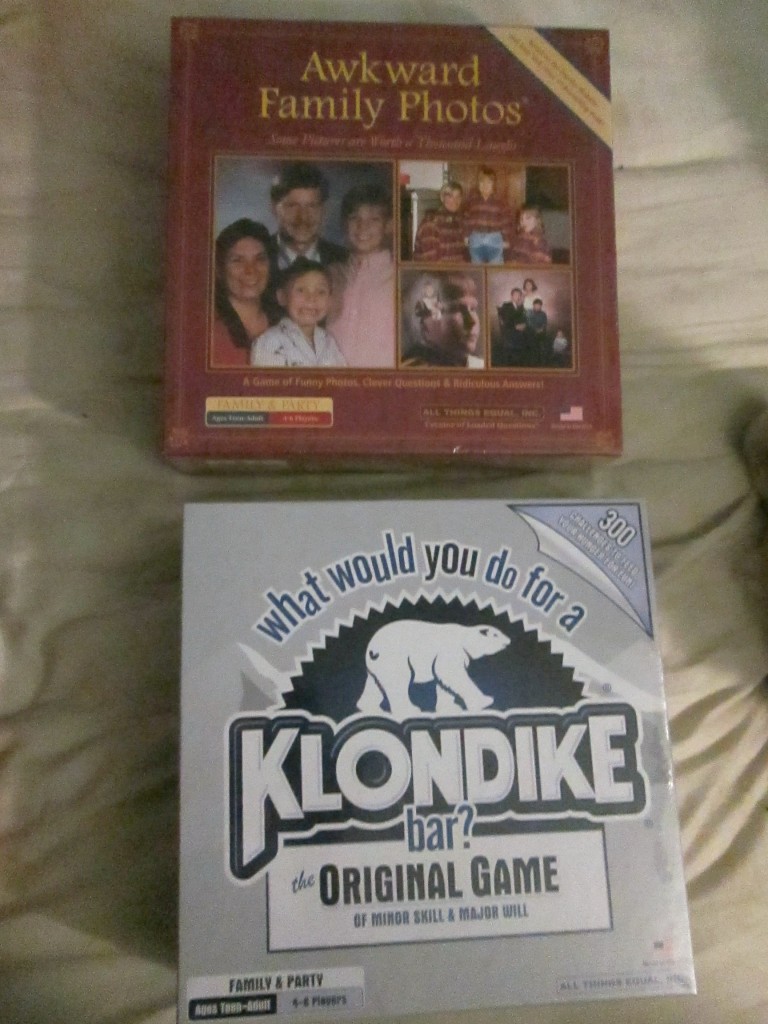 WWYD for a Klondike Bar is for teens and adults and 4-6 players. The goal is to collect all of the klondike bars by competing against others in challenges. There are 100 different challenge cards so you won't quickly find yourself repeating the same challenges and with silly challenges like "Ask the person to your left on a date by grunting like a caveman" your entire group will end up laughing their way to the end.
Awkward Family Photos is a game that came about thanks to the popular blog Awkward Family Photos. My nieces are already familiar with this silly website and really like it so I know they'll be excited about this game. The game has 124 pictures, some that have been seen on the website before and others that are new for the game. There are 20 questions that relate to the photos that are designed to allow you to come up with creative, silly answers.
If you're looking for new games to try or to give as a gift, be sure to check out Family and Party Games.
Win it: WWYD for a Klondike Bar the game.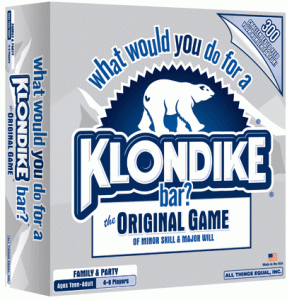 To enter: Fill out the GT form by 11:59pm EST on 12/4. Giveaway is open to the US.


Hi there! I am Emily Evert, the owner of Emily Reviews. I am 28 and live in a small town in Michigan with my boyfriend Ryan and our two pugs. I have a large family and I adore my nieces and nephews. I love reading memoirs, and learning about child development and psychology. I love watching The Game of Thrones, Teen Mom, Sister Wives and Veep. I like listening to Jason Isbell, John Prine, and other alt-country or Americana music. I created Emily Reviews as a creative outlet to share my life and the products that I love with others.
This post currently has one response.