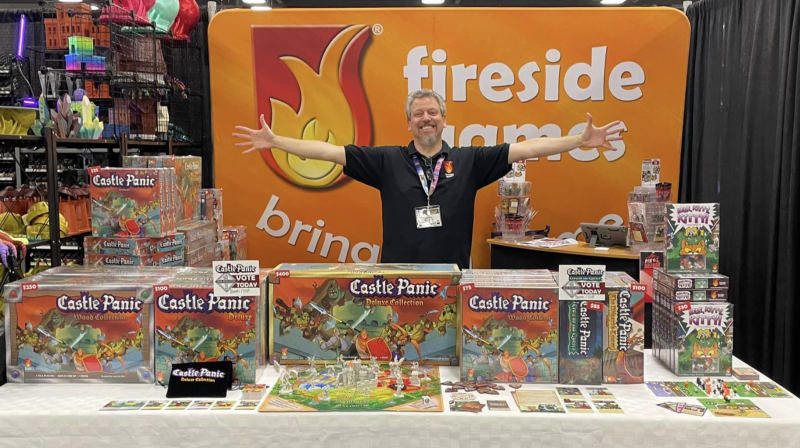 This 'Fireside Games – A Great Christmas Gift (+ Giveaway!)' is sponsored by Fireside Games. As always, all opinions are my own. This post contains Amazon affiliate links. As an Amazon Associate, I earn from qualifying purchases.
We LOVE games! I'm a huge advocate for hosting a family game night weekly (or even daily sometimes in the winter.) I would much rather spend time interacting and chatting with my kids over a board game than have everyone on the couch staring at a screen. So this Christmas, consider giving gifts that will encourage relationships and spending time together. Consider – Fireside Games!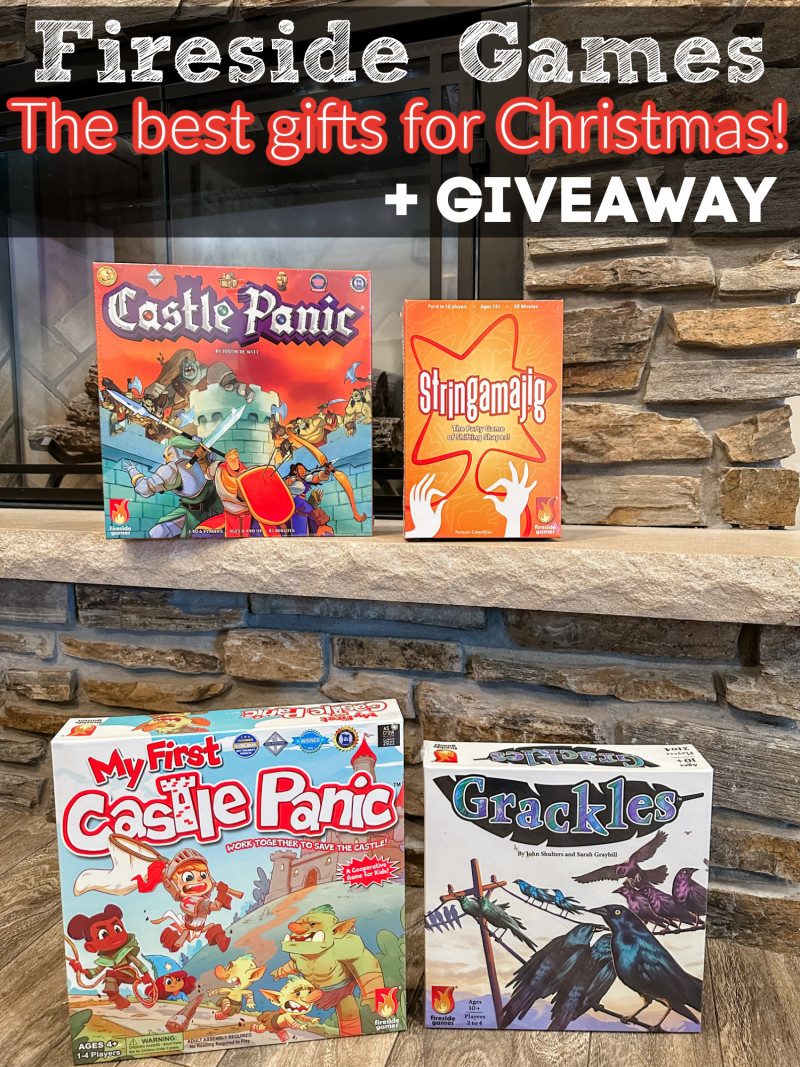 Fireside Games – A Great Christmas Gift
If you're on the hunt for some great games, check these out. Fireside Games, a renowned board game publisher based in Austin, Texas, has something special in store for all those Santa Helpers and holiday shoppers out there.
My First Castle Panic Game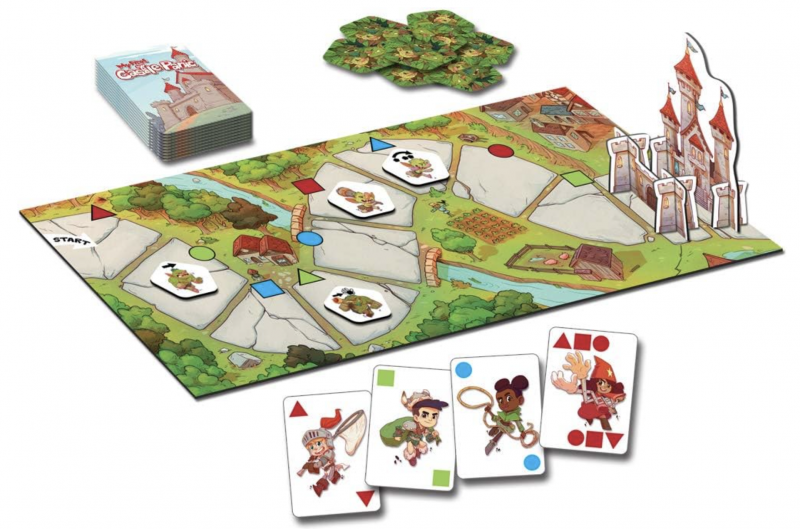 This awesome My First Castle Panic board game introduces the youngest members of the house to a group of monsters racing out of the woods — and coming right at your Castle! In this exciting game, players need to catch all the monsters before they smash the Castle flat. Send out your brave defenders to match the color and shape of the space where a monster is to catch it. But watch out! The monsters move closer to the Castle every turn AND more monsters keep coming! No reading required. This delightful and fantastical co-op game teaches matching, strategic thinking, taking turns, and more. Cooperative gameplay means no sore losers. If wanted, preschoolers can play independently. (Geared for ages 4 and up, and ideal for 1 to 4 players.)
Castle Panic Second Edition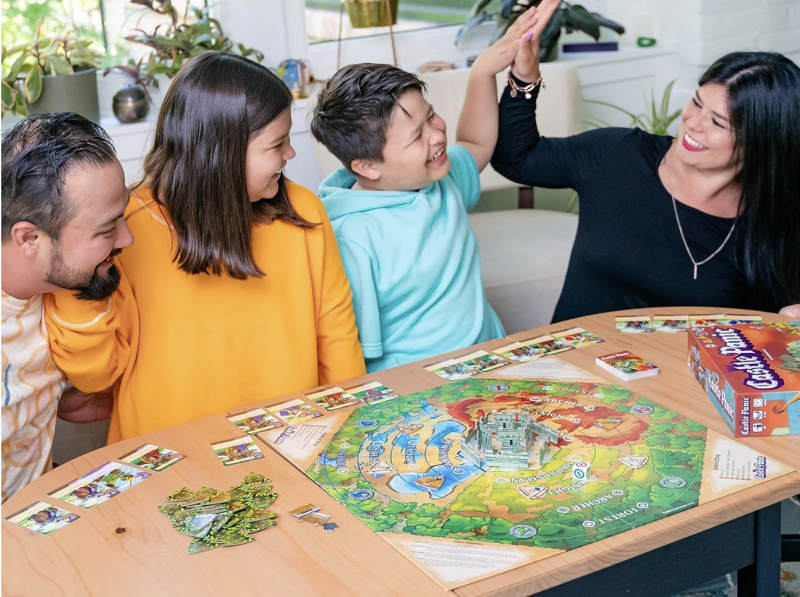 This Castle Panic Second Edition game is a must! Good Housekeeping editors and everyone else who has tried, have enjoy playing this best-selling cooperative tower-defense game! It boasts a brand-new look, new art, a custom die, and heavier card stock. Created for 1 to 6 players, the co-op element makes Castle Panic a great family game and the perfect kick-off for weekly game night. Slay all 49 monsters and have at least one of the six Castle Towers standing to declare victory. (Geared for ages 8 and up and game play takes about 45 minutes.)
Stringamajig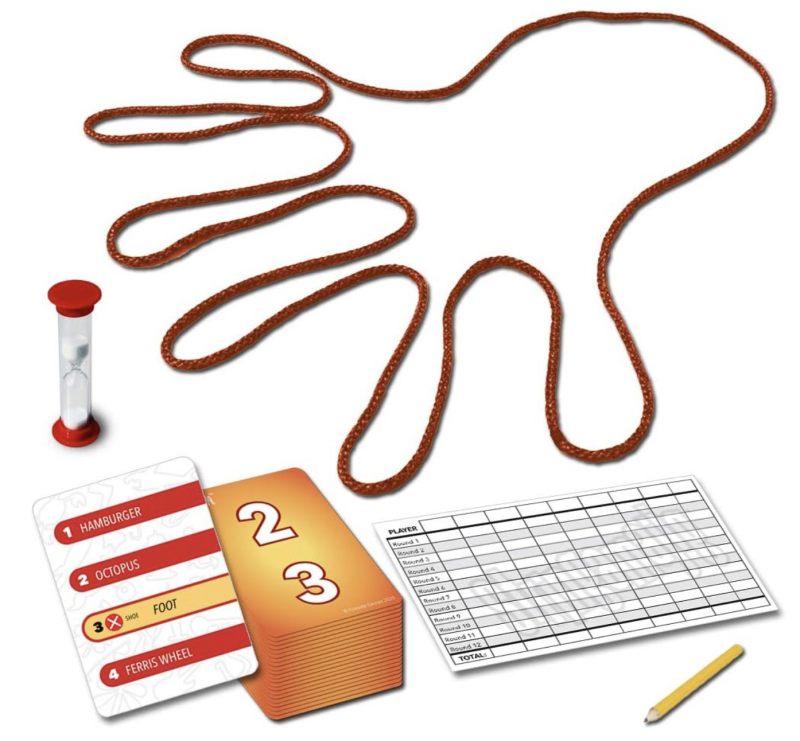 For a fast paced, entertaining game; give Stringamajig a try! In this hilarious party game, use a loop of string to draw a shape, move it around, and interact with it in an effort to get the other players to guess your word. How many can you get them to guess in 60 seconds? Each game box includes everything you need to play: 1 loop of string, 140-word cards, 4 blank cards, a score pad, pencil, and a 60-second sand timer. (Geared for ages 13 and up with a game play time of 20 minutes.)
Grackles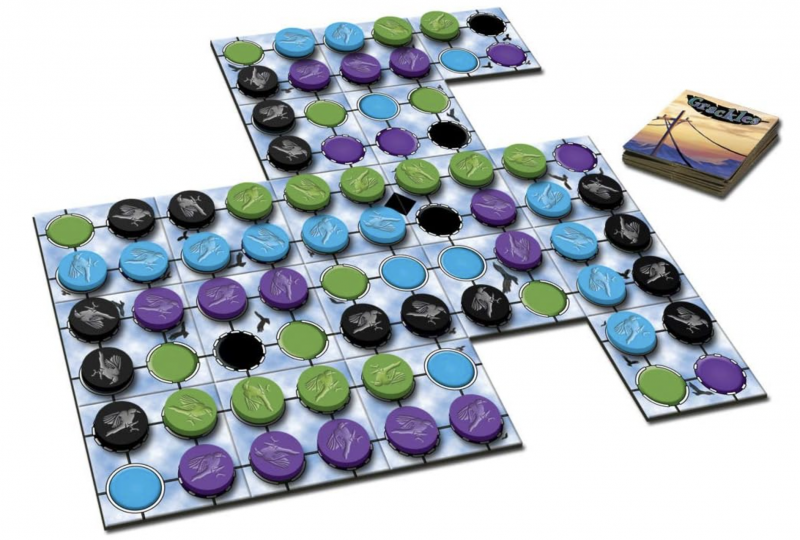 Grackles is the game with noisy, iridescent birds that are gathering on the telephone wires at dusk. In this lightly themed abstract strategy game, you'll line up as many of your birds on the telephone wire to score as many points as possible. On each turn, players choose between drawing and placing a tile, connecting 2 spots on the telephone wire with their birds, extending a line of birds, or rotating an empty tile. After the board has been built to 5 tiles by 5 tiles and all available pairs of spots on the telephone wire have birds on them, the player with the most birds on the telephone wire is the winner. (Created for 2 to 4 players in about 30 minutes of play.)
Which game would your family love most this Christmas?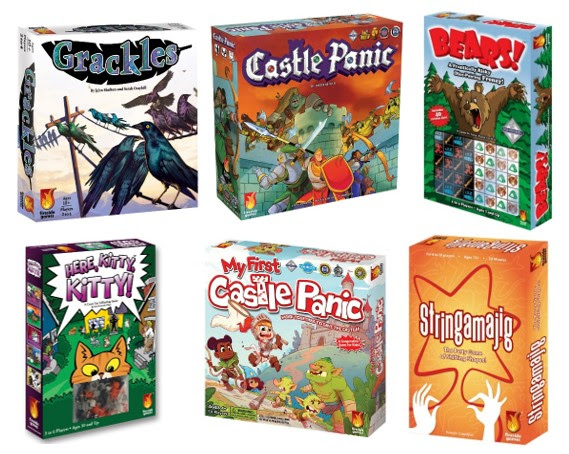 Connect With Fireside Games
Website / Facebook / Instagram
Shop Fireside Games On Amazon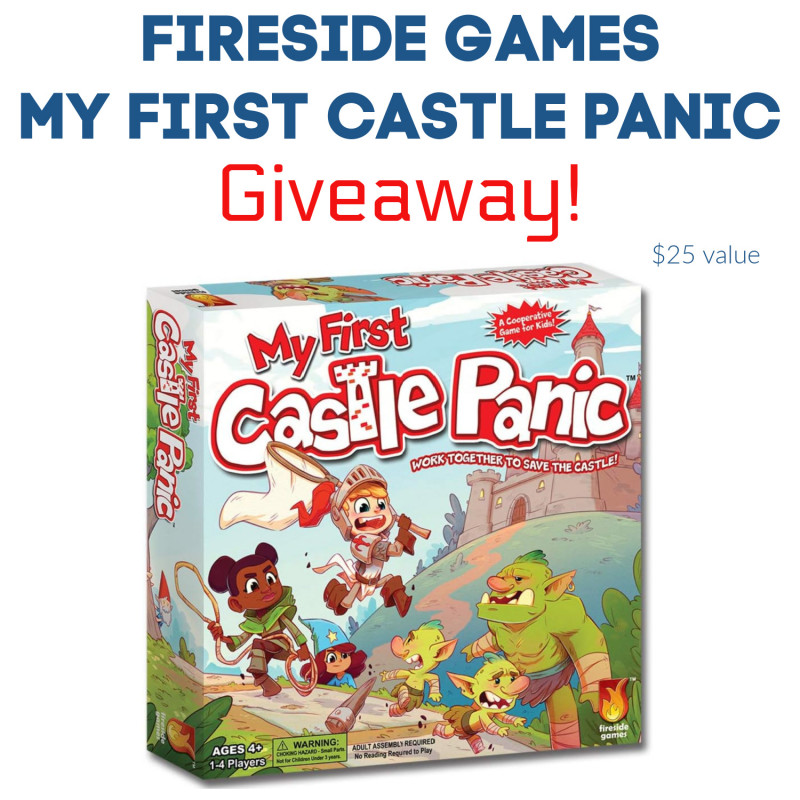 Enter To Win This Fireside Games Giveaway:
One lucky Emily Reviews reader will win their very own My First Castle Panic game, valued at $25! This giveaway is open to the Continental US only, just enter the widget below for your chance to win. Good luck!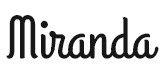 I'm a city girl turned country by my awesome husband and we have three busy boys and two darling daughters. I love spending time with my family, reading Karen Kingsbury novels, and catching up with friends while our kiddos have play dates. I'm blessed beyond measure and can't wait to see what God has in store.
Follow Miranda on Pinterest | Twitter| Blog | Instagram
This post currently has 38 responses.