I received Twigz products from Kids Goods for my review. All opinions are my own.
I have wanted to build a family garden for a couple years now. For a variety of different reasons, we've been putting the project off. This year, I decided it was time to turn what was previously our RV pad, into the family garden area. This space was perfect; it receives lots of sunlight and isn't in our yard so it would get trampled on as much.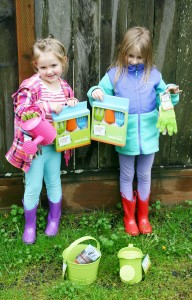 When building our family gardens, I wanted to make sure that my daughters had a large role in the design, construction and care process. I reached out to Kids Goods and they were happy to send my daughters a collection of Twigz gardening tools. Twigz garden tools come in fun colors and are just the right size for little hands. Having their own gardening tools, just like Mom, made the project even more fun for the girls.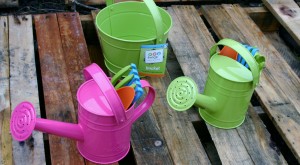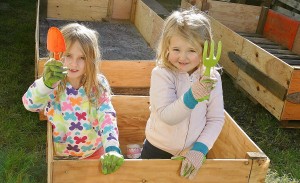 Before we got started with our garden, our family talked about what plants we wanted to have in our gardens. We decided the area could hold two large garden beds for the bulk of our plantings. We also had room for two smaller garden beds– one for each daughter to tend to. These four beds would take up all of the available ground space. However, I still really wanted to have separate herb gardens. I Googled for ideas and found vertical gardens made with recycled wood pallets; this was the answer I needed. I had access to wood pallets and had a small space where I could have vertical herb gardens.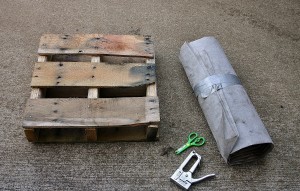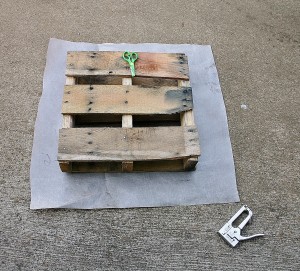 To build vertical gardens using wood pallets, start by selecting which side of the pallet you want to be the back. Then get some garden/landscape fabric, enough to cover the entire back of the pallet and a little extra to hang over. Next, staple the fabric to the back of the pallet slats and to all four sides. Flip the pallet over and fill with garden soil. A 3-1 compost soil was suggested to us by our local landscape supply company. The blend contains manure, soil and fine bark pieces.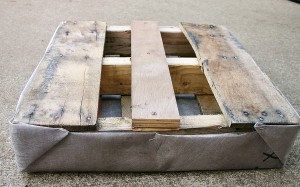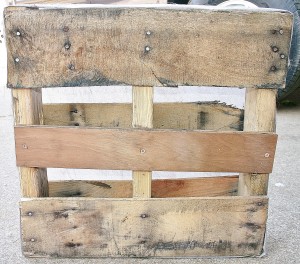 While your pallet is lying down, plant your seedlings or starts. Then give a light watering. It is suggested you leave your vertical garden lying flat for a couple weeks until a root system has been established.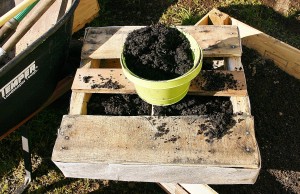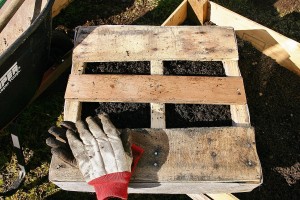 This was a really fun family project; I am so glad we finally did it!  The girls loved using their Twigz garden tools.  Having their own kid-size tools enabled them to participate and have much more fun doing it than they would have using adult tools…and it was safer also.
You can find Twigz gardening tools on the Kids Goods website. You may also connect with them on Twigz facebook and twitter.



This post currently has 9 responses.