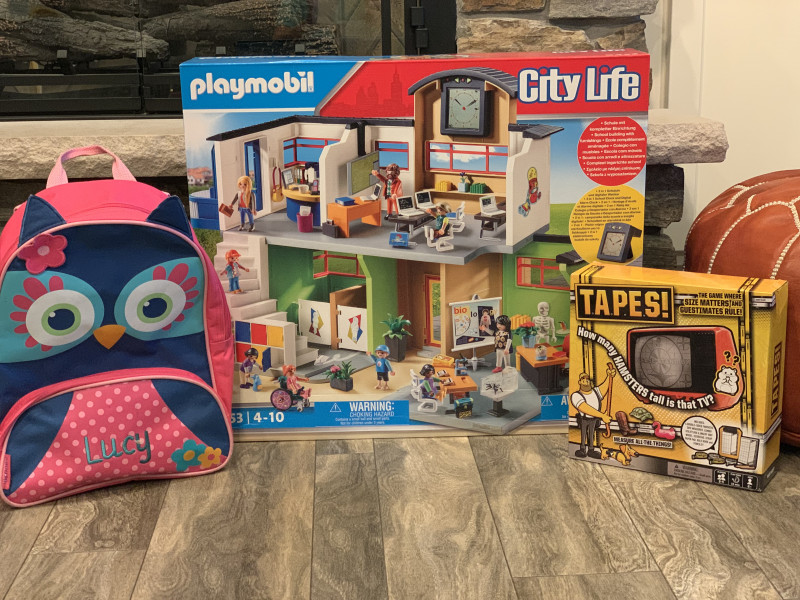 This Back 2 School Fun post is sponsored by Playmobil and Hog Wild Toys. As always, all opinions are my own.
School is back in session! Are your kids ready? There are lots of ways to prepare for back to school time but have you considered some 'out of the box' ways to prep your kids?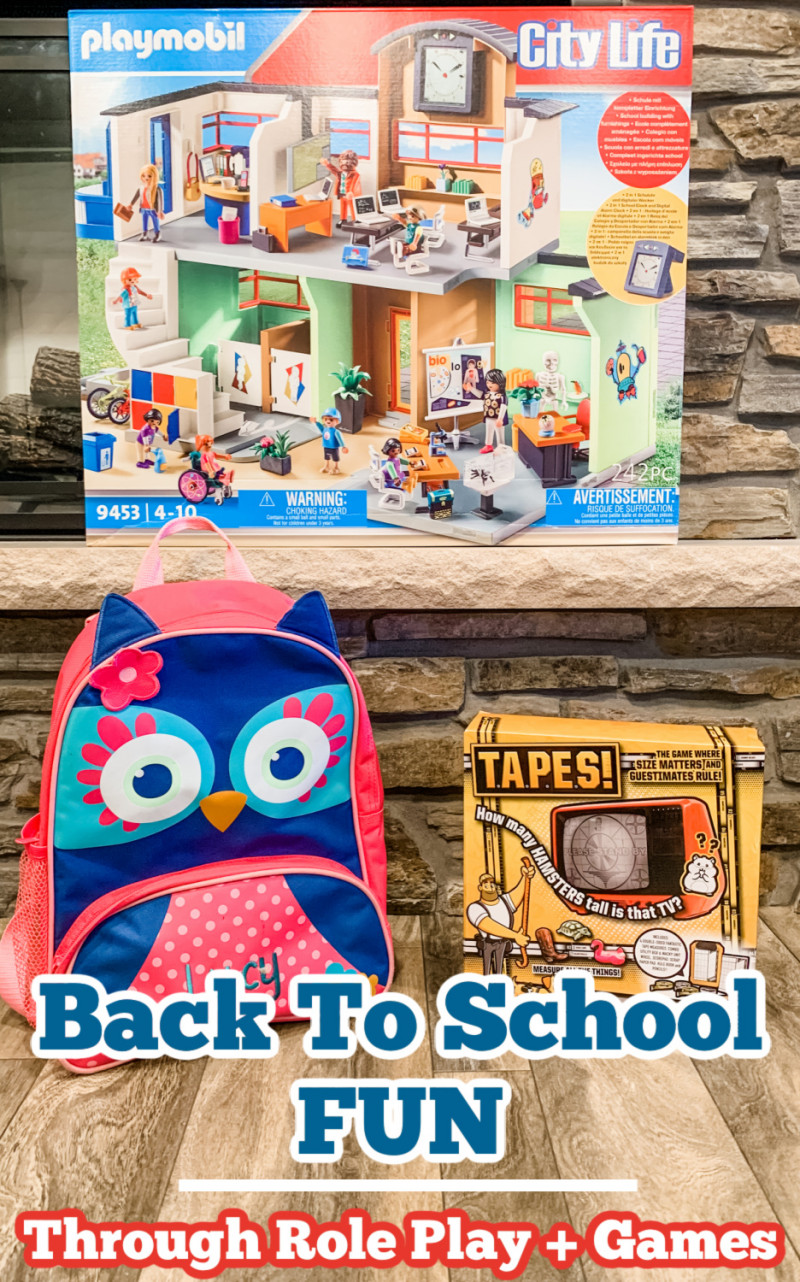 Back 2 School Fun – Playmobil School + Hog Wild Toys T.A.P.E.S.
Kids learn best through play. So if you're looking to ease back into school, Playmobil and Hog Wild Toys have some fun products to help!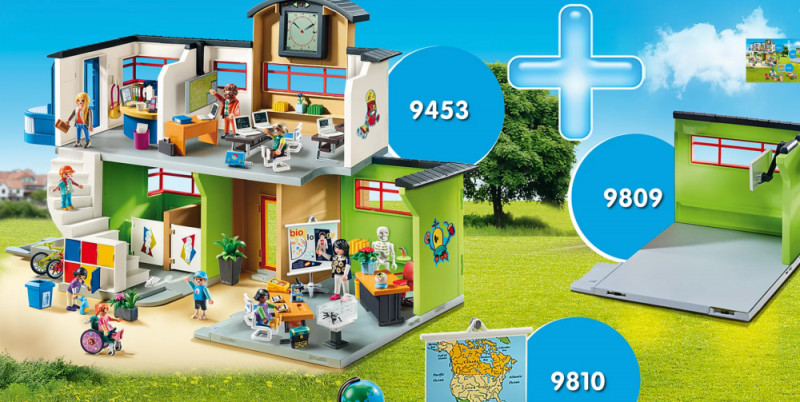 Role Play
Whether your child is starting school for the first time, switching schools, or even just worrying about the new year; role playing is a great way to help ease the transition. Utilizing toys and play are especially helpful if a child is struggling with fears or concerns but toys are also great tools to just practice life as well.
One of PLAYMOBIL's most popular sets, the Furnished School Building is a perfect way to get young ones excited to go back to school. This multi-level school house features several classrooms, a computer lab, and a teacher's office along with an elevator and functioning digital clock with school bell.
Built with iconic PLAYMOBIL imaginative details, this play set is perfect for role playing.– Practice entering the building, greeting your teacher, and and finding your seat. Act out how to handle a variety of social situations when it comes to meeting new kids as well as dealing with an unfriendly child who isn't being nice.
I absolutely love how easy PLAYMOBIL makes it for children to explore their feelings, practice actions, and play with a purpose!
PLAYMOBIL Benefits:
No Screens: PLAYMOBIL toys don't require screen time.
Encourages Imagination: These toys are so great for encouraging imagination. They are open ended toys that take kids on endless adventures.
Longevity: You'll find that PLAYMOBIL toys are made to last….just check eBay! You'll find some classic options that are no worse for wear even though they are a decade + years old!
Playability For A Variety Of Ages: I've seen toddlers as well as teenagers being entertained with PLAYMOBIL. Our kids used to take music lessons at a family's home and the kids (toddler through age 13) would spend hours building giant PLAYMOBIL cities out of sets and wood blocks. It was so neat to see their imaginations come to life!
Role Play: Because PLAYMOBIL sets feature people, animals, and other real-life pieces, kids get to practice role playing as they play.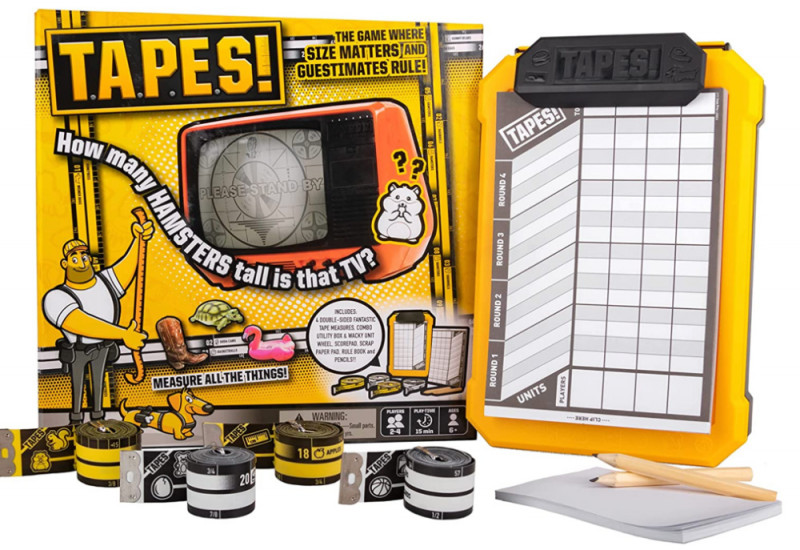 Game Play = Learning AND Fun
Playing games is the best way to help kids learn and retain knowledge and skills. And what's school without math?! New from Hog Wild is the game of T.A.P.E.S.– a super fun, family-friendly game that makes measuring extra fun.
Players get to take turns guessing the dimensions of things, not just in inches or centimeters – – but lets say, somewhat bizarre – – units of measurement like gummy bears, baseballs caps, or even wiener dogs! The tape measures with all 16 unusual units of measurement are included in a game that's sure to bring lots of laughter and fun to your day!
So are you all set for the 2022-2023 school year and what are you doing for some back 2 school fun?
Related Posts-
Connect With PLAYMOBIL
Website / Facebook / Twitter / Instagram
Connect With Hog Wild Toys
Website / Facebook / Twitter / Instagram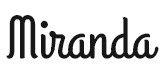 I'm a city girl turned country by my awesome husband and we have three busy boys and two darling daughters. I love spending time with my family, reading Karen Kingsbury novels, and catching up with friends while our kiddos have play dates. I'm blessed beyond measure and can't wait to see what God has in store.
Follow Miranda on Pinterest | Twitter| Blog | Instagram
This post currently has 10 responses.