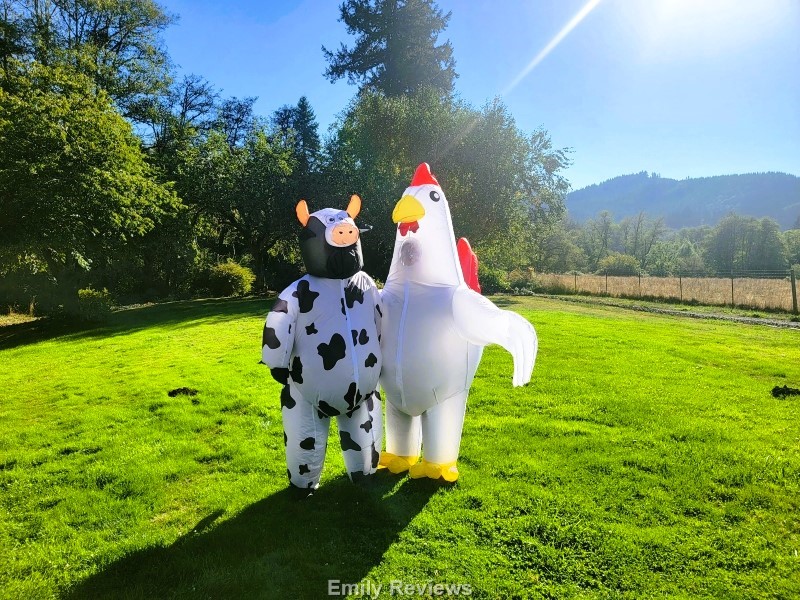 Thank you to HalloweenCostumes.com for providing me with products to facilitate my blog review. All opinions are 100% my own.
A couple of years ago, we decided to dress up for Halloween as a family. This was the first time we had attempted to do something like this. After a long discussion, we decided on a Peter Pan theme. We found all of our costumes and accessories at HalloweenCostumes.com. HalloweenCostumes.com had a great selection for us to choose from.
We were going to do another family costume theme last year, but Covid stopped us from being able to. So, here we are a year later and ready to dress up again. This year, we decided to look for inflatable costumes. Again, we found what we wanted at HalloweenCostumes.com. They have a variety of inflatable costumes for children and adults.
For our review, we receive a Chicken, Pink Unicorn, Cow, and Ostrich Ride-On Costume.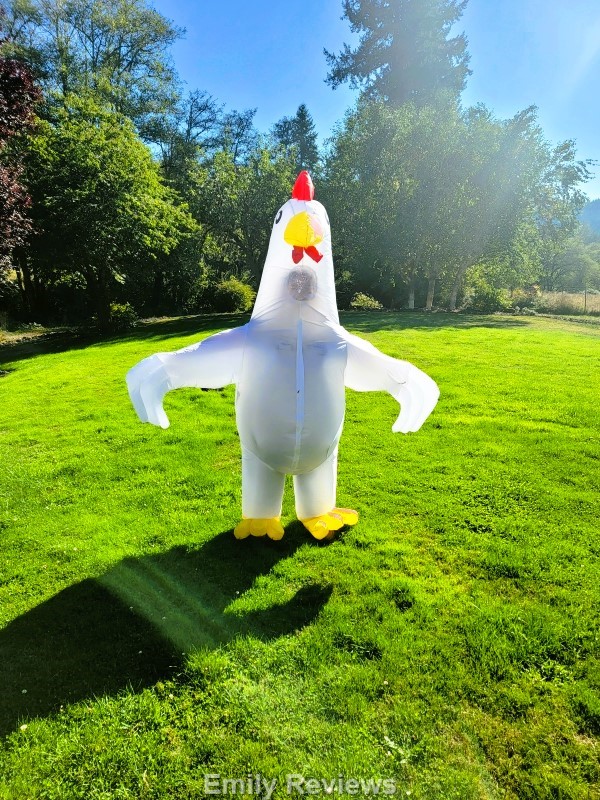 HalloweenCostumes.com inflatable costumes have beautiful colors and fun details. They are made with 100% polyester windbreaker fabric. The costumes are easy to get on/off and have a secure fit. Both the Chicken and the Pink Unicorn have a see-through face panel and the Cow has a hood for you to place your face in. The Ride-On Ostrich costume comes with a hat and gloves to complete the look.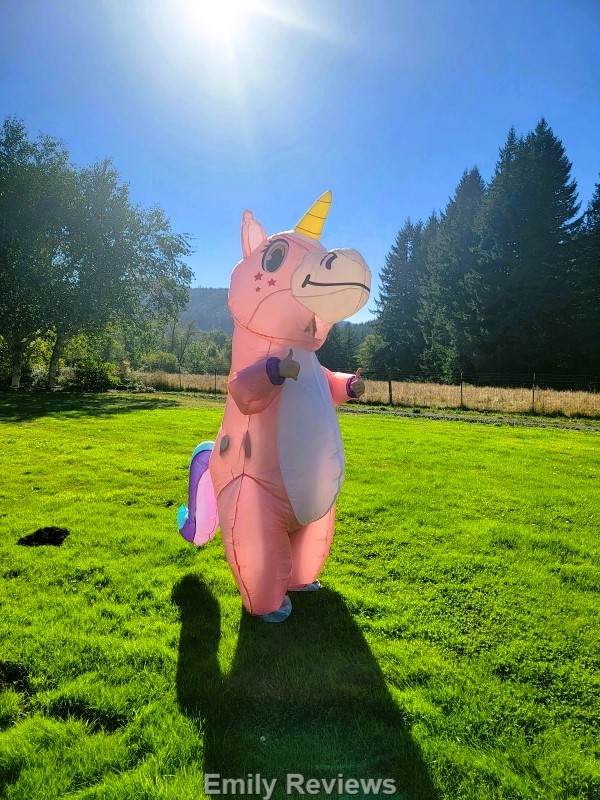 The one-piece costumes have plenty of room inside them for you to wear a jacket if you are out in cold weather. If you plan on wearing your costume in a warm climate, you will be happy to know that the material and costume design allow for airflow.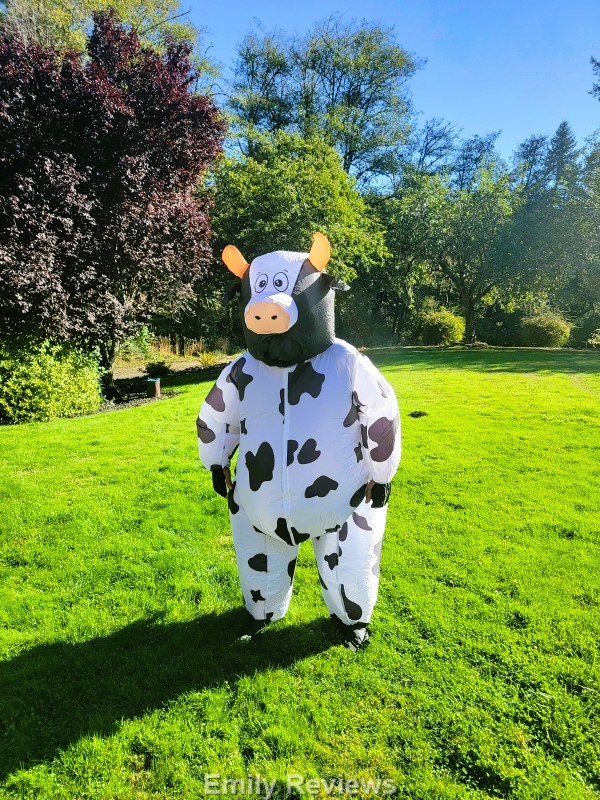 The costumes inflate with a fan that is tucked into a pocket on the inside of the costume. They can also be clipped onto the wearer's clothing. The fan requires 4 AA batteries (not included.)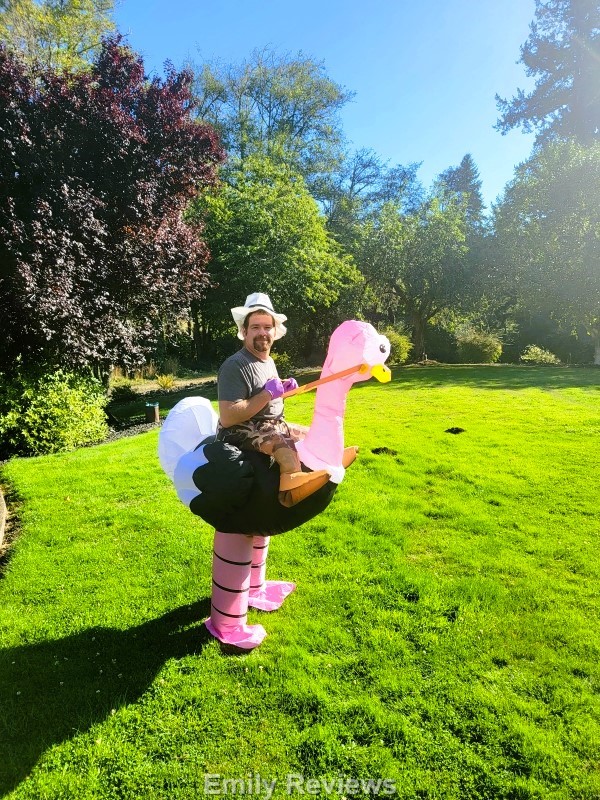 We are happy with our costumes. They are so cute! We can hardly wait to wear them on Halloween.
Buy It: Please visit the HalloweenCostumes.com website to see their great selection of products and convenient shopping locations.
Connect: Don't forget to follow HalloweenCostumes.com on Facebook, Twitter, and Instagram for the latest product announcements and special offers.


Hello, my name is Laurie. I have been married to my husband for 16 years. We have two young daughters, ages 15 and 13 years old. My family and I live in Oregon so that means we are just minutes from the beach, mountains, and desert.  We love it here and try to spend as much time outdoors playing as we can. When we aren't outside playing, I enjoy reading, gardening, refinishing furniture, and other crafts.
This post currently has 8 responses.